This cook was done on my Gen 2 Weber Performer running the Slow 'N Sear charcoal accessory. The temperature used was about 325-340 degrees measured on the cooking grid.
The two butts were pretty large and weighed a total of19.4 pounds. I trimmed the fat off of the fat side and then cut each butt into two pieces. This will give me about 25% more surface area for bark and also cut the cooking time down as the pieces are smaller.
The butts were then injected with Chris Lilly's 6 time World Champion pork injection and then rubbed with SGH rub.
Ready to go on the kettle
I believe I had a full load on the Performer!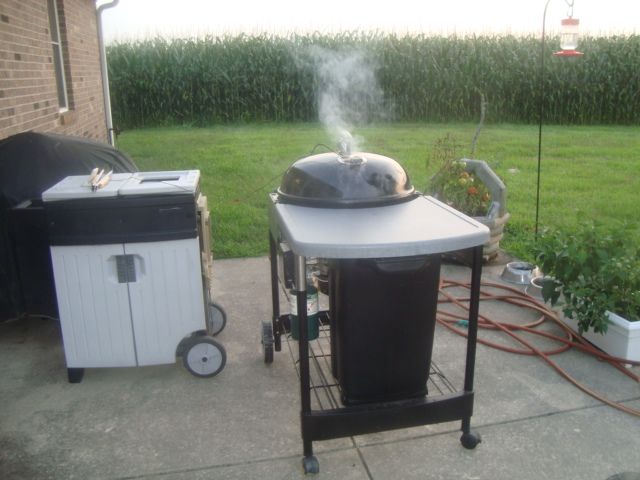 Got this cook started about daylight this morning and hoping to get the cook done by about noon before it gets too hot.
Cooked the butts for about 2hours and 45 minutes and then wrapped them with some Stubb's Pork Marinade and placed them back on the grill.
After a little over three more hours, I started getting the butts off of the cooker. The total cooking time was 6.2 hours.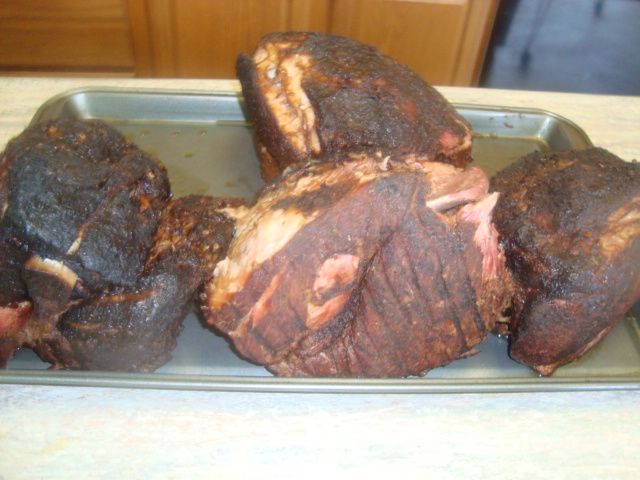 After a rest period, I unwrapped the meat and got it ready to pull.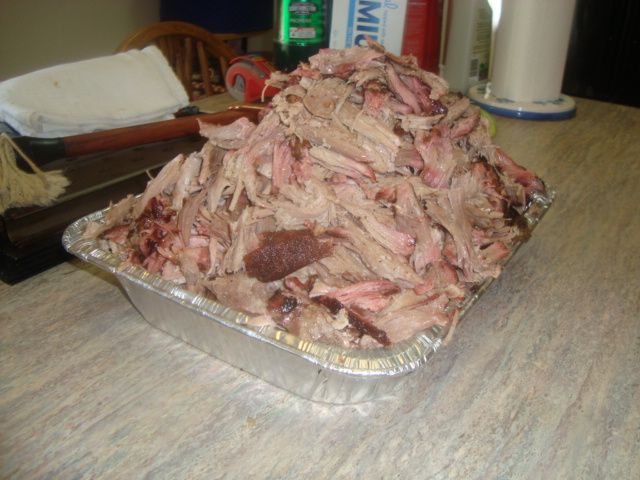 The results of my cook...