I did this interesting cook a few days ago on my Cobb Grill using the Cobb Wok or Frying Dish as it is sometimes called and an off the shelf skillet lid for the Frying Dish. I also used the larger charcoal basket that comes with the Cobb BBQ Kit.
I started 18 all hardwood briquets in the small Weber charcoal chimney for this cook and poured them into my Cobb and let my frying dish warm up for a few minutes before I started the cook.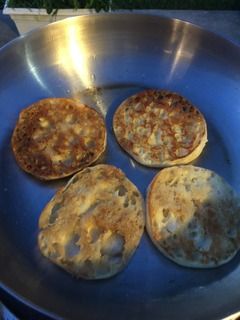 I started by toasting both sides of my English Muffins.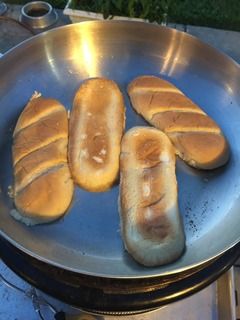 I did the same with both sides of my sausage dog buns.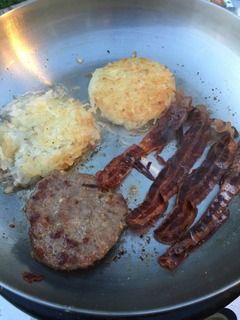 I started my hash browns in a couple of steel egg rings and then added the meat for this part of the cook which included a sausage patty and a few strips of bacon.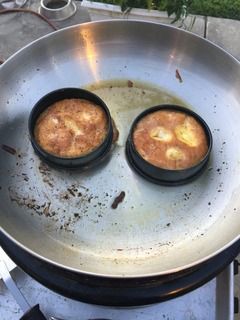 I did my two eggs in the egg rings and this (breakfast) part of the cook was done.
Next up was my lunch part of the cook and I started by adding a couple links of the jalapeno sausage links to my skillet. I then poured in my onions and peppers. A little later, I added a couple of hot peppers from the garden to the skillet.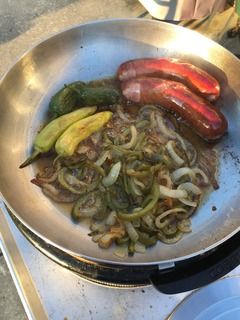 My lunch about done and ready to come off of the grill.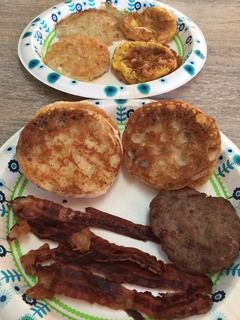 The results of my breakfast cook...top plate shows the toasted buns and the hash browns. Lower plate shows the eggs, bacon strips, and sausage patty.
The results of my lunch cook.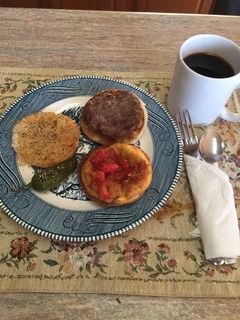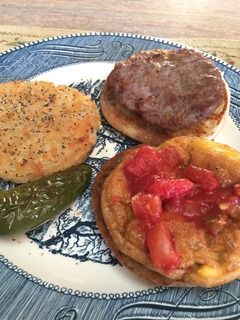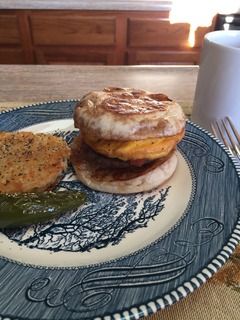 This was my breakfast and I added a little hot salsa to my Sausage & Egg McMuffin.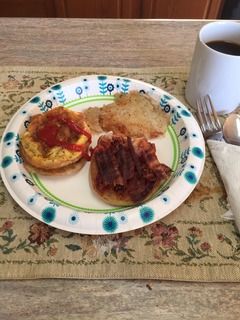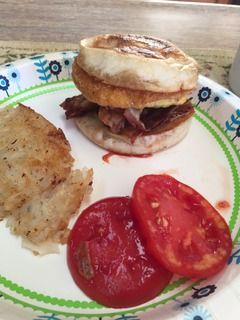 This was the wife's breakfast as she prefers bacon over sausage for her McMuffin.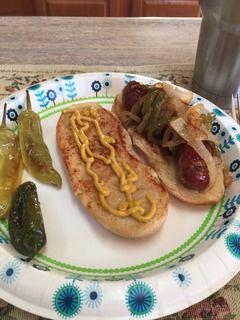 And for lunch, I added a little mustard and enjoyed my hot Jalapeno Sausage sandwich with fried onions and peppers.