Cobb Grill America (US Distributor) had a huge one day Labor Day sale on all their products at 30% off and I needed some items for my standard Cobb Premier so I ordered them and after kicking it around for most of the day and evening, I ordered the Cobb Supreme Oval which is their largest cooker. The 30% off is the largest discount I have ever seen on these cookers.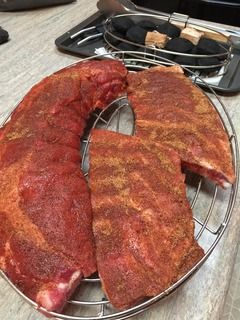 Ok, I decided to cook a slab of loin back ribs and a slab of St. Louis cut spare ribs for my first try with the new cooker.
I prepped the ribs by trimming some of the fat off and then removing the membrane. I then sprinkled on a good rib rub about 20 minutes before the cook. I added about 20 all hardwood briquets to the charcoal basket for the cook. Used a couple chunks of hickory for smoke.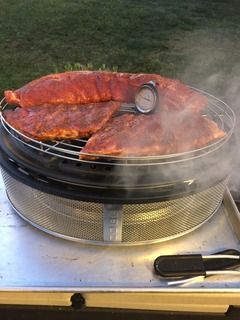 Got the cook started about daylight this morning.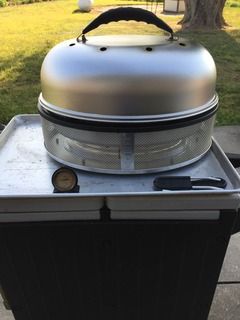 Cooker just sitting there and doing it's thing...
The standard round Cobb Premier is about 11-1/2" in diameter on the cooking surface and my new oval Cobb Supreme measures about 12" X 17-1/4" on the cooking surface.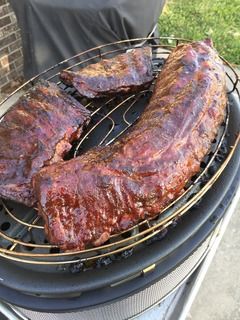 I cooked the ribs at about 300F degrees and the cook took 2-1/2 hours. Did not use any foil.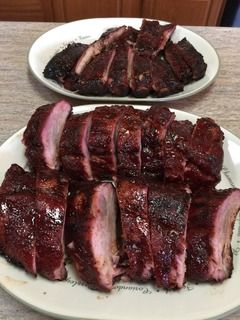 Ribs sliced and ready for serving.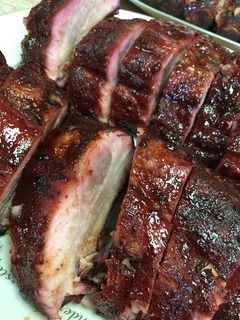 Nice looking ribs with lots of meat.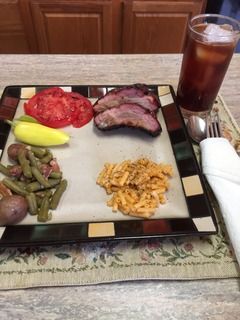 A couple of nice thick loin back rib pieces along with a couple of sides makes a fine meal.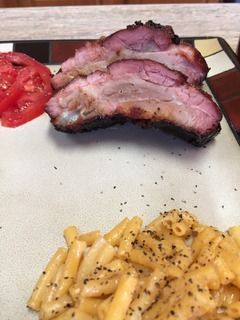 Nice smoke ring on the rib pieces.
The first cook came out pretty good but I did have too much charcoal in the cooker and had to fight to keep the temperatures in check. Probably be a small learning curve on this oval cooker as compared to the smaller round Cobb.