I have been waiting patiently for some cooler weather as we are completely out of smoked cheese. I need a day or morning at about 50 degrees or under.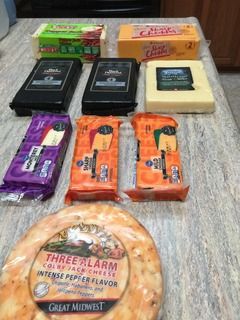 This smoke was about 10 pounds of cheese including the following:
2.28 pound 4 year aged cheddar
1.67 pound three alarm colby jack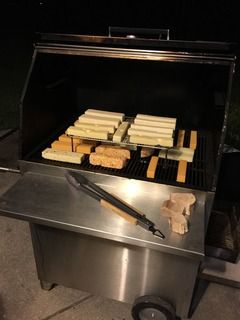 I started the smoke early in the morning as I wanted the coolest temperatures of the day.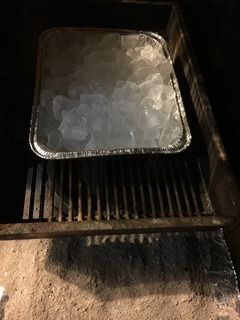 I used a half hotel pan full of ice to help hold down the temperature inside the cooker.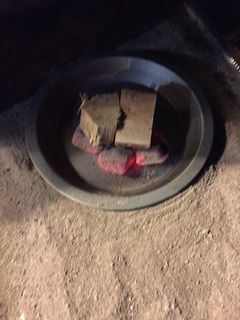 I used 5 all hardwood briquets for my fire and a couple of chunks of hickory for my smoke wood for this cook.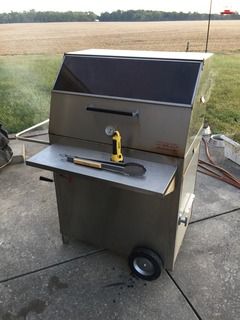 Was a nice morning with a cooler temperature of about 50 degrees. The cheese took 90 minutes to get done. I was able to keep the temperature inside the cooker at under 70 degrees which is great for smoking cheese.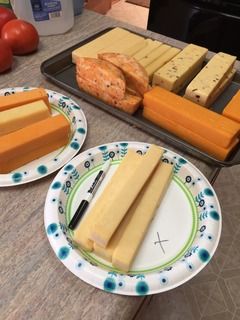 The results of my smoke ready for the vacuum pack machine.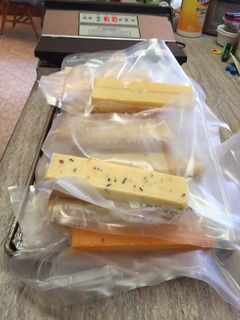 Bagged and ready for the fridge.
This should hold us for a few months.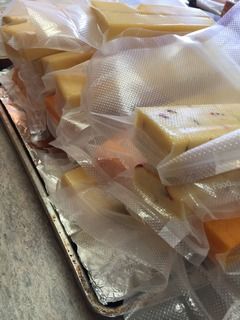 Gotta love smoked cheese off of a Hasty Bake. And for any folks that have not tried real smoked cheese, you are missing out on a great treat. Most all smoked cheese available in outlets hasn't been even close to a smoker... it is done with chemicals.