Still trying to figure out this new cooker and wanted to try one of the accessories called the "Frying Pan" on this breakfast cook.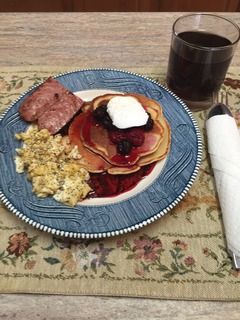 This cook consisted of some pancakes, sausage, and scrambled eggs.
Added some maple syrup, berries, and some Cool Whip to the top of the pancakes and it sure made a fine breakfast.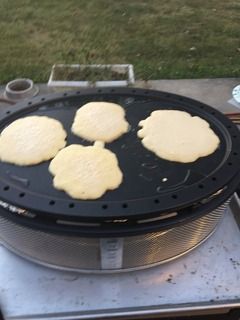 I started with 13 all hardwood briquets and when they were ready, I placed the frying pan on the cooker and added the lid to let it warm up. Took about 6-7 minutes and I had a cooking grid temperature of 375-400F degrees and I started the cook.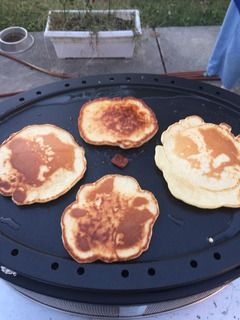 It took about 3-4 minutes to get the first side done and then about an additional 2-3 minutes to finish the pancakes.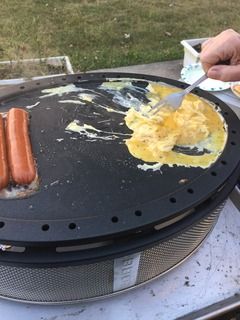 Next up was the sausage and then the scrambled eggs.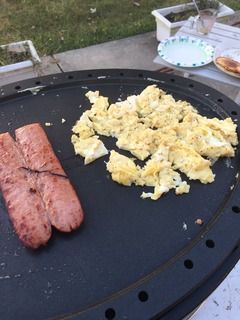 Sausage and eggs done on the cooker.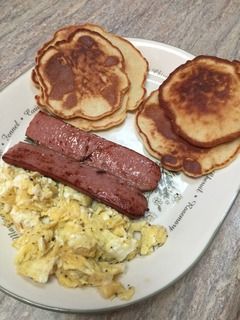 The results of the cook just off of the Cobb Supreme.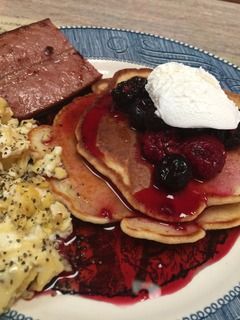 Couldn't hardly wait to get started on this breakfast meal! Doesn't that look good?
Has been fun trying to learn how to cook on this new cooker...