I have some more cooks on the Cobb Grill that you folks might find interesting. It is a slick little grill that can be used for tailgating and I feel will work nice in the RV.
Largest problem with the grill is the price of the accessories and most of them are around $35.00 and the grill does need at least a couple of them. I had to purchase the roasting rack and also the frying grid for the types of cooks that I wanted to use it for.
This cook is some hamburger sliders, fried biscuits, quartered potatoes, pork loin cutlet, and boneless chicken breast. It was done with just 11 charcoal brickettes in about two hours.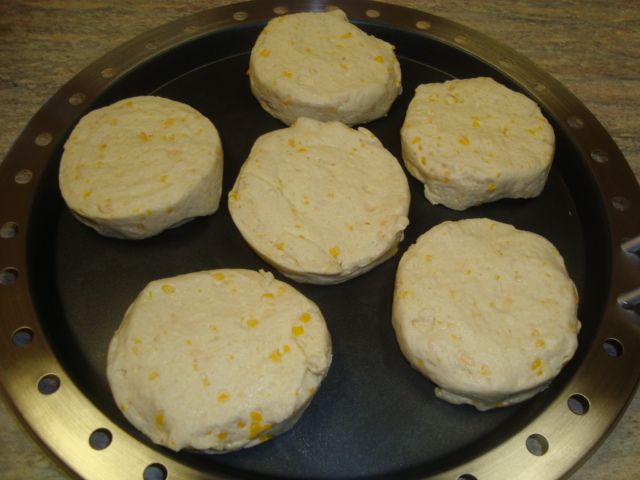 I started with my fried biscuits on the frying grid which I plan to use for my burger sliders.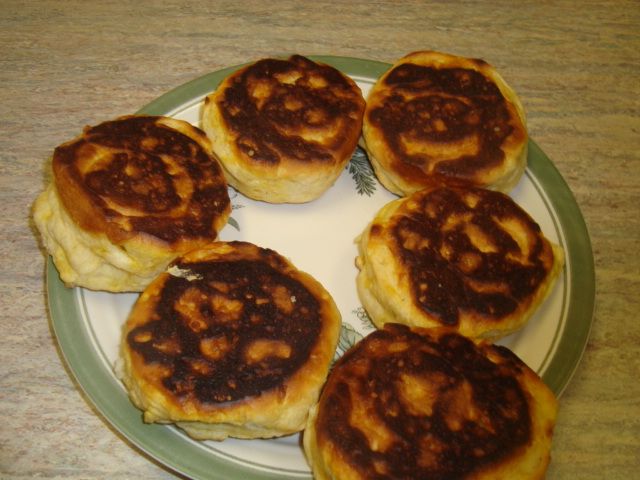 Biscuits came out looking great.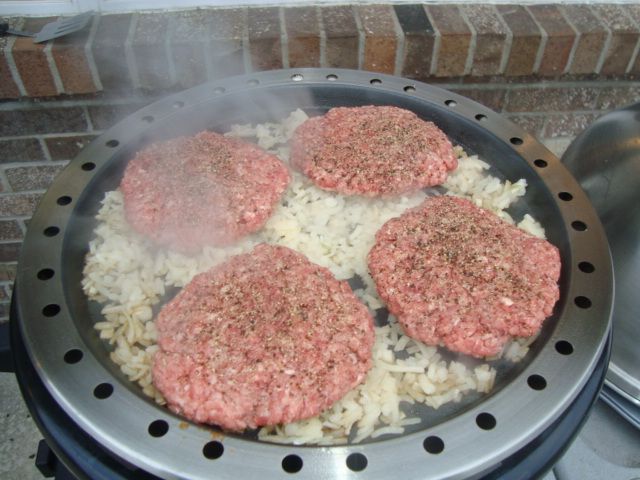 I laid down a bed of chopped onions on my frying grid and then added my 4 quarter pounders for my sliders.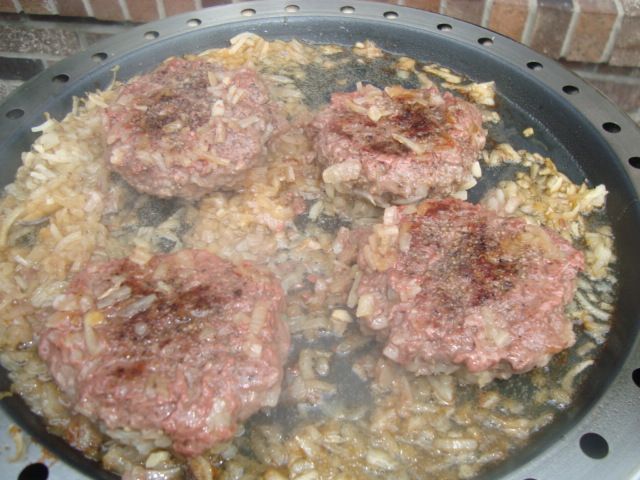 They cooked up in a few minutes and I pulled them off the cooker.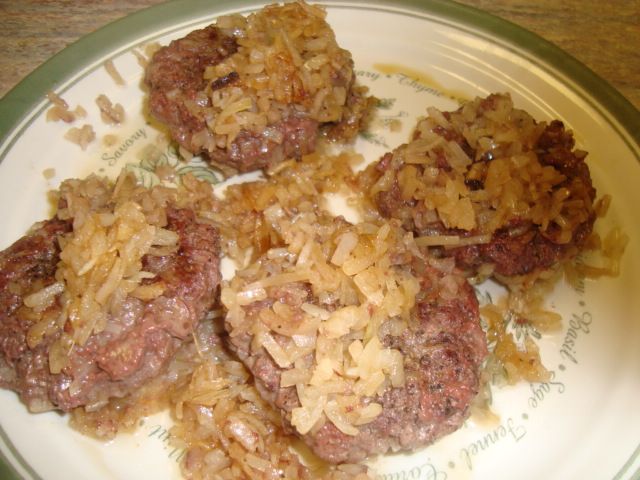 This is gonna be some good eating!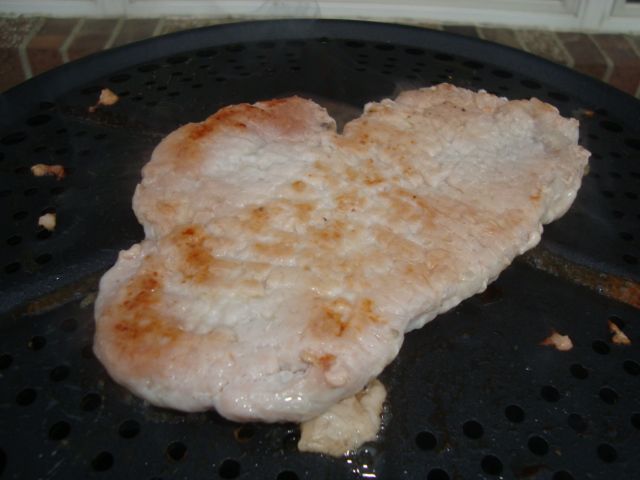 Next on was my pork loin cutlet. Kroger had the whole pork loins on sale again for just $1.47 a pound and that my friend is one great buy! This time I had them slice it up and run it thru the cuber. Will make for some nice grilled tenderloin sandwiches or sliders.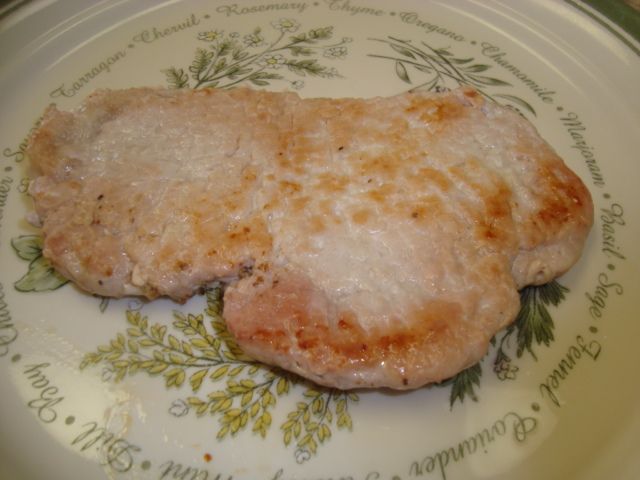 The loin cooked very quickly on the frying grid.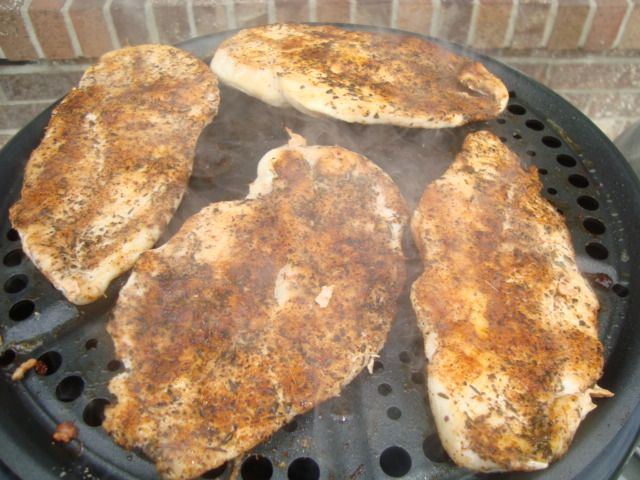 Next up was the boneless chicken breasts and Jan put some kind of blackening rub on them which didn't blacken up very well due to the very short time on the grill.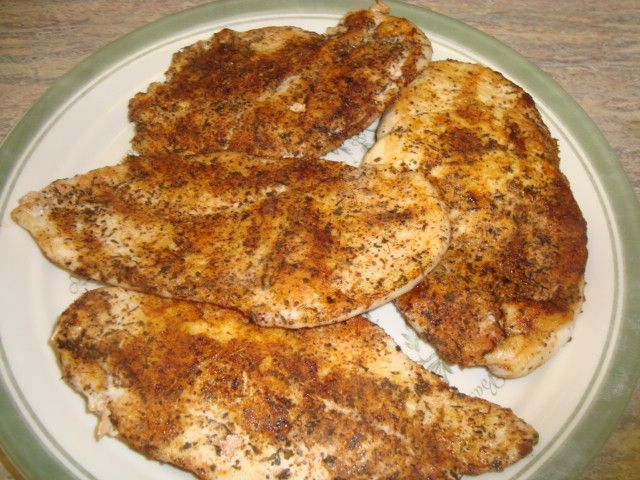 Sure did look good coming off of the grill.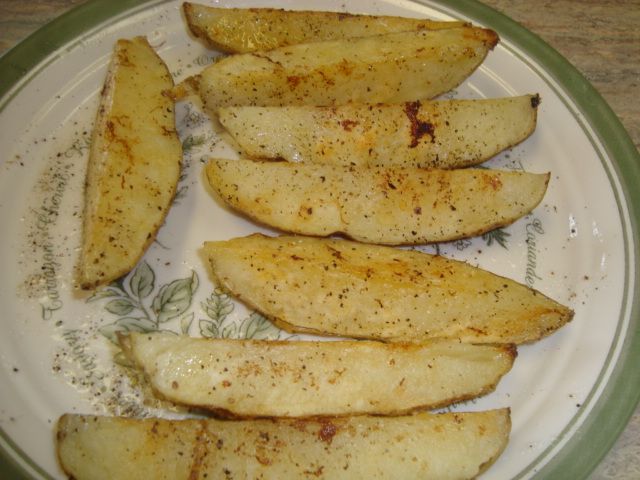 I also did some quartered potatoes which were rubbed with peanut oil and sea salt and fresh ground black pepper. They were then foiled in packets and placed in the moat around the fire in the cooker.

Well, what did that fellow do with all that stuff you might ask?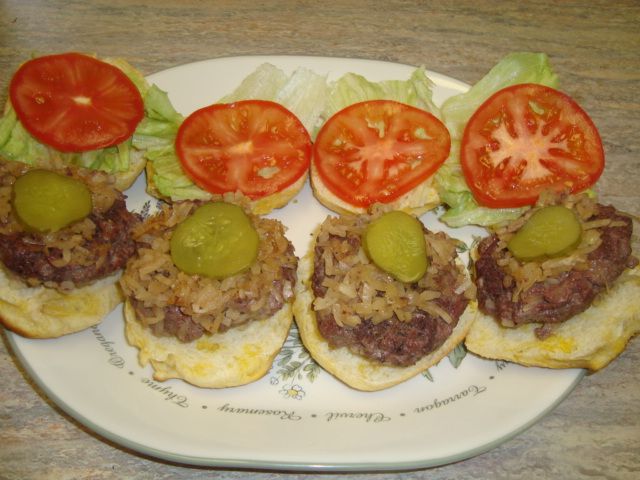 I opened up 4 of those fried biscuits and placed a quarter pound slider burger on it. I added the chopped onions, a strip of lettuce, slice of tomato, and a dill pickle slice.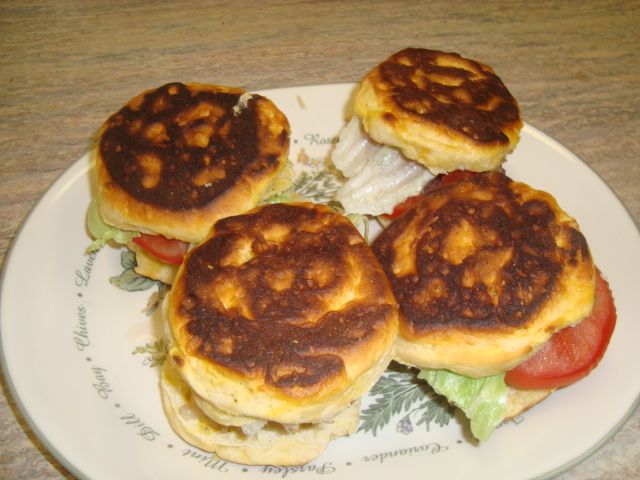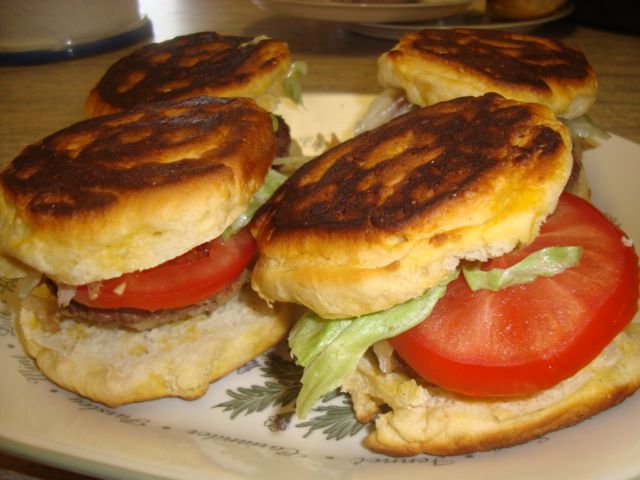 Now that's a real slider.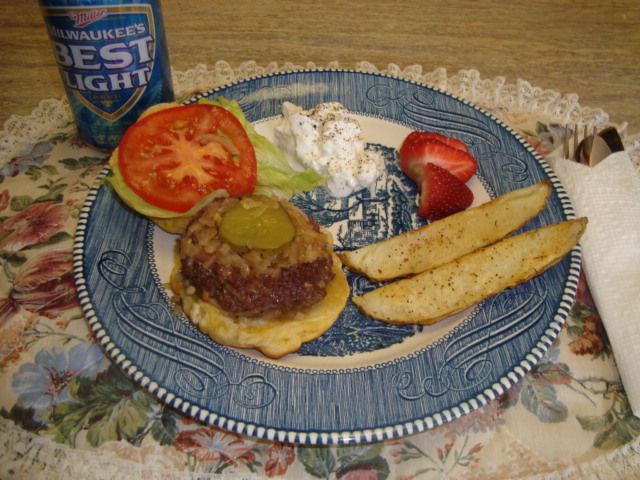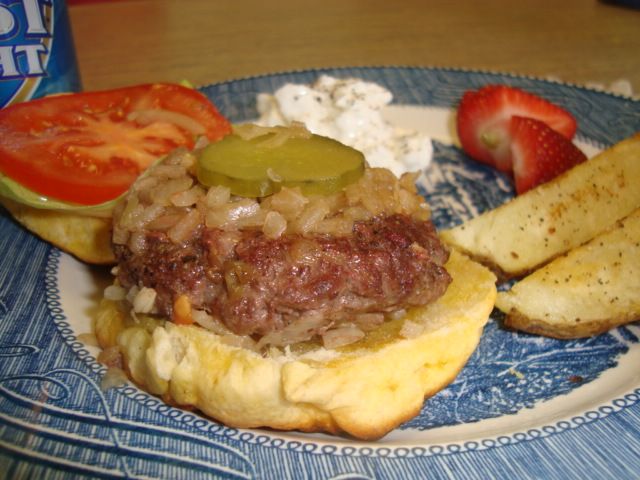 I added a couple of the quartered potatoes and some salad stuff to my plate for a fine meal.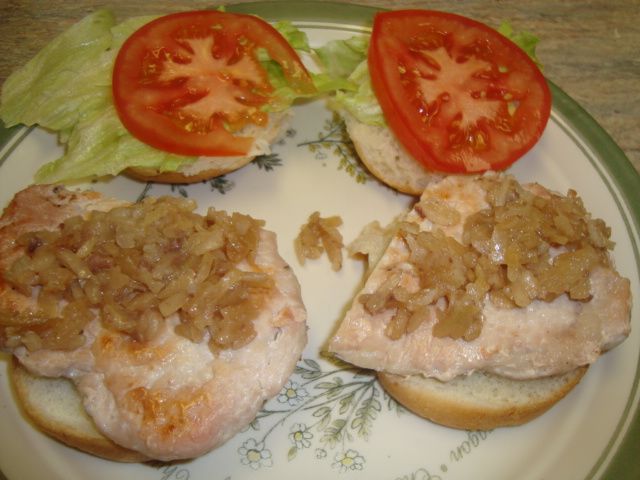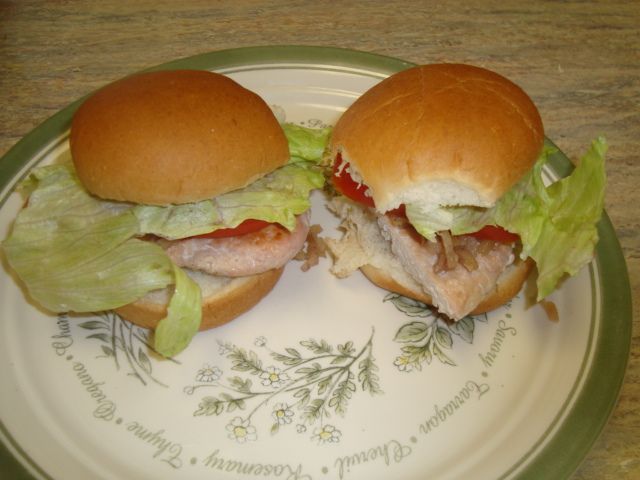 I cut the pork cutlet in half and put it on some small buns and added the veggies. Another great treat.

The chicken was frozen for future use.