As a chili-head, I do love my hot wings and this is my method of cooking them on my GMG Daniel Boone pellet cooker.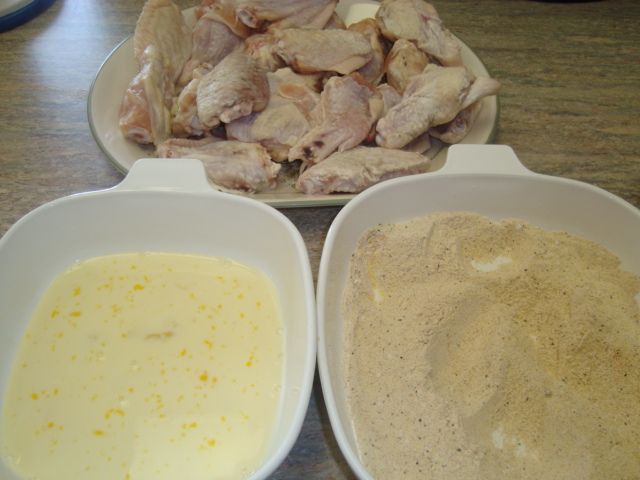 The first step is to bread the wings and I do this so the wings will hold a maximum amount of hot sauce to the outside of each piece.

The liquid is a milk and egg wash. The breading is a mixture of flour, cornmeal, garlic powder, onion powder, black pepper, white pepper, and a generous amount of cayenne pepper.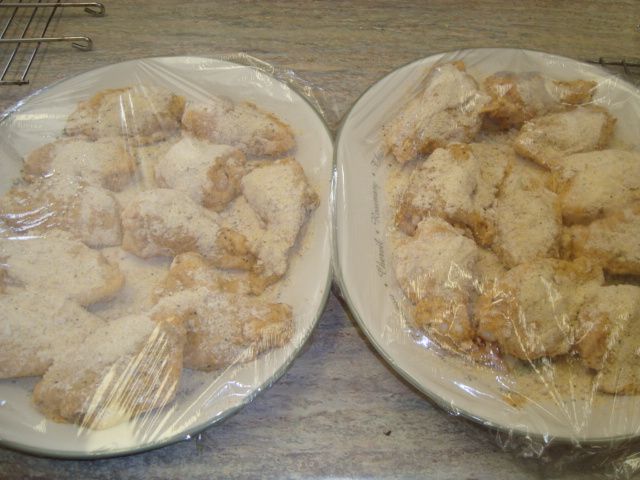 After breading the pieces, they go into the fridge for about an hour.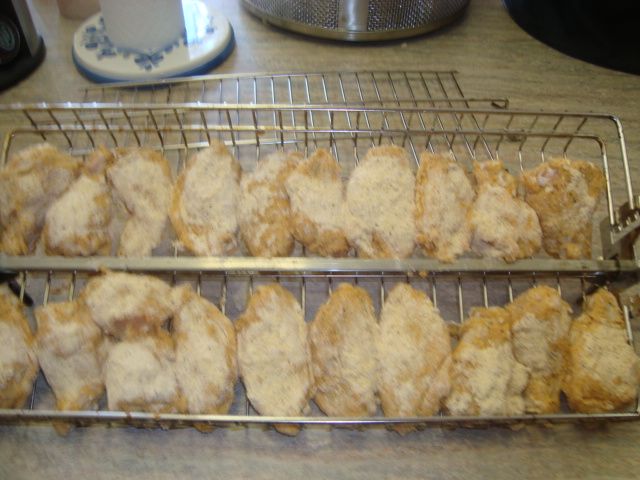 Next step is to load them into my rotisserie basket.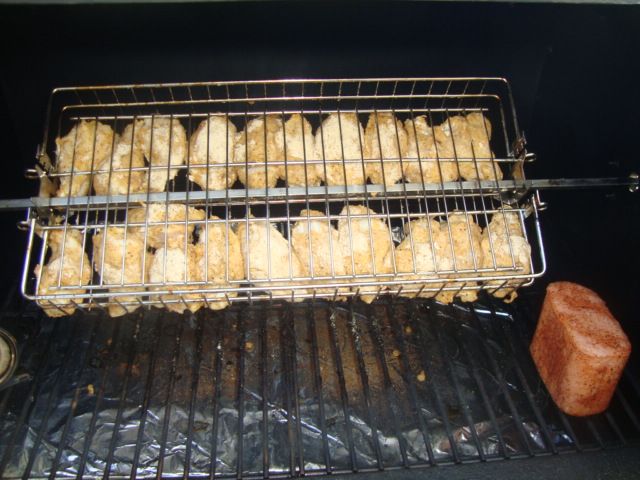 I placed them on the cooker along with my Spam treat and brought the cooker up to 375 degrees for this short cook.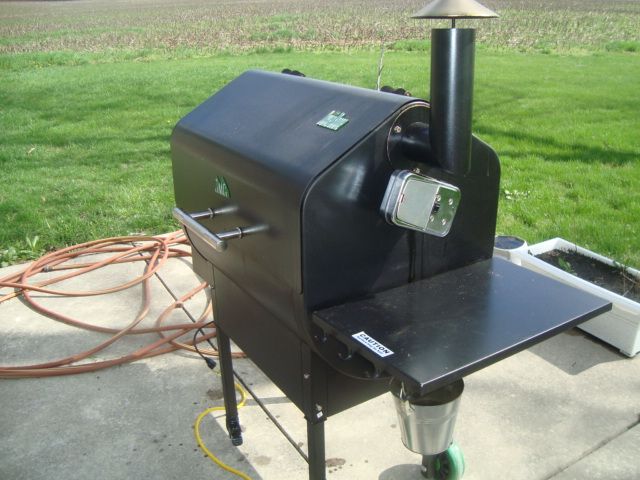 Was another cool morning at about 37 degrees and the GMG is just doing it's thing.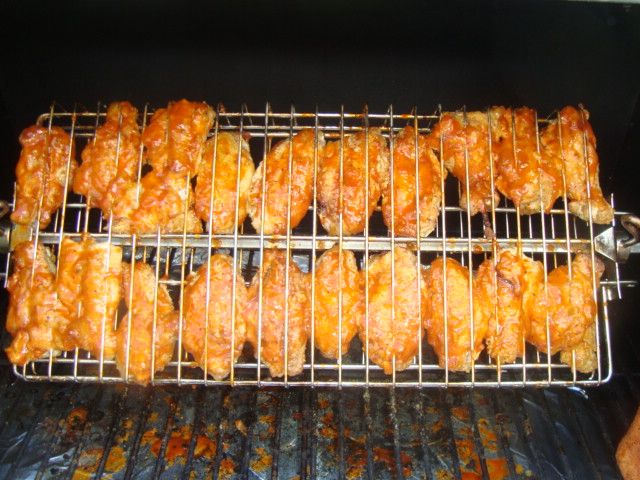 I applied my first round of hot sauce about 35 minutes into the cook and this sauce consists of the following:

About 8 oz Franks hot sauce
About 3 oz Rooster
About 3 oz clover honey
1/8 pound of butter
2 TBL Tabasco
2 tsp cayenne pepper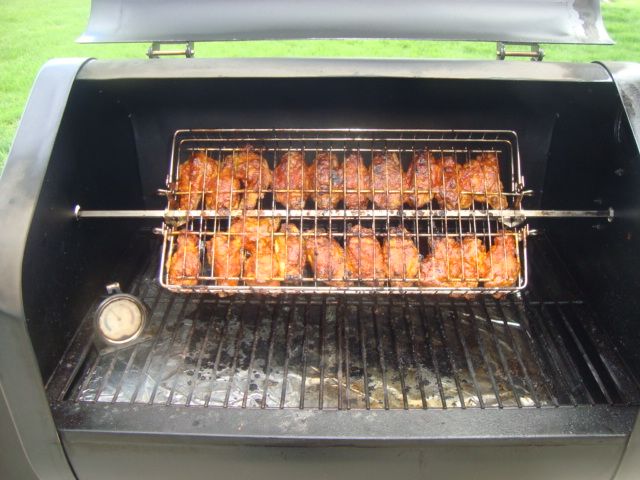 After a couple more rounds of the brushed on sauce, they were ready to come off the grill.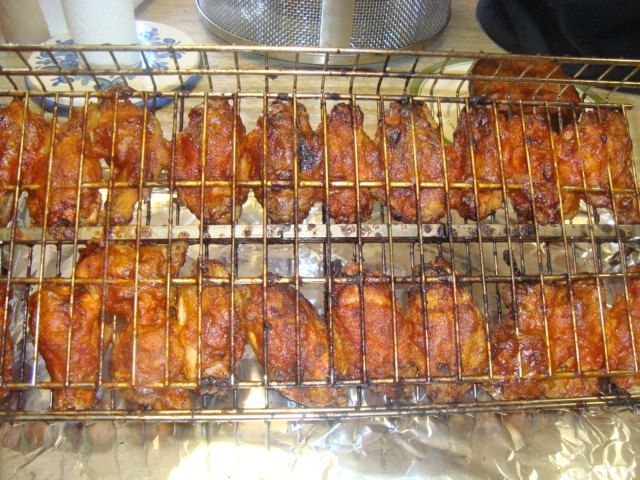 Looking good and ready to come out of the basket.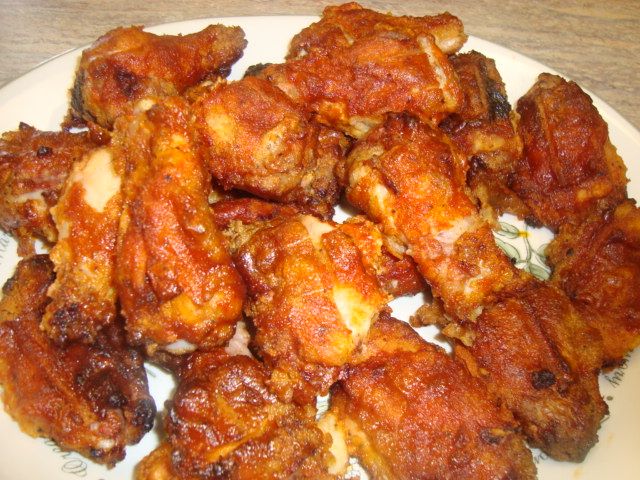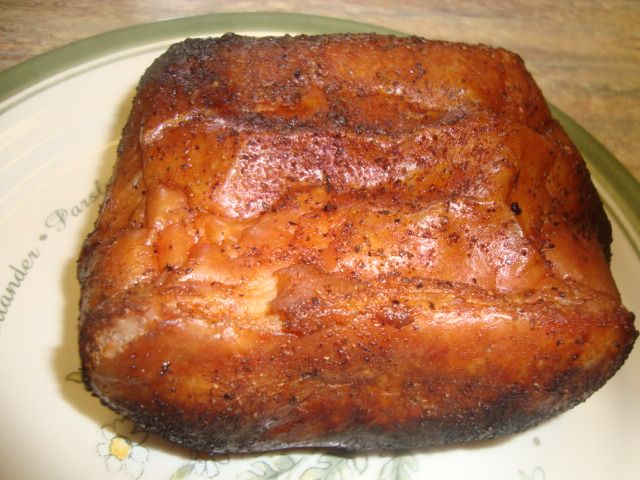 Results of the hot wing cook.

This method works great for me in that all the breading will just suck up all that sauce goodness and make for a great treat!