I did another cook on this very small charcoal fueled tailgate cooker (Cobb Grill) that didn't work out too well. I wanted to do a cook with a main meat, some type of bread or rolls, and maybe a couple of sides all on the same cook.
The plan was to do a burger loaf along with some Pillsbury Grands biscuits on the main cooking grid and some maple syrup candied carrots along with a new potato treat in foil pouches in the cookers moat around the charcoal basket under the main cooking grid.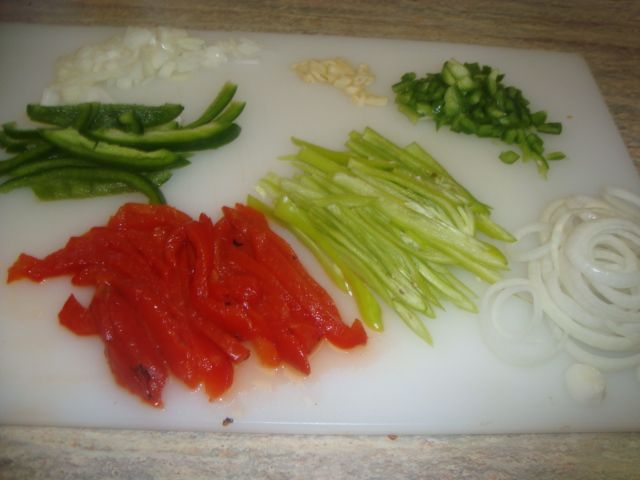 Right at the start, I am in trouble as we didn't have any carrots. I decided to change this side dish to an onion and pepper treat for the burger loaf.

I prepped some hot Hungarian yellow wax peppers, some bell peppers, and some smoked red peppers along with some onion rings for this treat. I also cut up some onions, peppers, and garlic for my potatoes.
I made up my two foil packets of peppers and then added some butter and closed them up.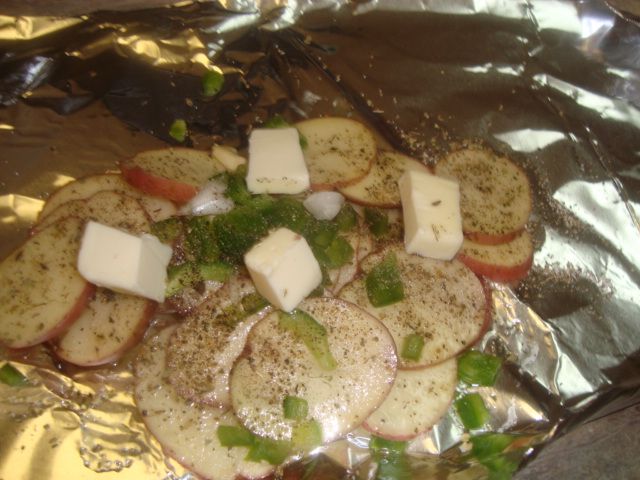 I made up the first potato packet with sliced new potatoes, Italian seasoning, olive oil, chopped peppers and onions, and some butter. I made up the second packet with some quartered new potatoes along with the same stuff as in the first packet.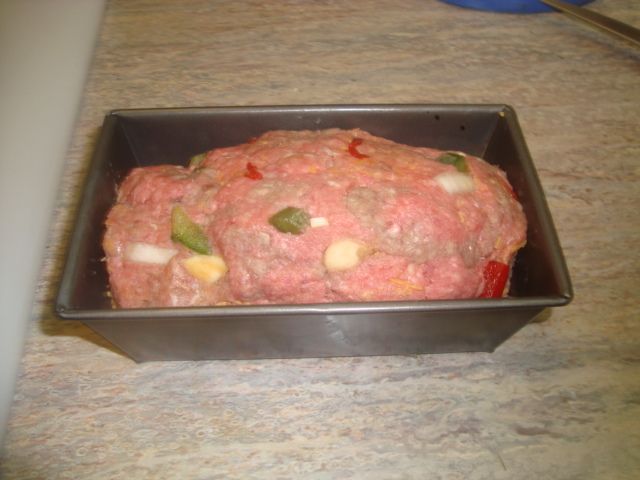 I made up my burger loaf in a one pound bread pan with the goodies.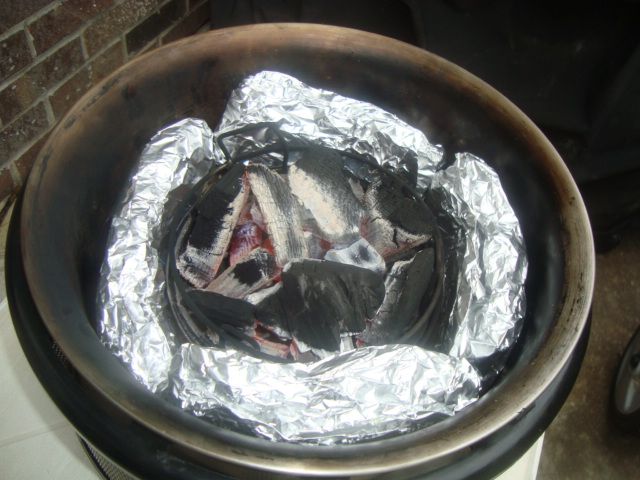 I fired the Cobb up with some lump charcoal and as soon as it was ashed over, I placed my foil packets of veggies around the charcoal basket in the moat of the little grill.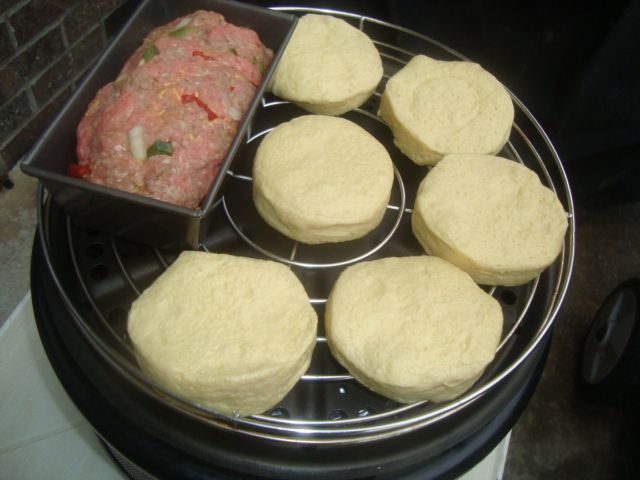 Placed the cooking grid on the grill and added the burger loaf and some biscuits.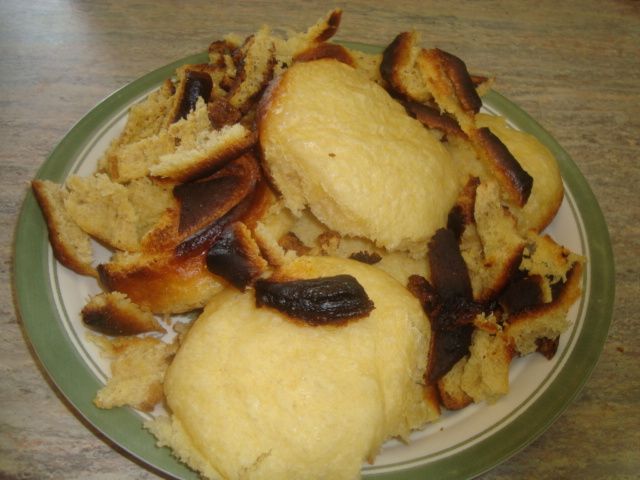 Didn't take long until I smelled something wrong with the cook. My biscuits were stuck to the rack and the bottoms were burnt up! I scraped them off the rack and tried to salvage as much as possible. I think I will need to do the biscuits on some type of raised grid in the future.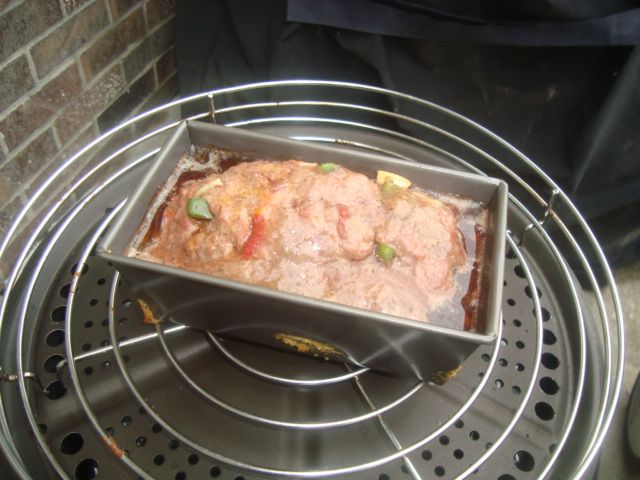 About an hour into the cook the meat was done at 165 internal so I pulled it along with my pepper and potato packets.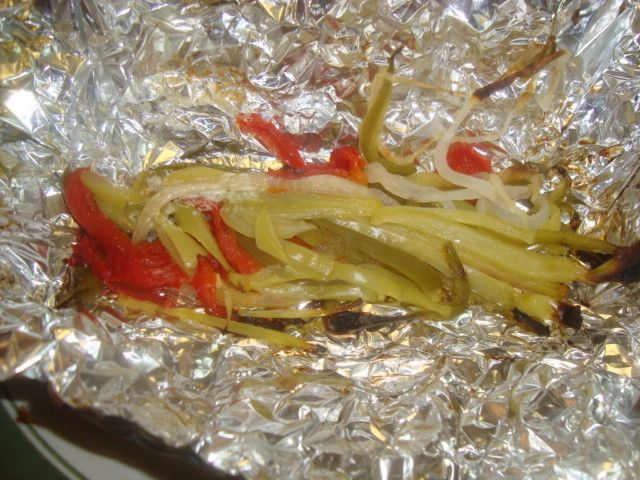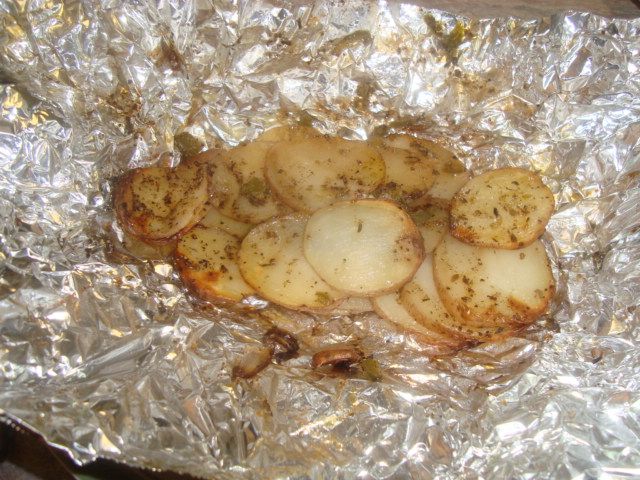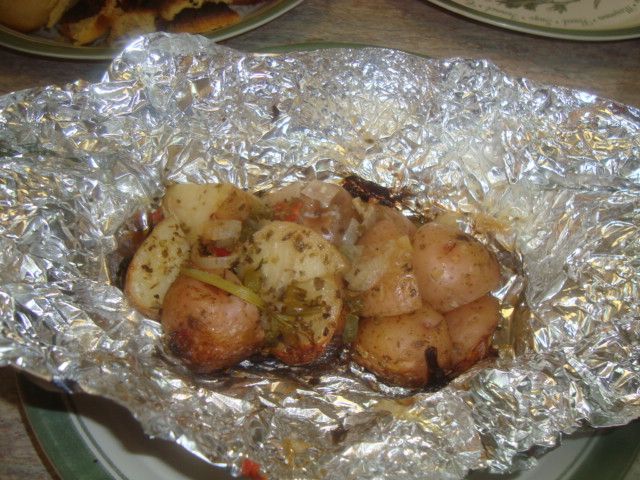 The veggie packets cooked in the moat worked out great and especially the quartered potatoes as they browned up very nicely.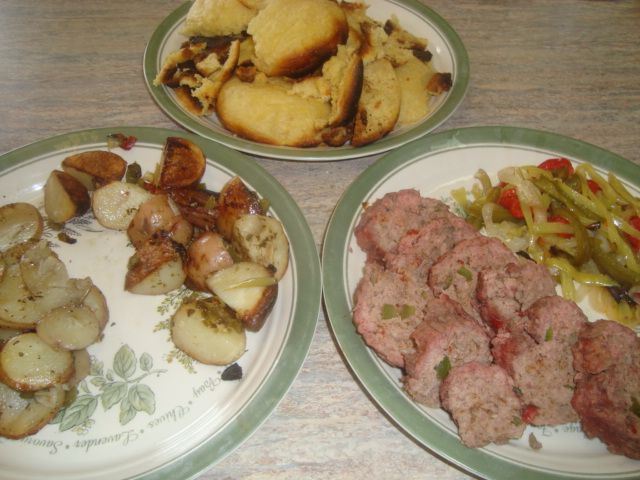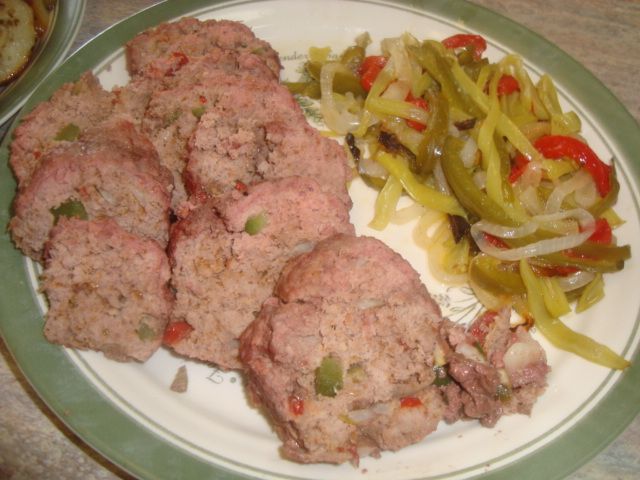 Well, if I would of had some carrots, and my biscuits wouldn't of burnt up, I would have had a hellofa meal.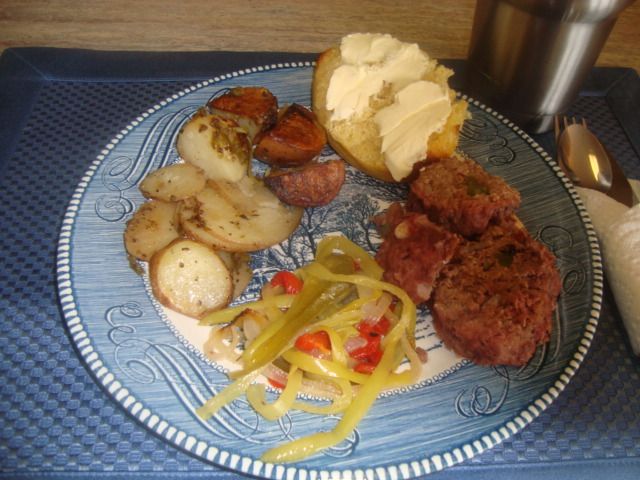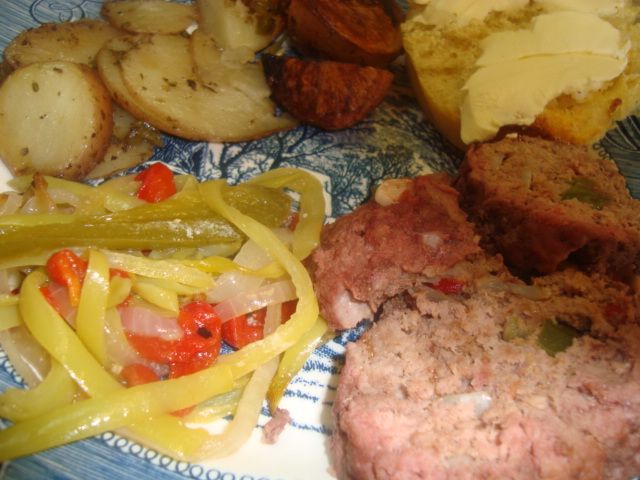 Still had a pretty good meal out of a little tailgate cooker. I'll get it right the next time.