This is a nice little cook on one of my favorite small (tailgate size) charcoal grills. It produces a fine treat in about four hours with enough to feed about 4-5 people.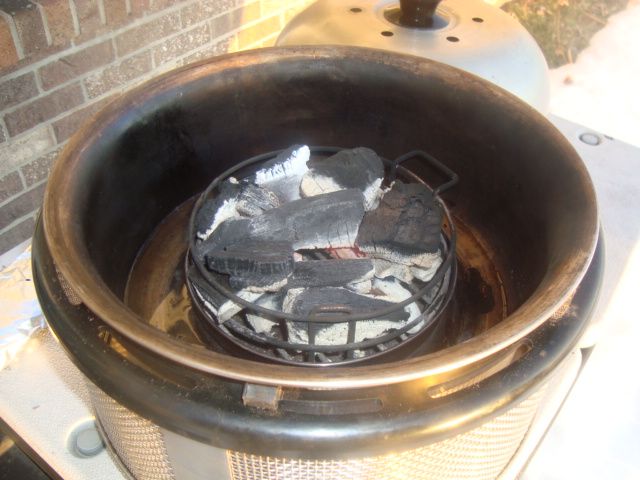 I like to start with a full load of lump charcoal for this cook and will need to add some more later into the cook.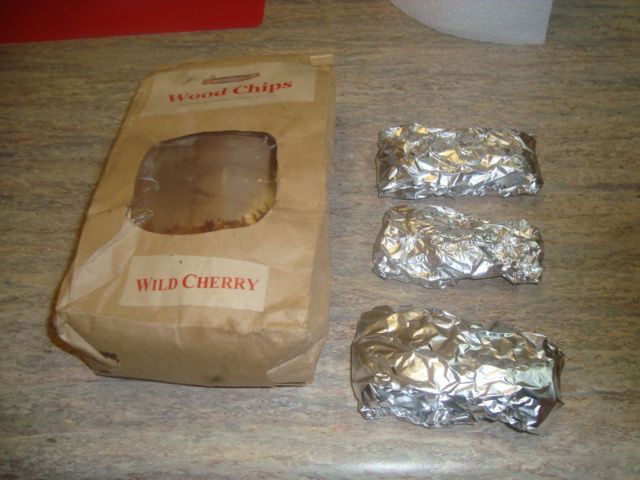 I also made up four packets of wild cherry chips to be used for my smoke wood for this cook.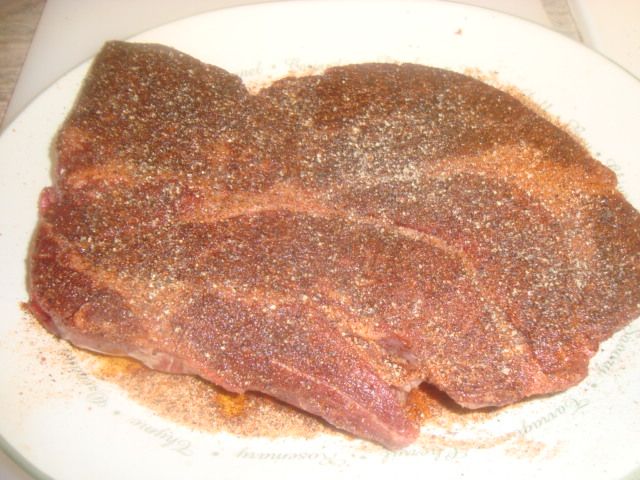 I started with a 2.6 pound chuck roast which i trimmed slightly and then added a good beef rub and a generous sprinkle of fresh cracked black pepper.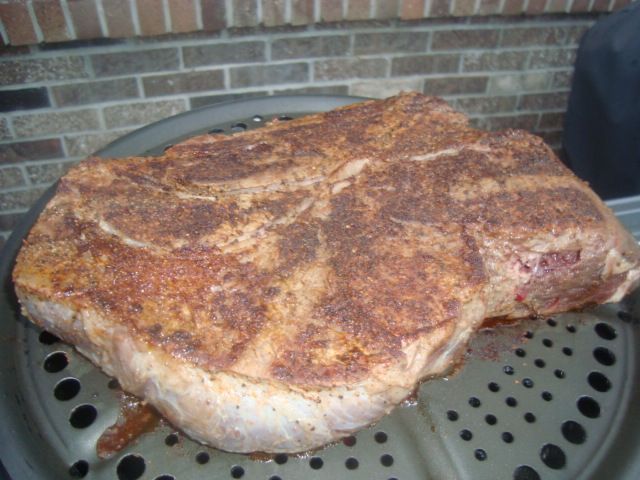 As soon as my grill was hot, I seared each side of the roast for about four minutes per side.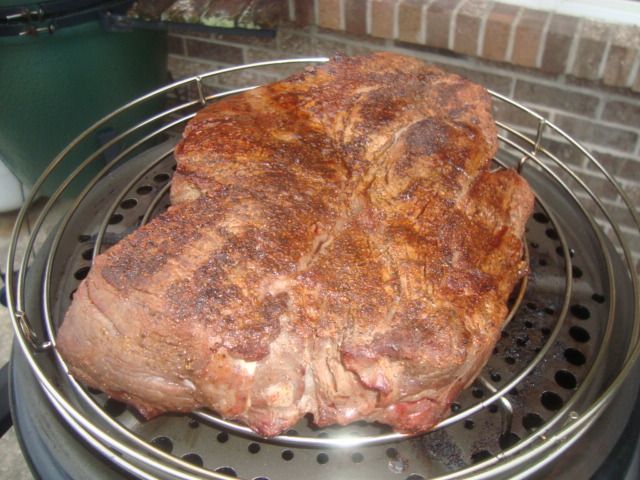 Next step was to add my roasting rack and then the meat and I cooked the meat for about two hours and then pulled it when the color was right and the internal meat temperature was about 170 degrees.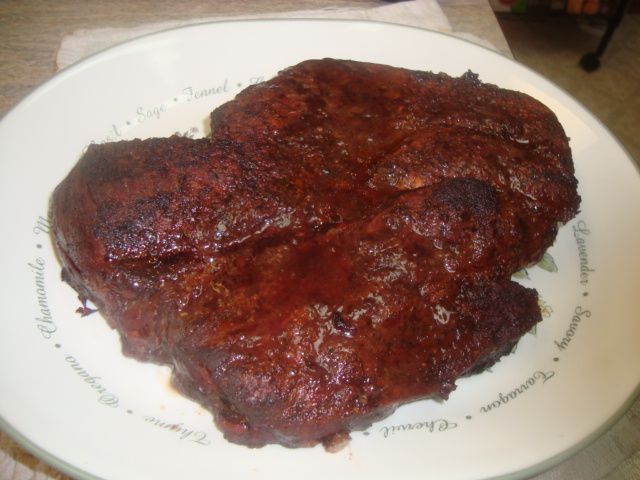 I then wrapped the meat in foil with about 2-3 oz of beef broth.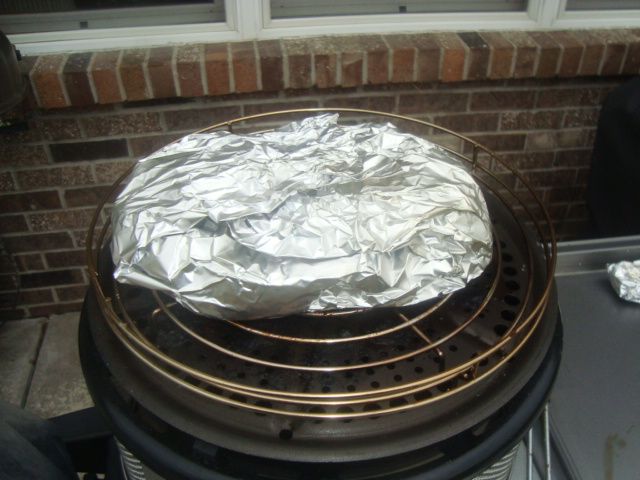 Back on the cooker until the internal was about 210 degrees internal which makes for the best beef pulling temperature for chuck roast.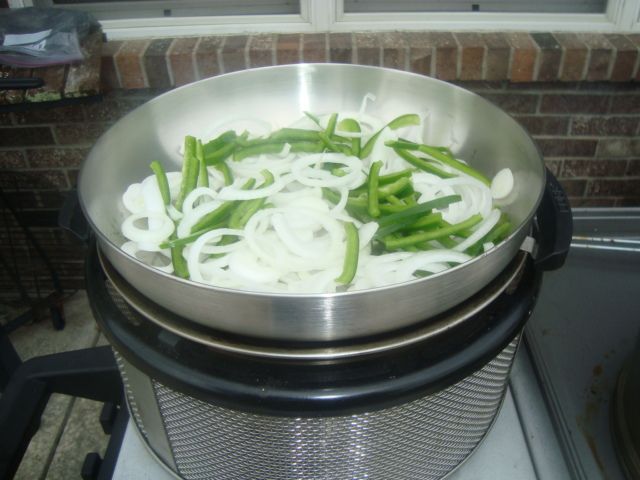 Next step was to heat up my frying dish and then add my onions and bell peppers. I caramelized these and then added some smoked red peppers.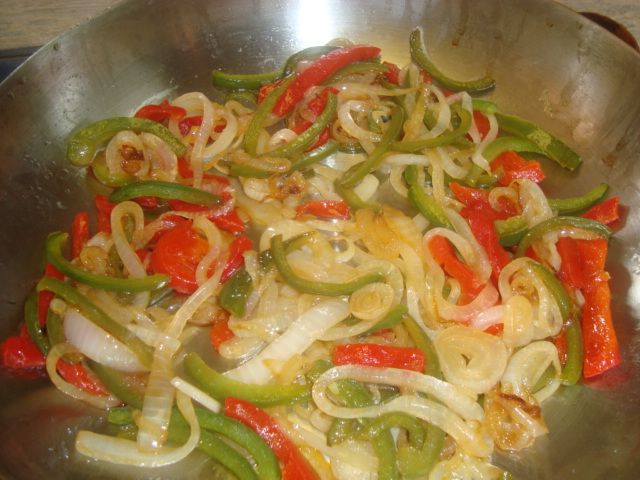 Looked good coming off of the cooker.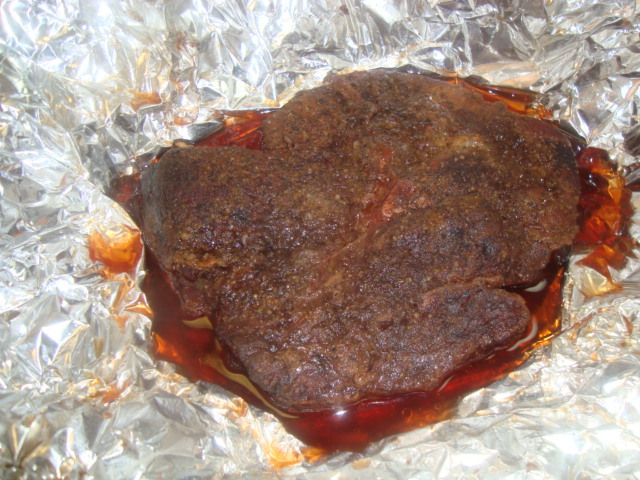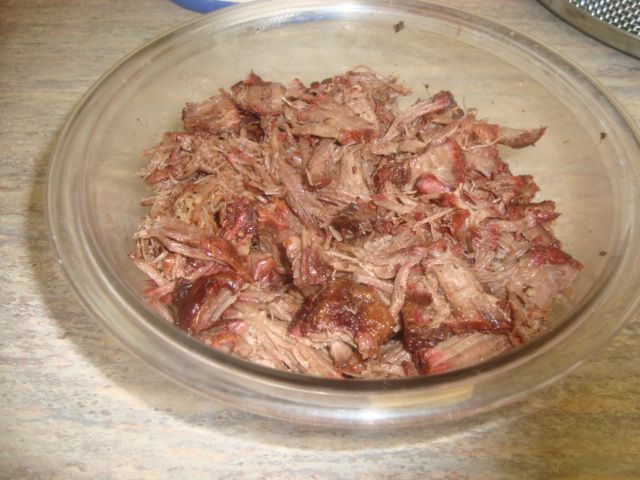 I let the meat rest for about 30 minutes and then unwrapped and pulled it and added the au jus out of the foil to the bowl of meat.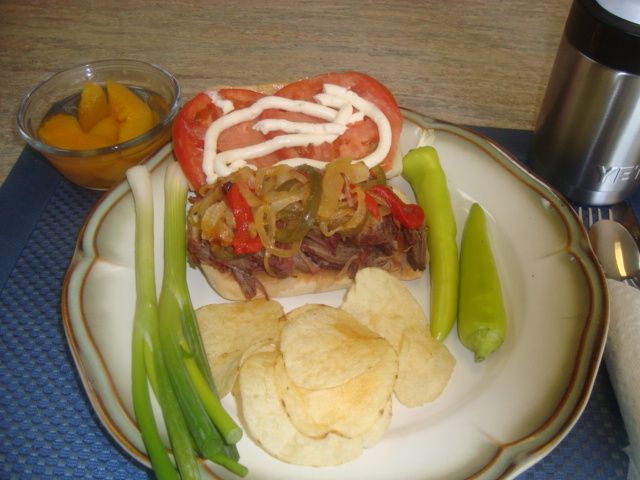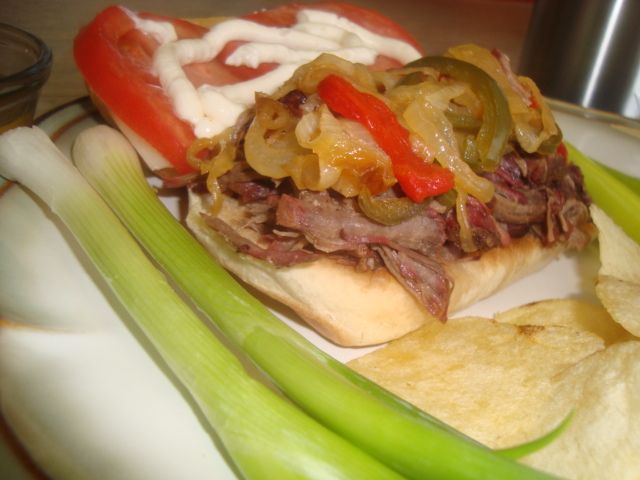 I started my hoagie sandwich by toasting my bun. I then added a generous portion of the pulled beef, two slices of provolone cheese, two slices of tomato, some of my caramelized veggies, and some horsey sauce.

Sure was a fine sandwich....