The Barbecued Ham recipe included a great sounding "Sticky Orange Glaze" made with fresh orange juice along with chile sauce and some other ingredients that just looked wonderful to me.
The Roasted Spiral Cut Pineapple as well had a great looking recipe sauce including cocoa powder, cane sugar, and gobs of butter.
I did this cook on my Green Mountain Daniel Boone pellet grill with a rotisserie setup yesterday and it came out quite well.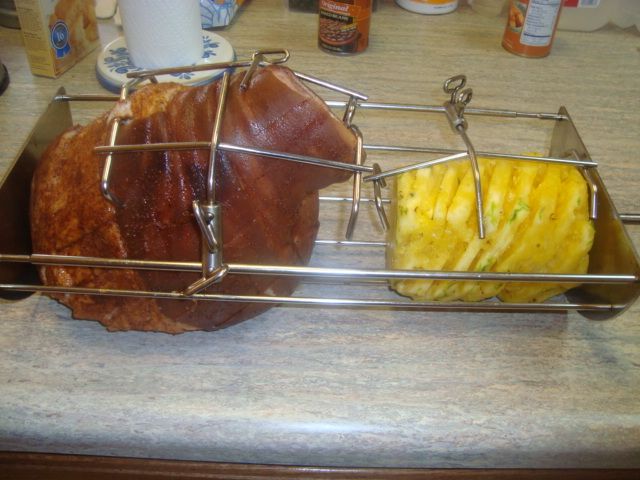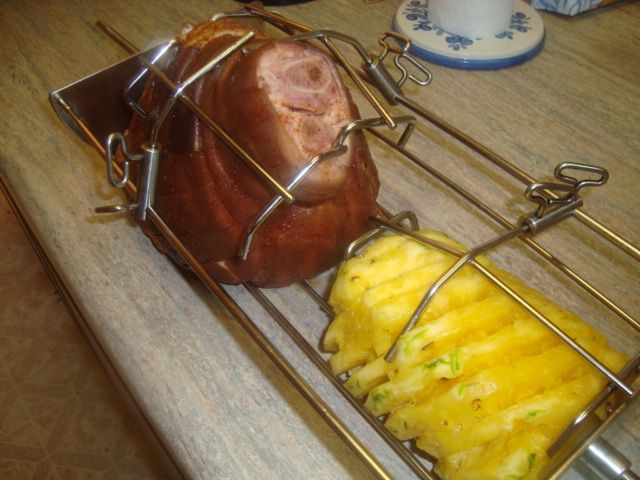 The ham was prepped with a good rub and then mounted into my rotisserie basket. I then cleaned and cut the spiral into my whole pineapple and mounted it along side my ham and it was ready for the grill.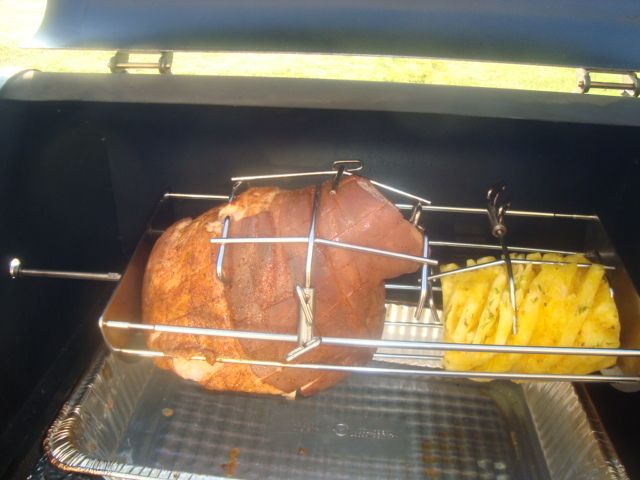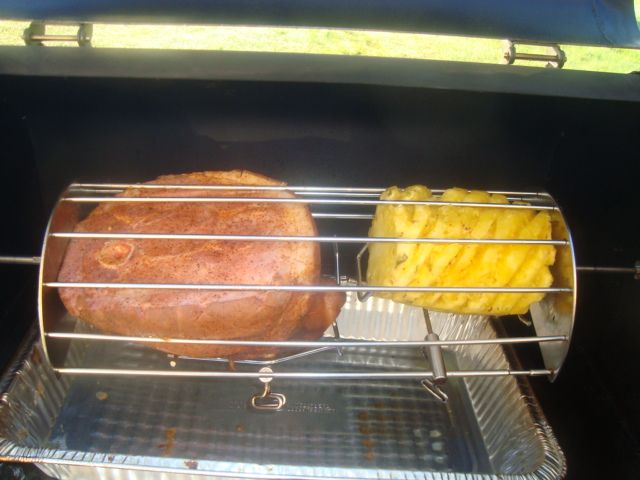 Loaded my basket into the grill and got it spinning away at about 165 degrees for the first hour to insure I ended up with some good hickory smoke flavor in my final product.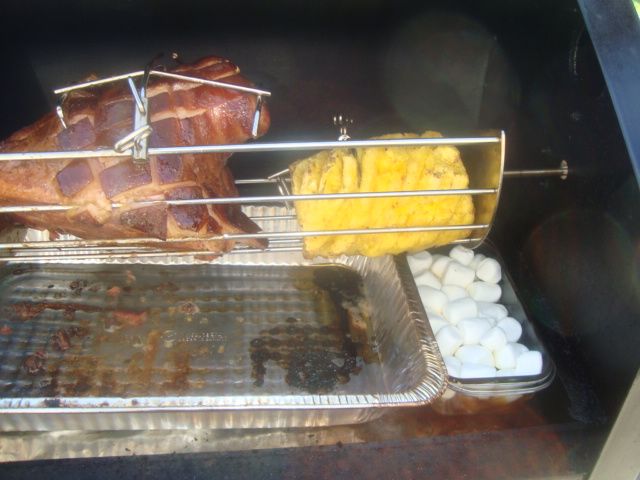 After about an hour, I raised the temperature to about 275 and also loaded my candied yams in a bread pan along side my rotisserie basket.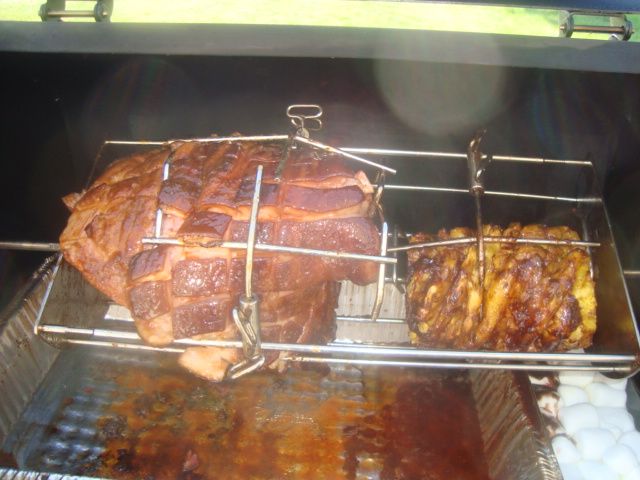 Later into the cook, both the ham and the pineapple were basted with my two sauces before they came off the cooker.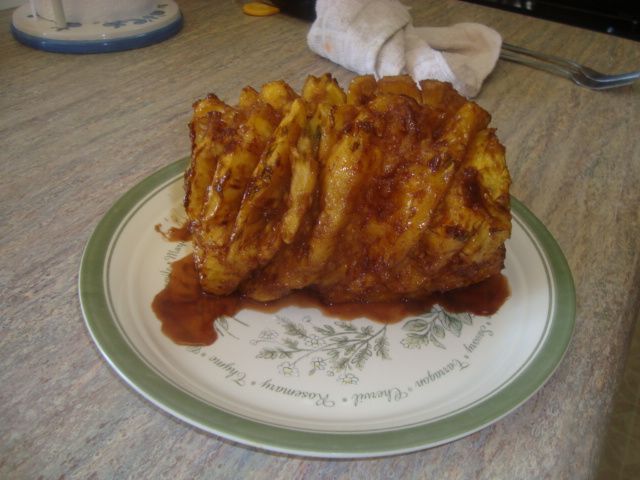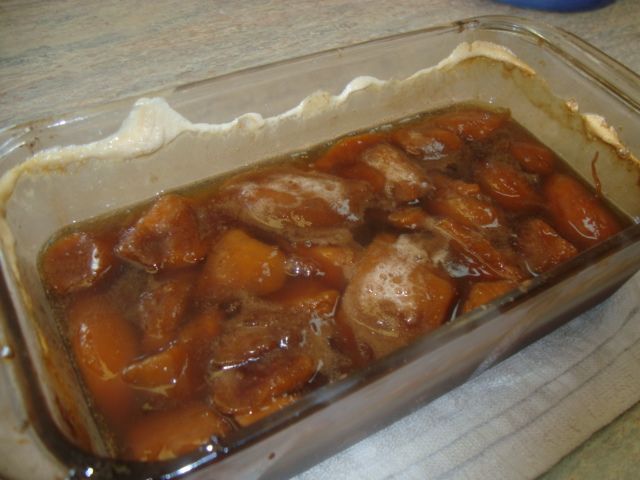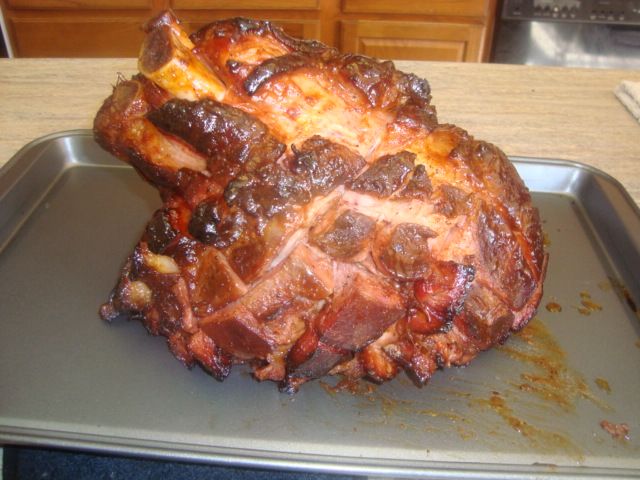 My three treats came off the cooker looking very good.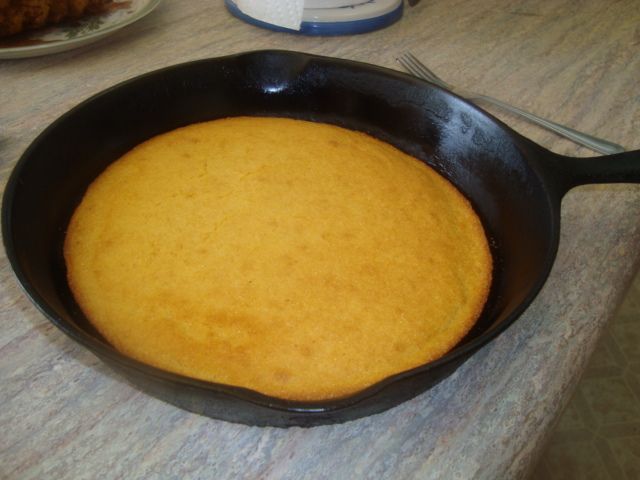 Wife made up a pan of skillet cornbread and also heated up some fresh kale greens from the garden.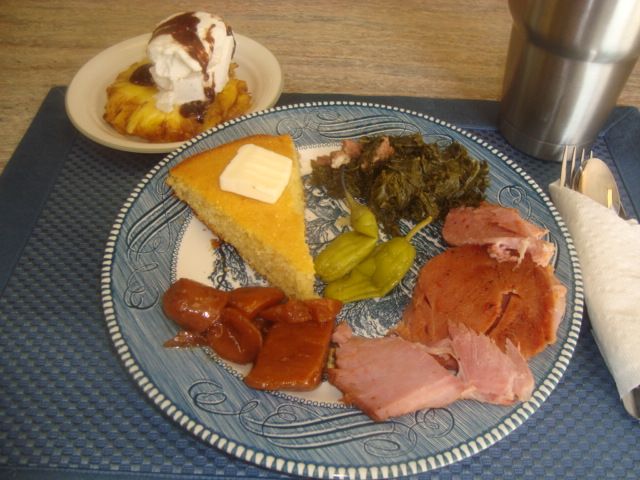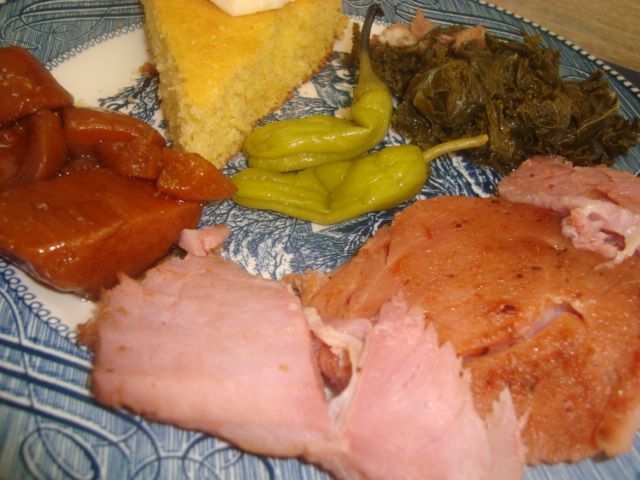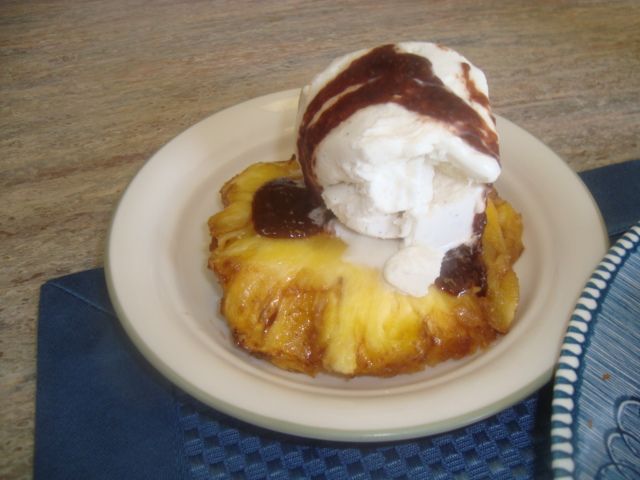 It sure made a nice evening meal.