Kroger keeps putting ham on sale for under a dollar a pound and we do love ham so here is another cook with this treat.
I did the last ham cook on my Green Mountain Daniel Boone in the rotisserie and this one will be in the Green Mountain Davy Crockett tailgater grill.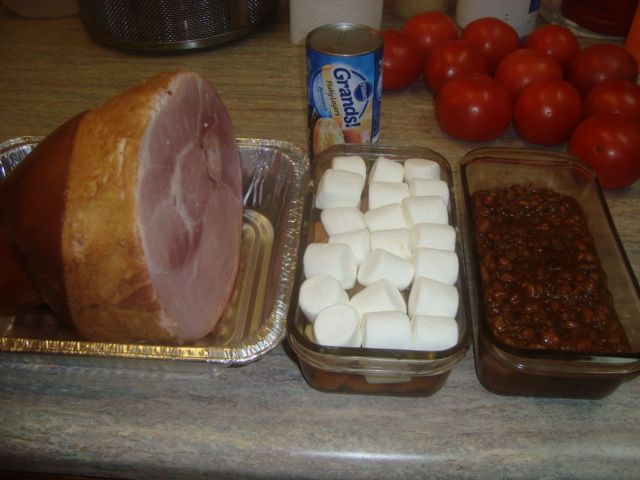 The ham weighed 9.88 pounds and my sides are candied yams, pit beans, and some rolls that we will use for buns for the ham.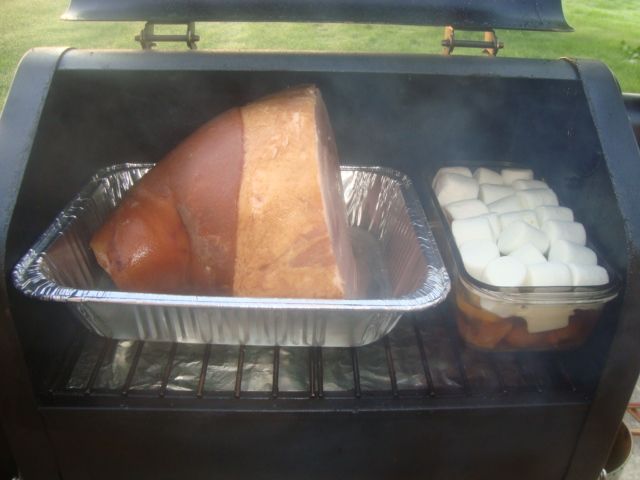 I started the cook with the ham and the dish of yams.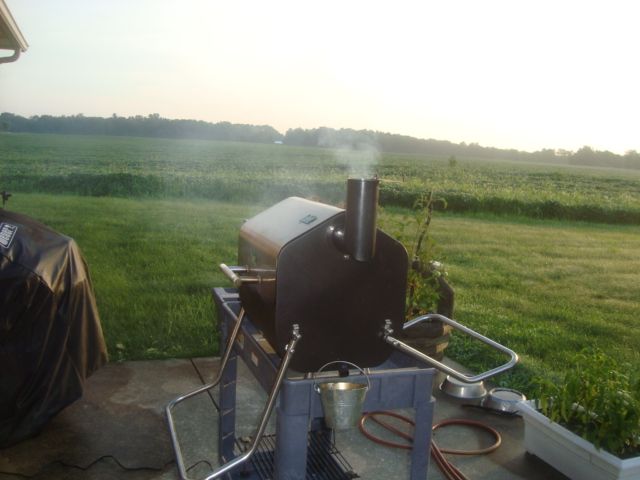 Ran the cooker at about 165 degrees for the first hour to generate a little more smoke and them moved it up to about 300 degrees.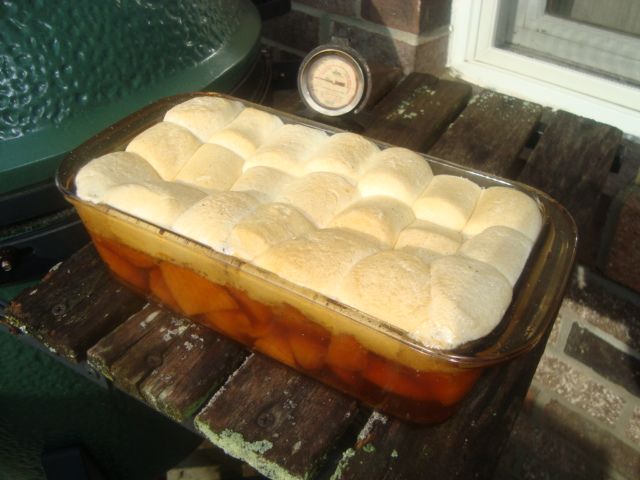 Pulled the candied yams off when they were done and foiled them to keep them warm.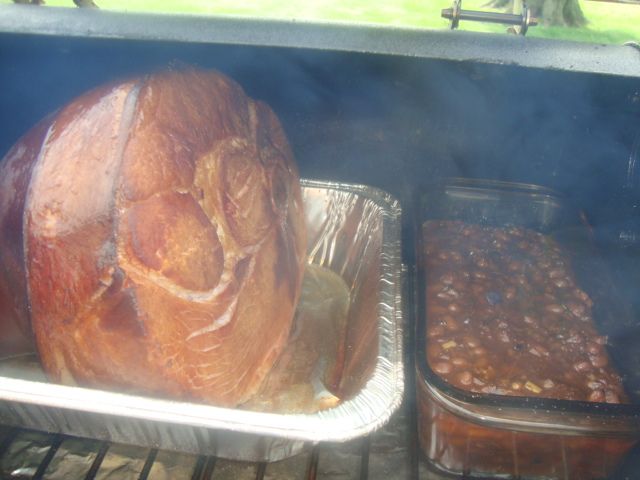 My pit beans went on next.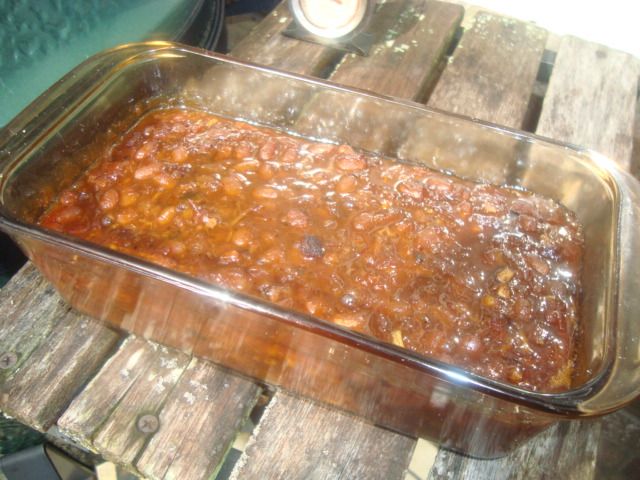 Pulled the beans next and as above, foiled them to hold for the balance of the cook.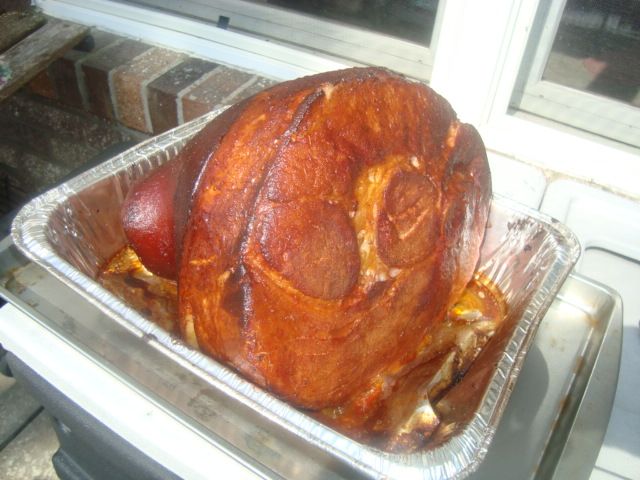 Pulled the ham when the internal got to about 135 degrees.
Raised the temperature on the cooker to about 360 degrees.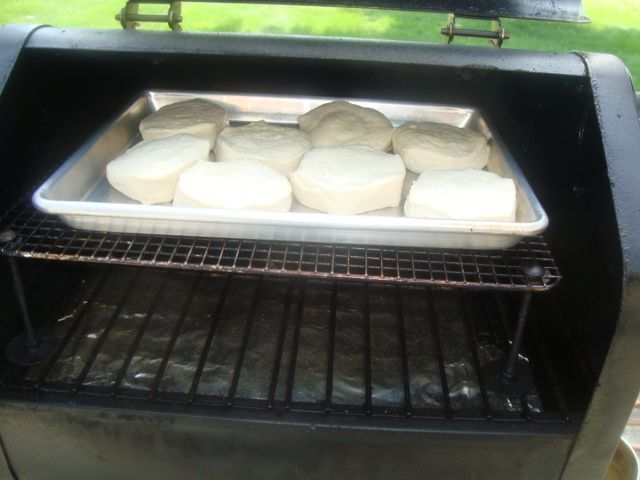 Put my raised grid in and loaded my rolls.
They come off looking great.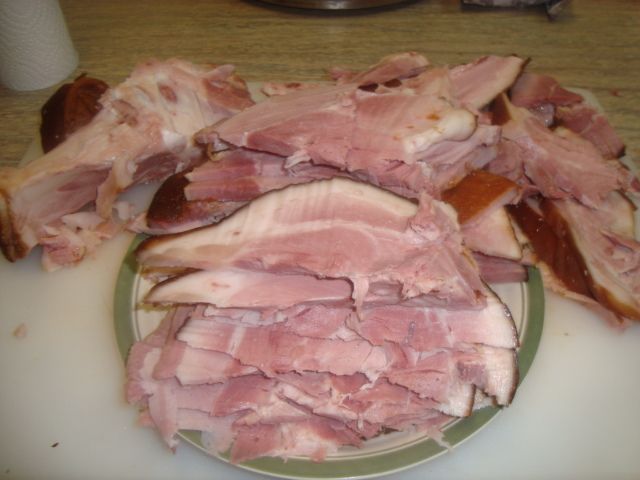 Sliced and chopped up most of the meat up for the freezer. The ham bone and some chunks of ham will be used for some soup beans today.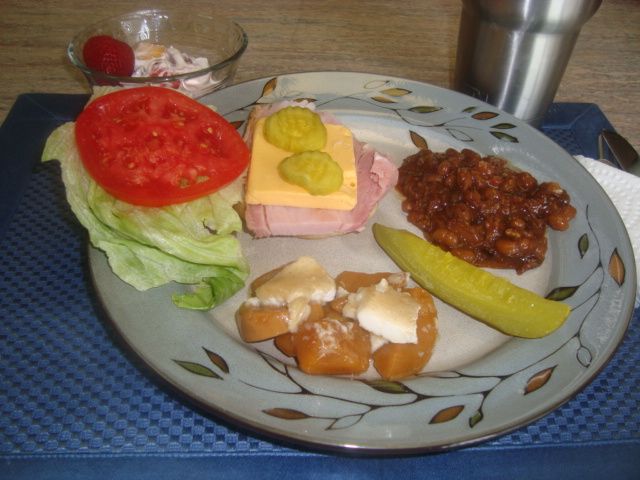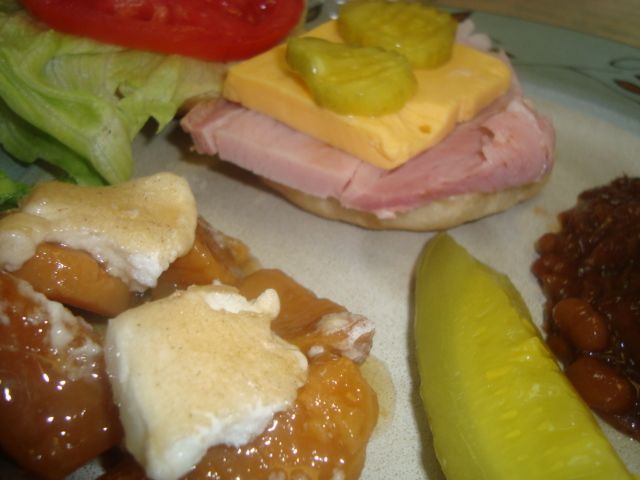 Made a nice lunch.

Gotta love that little pellet cooker.