This is my first attempt at making a breakfast on this little 8-1/2 pound tailgate size grill.
My youngest daughter got me the Cobb frying dish accessory for the grill and this will also be the first time I have tried to cook on it.
My breakfast plan is some fried Spam, a bowl of toast points, and some eggs loaded up with the goodies.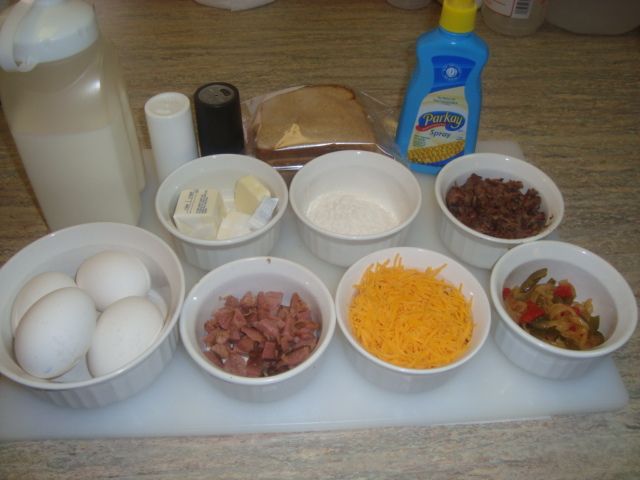 The back row on my prep board is the bread and spray butter for my toast.
Middle row is the makings for my dried beef gravy.
Front row is for my wild scrambled eggs.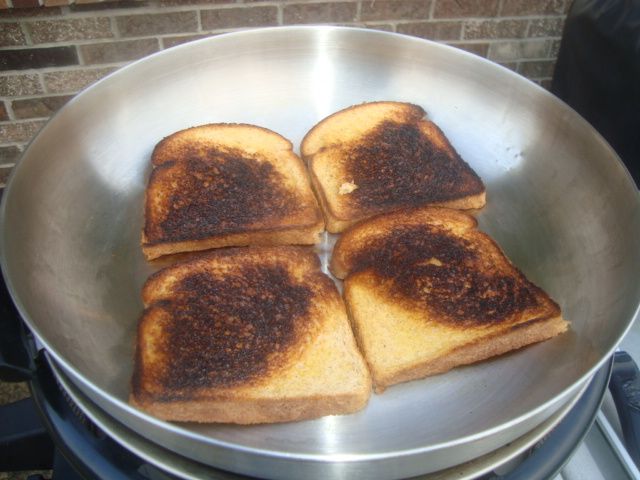 First round is my buttered up camping toast for my toast points.
Round two is my fried Spam.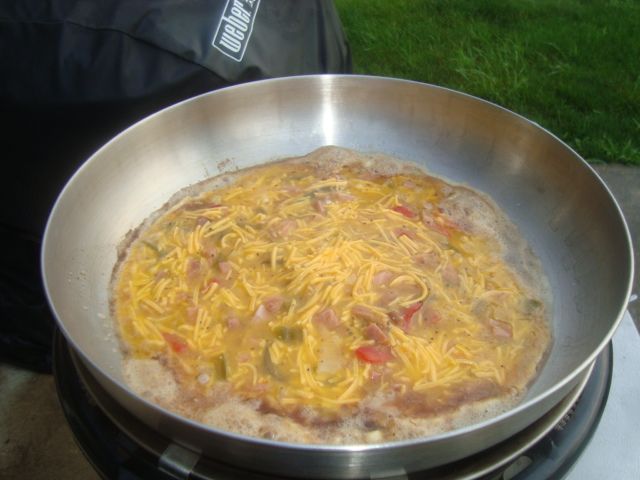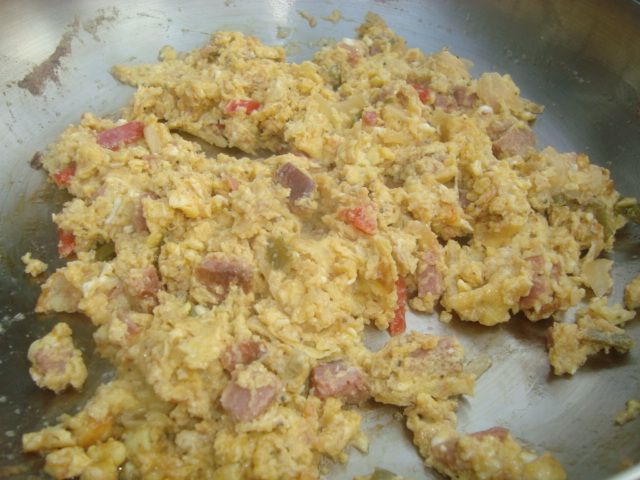 Next up was the eggs along with some caramelized onions & peppers, some chopped ham, and some shredded cheddar cheese.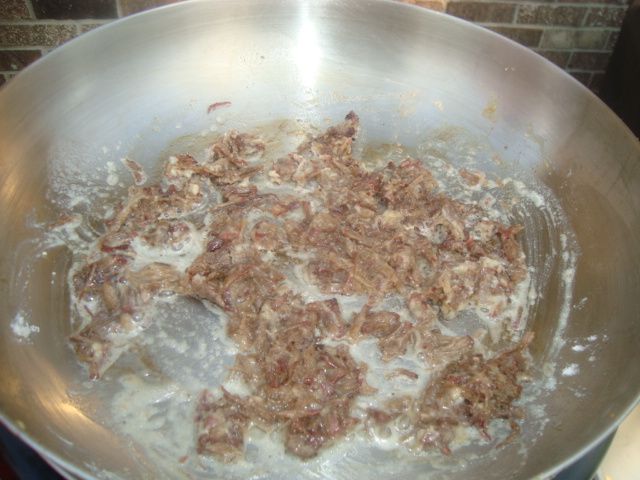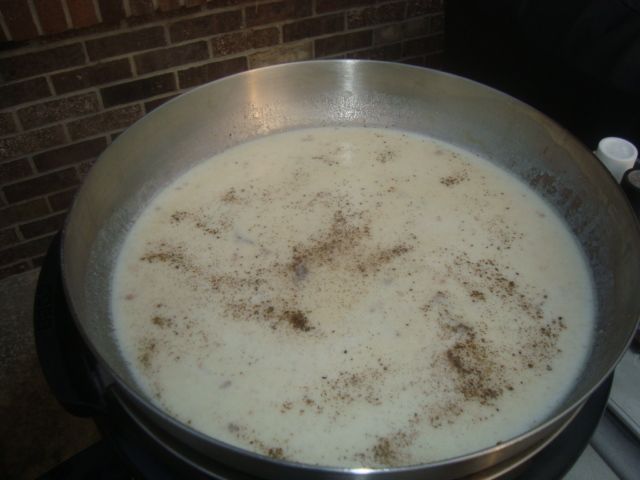 The Amish dried beef gravy for my toast points was up next. I cheated and used some pulled beef for this treat.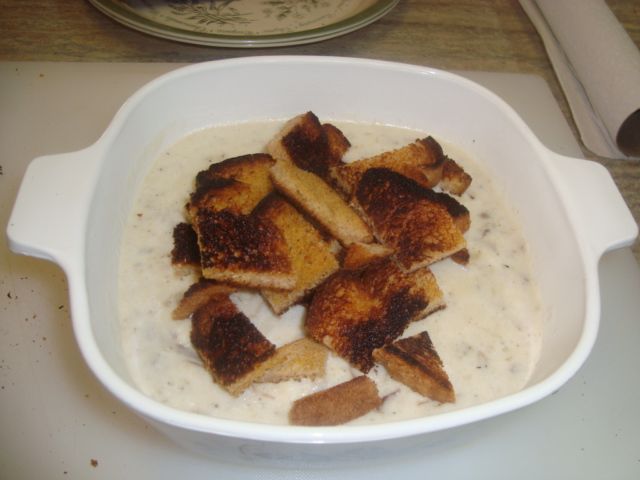 I cut up my points and added them to the gravy.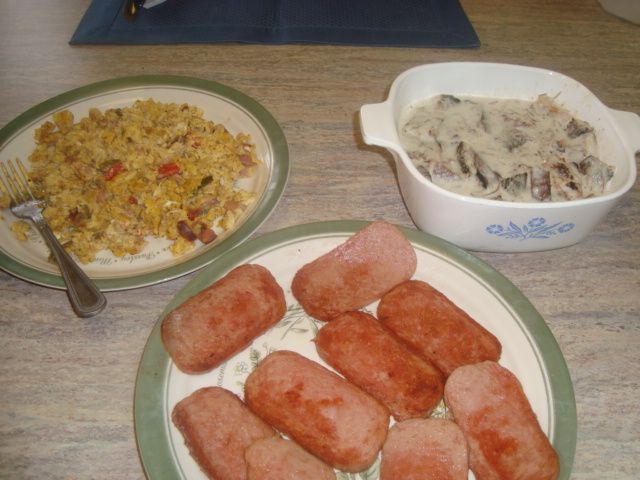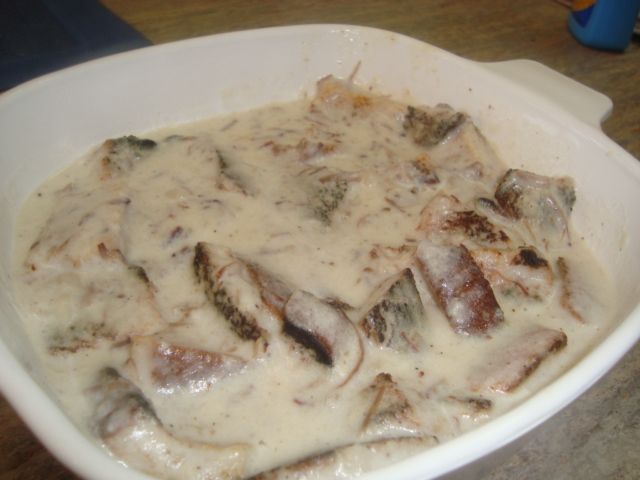 Now that's a fine looking breakfast!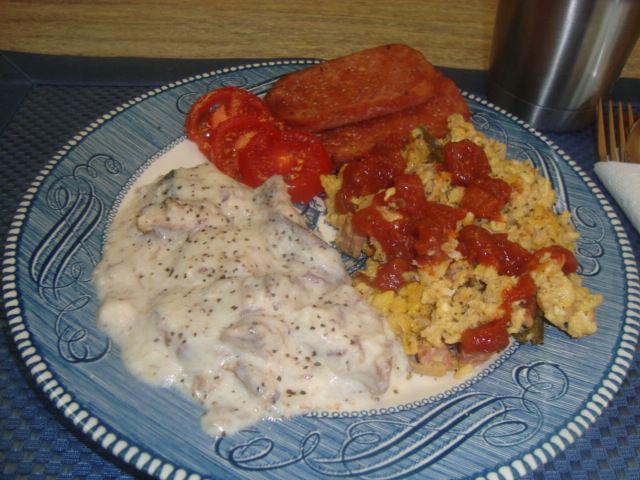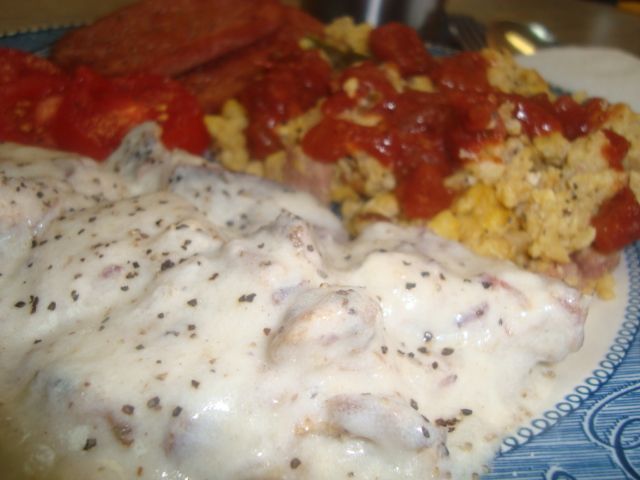 Added some hot salsa to my eggs and this made a great breakfast. The gravy took a little longer than I expected as the cold milk really pulled the heat out of the pan. It still came out great.

And all this with just 11 charcoal briquets.