This first cook was done on my Char-Broil CB-500X and is my favorite small charcoal tailgate type of grill. It was setup on the left side indirect with a double layer of cooking grids and the right side with straight direct cooking on a single grid. The fuel was a chimney full of that great Ozark Oak lump charcoal and a couple of chunks of hickory for my smoke.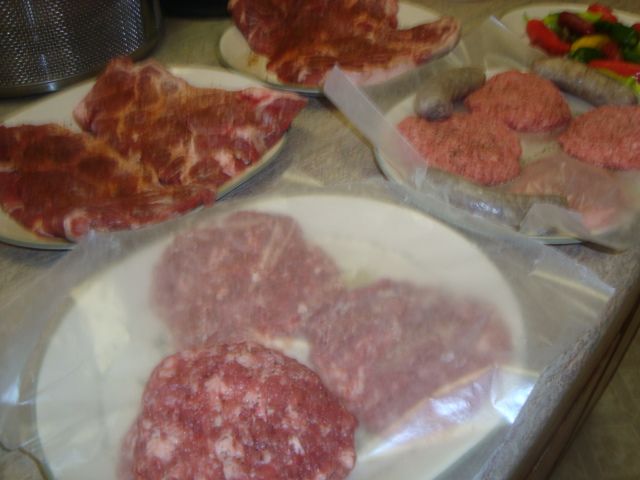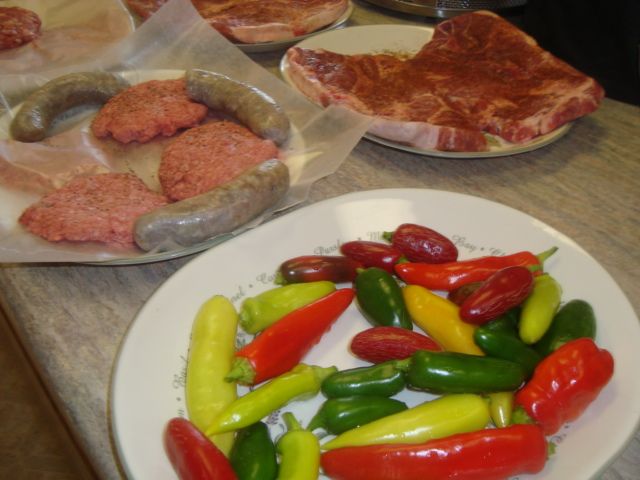 The cook consisted of 4 nice big pork steaks, 4 of my homemade 60/40 white burgers, 8 regular 72/28 burgers, 4 of my homemade Texas hot links, and a plate of hot peppers.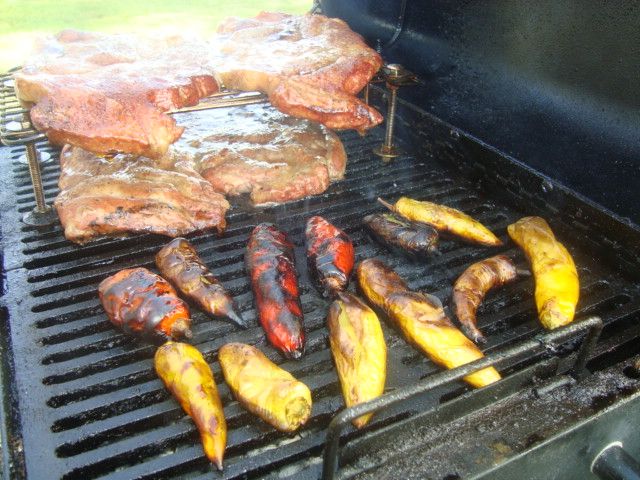 I started the pork steaks first on the indirect side of my 2 layer grill since they will take the longest and then added my peppers to the direct side so I can eat some of them during the cook.
I then grilled the balance of the cook on the direct side of the cooker.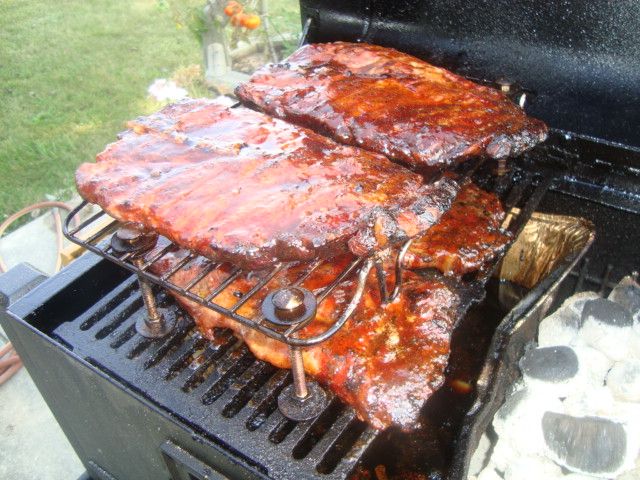 Later in the cook, I glazed my pork steaks with a blend of sauce and some real maple syrup.

The results of my cook.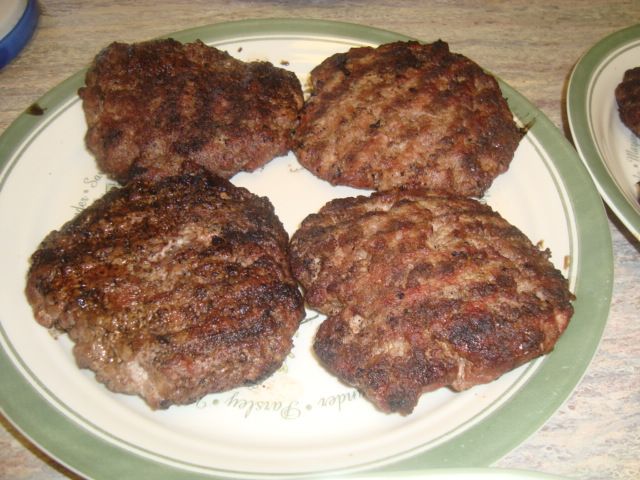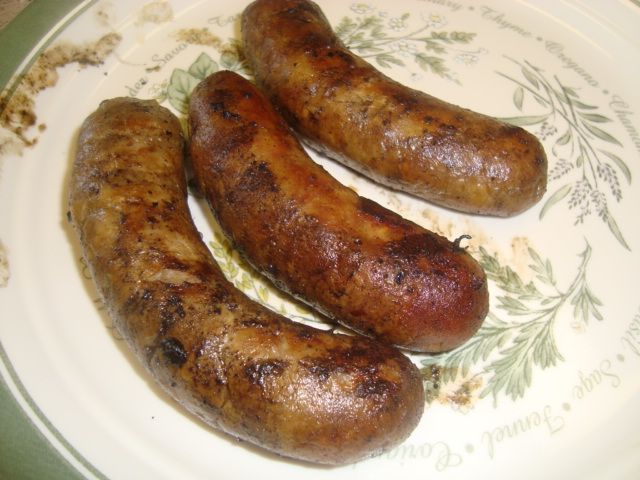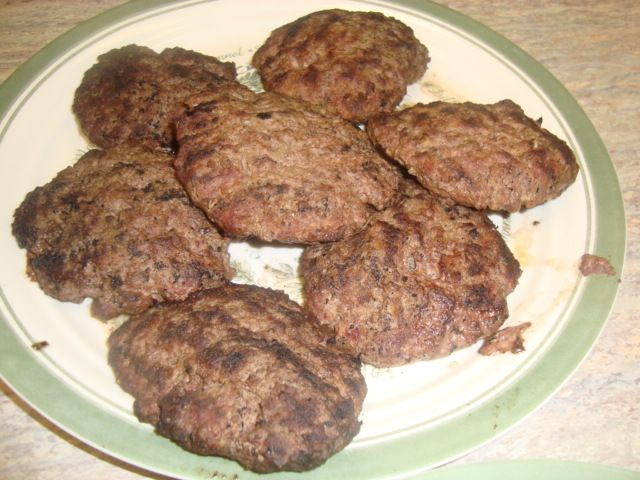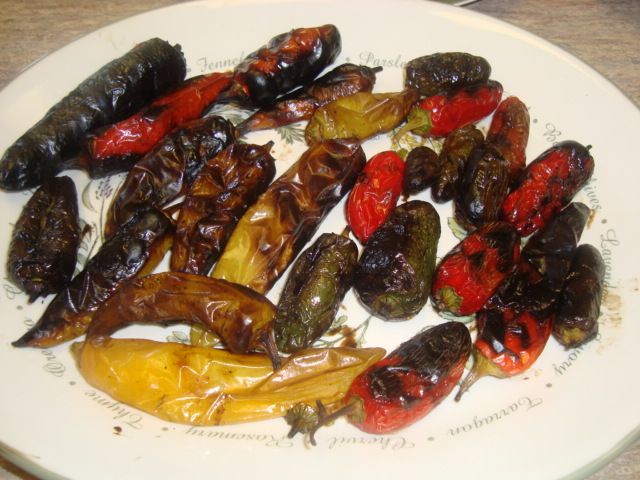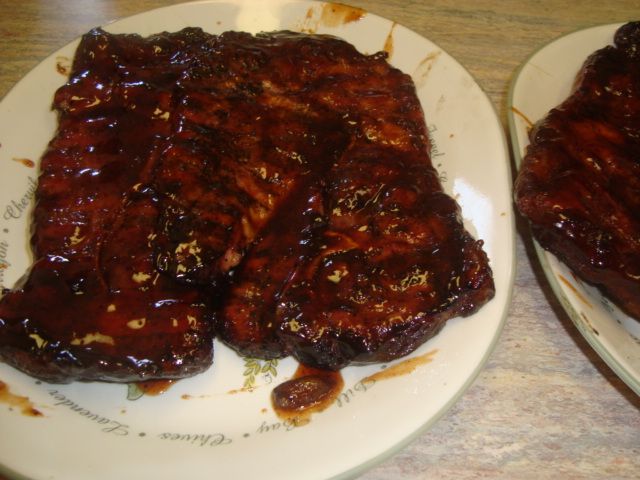 The cook came out great.
-----------------------------------------
This second cook was done on my GMG Daniel Boone pellet cooker burning hickory pellets. I added my second raised grid for this cook.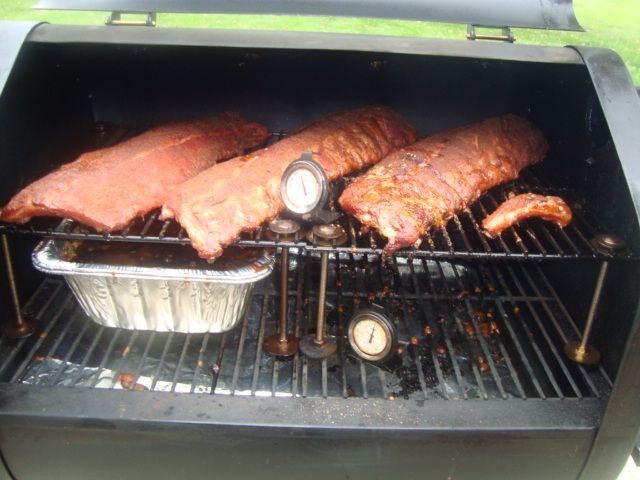 This cook consisted of 3 slabs of loin back ribs over a pan of Rick Salmon's Pit Beans.
I like to put meat over the beans so the drippings will go into the mix for additional flavor.

The bean recipe is killer!!