After being snowed out of my cooking patio for about 5 weeks, we finally received some warmer weather and it has melted the 2-3 foot drifts of snow on the patio. Time for a tailgate practice cook.
This cook was done on my GMG Davey Crockett pellet cooker and consisted of a total meal on one fire. Appetizer, main course meat, a couple of sides, dinner rolls, and a dessert.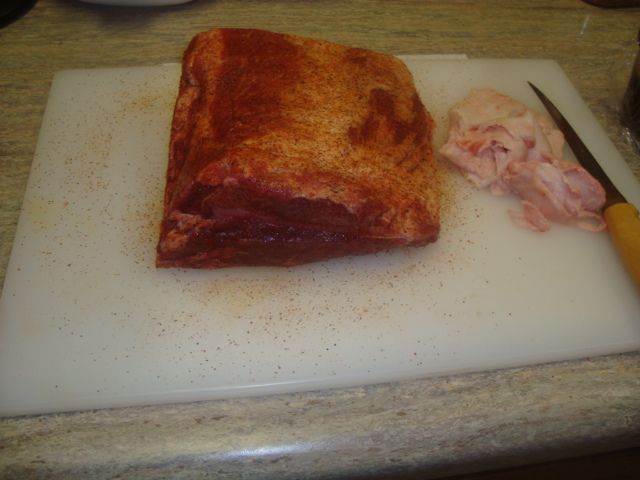 This is a big chunk of real country ribs cut from the loin...it was trimmed of some fat and then I applied a light coat of my favorite rub.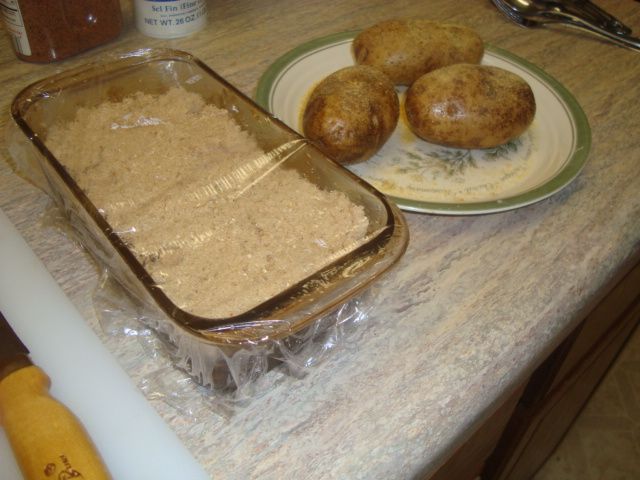 I then prepped my BBQ Pit Beans in a glass bread pan and covered them with brown sugar. The potatoes were covered with some peanut oil and then I sprinkled on some granulated garlic, sea salt, and fresh ground black pepper.

I also dipped and breaded about 2 dozen hot wing pieces for my appetizer.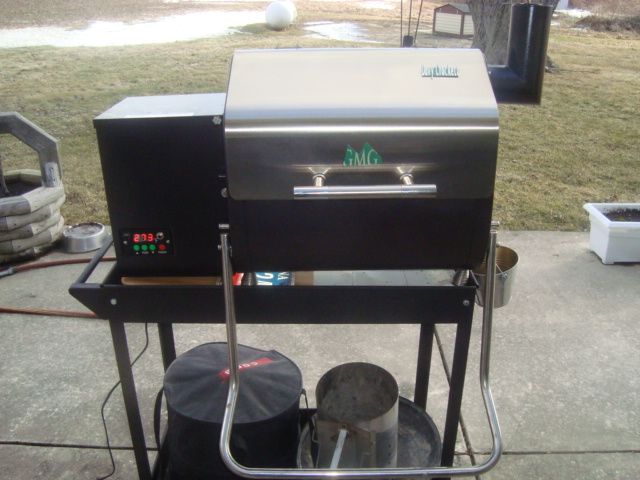 Rolled my little tailgater around to the cooking patio and fired it up. I set the temp at 170 degrees to get more smoke for the first part of the cook. Was a lousy cooking day with the temperature around freezing and winds and gusts to 25 miles per hour.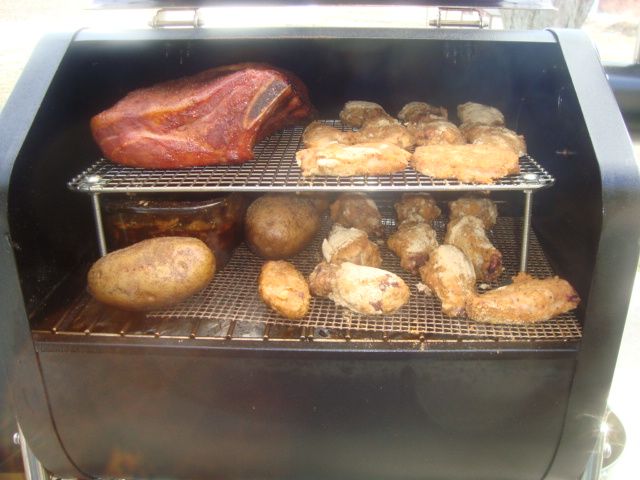 I got it all loaded up and I did have to use my raised grid for this cook. I have the beans under my country ribs so the drippings will add some extra flavor to my beans.

After about 90 minutes, I upped the temperature to 275 degrees to finish this part of the cook.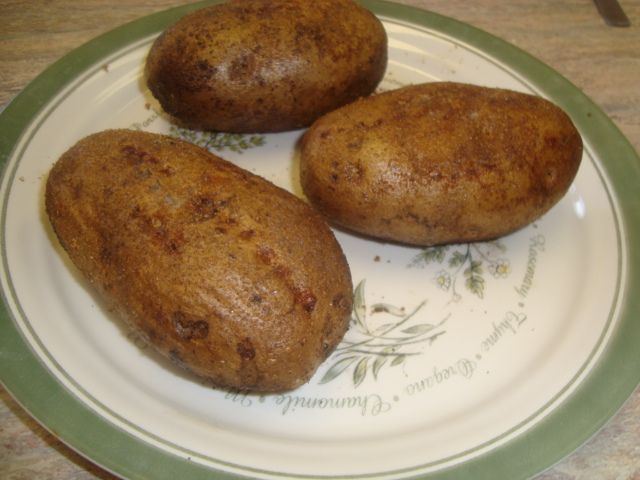 Potatoes came off first.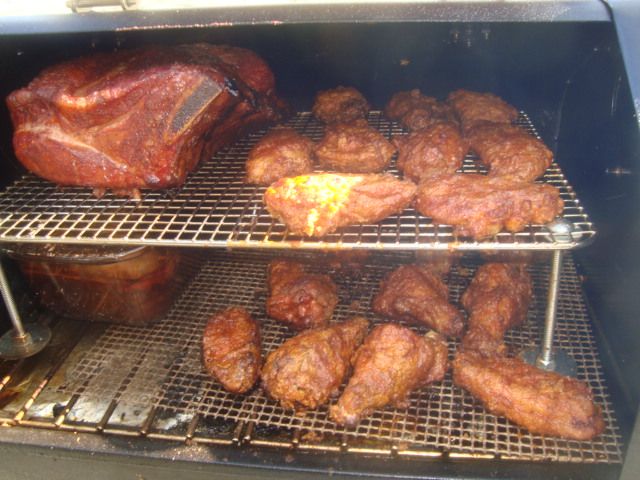 This picture was taken just before the first part of the cook came off of the cooker.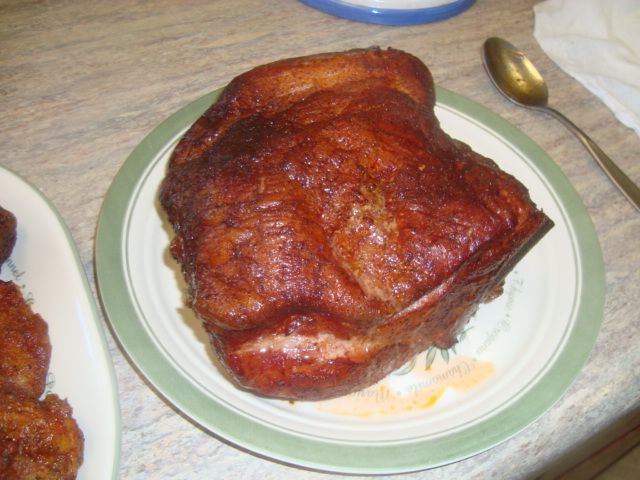 Meat sure smelled good!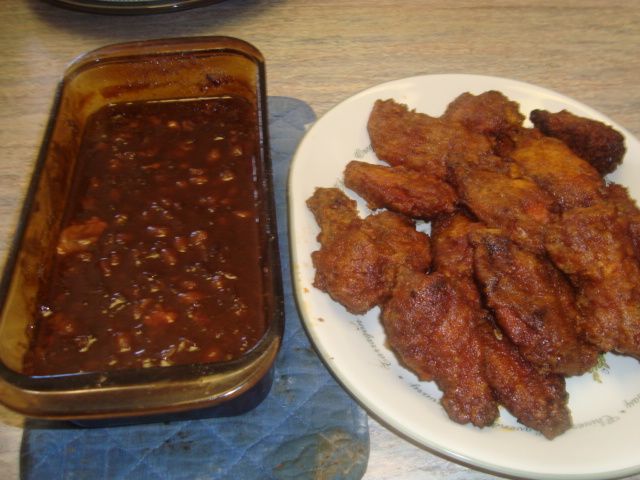 My Pit Beans and hot wings.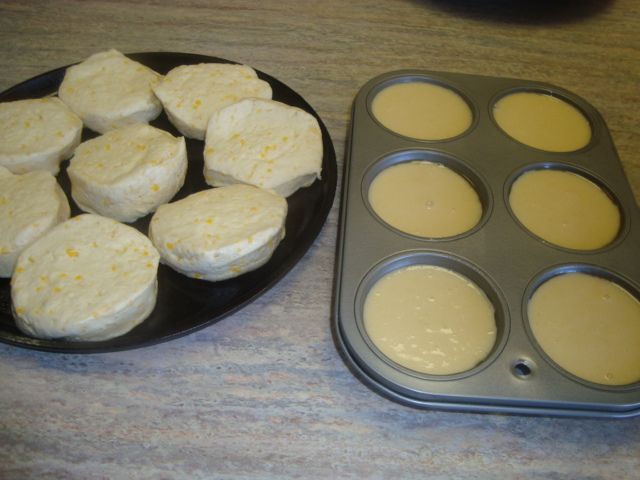 While the first part of the cook was finishing up, I prepped my dinner rolls and dessert. The rolls were placed on a black iron griddle and I then made up my pineapple upside down muffin cakes.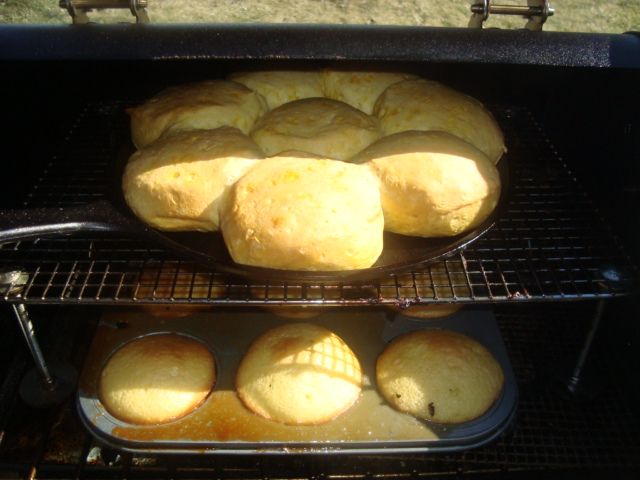 I raised the temperature to 375 degrees and baked my rolls and dessert.
The dessert.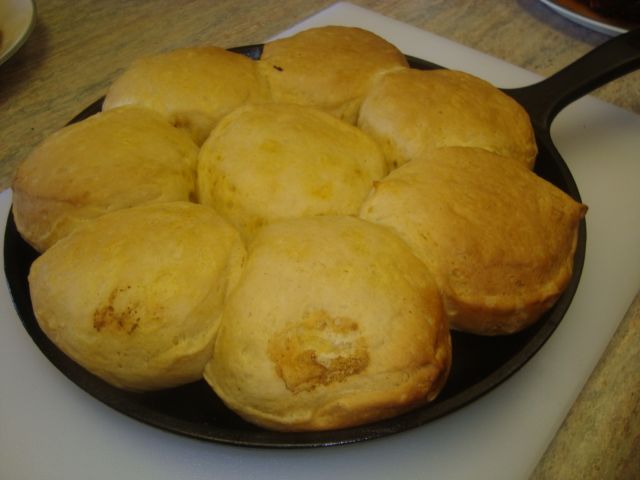 And the rolls.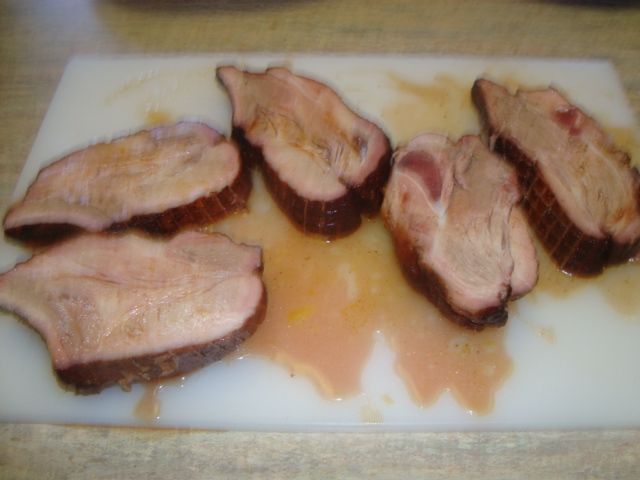 Now there are some real country ribs and cooked to perfection.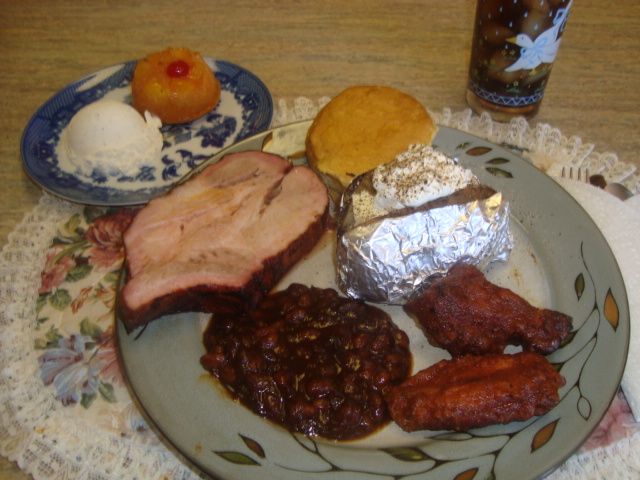 The plated meal...just wasn't any room for a salad.
Another photo.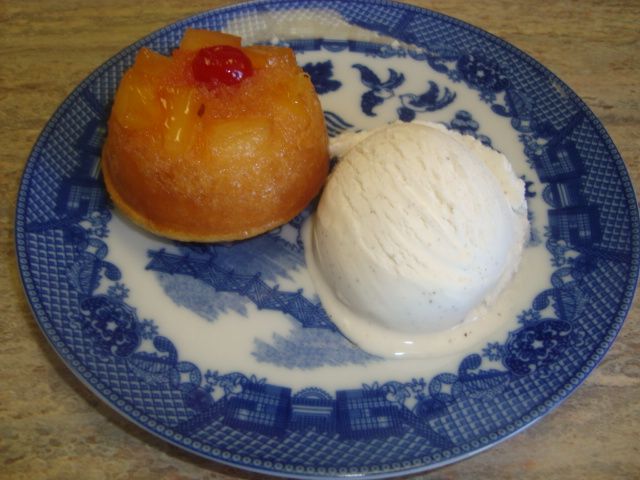 I added a dip of ice cream to my dessert.

That is one fine tailgate meal on one fine little tailgate cooker.