We were about to run out of this great treat so I decided to smoke up new batch before it got too warm outside which makes this smoke a little more difficult.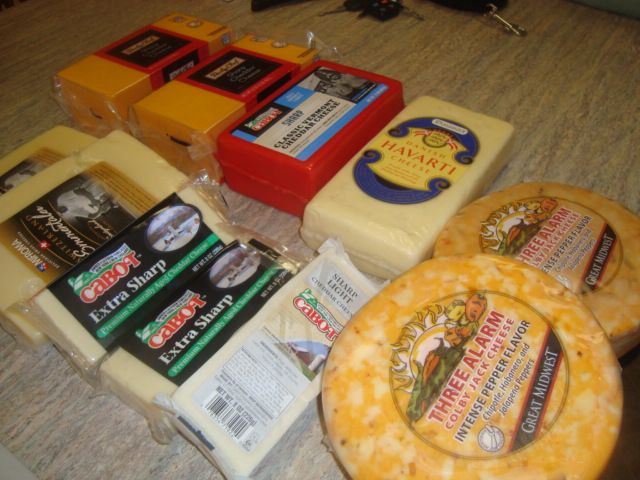 These are some of the cheeses I prepped for this treat.

Swiss 2.4 lbs
Havarti 1.8 lbs
Sharp light Cheddar 2.5 lbs
Extra sharp Cheddar 1.0 lbs
Sharp Cheddar 4.0lbs
3 Alarm Colby Jack 3.4 lbs

The total was just over 15 pounds.
This is what the cheese looked like after I got it all prepped for the cooker. I had 47 pieces which should last us a few more months.

I decided to do this smoke in my all Stainless Hasty-Bake Gourmet cooker although it can be done in about any smoker.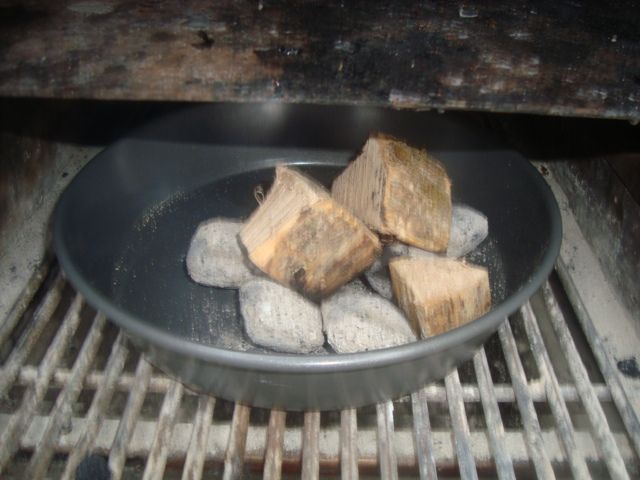 I set my fire up as above with 6 ashed over Stubb's brickettets and then I placed a few chunks of Vermont hickory on top of the coals. This should give me up to 120 minutes of smoke which is more than enough for this cook.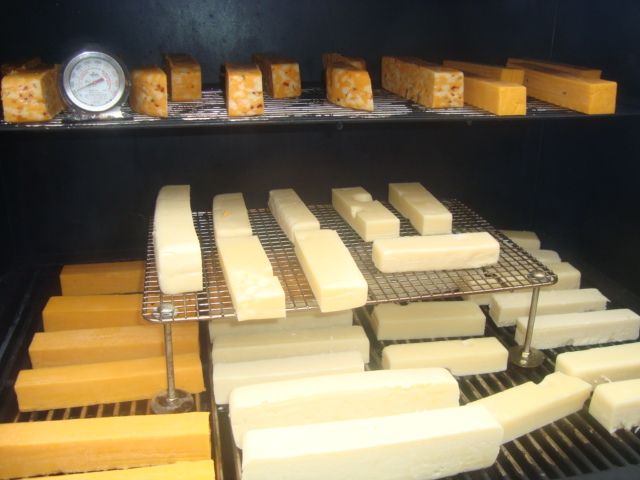 I used three levels of grids in the cooker to get all the cheese on the cooker.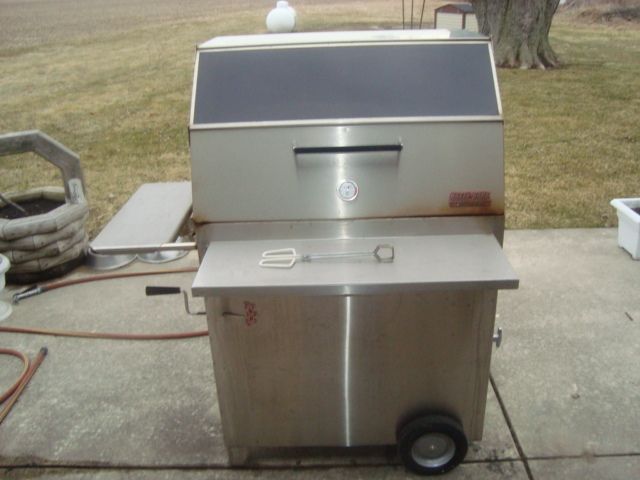 Was a cool morning at about 43 degrees so this worked out fine for this cook. I must keep the cooker under 80 degrees measured at the cooking grids for this treat to work.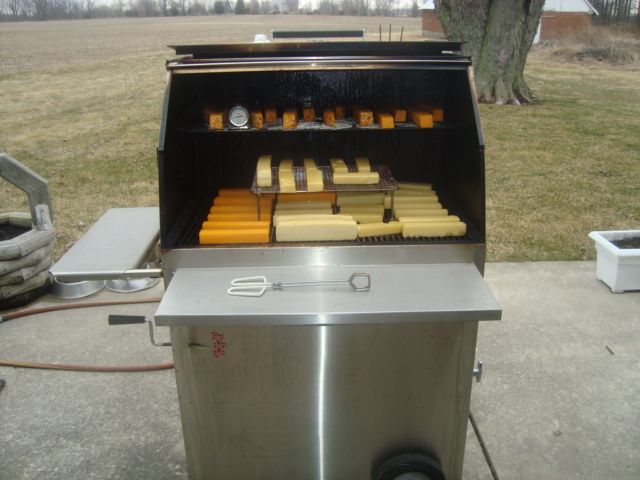 I checked the cheese for smoke at the 60 minute mark and found that it need a little more time. Checked again at 90 minutes and it was perfect. This picture is just before I took the cheese off of the cooker.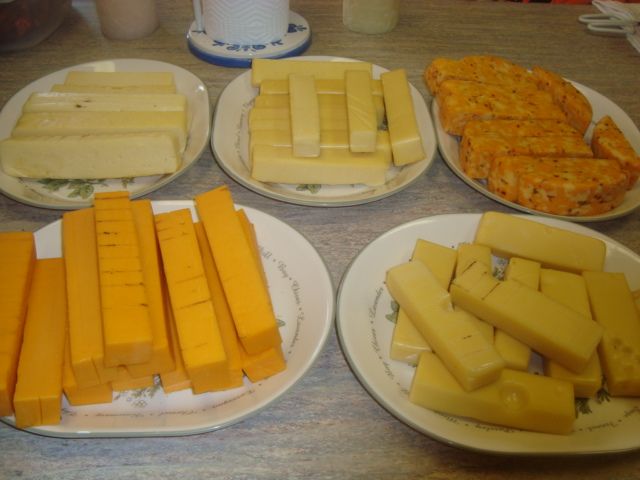 The cheese just off the cooker waiting to be vacuumed packed.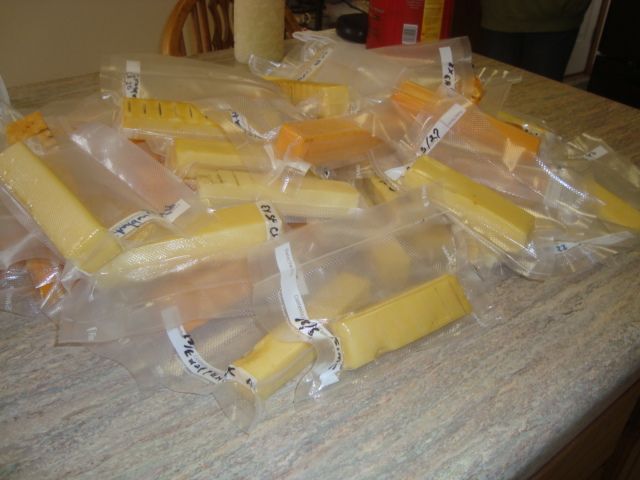 The cheese after I vacuumed packed it. I will let it mellow for about two weeks in the fridge before we start using it. We did keep a couple of the blocks out and will eat them over the weekend. That 3 alarm Colby Jack smoked is "killer".