I saw this recipe at a couple of places on the web and decided to give it a try as it sure sounds good to this old chili-head. I also wanted to work the dogs and this is where I started with this adventure. It would seem that the conditions are about right for mushrooms except for the cooler temps this Spring and I sure was looking forward to a taste of this great treat. Would make for a fine dessert to compliment my Sriracha onion rings if we could find some of these morsels.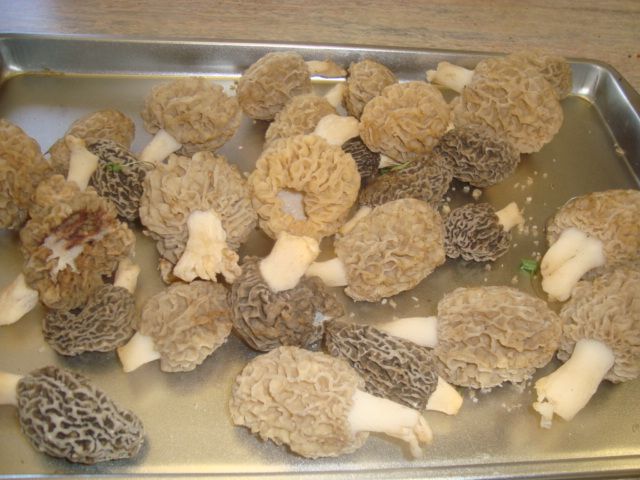 Was a cooler morning and the dogs were ready to go....only took a few minutes in the woods and Herman started barking and I knew he was locked on to a patch of these mushrooms. Anyway, worked the dogs for about 50 more minutes and found enough of the grey and yellow mushrooms for a couple of meals. It is still a little early for this treat in my area and the ground is not quite moist enough for good growth.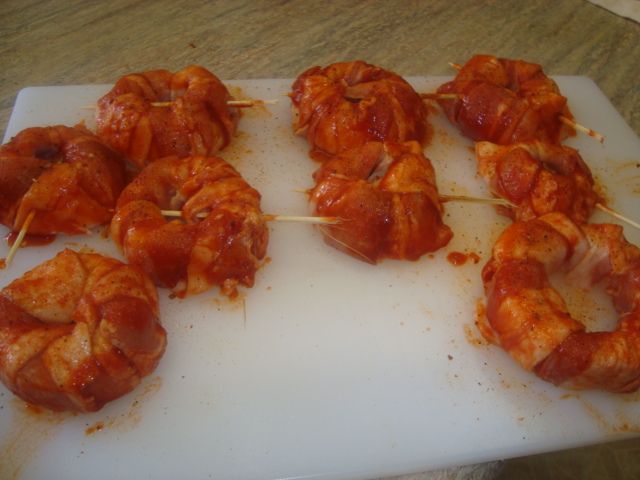 I cut the onions into slices about an inch thick. Next step was to push out the middle sections until I had a nice sized ring remaining. I then brushed on a generous coat of Sriracha Chili Sauce and wrapped each ring with two slices of bacon. I applied another coat of the Sriracha Sauce and then sprinkled on my favorite rub and they were ready for the fire.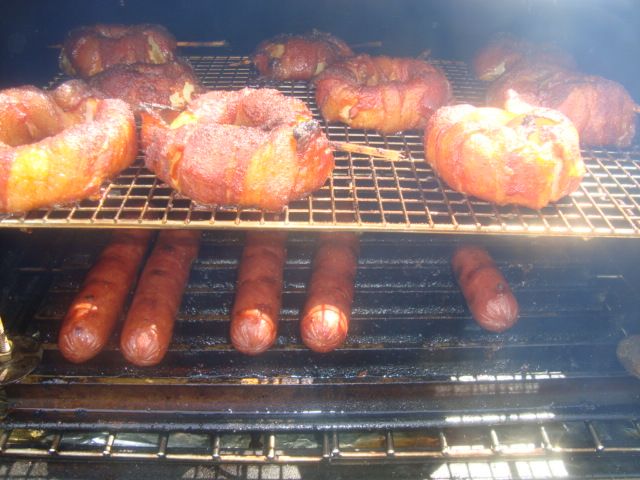 I placed the prepped onion rings on a raised grid in the Davy Crockett pellet grill and set the temp to 285 degrees. I didn't have any meat thawed out so I used some of those big Kroger Smoked Sausage Dogs to go along with this treat.

While this was cooking, I made up my dipping sauce for the rings.

1/2 cup Sriracha Chili Sauce
2 TBL Mayo
1 tsp Lime Juice
Generous amount of fresh cracked black pepper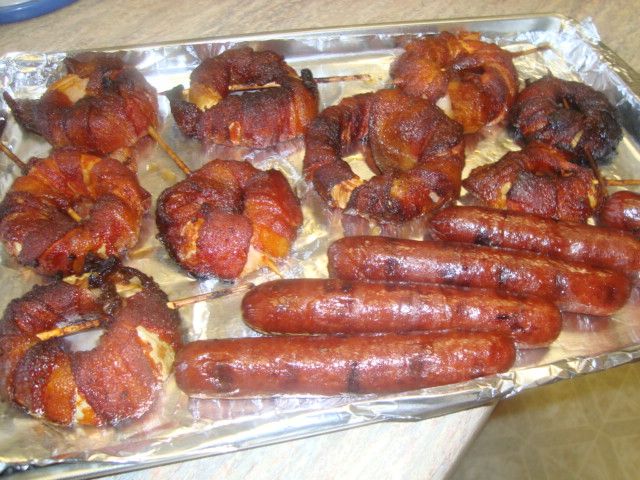 After about 90 minutes, I took the rings and dogs off the cooker and they looked good.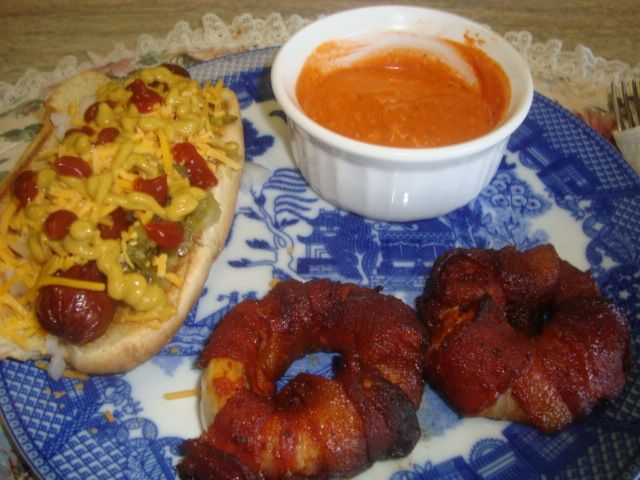 I grilled the bun and added the dog and then topped it off with some chopped onions, sweet pickle relish, shredded cheddar cheese, and a little mustard and catsup and it was ready to eat.

My dog was great but the Sriracha rings weren't very good at all. I didn't like the flavor of this combination although I do love the Sriracha sauce. I didn't like the dipping sauce either. It just didn't work for me and my taste buds!

Would have been a total loss if it wasn't for my dessert.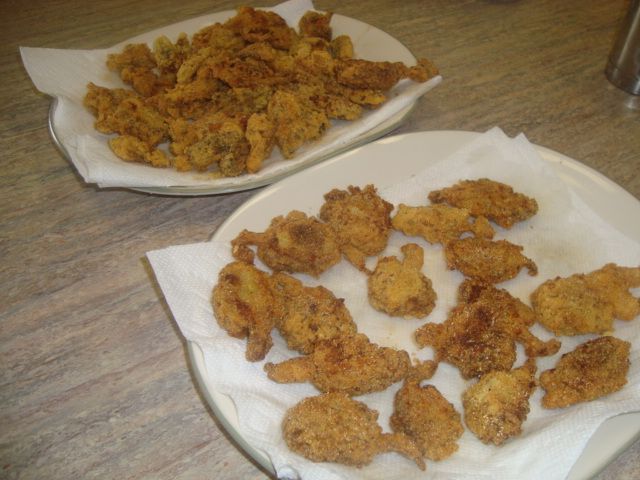 A plate of fresh breaded and fried morel mushrooms as a dessert is a great way to finish any meal.