I did this cook on my GMG Daniel Boone pellet cooker in advance of a large predicted blizzard type of snow and then a record cold event in Central Indiana. We did get her and more....about 15 inches of snow on the ground and then blowing winds with cold overnight temps of 15 and 16 below zero with wind chills of 30 to 50 below zero.
This was the start of our big storm.
The four butts weighed a total of 34.17 pounds. I trimmed off the fat cap and some other surface fat and then injected them with Chris Lilly's pork injection and then applied a generous coat of the Slab's Pork Rub.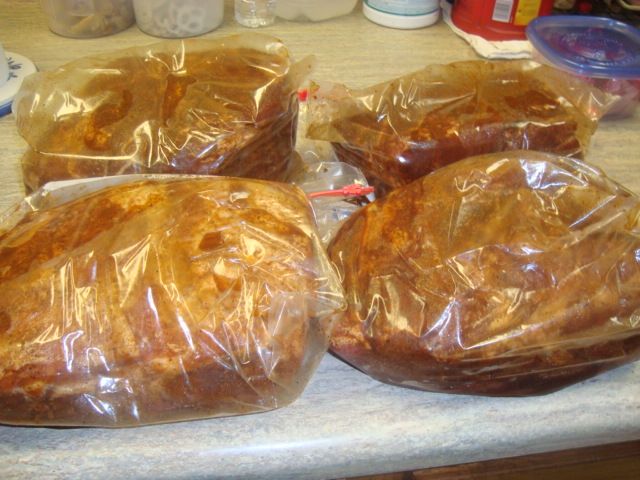 The prepped butts were bagged and placed into the fridge for about 8 hours.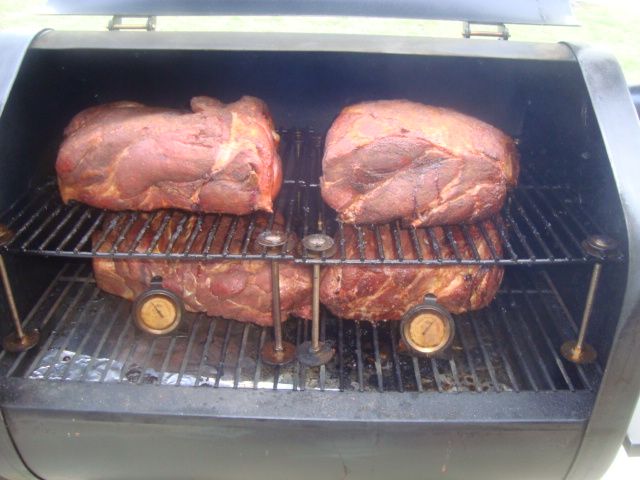 Moved my Daniel Boone around to my cooking patio and fired it up with my blend of Appalachian oak, hickory, maple, and American cherry hardwood pellets. Loaded the butts and smoked them at about 180 degrees for the first hour and then I raised the temp to 275 degrees to finish the cook. When the bark looked right, I wrapped each butt in foil with a half bottle of that wonderful Stubb's Pork Marinade and placed them back on the cooker until they were done.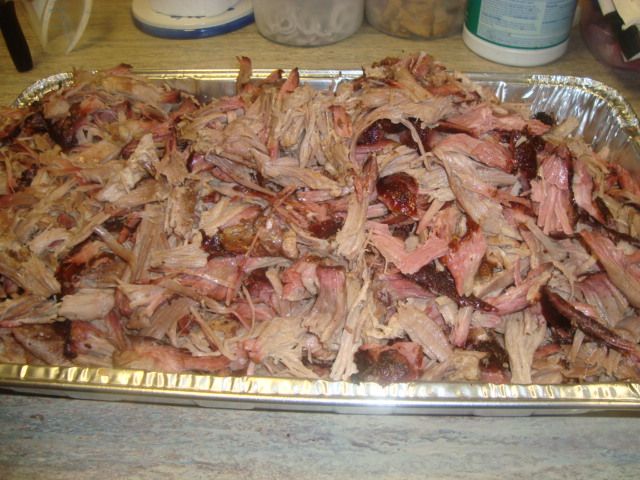 The butts pulled nicely and looked good. I ended up with just under 19-1/2 pounds of finished meat.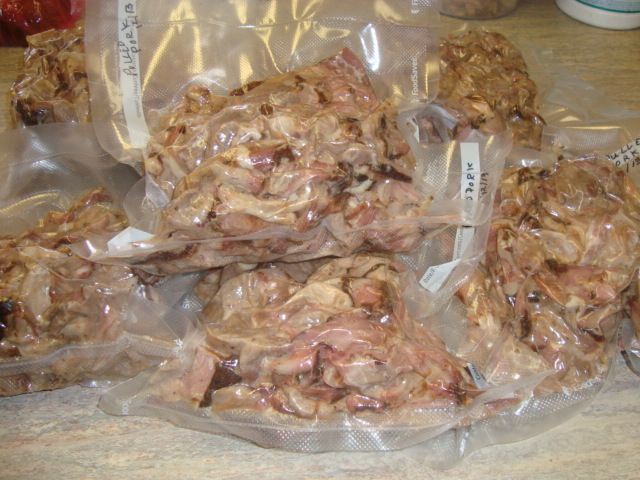 Got it all vacuumed sealed, frozen, and ready to be delivered.
We have a wonderful neighbor farm family with heavy equipment that keeps our drive and front walk all dugout in the Winter and this meat is for them.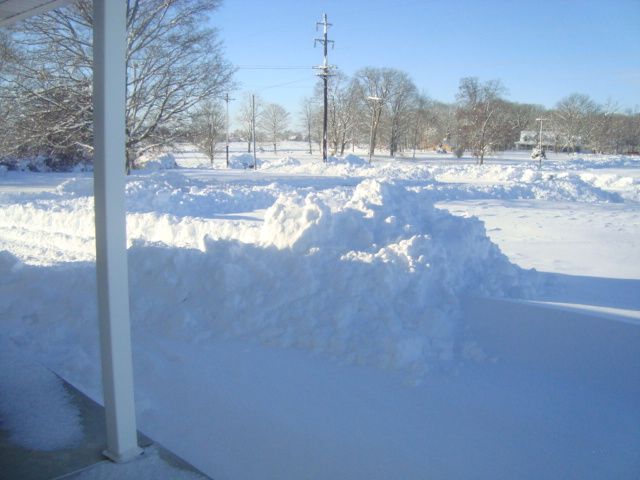 This is what it looked like after we were rescued from the storm.