Another cook on my little Davy Crockett Tailgater pellet grill...trimmed up a beef brisket, gave it a good rub, and then placed it over an open pan of Rick Salmons Pit Beans in the cooker. Those brisket drippings should really help season up my beans.
Set the cooker on smoke for the first couple of hours and then turned it up to 265 degrees to finish the cook.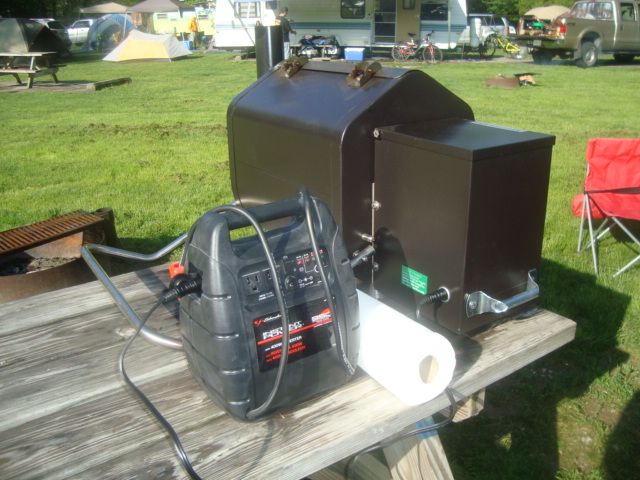 For power, I used a jump starter for this 8 hour cook.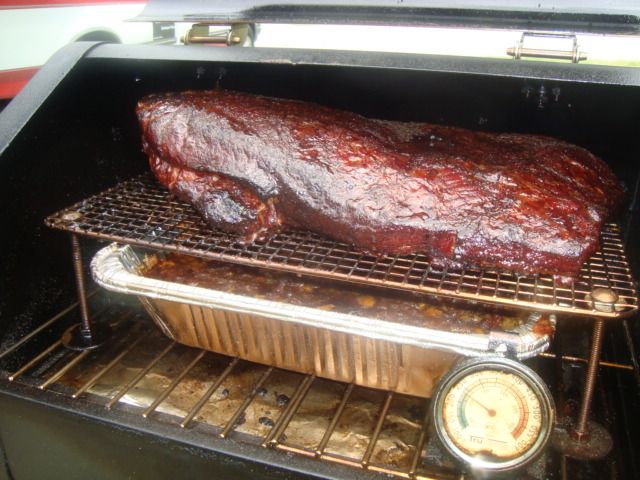 The brisket was looking good just before I put it into the foil along with some other goodies.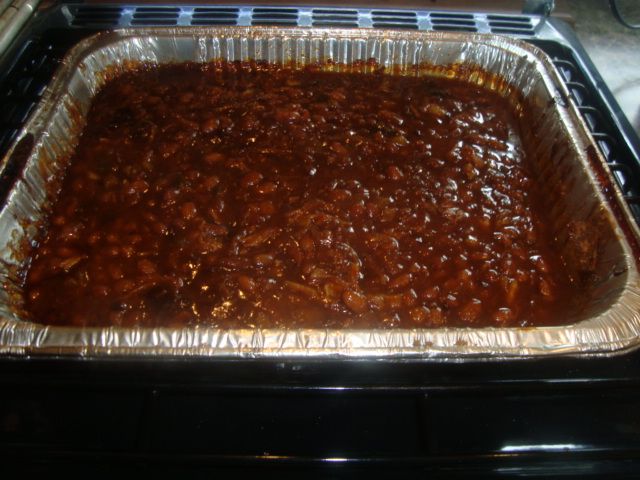 I pulled the beans after about 5-1/2 hours into the cook. Man, what a taste delight!!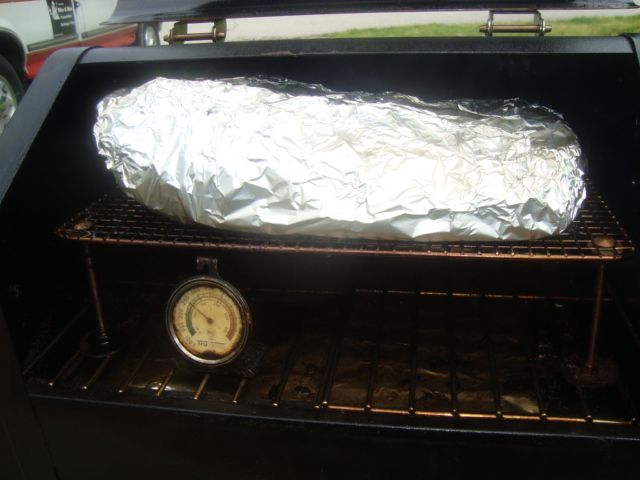 The brisket took about 2 more hours to finish and then I sliced it up for my event.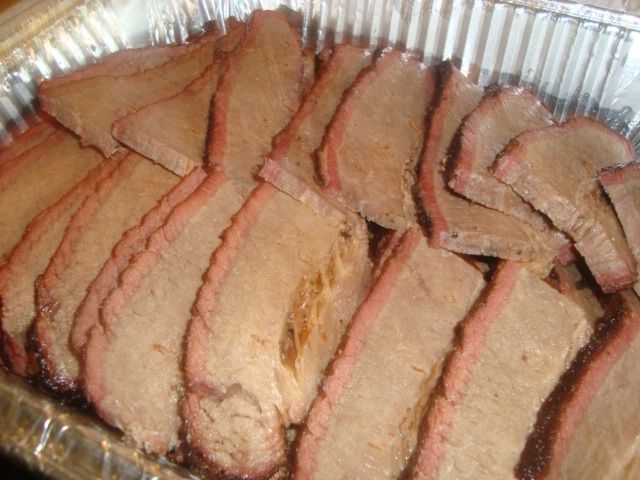 I dribbled a little of the au jus from out of my foil over the meat just before I served it and it did come out very good.

I sure am enjoying this fine little pellet cooker and it is just a joy to use.