As an owner of several different pellet grills and a long time user of this method of cooking and baking, I feel qualified to answer why I selected my new Green Mountain Daniel Boone pellet grill over the competition. As a user, I wanted features to suit my style of cooking. I am sure some of my wants and needs may be different than others and I would suggest that they would select a cooker to their style of cooking and needs.

Headspace or height of the cooking chamber...

Along with the standard features of the taller headspace in the cooker that gives you room for beer butt chickens and turkeys, you also have room for raised grid baking which works well in most cookers, additional space for rib racks, and room for a rotisserie setup.

The cooker has a full 13-1/2 of headspace which did allow me to fabricate an inexpensive 2 piece second raised cooking grid which doubled the cooking space inside the cooker. I have a total of 864 sq. in. of cooking space with this additional grid.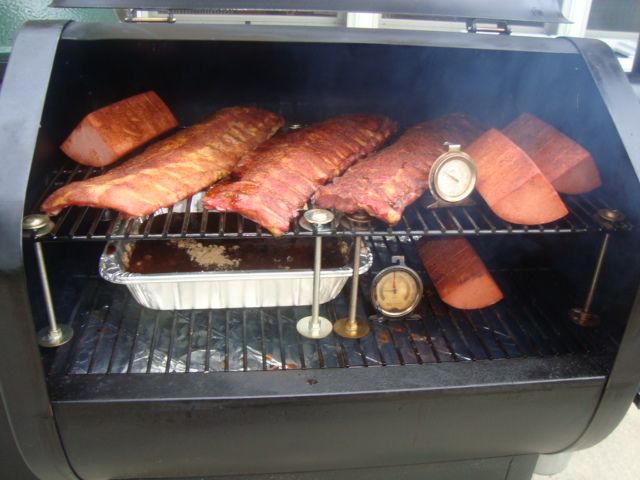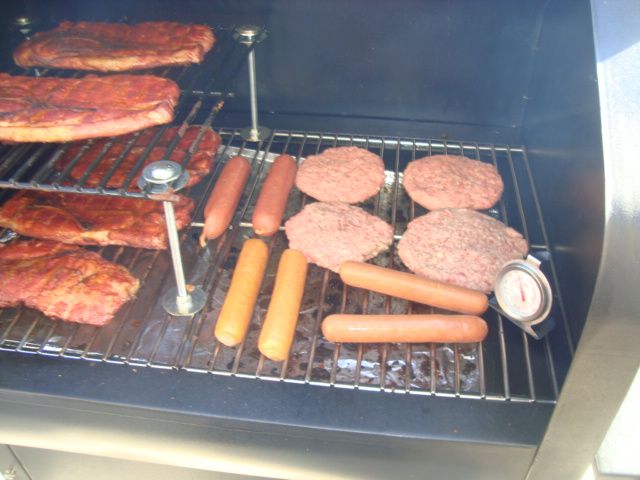 I can use the full raised 2nd grid or just one side as you see in the pictures. Really adds flexibility to my grill.
Rotisserie Setup
I love rotisserie setups and put them on most of my backyard cookers. The large headspace in the Green Mountain makes adapting this feature to this cooker a fairly easy modification.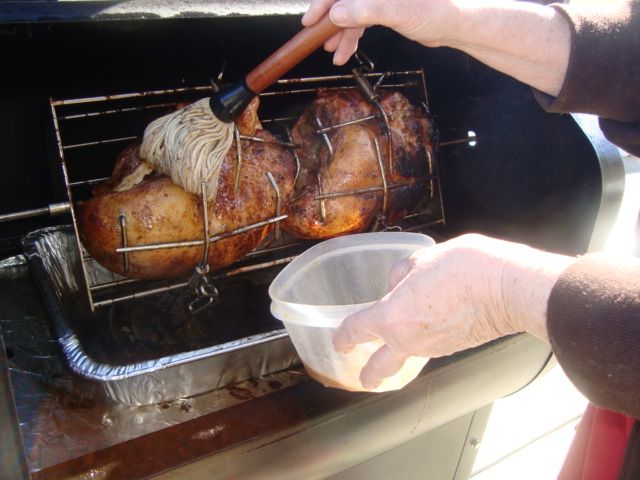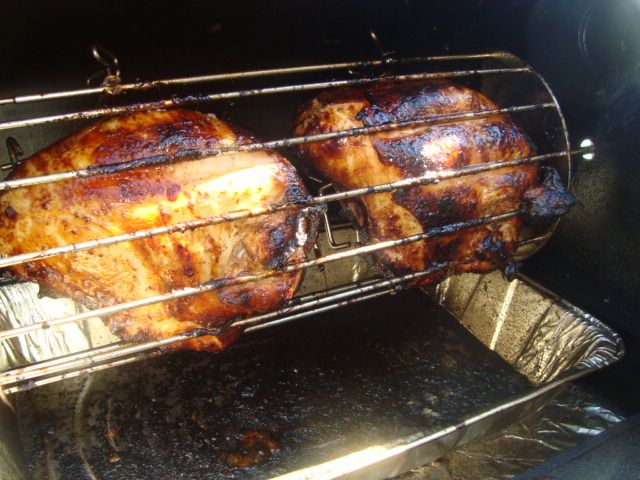 These are two whole chickens and two turkey breasts but I do have enough room to do two whole turkeys at a time.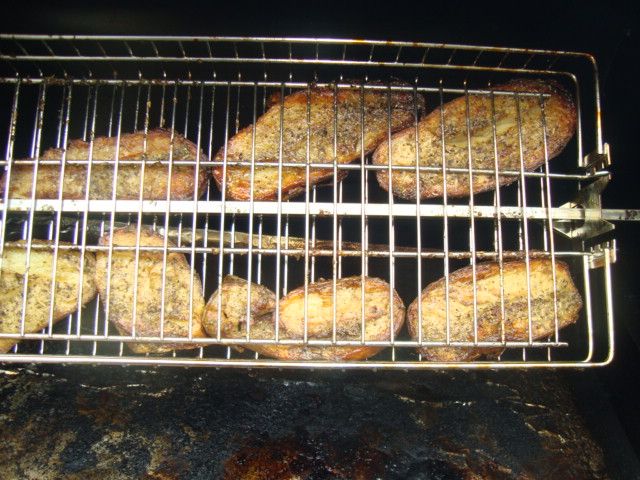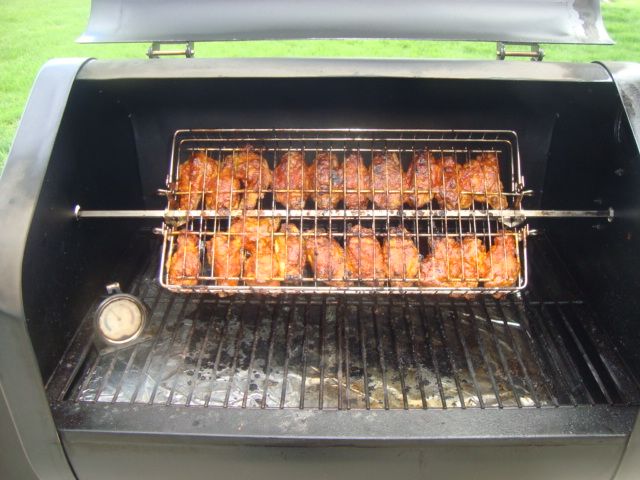 These are slab potatoes and hot chicken wings in another rotisserie setup that does require quite a bit of head space.

High Heat Grilling Insert

I was able to add a high heat grilling insert to this fine grill which was important to me as I like steaks cooked at the tip of a wood or charcoal flame at high temps.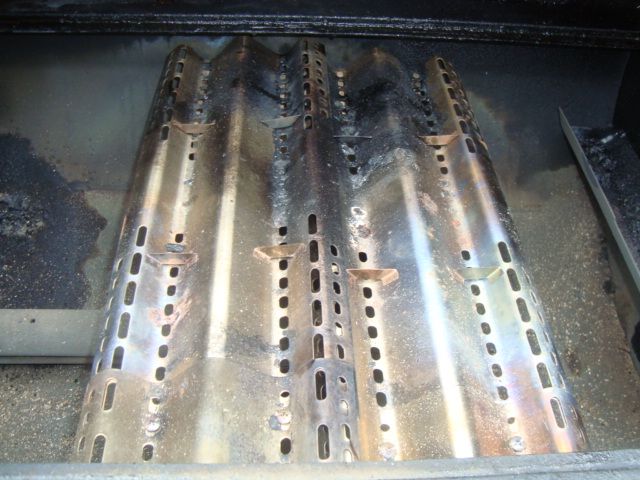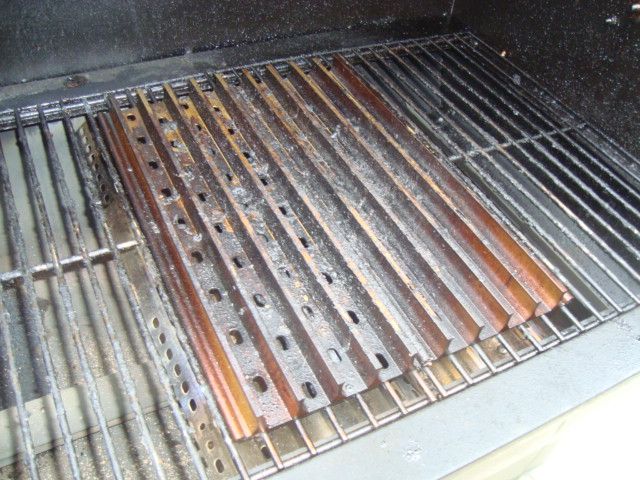 Then, with the addition of Grill Grates, I have one fine high temp grilling setup.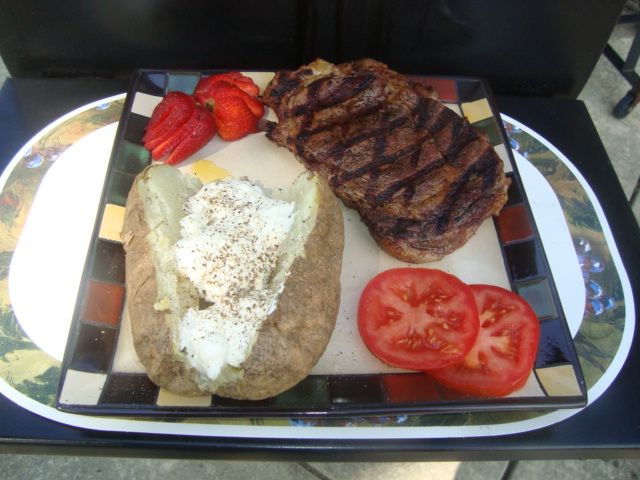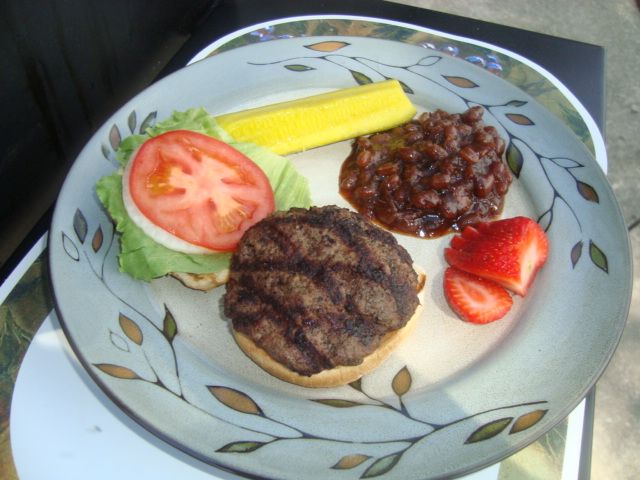 Steaks and burgers sure look good coming off the cooker with this modification.

Raised Grid Baking
The increased headroom in this cooker allows me to add my ceramic plate setter and my hearth stone for my baking. This raised hearth works great with equal temperatures and great air-flow around the hearth which makes for great baking.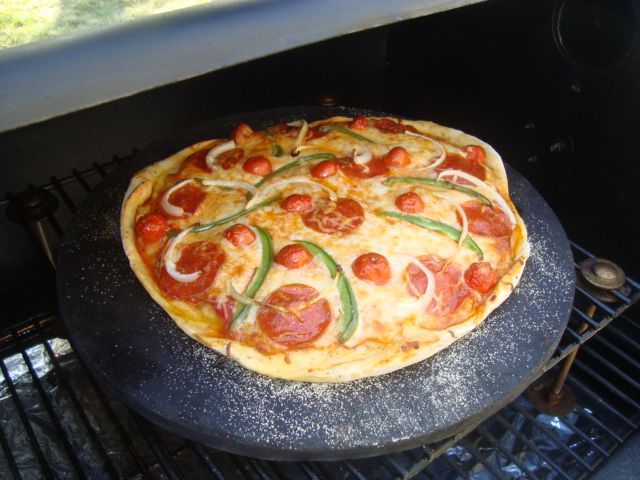 Standard pizzas along with most breads come out great with this simple setup.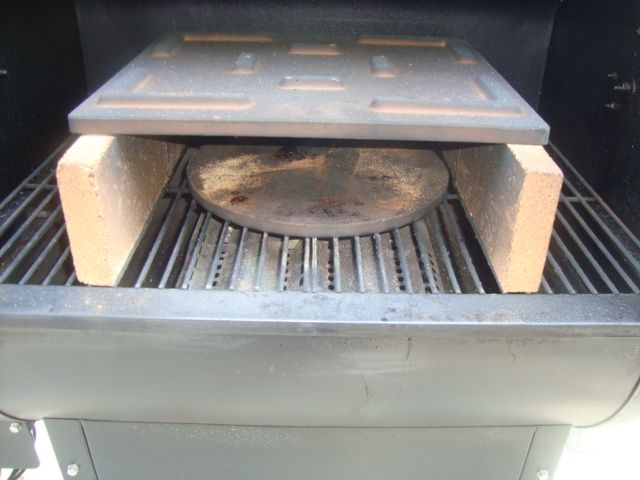 With this very high temp baking setup, I can obtain baking temps above 700 degrees which works great for Pizza Margherita and other high temp bakes.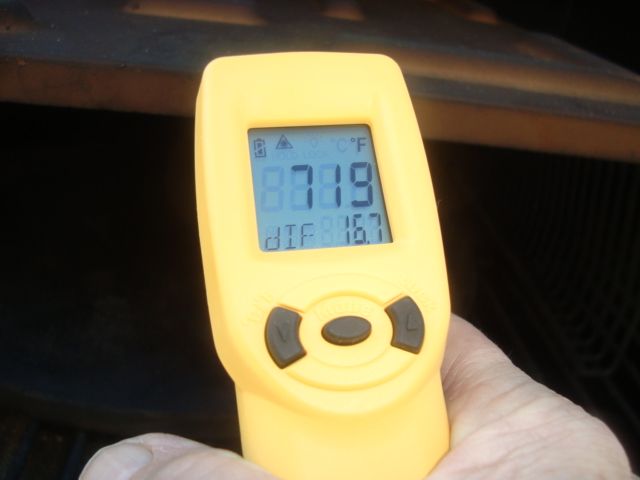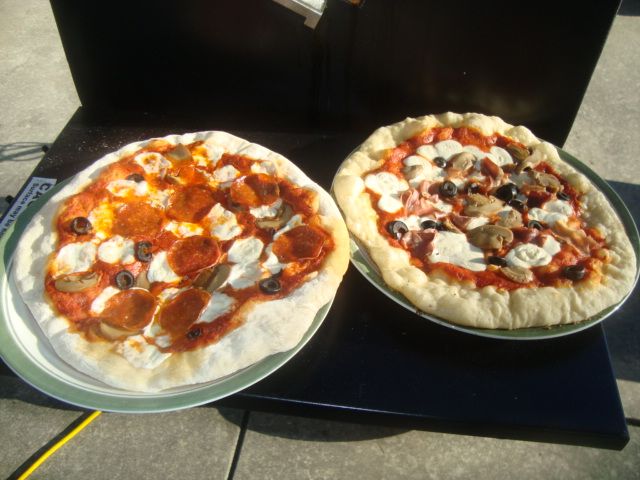 Our breads and pizza are wonderful coming off of this cooker.
Temperature Range of this Grill

We do quite a bit of cold smoking and the lower range of 150 degrees works well with items like jerky, sausage, fish, and other products. Most pellet cookers will not go this low so that is a feature we like.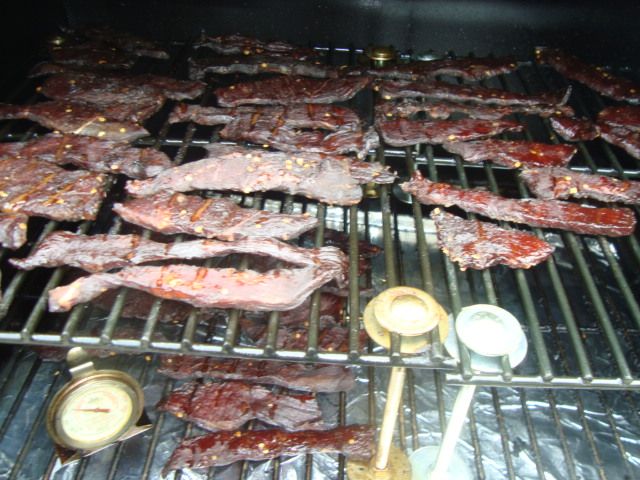 Jerky comes out great on the cooker.

Controller

What is not to like about a controller with an integrated meat probe, a remote option if you want it, has a turbo mode for colder Winter climates, and in most temperature ranges will operate with less than 10 degree temperature swings with your cooking.

Other great Features

Will operate on my less expensive modified sine wave inverter in no power situations.

Fairly inexpensive thermal jacket for cold weather cooking.

Local dealers and a company with a wonderful track record of solving any problems that might occur with the use of the cooker.

A few times during the cooking season, the company will offer up deals that can save you as much $100 dollars off the purchase price. Many dealers will also sweeten a deal on the cooker as well.

"Bang for the Buck"

For my needs, and after comparing several cookers in this price range, I felt that the price paid along with all the great features and the easy adaptability to some of the modifications I wanted just gave me more bang for the buck.