My good neighbor showed up a few days ago with some Spring treats fresh out of the woods.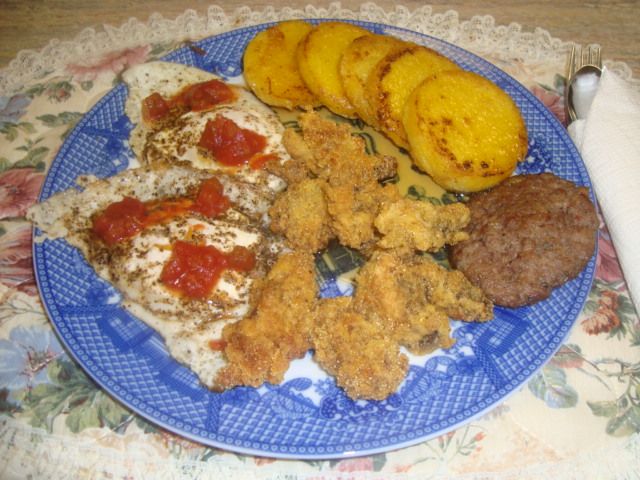 This is the way we like to eat these wonderful treats down on the farm.
The mushrooms are cleaned, sliced, and placed in a salt water filled bowl and then go into the fridge overnight. Next morning, we rinse them off and pat them dry with paper towels. They are dipped in an egg wash and then rolled in a mix of corn meal, flour, and spices. The next step is to fry them in butter until done.
I slice the corn meal mush into 1/2 to 3/4" slices and then add some salt and pepper. I fry these slices in bacon fat until slightly crispy on the outside. I then pour on some real Ohio made maple syrup over the top of the slices.
I like my eggs cooked over easy and then I compliment them with some hot salsa.
The patty is just some simple breakfast sausage.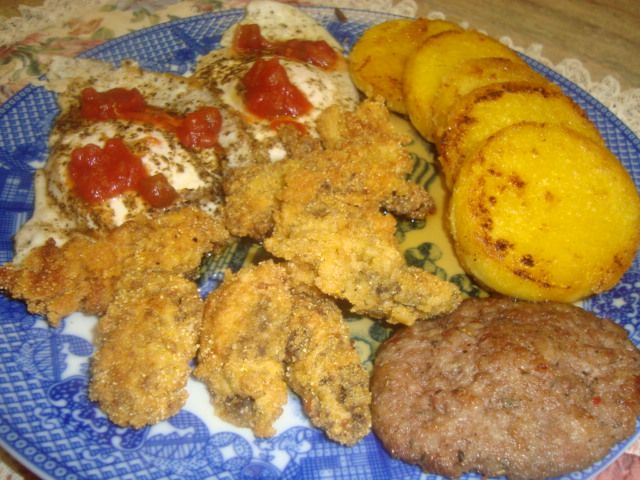 Now that's some good stuff!!
My kids gave me some new Black Iron cooking gear for my birthday so I plan to do some camp style Dutch oven cooking in the next few months.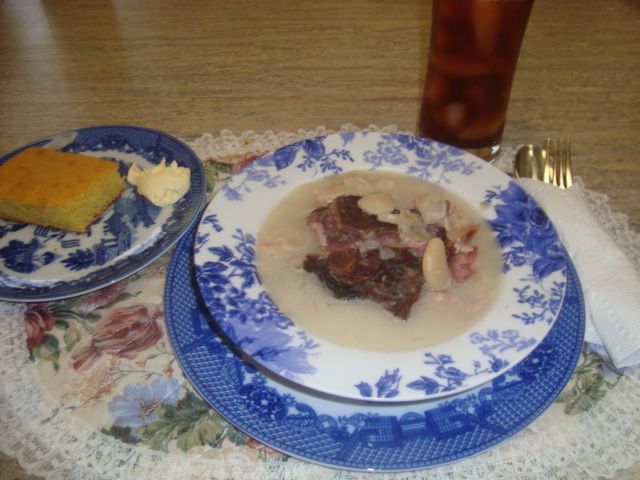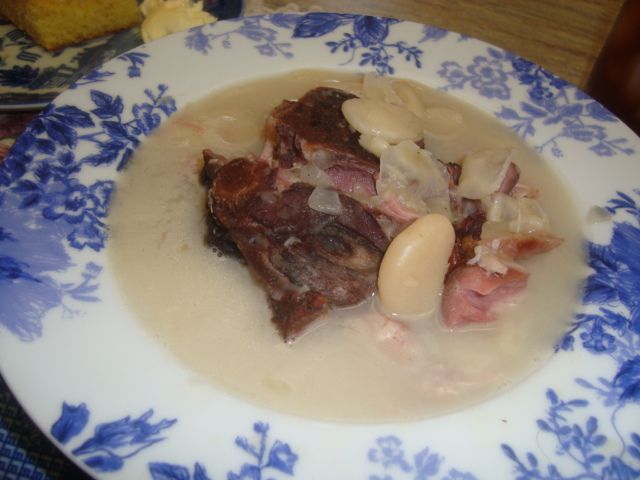 An example of one of my cooks...smoked pork ham shanks in a pot of those big lima beans as prepared in a camp style Dutch oven along with some cornbread baked in a black iron skillet...more coming
I also purchased a Blackstone Pizza Oven and will be using it in the next few months