This St. Louis spare rib cook was done to help determine the capacity and method of cooking in my little tailgate cooker.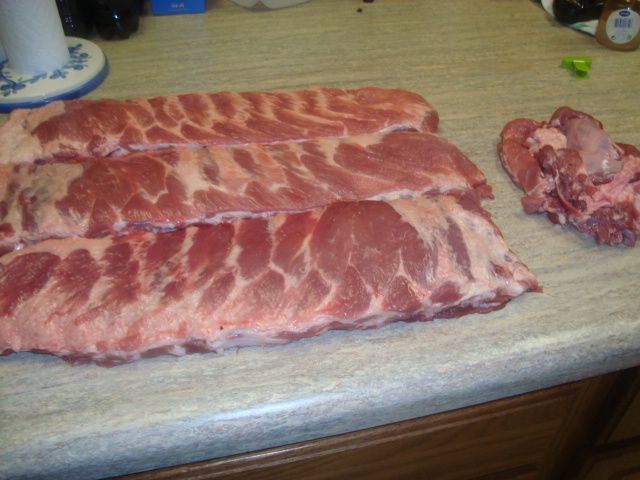 I started with 3 slabs of St. Louis cut spare ribs that still needed some clean up and trim work before placing on the grill.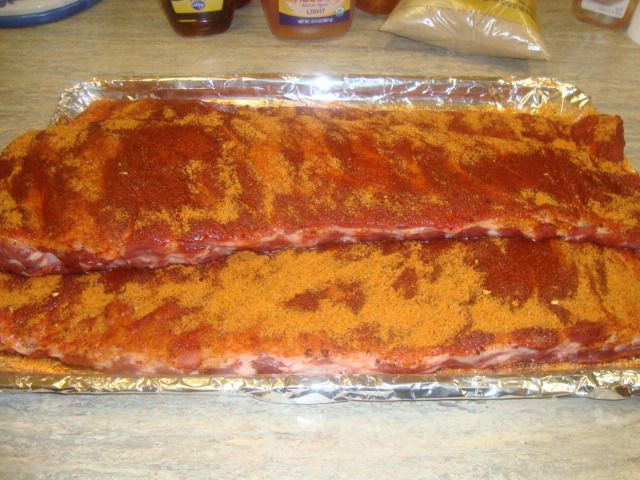 After the trim job, I gave them a generous coat of my favorite rib rub and then let them come to the sweat stage before placing them on the cooker.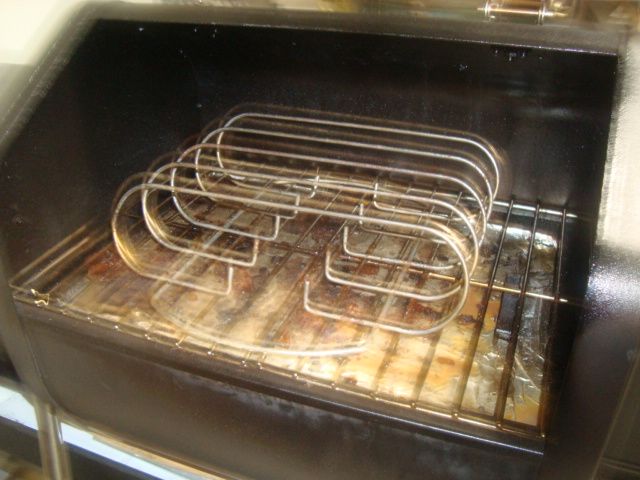 I rolled the Davy Crockett tailgater around to my cooking patio and added my Weber rib rack to the cooker and then brought it up to my smoking temp of about 160 degrees.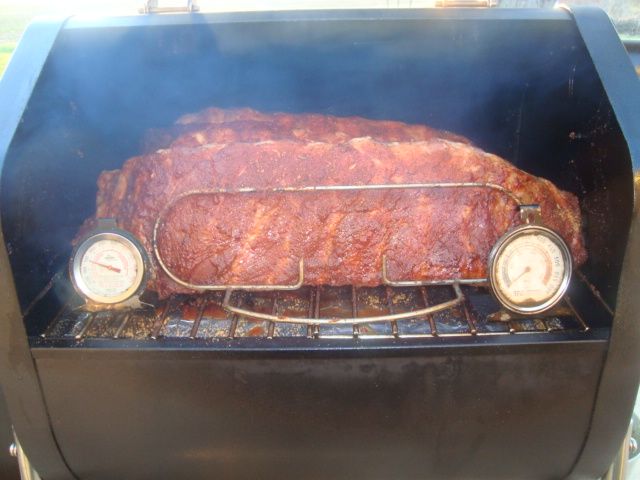 I added the 3 whole slabs of spare ribs and smoked them pretty heavy for the first hour. After the first hour, I raised the temp up to 270 degrees for the balance of the cook. I cooked the spares for an additional 3 hours which was a total of 4 hours and never moved or touched them. I then wrapped the ribs in foil.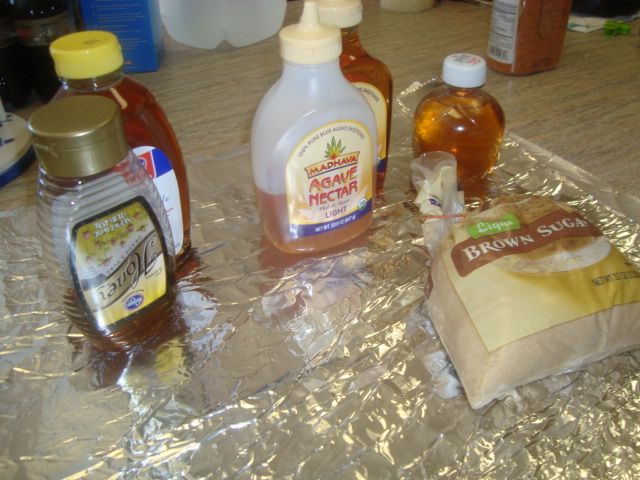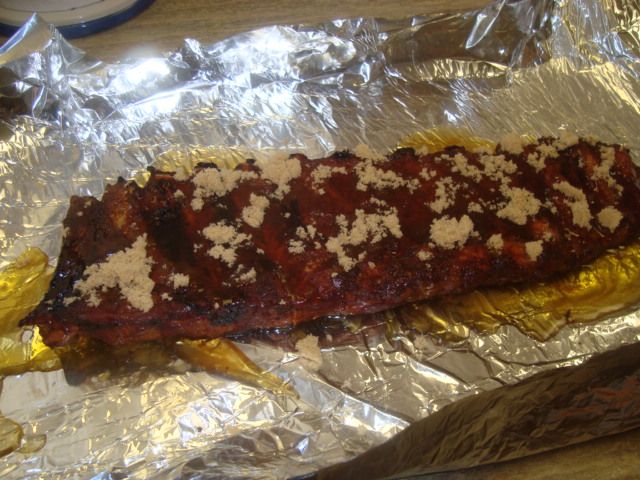 I used some apple juice, Agave syrup, honey, and brown sugar inside my foil packets.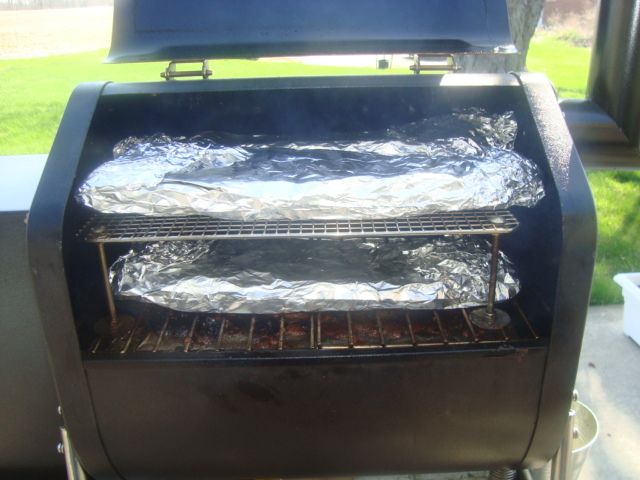 The foiled spare ribs went back into the cooker and they were cooked an additional 75 minutes.

While the ribs were finishing up in the foil, I made up my favorite ribs sauce consisting of three of the Blues Hog products along with some real maple syrup and honey.

I then unwrapped the ribs and applied a heavy coat of my sauce and placed them back into the cooker for my glaze.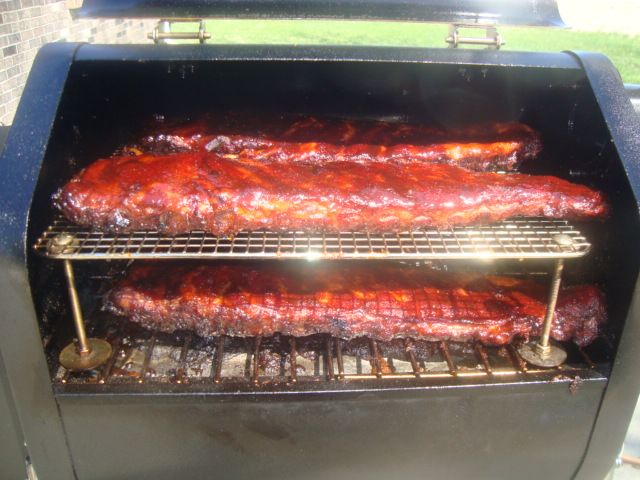 At this point, I took the rib rack out of the cooker and added my raised grid for the glaze to these 3 slabs but if I had cooked the full 5 slabs, I would have had to used the rib rack for the glaze.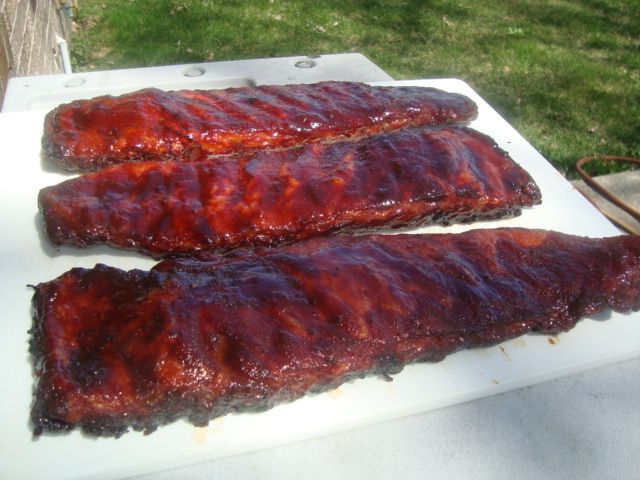 I let the ribs glaze for about 25 minutes and then removed them from the cooker. Really looked great and had a wonderful color. The total cooking time was a little under 5-1/2 hours.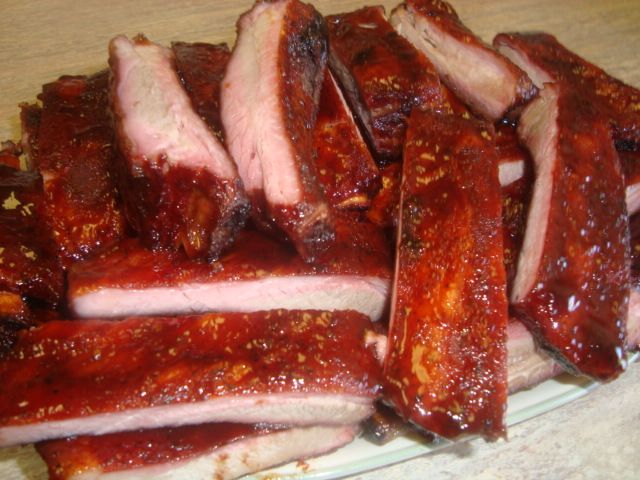 Cut the 3 slabs into individual pieces and then plated them for serving.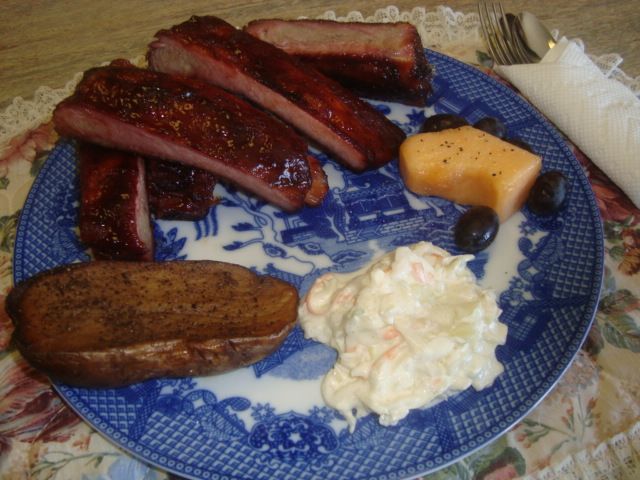 Sure made for a nice meal.

Very happy with the cook as I feel the possibility of cooking 5 slabs of St. Louis cut spare ribs ribs in this little Davy Crockett tailgate cooker will work well for me in the future.