There are many treats that can be made with the Pillsbury refrigerated pop-open dough tubes and this is just one of them. These biscuits are great to take along for camping as they can be turned into hundreds of different treats. We just place them in a zip-lock bag and throw them into the cooler.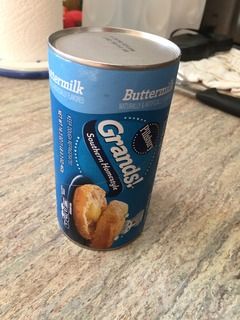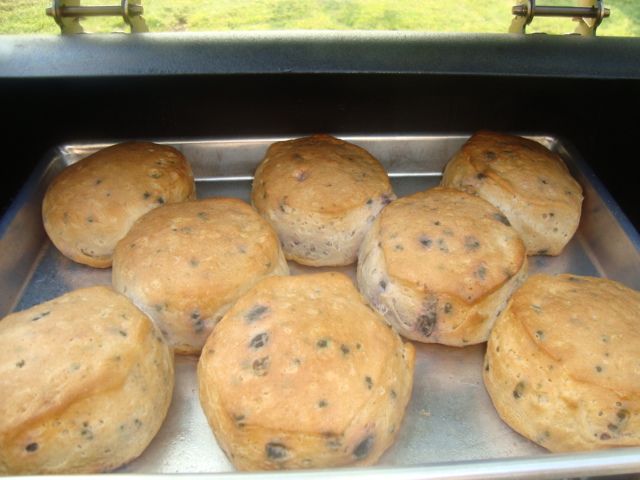 And you can always use them for your diner rolls or biscuits as they can be baked in about any type of grill, smoker, or cooker. I think the ones on the picture are the blueberry rolls.
Ok, for the turnovers. Jan had some cooked apples made up and along with our frozen berries that we purchase by the pound and eat quite often for dessert, we had a couple of fillings for our turnovers.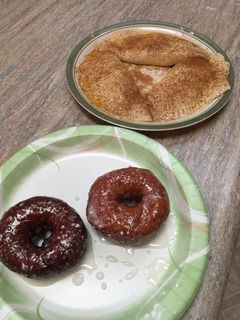 For each turnover, I use two of the biscuits together and just roll them out and put the filling on one side of the dough but not too close to the edge, and then I brush on a little water on the outside edge, and roll them over and using a fork, I press the edges together to get a good seal for my treats.
I had a couple of extra biscuits so Jan made a couple of doughnuts out of them.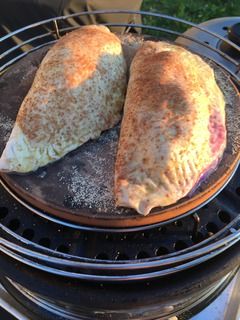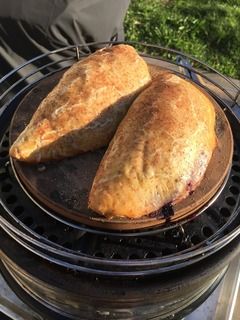 Done on the grill. Took about 20 minutes.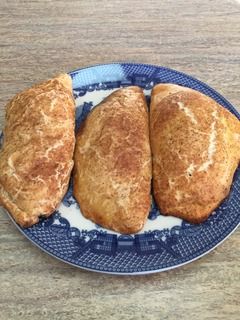 Didn't have enough room to do all three at one time so I did two rounds on the Cobb.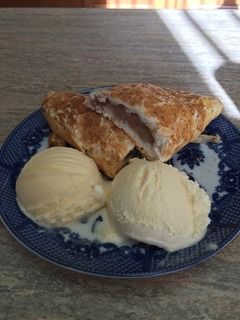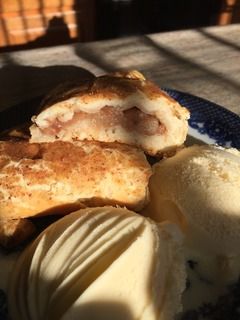 Add a couple dips of ice cream and you have a great dessert and very EZ to make.