I use the Rib-O-Lator in both my Weber Performer and my Green Mountain Daniel Boone grill but had not tried to set it up in my Hasty-Bake until yesterday. I did have to make a few adjustments to get it to work like I wanted and here is my first cook.
I decided to cook a couple of slabs of pork loin back ribs, three pork steaks cut about 1/2" thick, and a big pork chop that I had left in the freezer.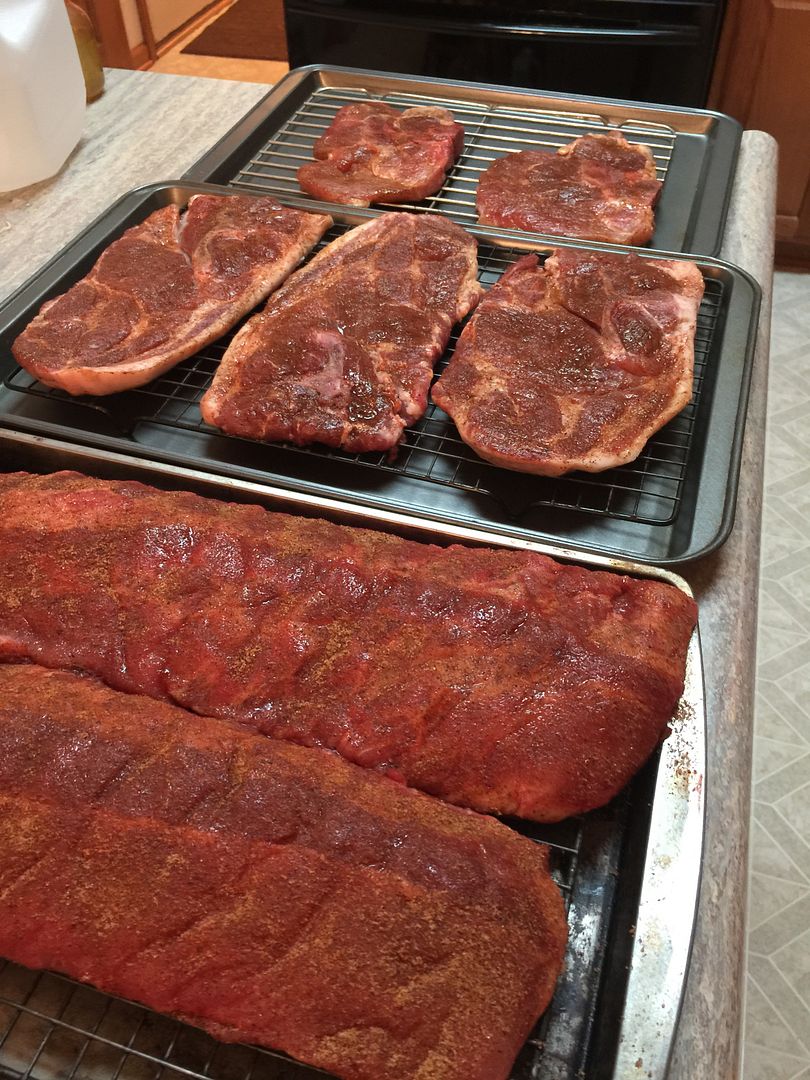 I trimmed the meat, and then added my rub, and when it got to the sweat stage, I put it on the Rib-O-Lator which was spinning on my all Stainless Steel Model 257 Gourmet Hasty-Bake cooker.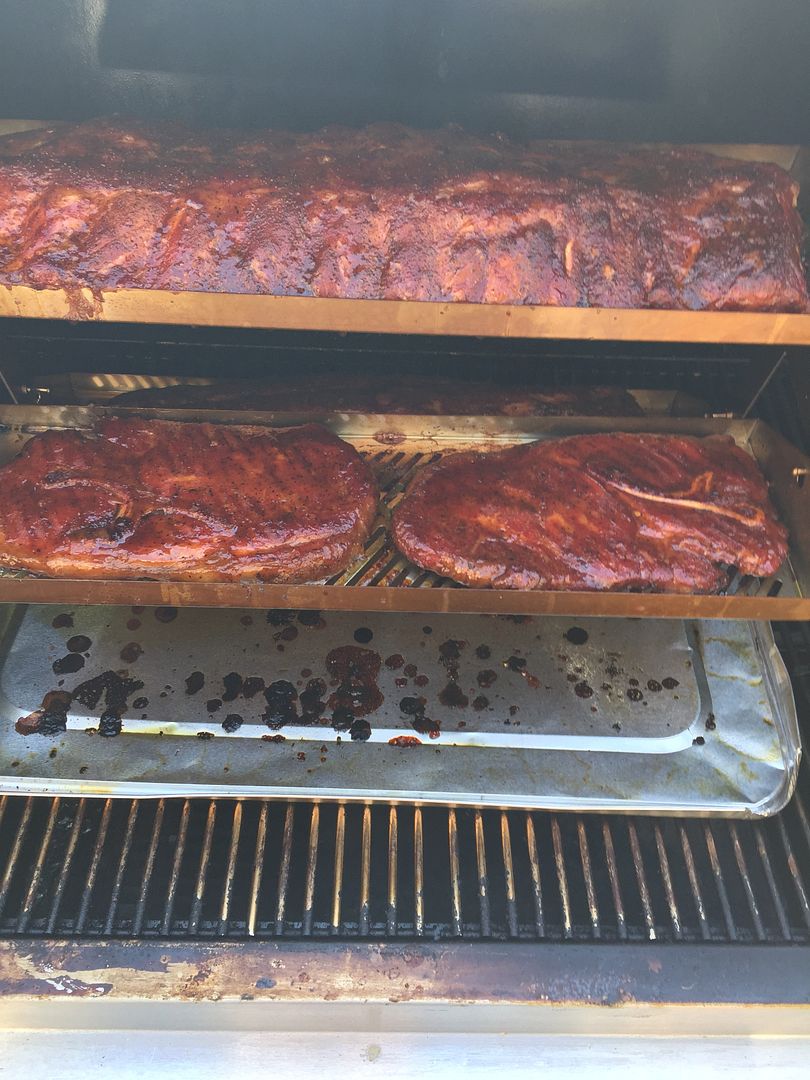 I had figured that I would need about four hours in the cooker so I had loaded up enough fuel for that length of time and added a couple chunks of hickory for smoke. Everything looked good at the start of my first cook.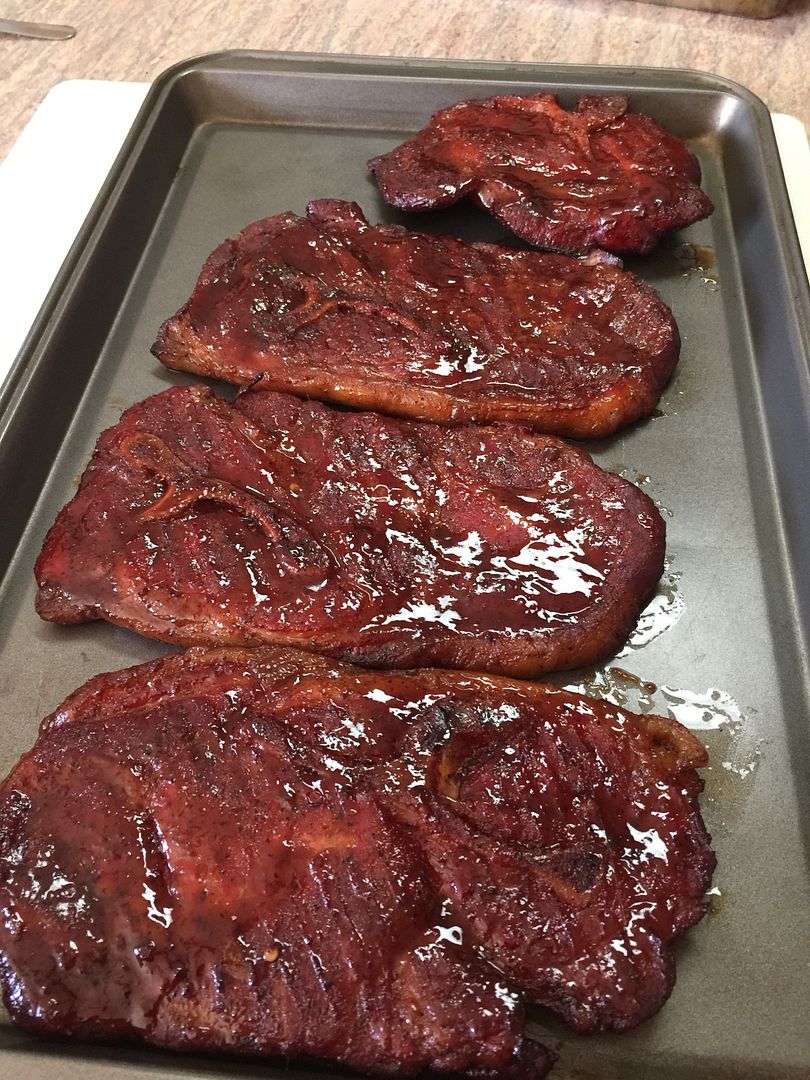 About 90 minutes into the cook, my pork steak and pork chop was nearing my finish temperature so I applied my glaze and let it cook an additional 15 minute and pulled them off of the cooker.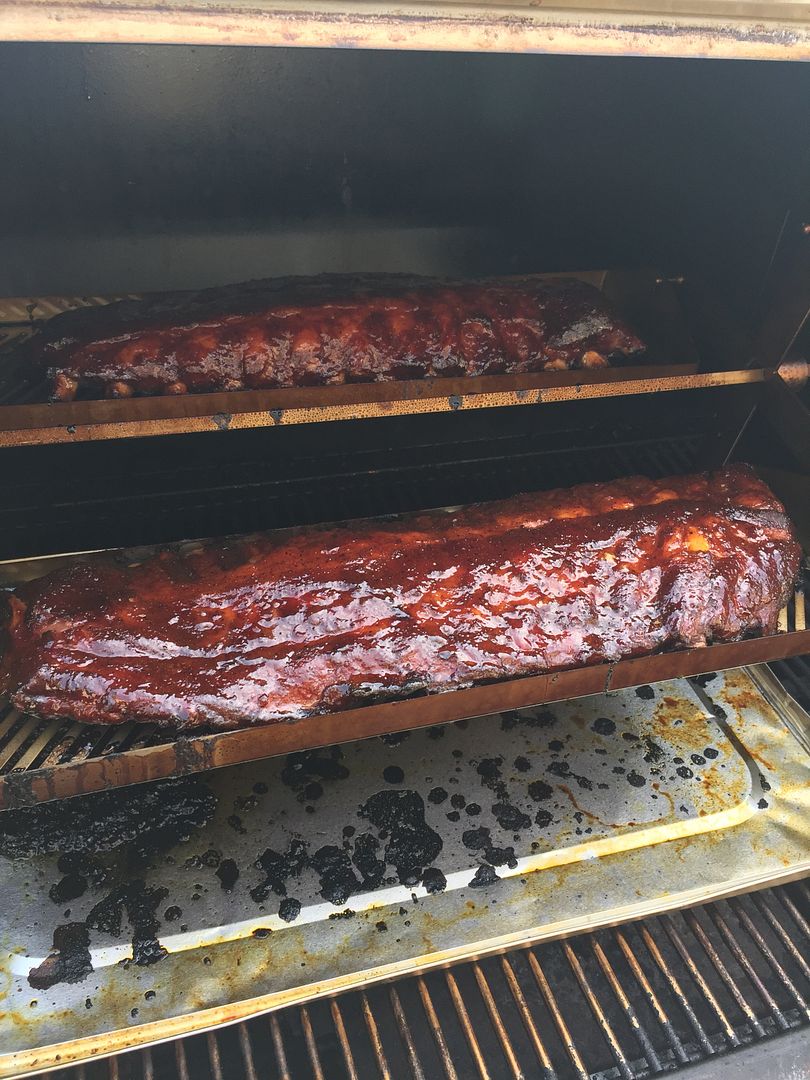 When I pulled my steaks and chop, I also wrapped my ribs with some goodies. After an additional 45 minutes, the ribs were at 204-207 degrees internal which is my finish temp for this meat so at this point, they were unwrapped and placed bock on the cooker for my glaze.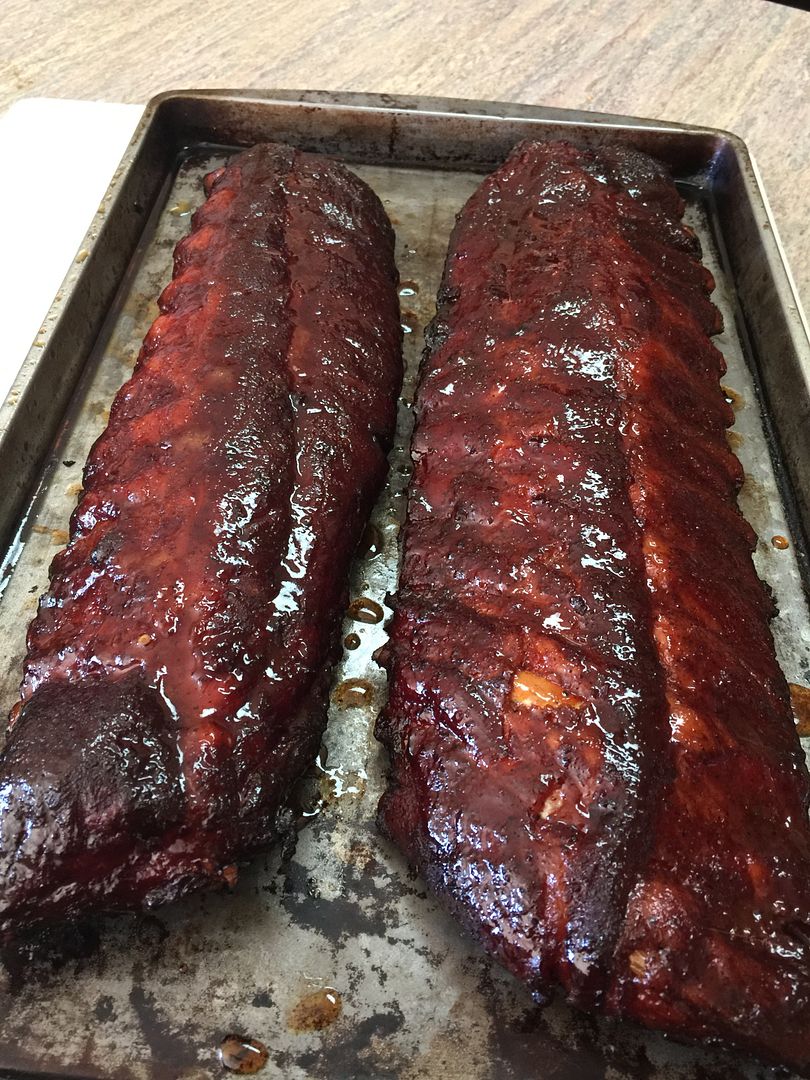 I let them glaze for about 15 more minutes and pulled them off the cooker.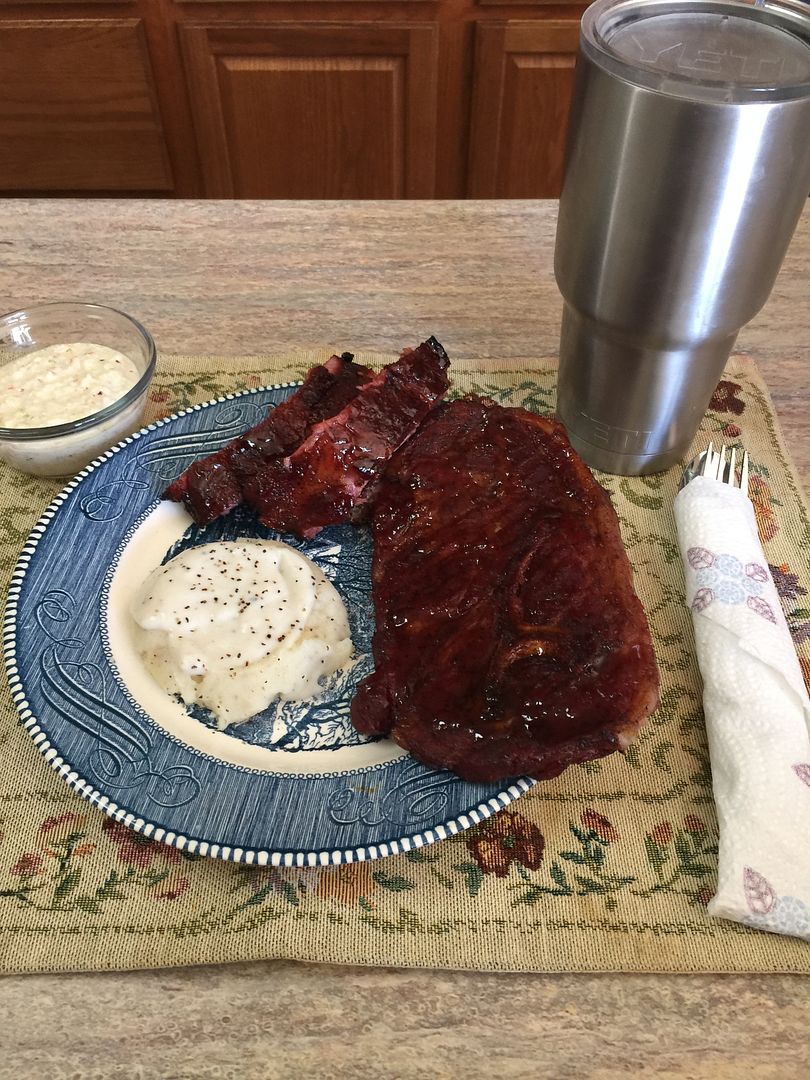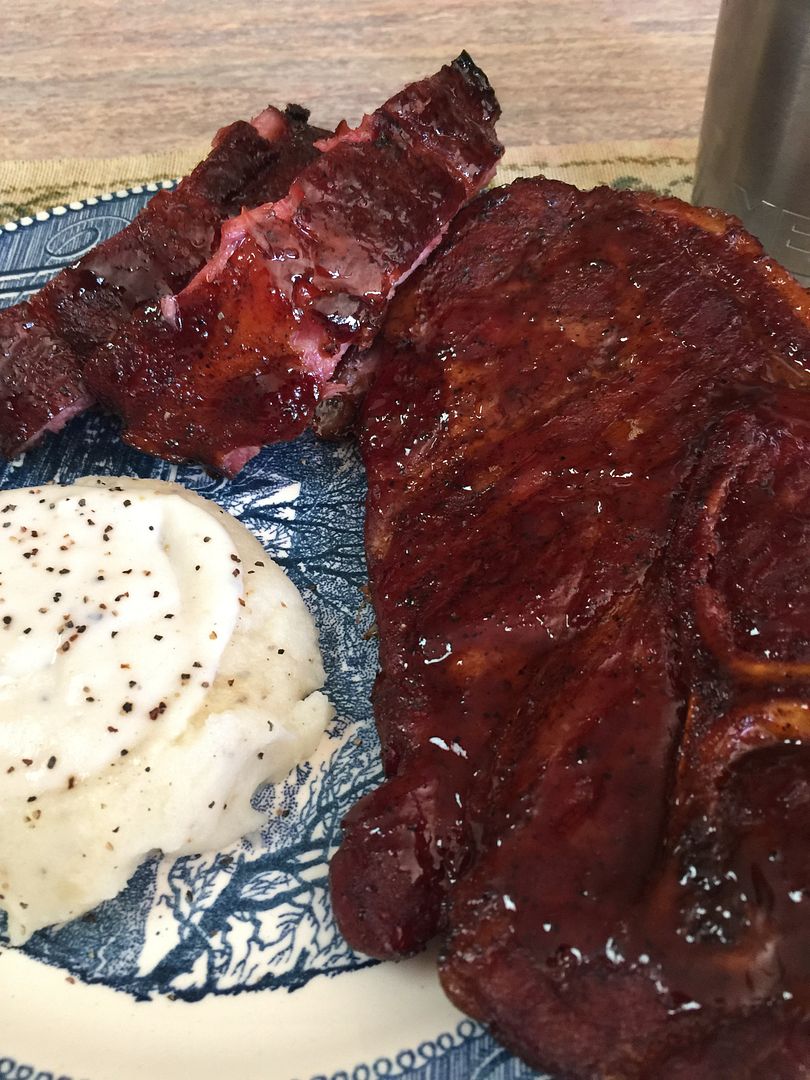 I had one of the pork steaks and a couple of ribs and some mashed potatoes with some good ole white gravy made with bacon fat, and Mommy made up some cole slaw for my salad. Was way too much but the part I got eaten was sure good.
The Rib-O-Lator worked fine in this cooker so I am sure it will see some more use in the future.