This is a nice treat and also low carb and fairly easy to make and bake on any size cooker or kitchen oven.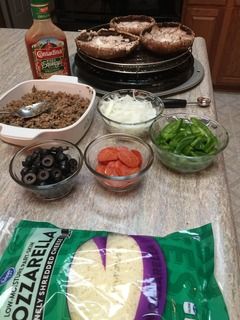 The Ingredients for my cook were as follows:
I cooked the sausage in advance and used a mellon ball tool to clean out the gills on the bottom of the mushrooms.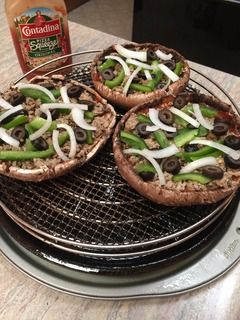 Next, I added the sausage, the olives, onions, and bell peppers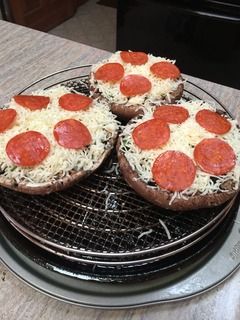 Finished up by adding the cheese and pepperoni and they were ready for the grill.
Placed the first three treats on the Cobb which I had running at about 325-350 degrees. Took about 15-18 minutes to get done.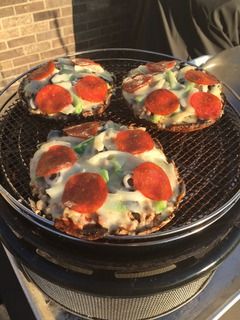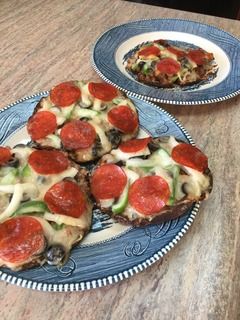 I did the 4 mushrooms in two cooks or bakes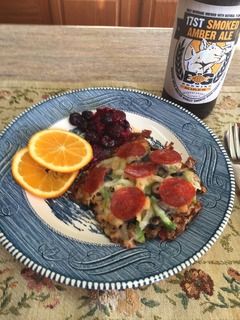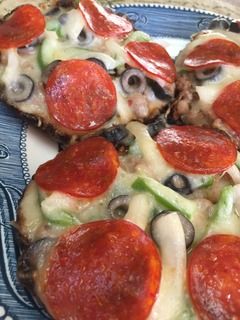 Served with some fruit and a Smoked Amber Ale and I had a great meal.