This is a nice treat that can be done on about any cooker. This one was done on the Cobb Grill.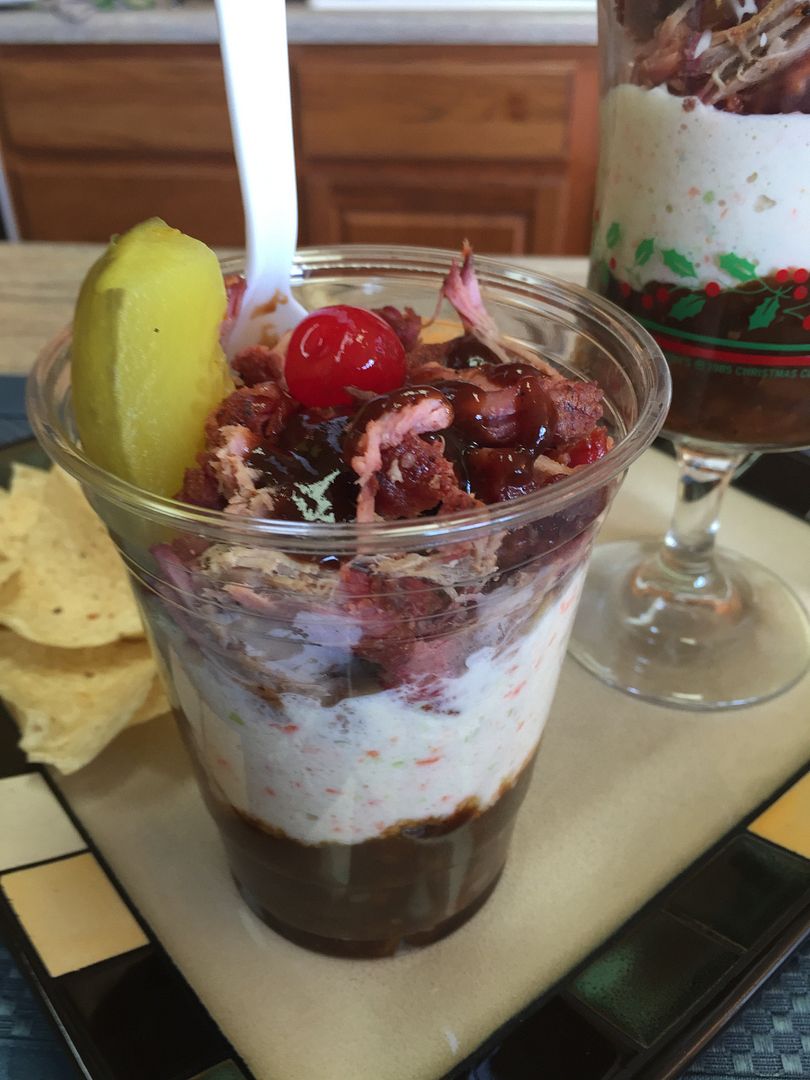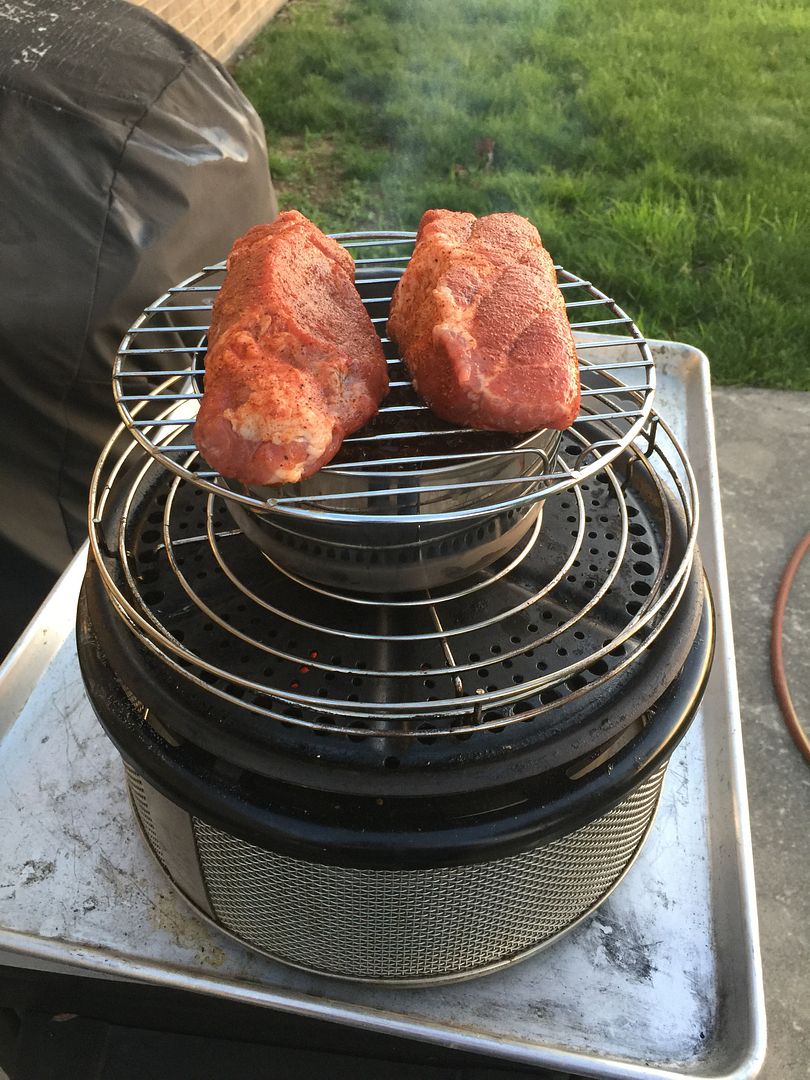 I cut a couple of 2" thick country ribs out of a whole pork shoulder for this treat. Added a rub and they were ready for the cooker.
I also prepped some pit beans which will be placed under my country ribs so the drippings will go down and into the beans for some additional flavor.
Cooked the ribs at about 310 degrees for about two hours or until I had an internal of 175 degrees and pulled them off the cooker.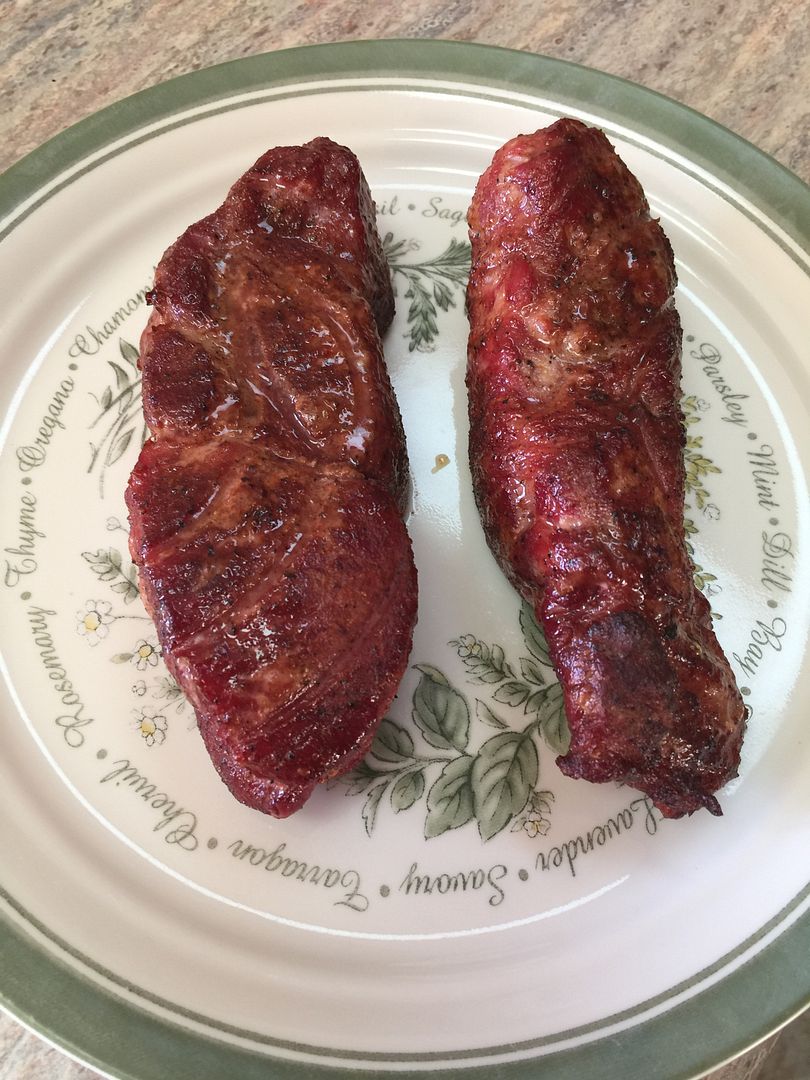 Brought the ribs in and foiled them with some goodies and placed them back on the grill.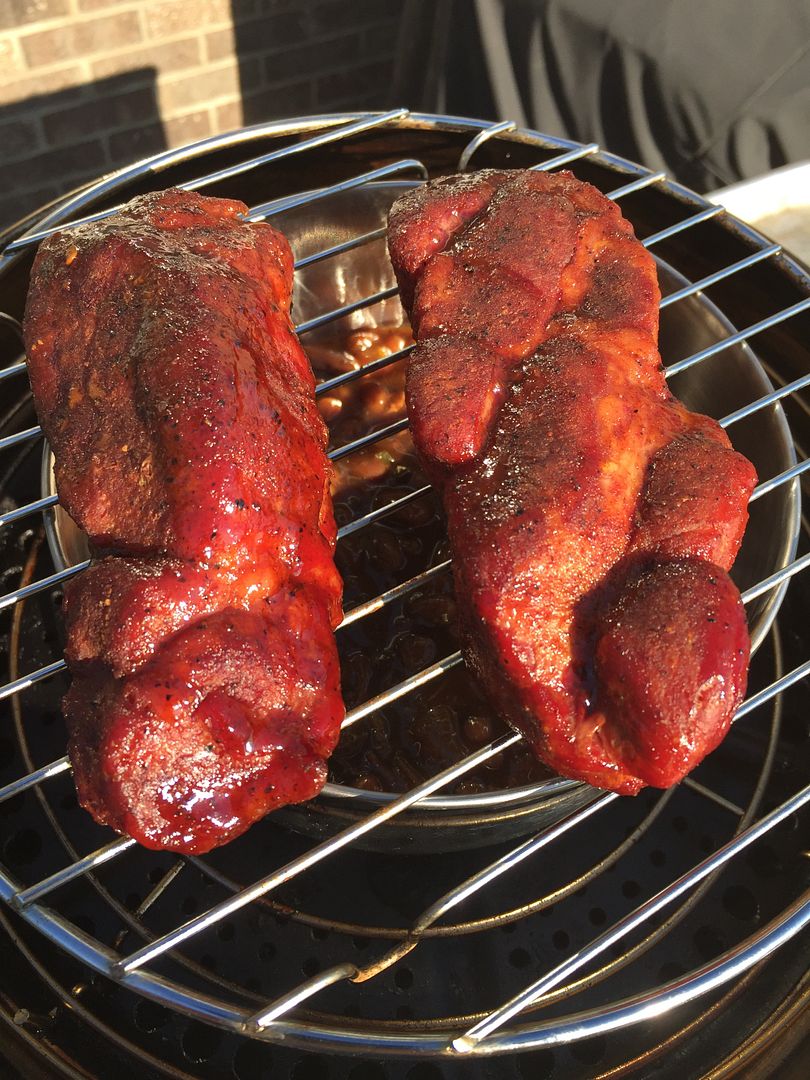 Continued the cook at about 310 degrees in the foil until an internal if about 205-208 degrees (about one additional hour) and pulled and unwrapped the ribs and glazed them and placed them back on the cooker. Took about 20 more minutes to get my glaze right and they were removed from the cooker.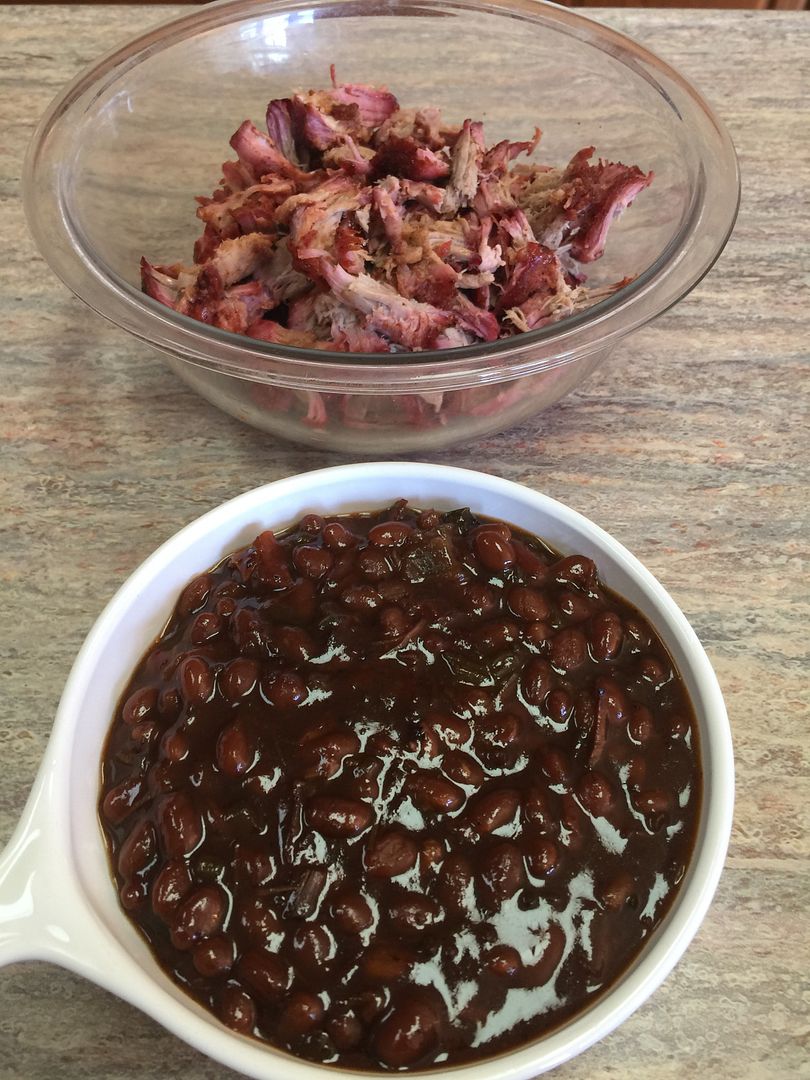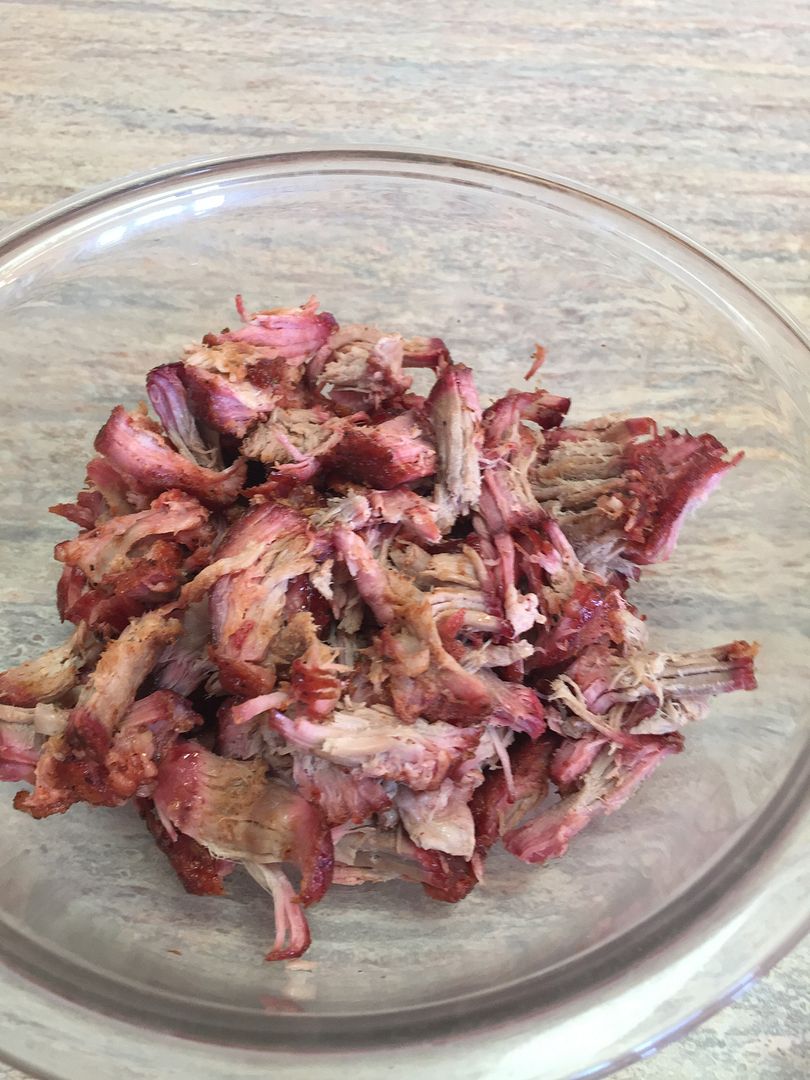 Pulled the pork and got ready to make up the sundaes.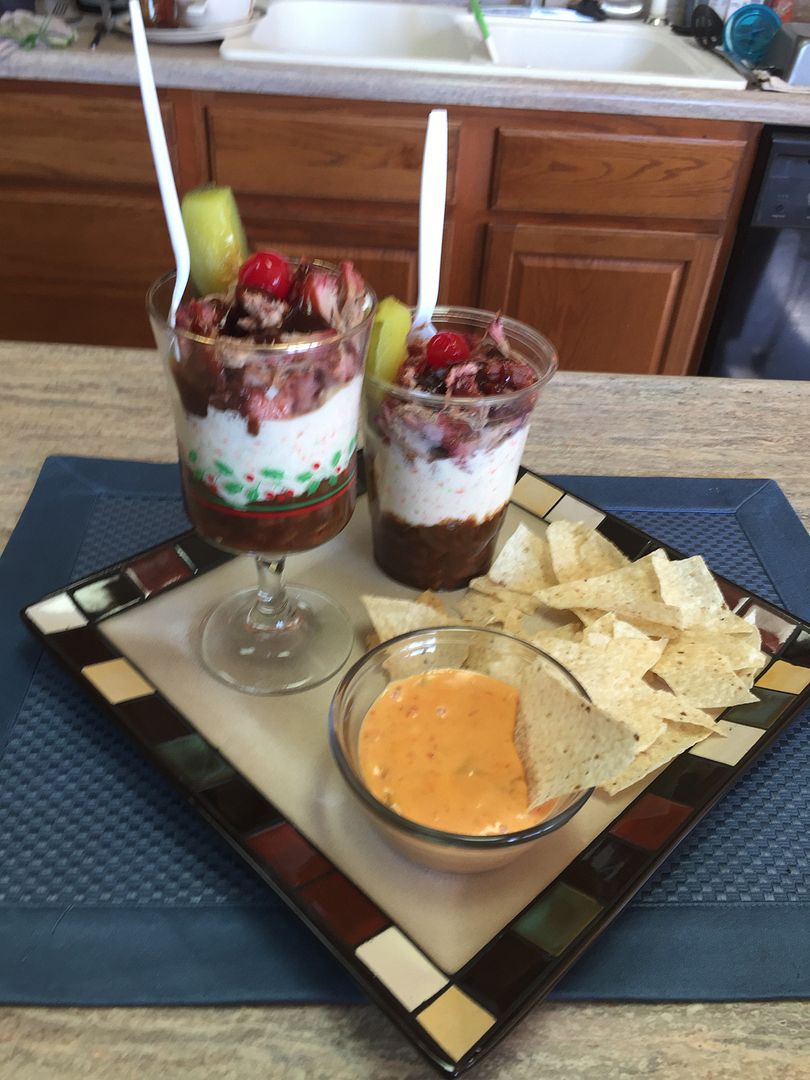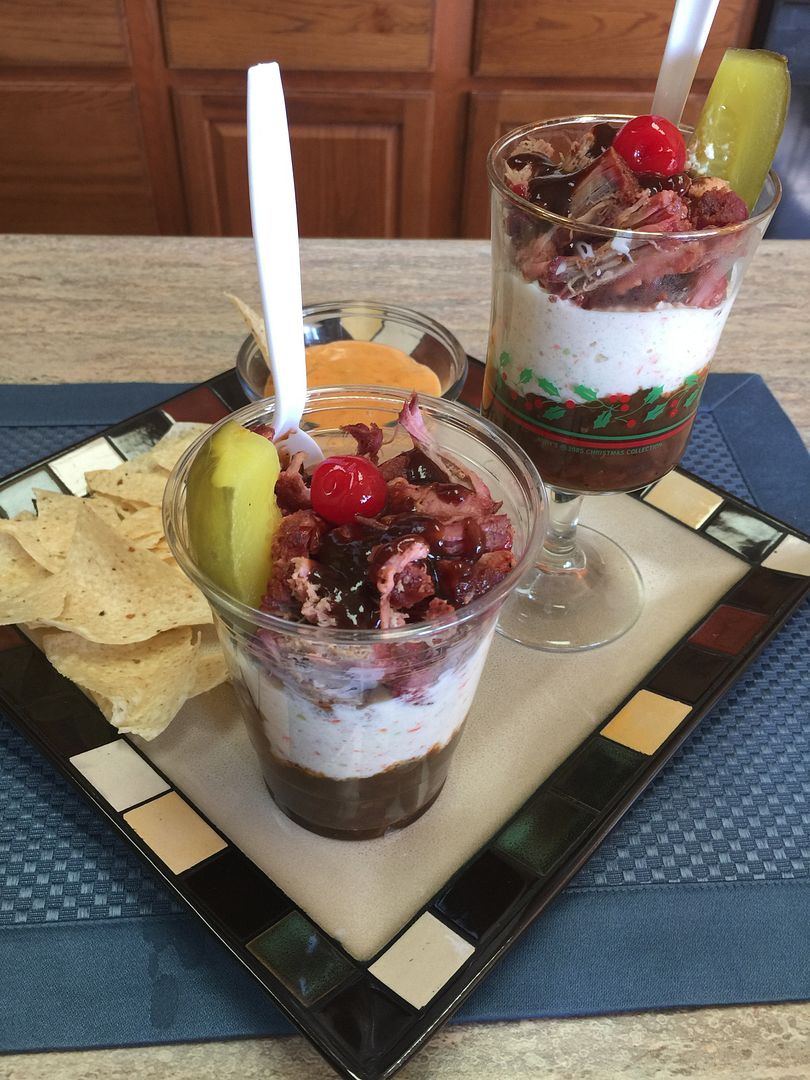 We use two different methods when making up the treat. We can do them in a plastic carry-out glass so you can carry them around when eating which is nice at an event. I also did one in a standard sundae type of glass for serving at the table.
Ok, I start by placing the pit beans in the glass first, then I add the slaw, next is the dill pickle, then comes the pulled pork, and next is a dribble or two of some BBQ sauce, and last is the cherry on top.