Yesterday was my brides 71st birthday and I planned to cook her a fine ribeye dinner for the occasion. She said that she would rather have a plain old cheeseburger instead of the steak. Well, it's her event and I gave her one fine cheeseburger. I also fixed myself a nice Spam sandwich.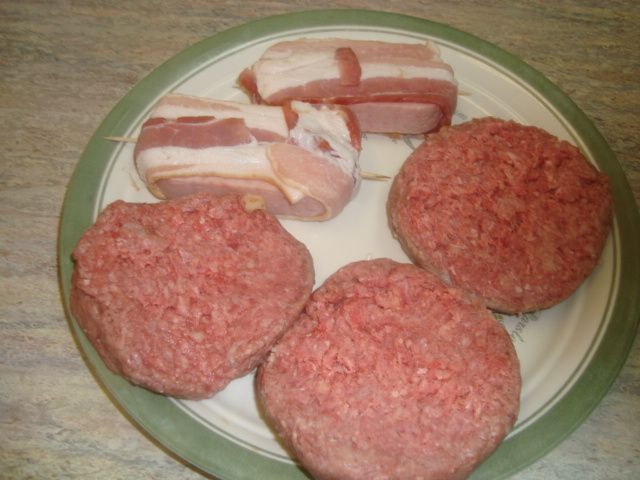 Made up three 1/3 pound burgers and then I cut the Spam about 3/4" thick and wrapped it with bacon for my sandwich.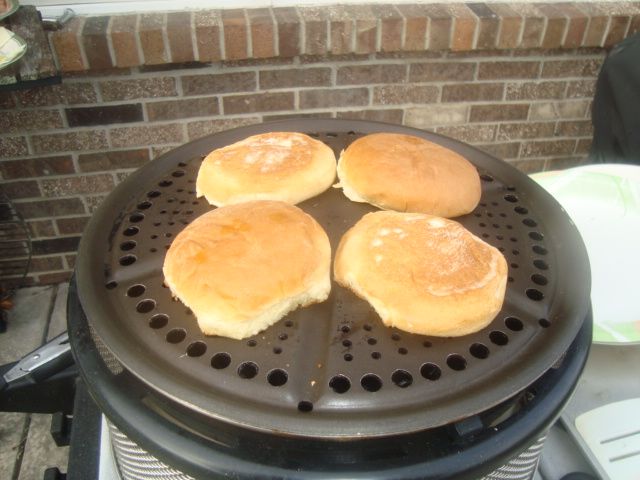 Fired up the little Cobb grill and toasted the buns first.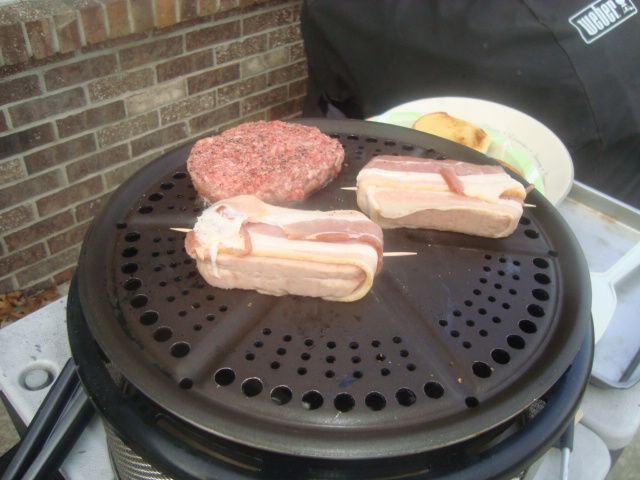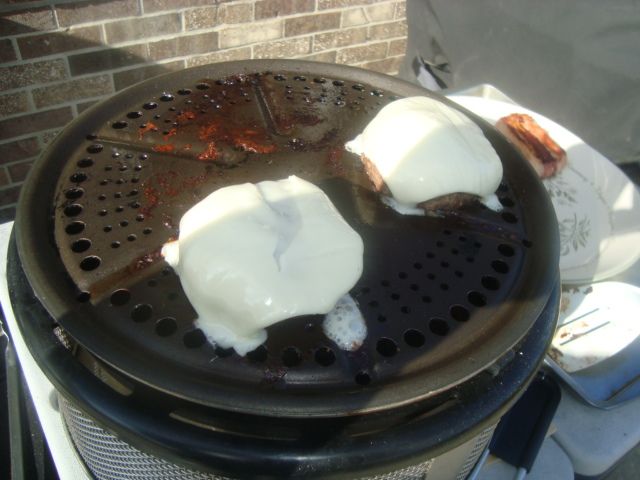 Next step was to cook the meat and that didn't take very long.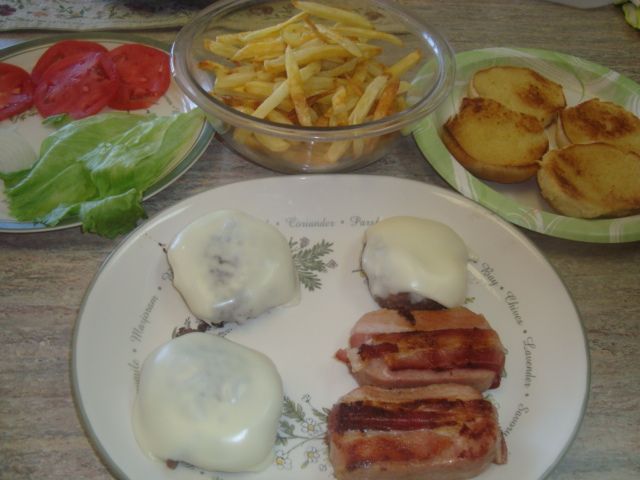 I cut up a couple of potatoes for fries and Jan baked them in the oven. She also got the veggies ready for our treats.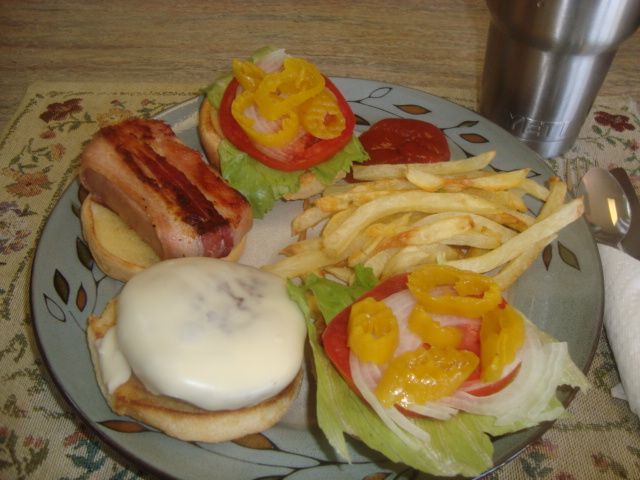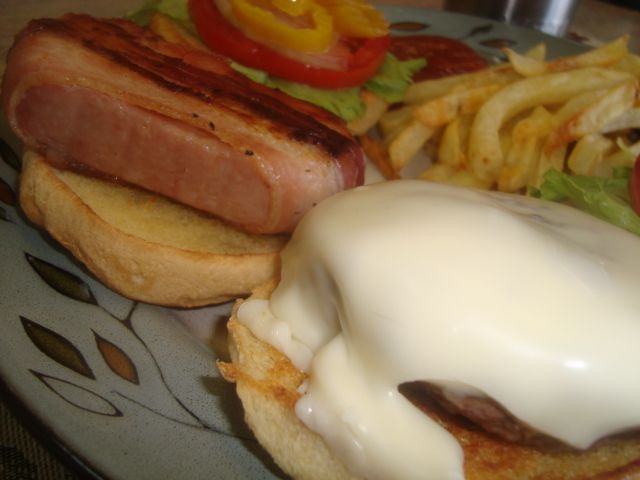 Now that was a fine birthday meal.