Time to make up some good burger (60/40) blend with four nice choice chuck roasts and the wonderful fat I cut off of my choice whole ribeye loin. I use this burger meat for grilling up the very best medium rare hamburgers that I have ever tasted.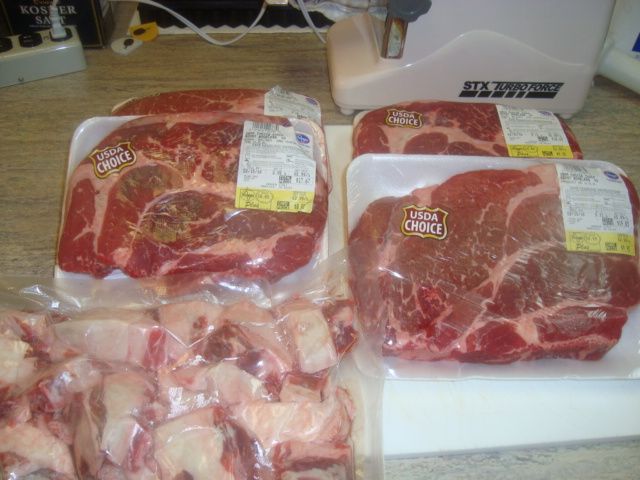 My four choice chuck roasts weighed a total of 12.29 pounds and the choice ribeye steak fat came in at 3.42 pounds.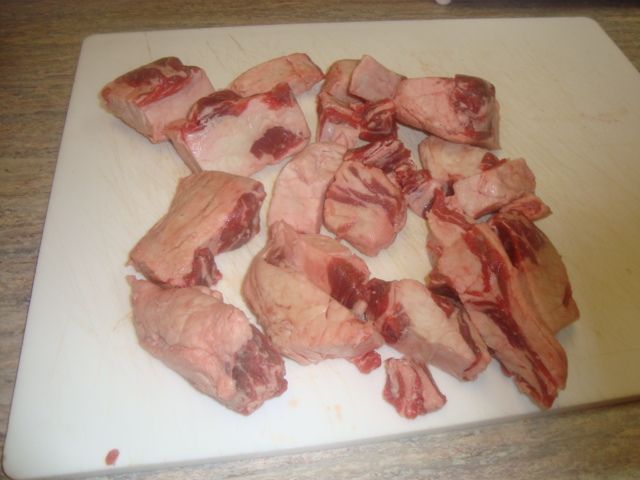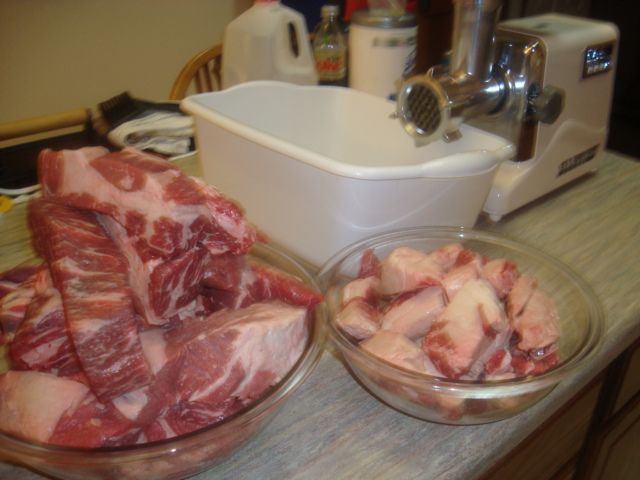 Got the meat and fat cut up and ready for the grinder.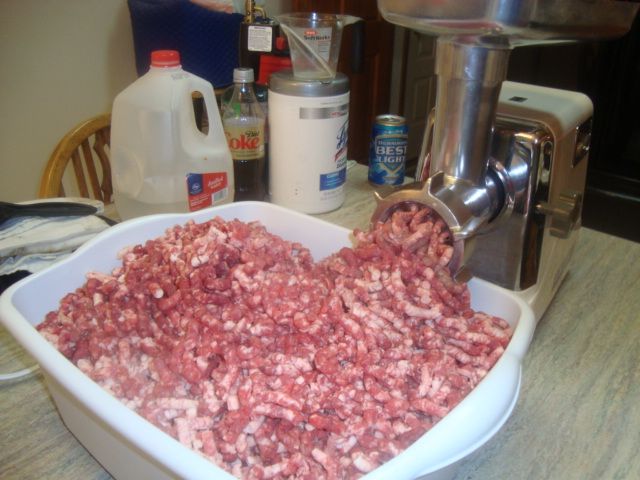 Yea buddy....this gonna be some good stuff. Look at all that white color (fat) in the container of meat. Fat is flavor, fat is moisture, and fat is everything in a burger sandwich.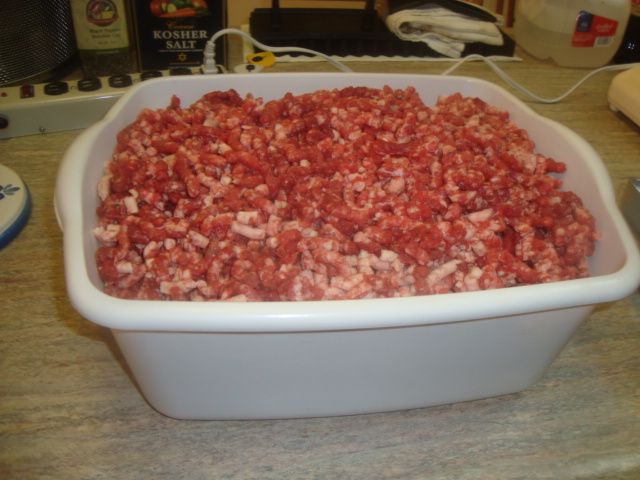 Ready for the vacuum sealer.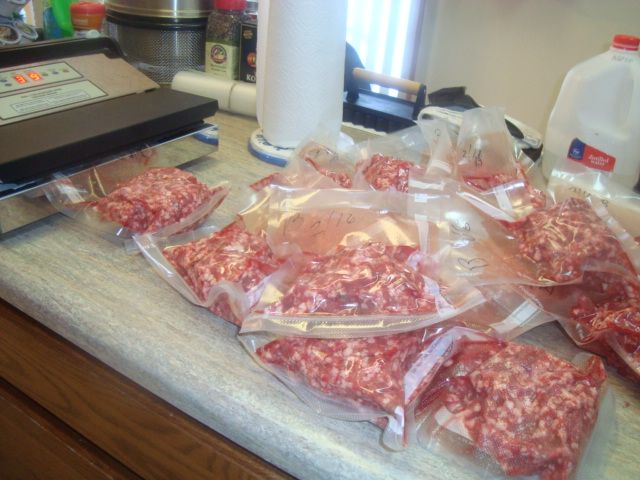 Vacuum sealed 15 packages of about a pound each of that beautiful burger meat.
A burger made out of this wonderful meat blend and cooked to about 130 degrees (medium rare) will require a person to use a bib as the juice will not only run down both sides of your chin, the juice will also run down your arm!