My steak cooking partner came out early Friday morning and brought me a very nice 17.65 pound choice Whole Boneless Ribeye Loin. His Kroger had them on sale for $5.99 a pound so that was a bargain.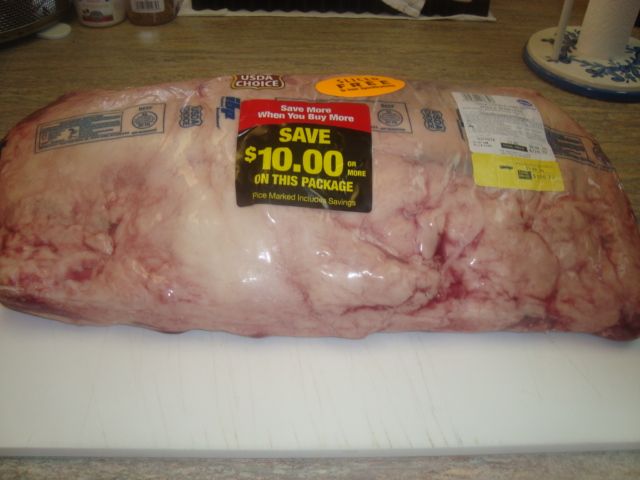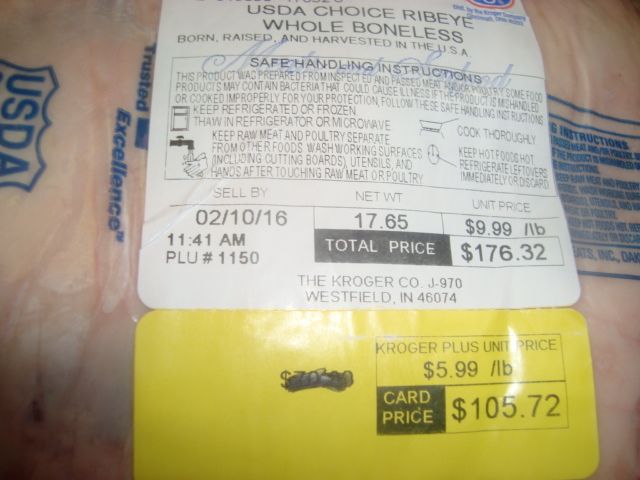 This should make some fine practice steaks.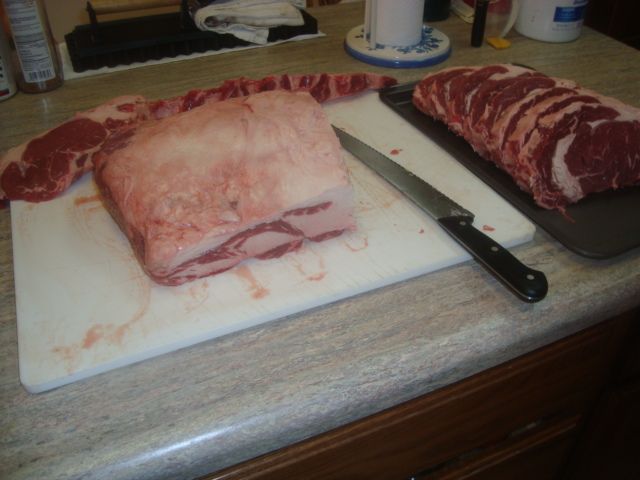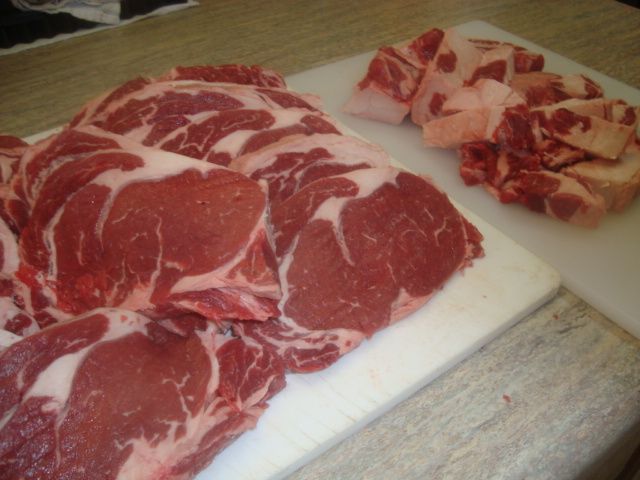 I cut the tail off of the loin and did a little more trimming and hacked out 15 very nice 1-1/4" thick and about 16 oz each ribeye steaks. Perfect for several steak contest practice cooks. The tail and the rest of the trimmings as seen on the right side in the last picture will be used in my 60/40 "Fat Burger" meat. Now I gotta find me some cheap chuck roasts.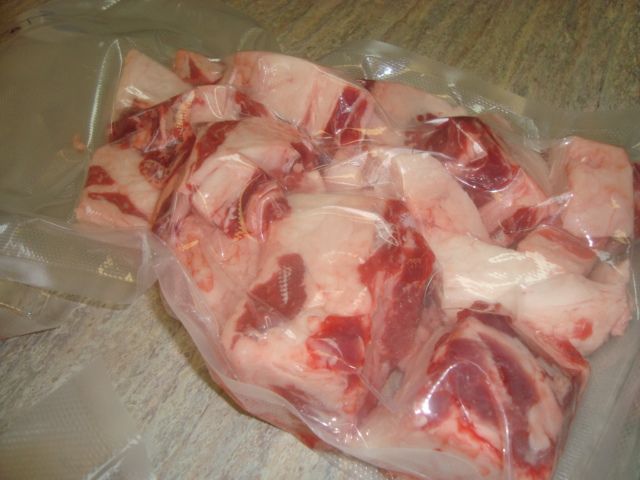 Ready for the freezer.
While my buddy was here, we did a practice cook with my homemade steak rub on my steak and his favorite purchased rub on his steak.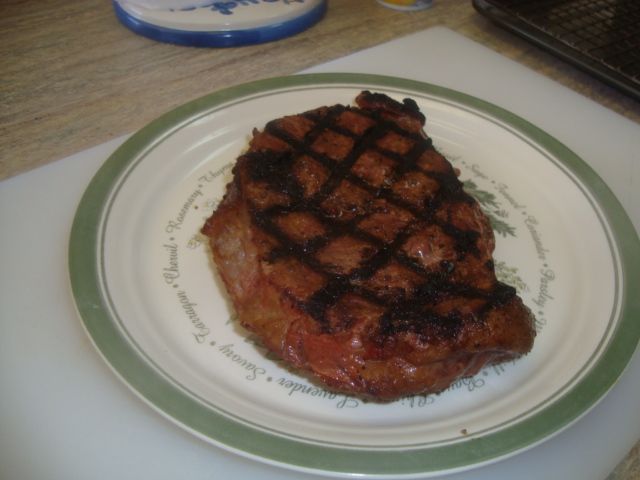 This is the steak I cooked and I think it looked great.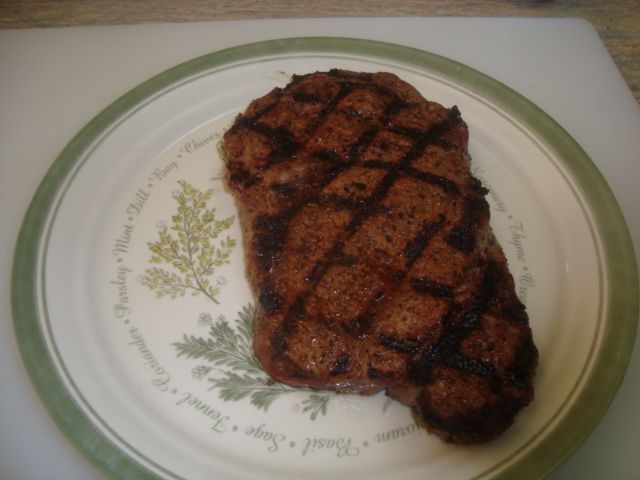 This is the steak he cooked and it looked pretty good as well.
After the taste test, both me and Jan liked my steak rub the best with his a close second. He took both of the steaks home and and his wife and family liked the taste of his purchased steak rub over my homemade rub. I guess I have to call this cook a draw and get back to the drawing board.