There is a new recipe out there on many recipe and forum web sites for this great sounding treat.
It is a deep fried hot wing and the three pound recipe calls for an overnight buttermilk soak, a 1/2 cup of ground cayenne pepper as the first ingredient in the rub, and a sauce that starts with a 1/2 cup of lard.
Now, that probably doesn't sound very good to a "normal" person but for me as a chili head it looked great and I couldn't hardly wait to try it.
Anyway, I did this recipe and followed all the directions and this is what it looked like.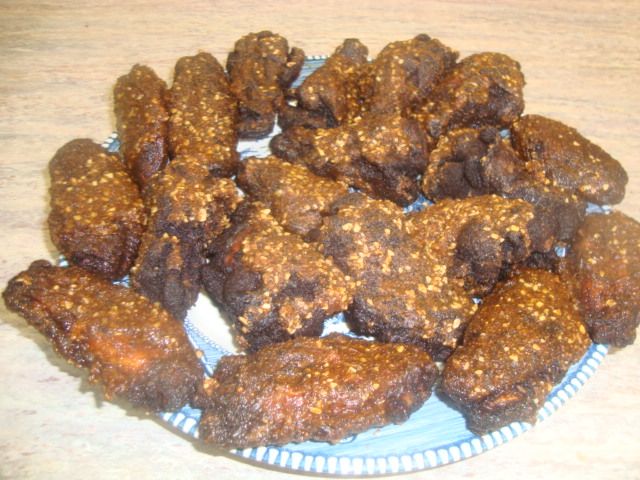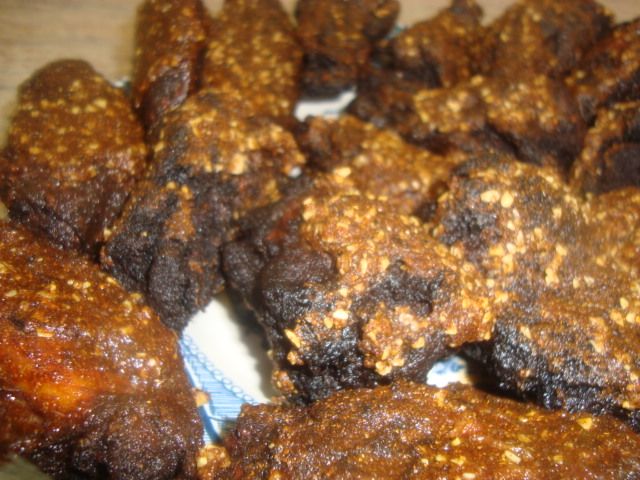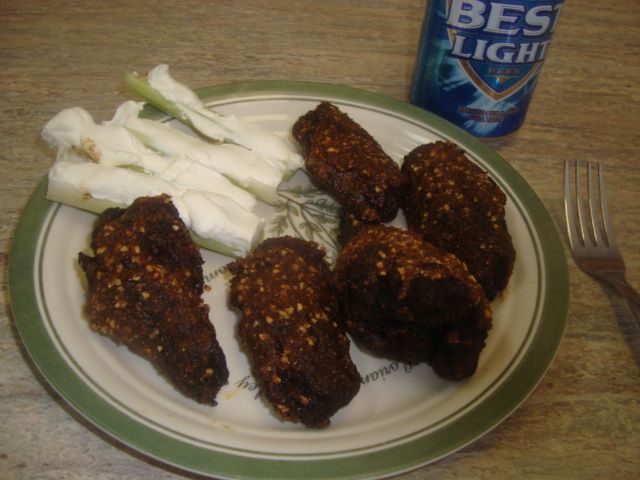 These came out looking great but were so hot that a fellow couldn't really taste anything other than the cayenne heat and it was overbearing with heat. If a fellow wanted just pure heat, this would work. I think my smoked hot wing is better and don't think I will be making any more of this recipe.