I finally got around to cooking up a couple of the steaks I trimmed out and froze for the freezer about a week ago.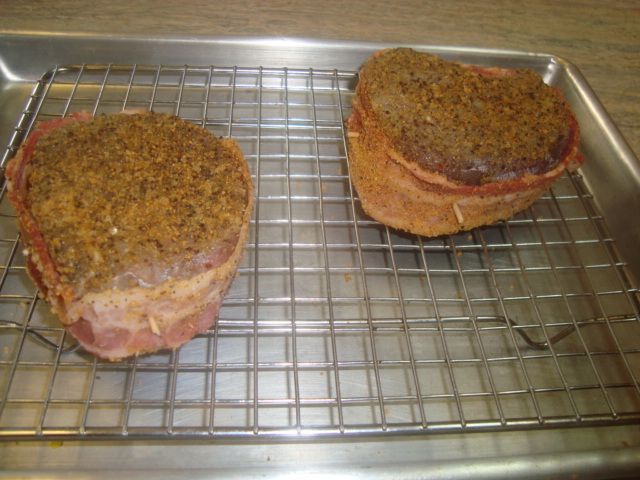 To prep, I wrapped each steak with two pieces of pre-cooked bacon and then added a good steak rub about 45 minutes before the fire and left them on the counter top to warm up.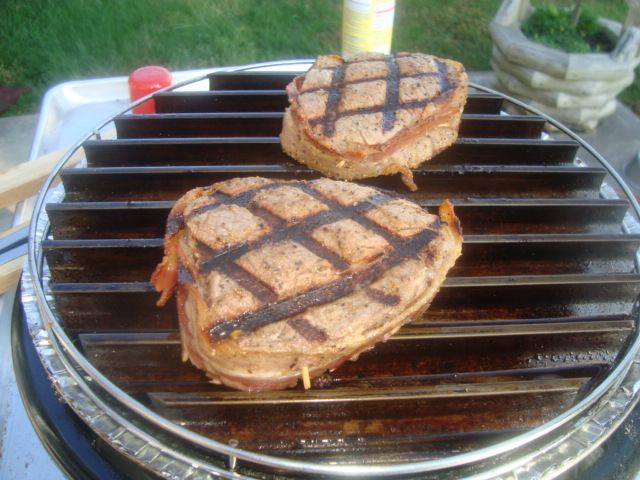 Brought the grill up to about 620 degrees measured on the Grill Grates and cooked the two steaks. They were on the cooker for 10 minutes.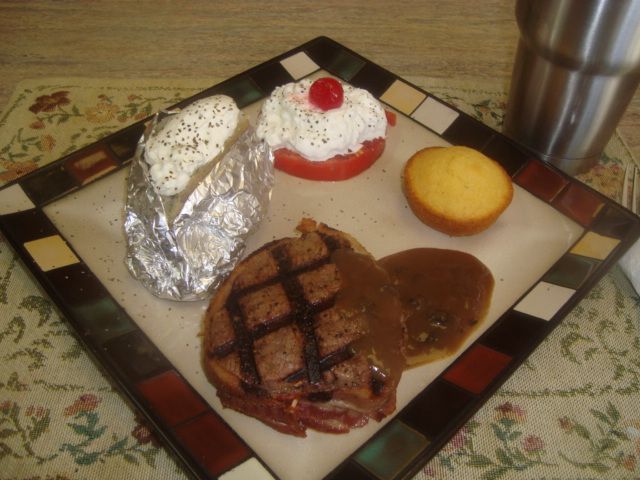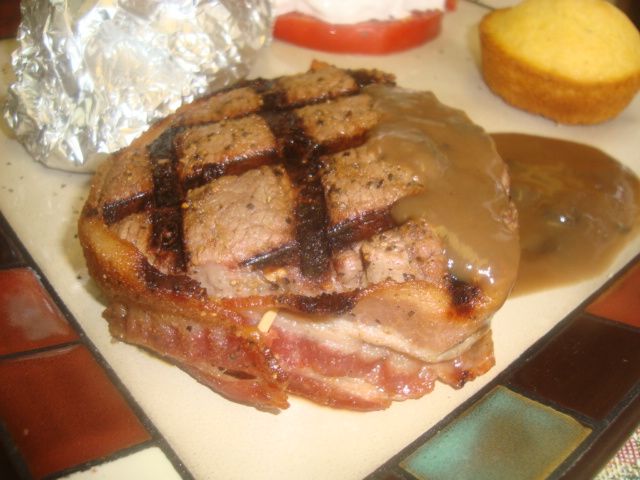 I plated the steak with a baked potato, tomato and cottage cheese salad, a cornbread muffin, and some mushroom sauce.