I did this pizza cook on my Cobb Grill this morning and it came out quite well. The pizza pot pie comes out similar to a deep dish pizza.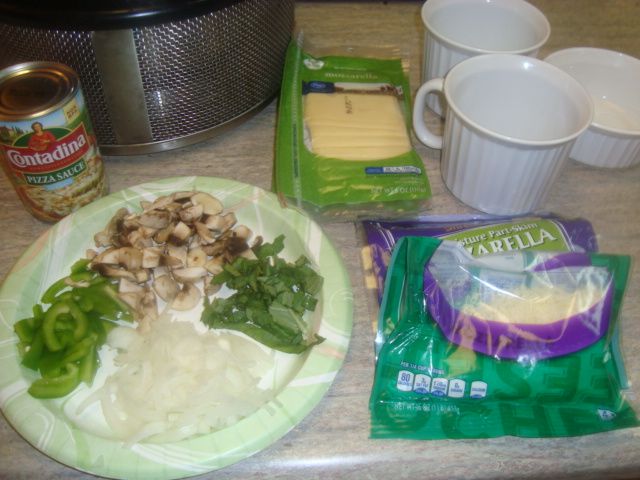 1 pound of my homemade hot and spicy Italian sausage
mozzarella cheese both slices and shredded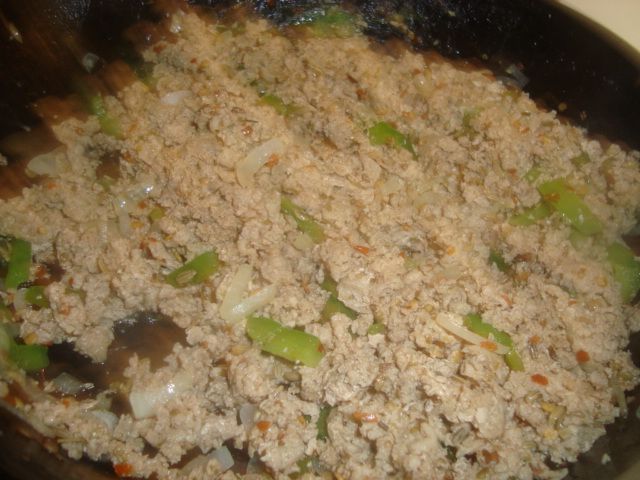 Browned up the sausage, onions, and bell peppers.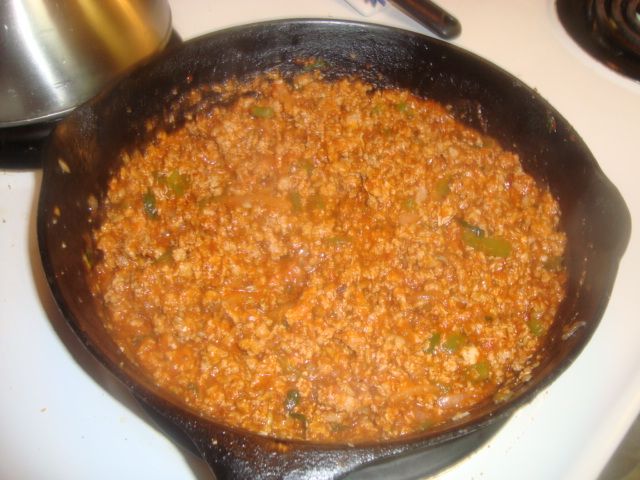 Drained the grease off and added the pizza sauce.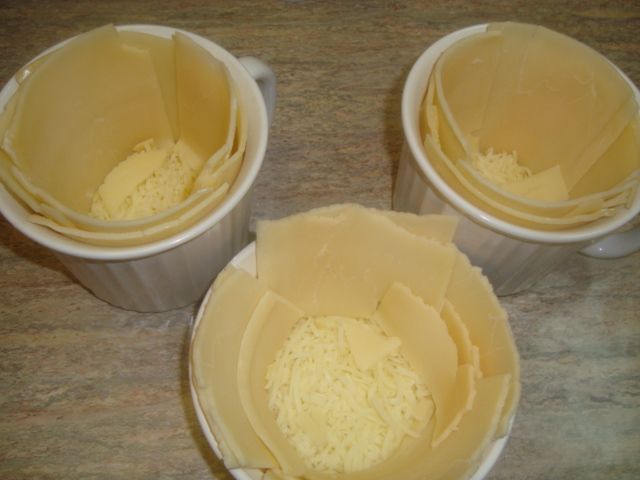 Pammed the bowls and lined the inside with several layers of cheese. Also added some shredded to the bottom of the bowls.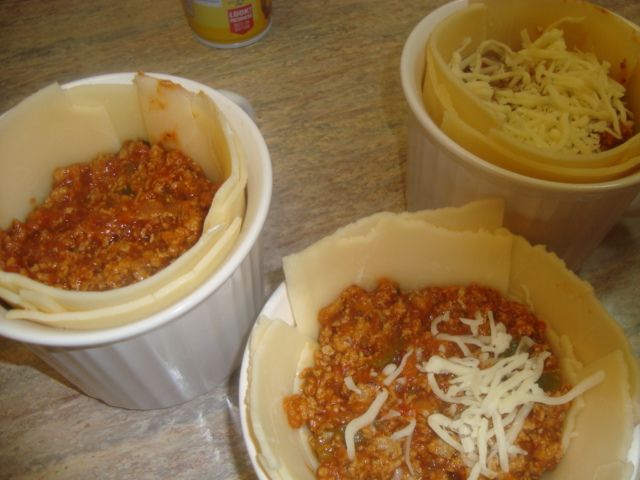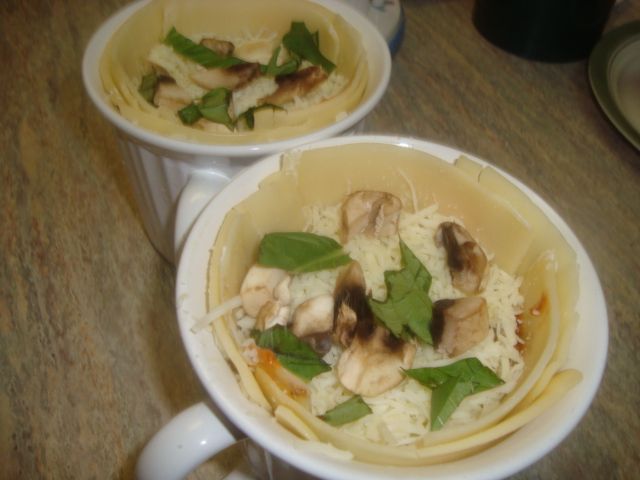 Put the sausage mixture in the bowls and then covered the tops with more cheese. Then added some more chopped basil and the mushrooms.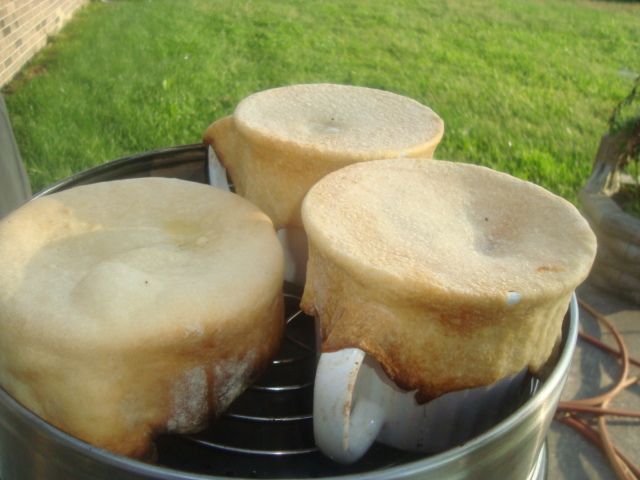 Baked them about 30 minutes at about 325 degrees.
This is the big one just coming off of the little grill.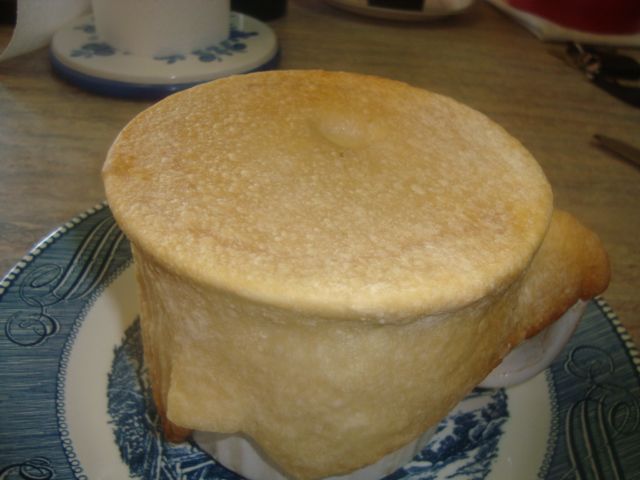 This is the one I tried to eat but could't finish...just too much to eat at one time.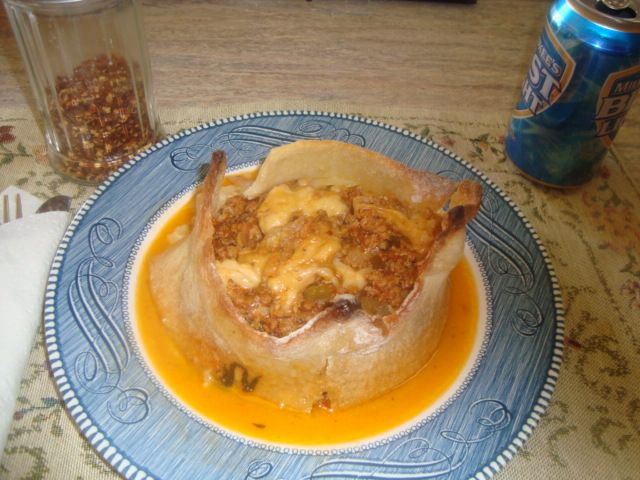 You just turn the bowls over, run a knife around the edges, and pull out the bowls. They kinda just plop onto your plate.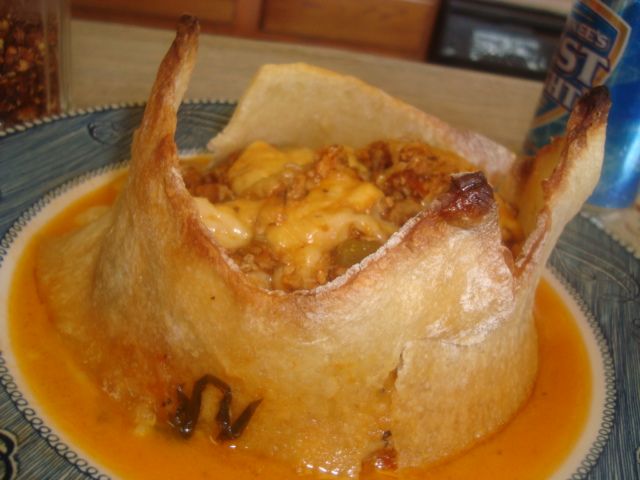 I'll probably do these again....