I finally got to cook in a competition steak contest last weekend at the Praise the Lard event in Murphysboro, Illinois. This is a large event which includes a KCBS BBQ Contest, a MBN BBQ Contest, and a SCA Steak Contest. The contest is held at Mike Millls and family 17th. Street Barbeque Restaurant and property.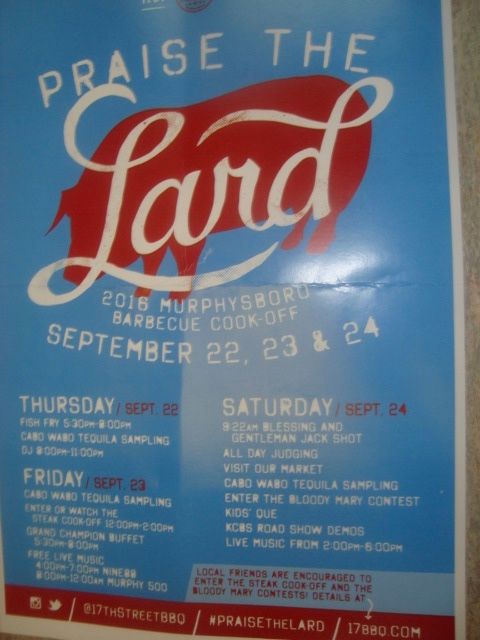 This is a four day event with many different contests within the larger contests.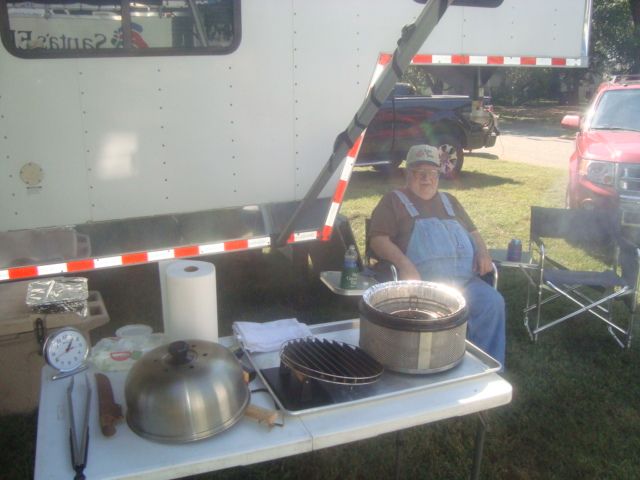 The steak contest was on Friday so we left Coatesville, In. about 3:30am and got over to the contest site about 8:15 am and got our little area setup for the cook. Must of took all of 20 minutes.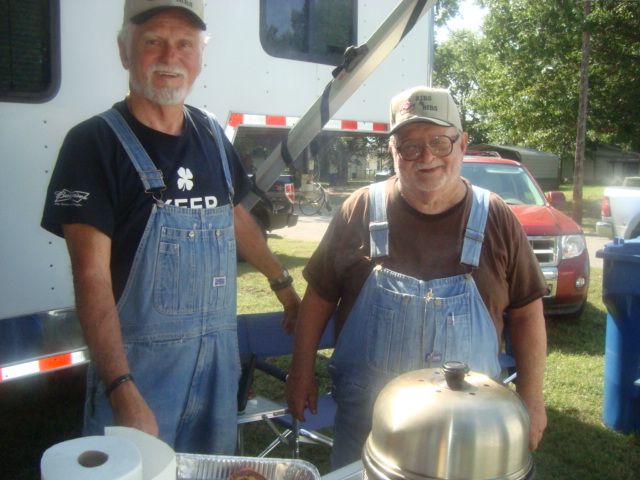 The other half of Ribs & Bibs Cooking Team and my great friend Mike Zinkan who claims to be the Indiana State Micro-Wave Champion.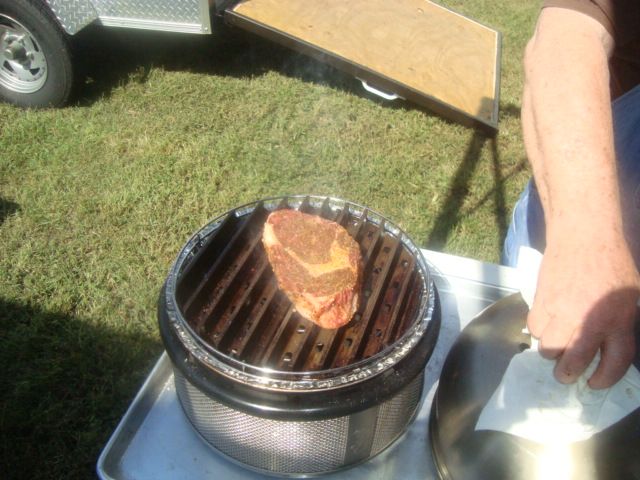 Went to the cooks meeting at noon and picked out our two steaks and one of which looked pretty good. I am sure the steaks were select grade as the marbling didn't look very good to me. I have been practicing with choice steaks so I figured these might be a little more difficult to cook.
About an hour before turn-in, started my fire, trimmed up the steak and added my rubs, waited for the fire to get ready and the steaks to warm up, and then got the cook started.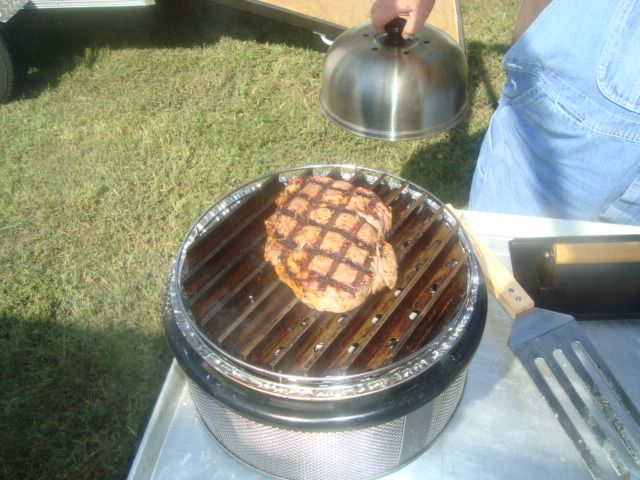 The steaks were about 1-1/8" thick and took slightly over 9 minutes to cook on my 640 degree Cobb Grill with Grill Grates. The picture shows the steak ready to come off the grill.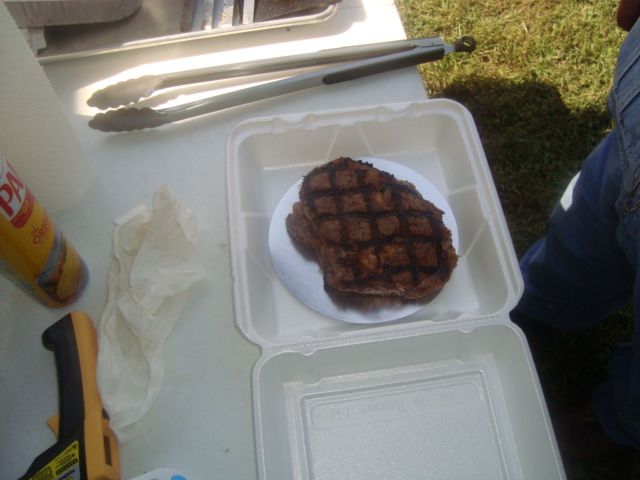 This is our steak entry and it placed 15th out of 49 competition steak teams. The steak scored high in presentation, high in doneness, medium in taste, and low in texture. I would assume that it must have been tough to chew.
I guess my steak cooking skills could use some improvement and more practice will be in order over the Winter months. I was still satisfied with my first competition steak cook and plan to do more next year especially if we get more events in the Midwest.