One of the several items we try to keep in the freezer at all times are the Whole Beef Tenderloin Steak Filets and the Whole Ribeye Loin Steaks. Have been out of the tenderloin for a few months waiting for it to come on sale and it finally did this week. Kroger normally sells it for about $13.99 or $14.99 a pound which is kind pricy to me but they have it on sale this week for $8.99 a pound for choice meat.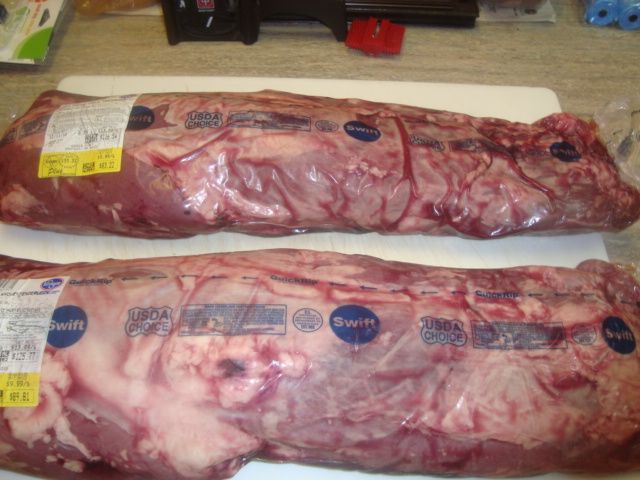 I purchased two of them for $173.03 which was a savings of about $70 bucks over the standard price. These two whole tenderloins were a little large and weighed a total of 17.32 pounds but they should make for some fine eating.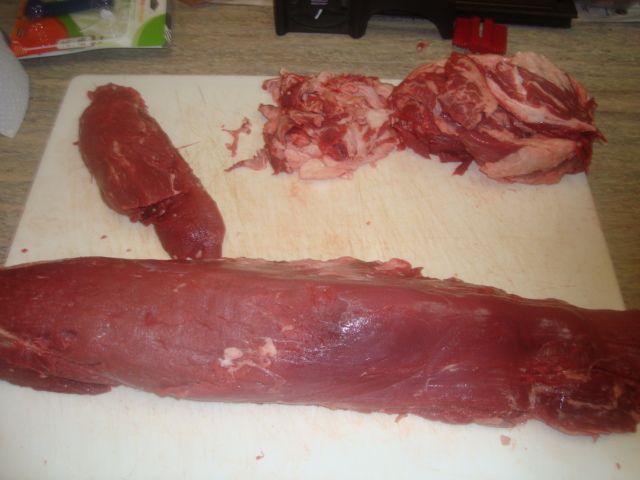 I trim them by cutting off the chain and the head and then cutting most of the hard fat off the bottom of the loins. I then remove all the silver-skin and they are ready to be cut into steaks. Every excess item I remove off of these whole loins except the silver-skin will be used in my white burger. Talk about some good burger!!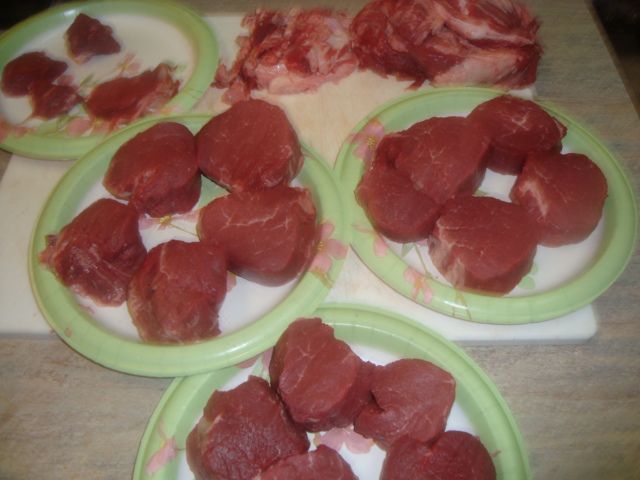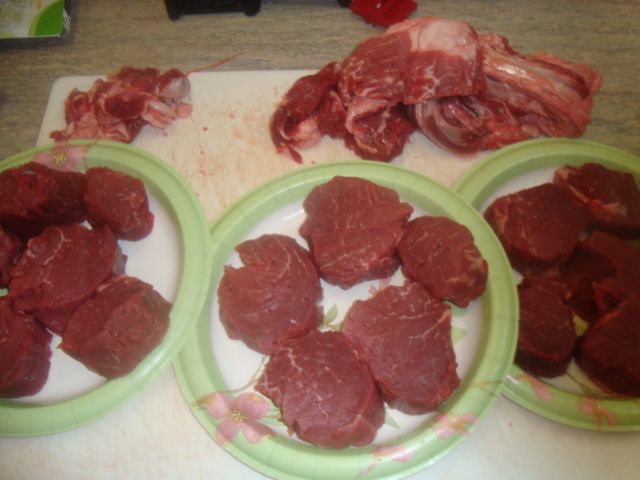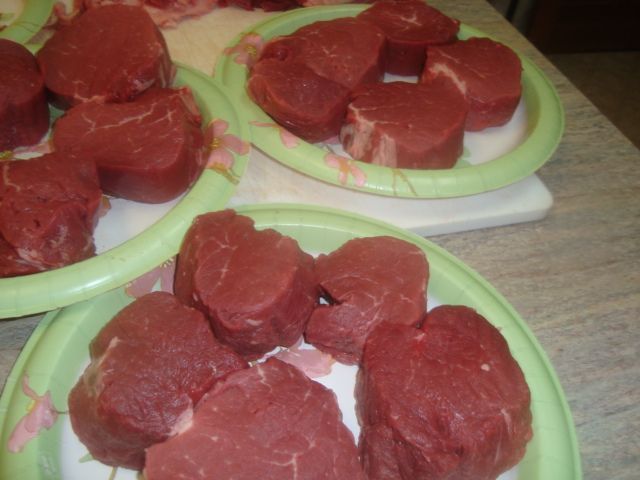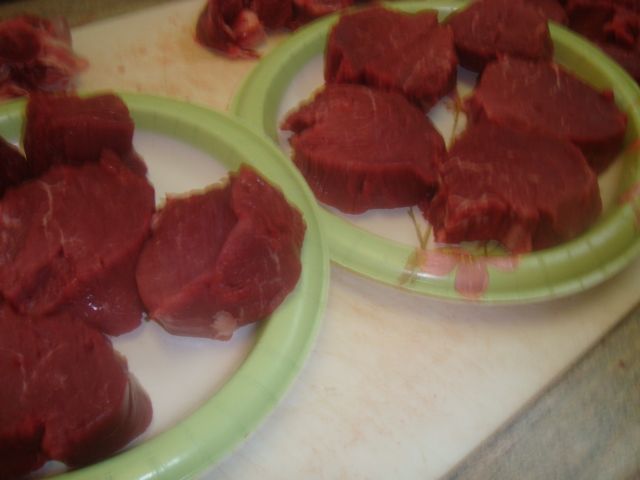 We like our tenderloin filets cut about 2-1/2" thick which will make about a 5-6 oz steak but I cut these two about 1-1/2" to 2" wide as they were pretty large. The results were steaks that weighed from a low of about 4 oz to a high of about 7.5 oz.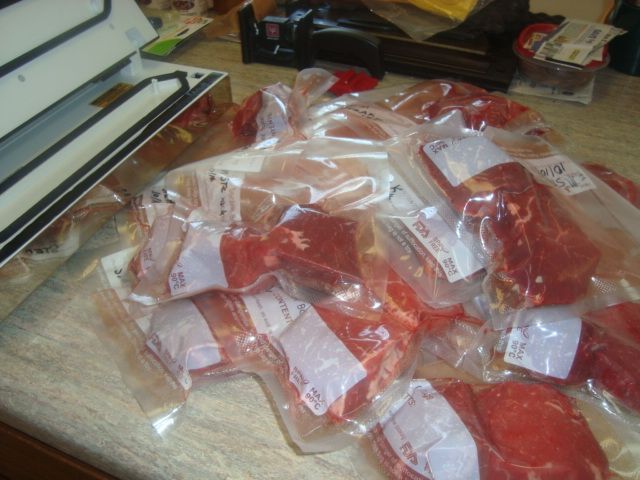 I packaged them for the freezer with one large and one small steak per package. We got a total of 32 steaks out of these two whole tenderloins. The cost per steak worked out to about $5.40 each.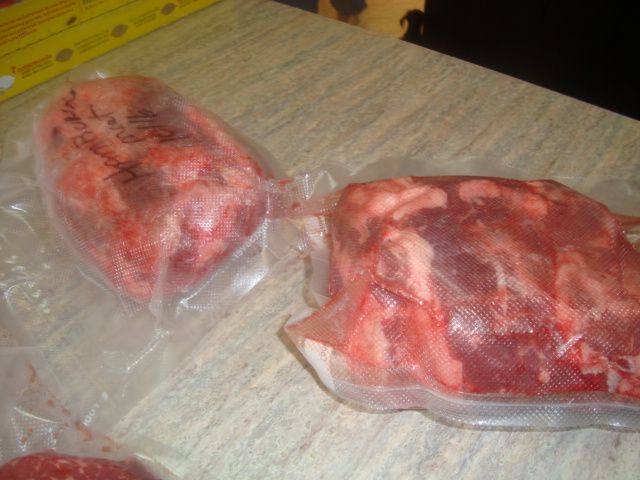 This is my bonus tenderloin trimmings which will be used for my white burger just as soon as I can find some choice chuck roasts on sale. With some other nice beef fat I have in the freezer, I have enough to make up about 25 pounds of my 60/40 white burger.
Gonna eat good this Winter...