This fuse burn cook was done to just see how much time I could get out of a load of fuel running at about 225-250 degrees measured at the cooking grid with a standard load of food.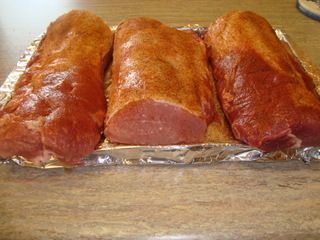 I started with 3 pork half loins each weighing about 4-5 pounds. I trimmed some of the heavier fat from the fat side and then sprinkled on a good spicy rub and they were ready for the grill.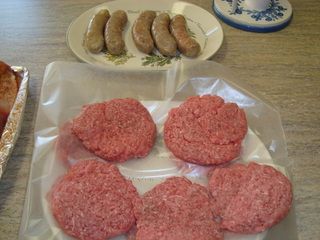 Wife made up about 10 one third pound burgers and I also got out some of my homemade Texas Hot Links. I also did a full package of the bun length hot dogs, some chicken wings, and a small meat loaf which are not shown in this article.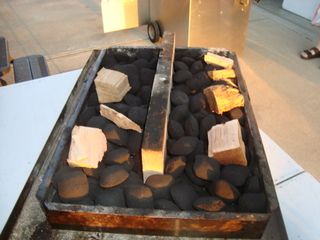 I filled the charcoal basket with a full bag (11 pounds) of the all natural Wicked Good Bricketts and then placed some hickory chunks around the edges of the charcoal box.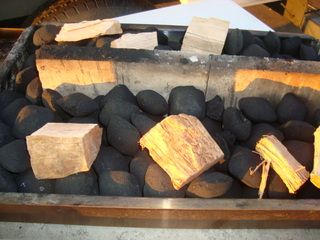 Charcoal box ready for the cooker.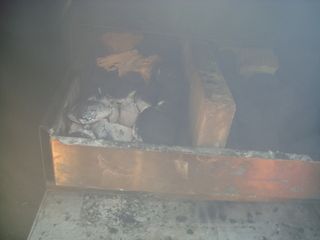 Started the fire with a propane torch this time on the one side of the fuse. Let it run for about 40 minutes and loaded some of the meat. I also used the heat deflector to make this an indirect cook.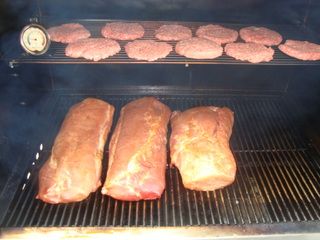 Picture shows the loins and burgers on the grill.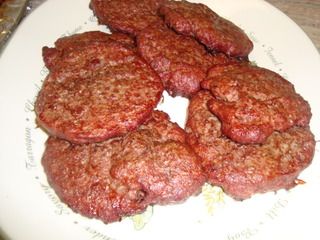 Burgers just off the grill.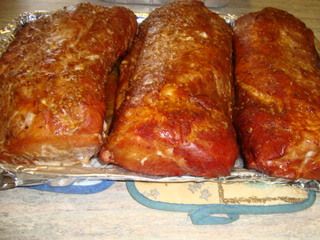 The loins just off the grill at about 140 internal and this took about 2 hours and 15 minutes.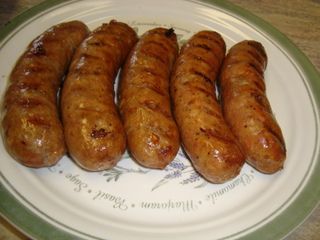 My hot links.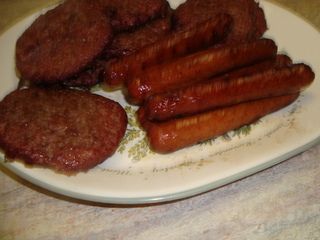 The hot dogs.

I just kept adding and removing the meat until I got it all done and I was able to get a full 10 hours of cooking time at about 225 to 250 degrees measured at the cooking grids. This was also just using the intake and exhaust vents on the cooker to fine tune my cook.