A few weekends ago, we attended the Winding Creek Bluegrass Festival near the small town of Russiaville, Indiana which is about 10 miles West of Kokomo, Indiana. The event is held on a farm and started on a Friday afternoon August 24th and run thru Sunday afternoon August 26th. All the event grounds are nicely shaded except for the primitive RV camping area which was in a grass field. The tent area was also shaded. Many of the RV and most of the tent sites were within sight of the music stage and about all of them were within hearing range. Just a nice setup for a music event.
Along with the three days of bluegrass music, they had workshops for stringed instruments, vendor booths, crafts and instruments for sale, performers booths, food and drink, and an antique tractor display.
They has about 10-11 bands listed for the weekend and the advance ticket cost for this three day event was $ 40 dollars per person. This also included your camping as well. That sure seemed more than reasonable to us so I called them to see if I could use my generator and can we also bring the dog. Can we bring friends and camp close together. Can we come early to kinda beat the crowd...all was ok so we decided to go. Imagine, a 3 day weekend for two people with that much entertainment including all but our food for just $80 bucks?
Got our 5th wheel all loaded up and hitched to the truck and we were ready to go.
We met our friends on the road and made it to the event site in about two hours. The hosts that met us were super friendly and quickly got us parked in the campground.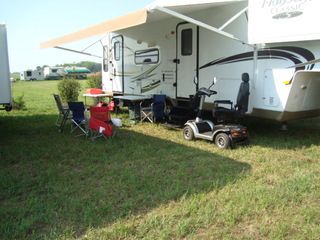 We had a nice level site and quickly got the trailer all set up for the weekend. Our friends were camped next to us.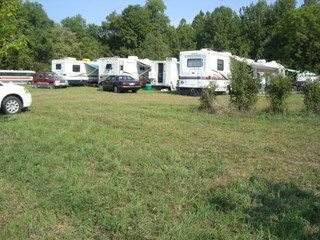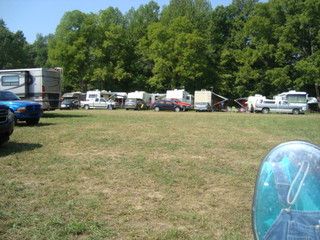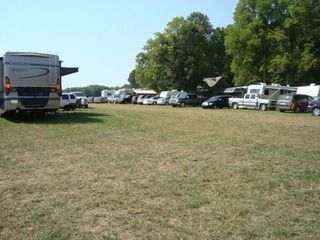 These are some pictures of the camping area and all sites are close to the music stage and the other attractions.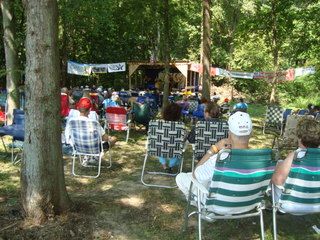 The music stage sits down low at the bottom of a slight hill and the people just set up their chairs on the side of the hill and the higher up you were on the hill made it easier to see over the people in front of you. Plenty of shade made this a nice setup.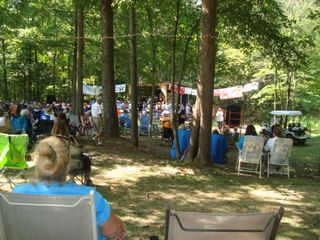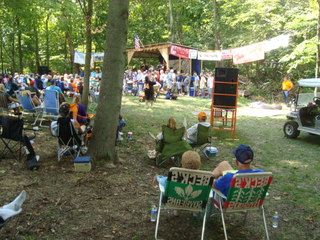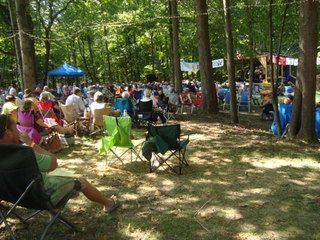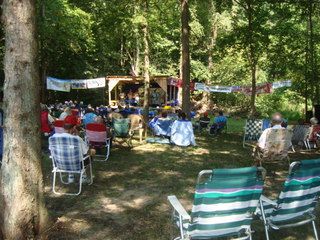 The bluegrass bands were great, the facility was fine, the weather was great, the cost was right, and the hosts did every thing possible to make our stay perfect.
Was one of the most enjoyable weekends we have had in a long time and we are looking forward to going back to this event next year.