I saw this Pig Shot appetizer on a cooking forum about a year ago and have seen it again a time or two under the name of "Pork Shooters" so I figured I had better give it a look.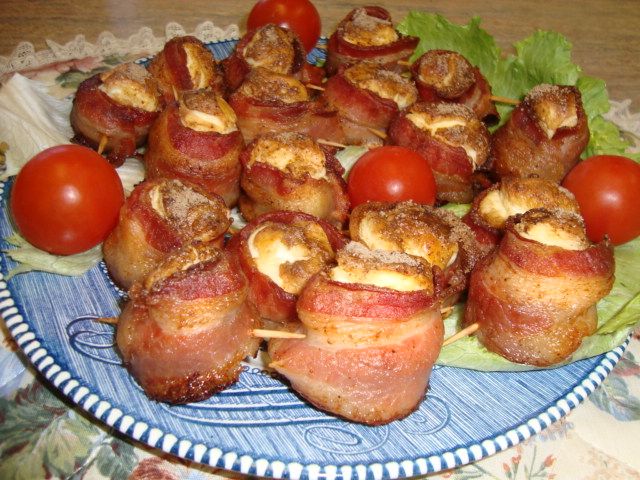 Don't they look good? Also look like they would be easy to make and grill up on a charcoal grill.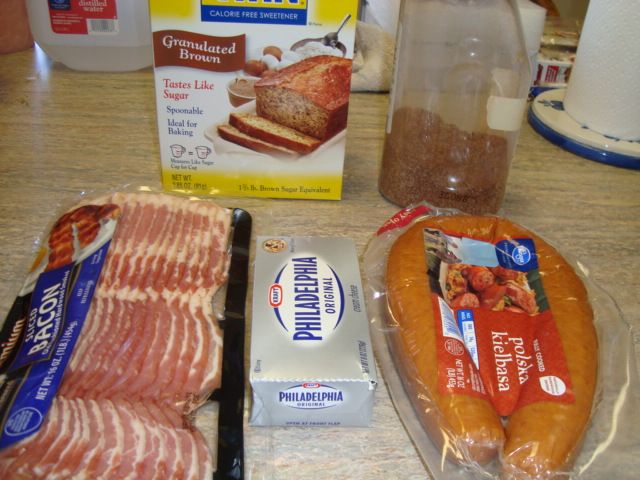 These things are made from the Eckrich rope type of sausage. Might be the kielbasa, the standard smoked, maybe the all beef, or the turkey, a fellow can surely find one that suits him. Then you need some bacon strips, some brown sugar, cream cheese, and your favorite rub.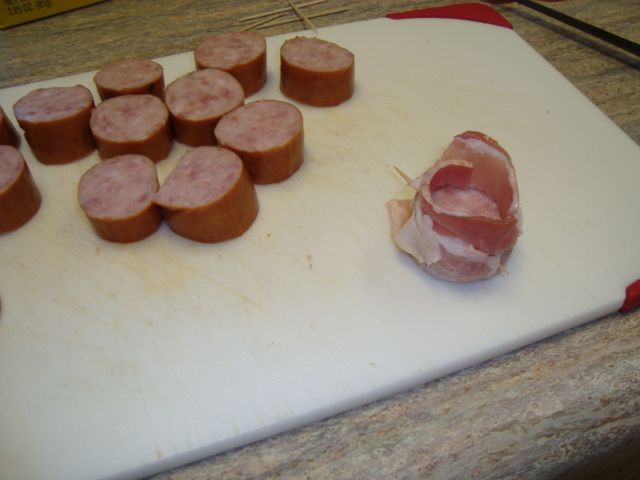 You need to cut some discs out of the sausage that are about 3/4" to about 1-1/4" wide depending on the width of your bacon. You want these discs about 1/2 the width of your bacon.
The bacon length should be cut in half and wrapped around the disc and pinned with a toothpick so the bottom side is flush with the counter top leaving a shot glass looking piece.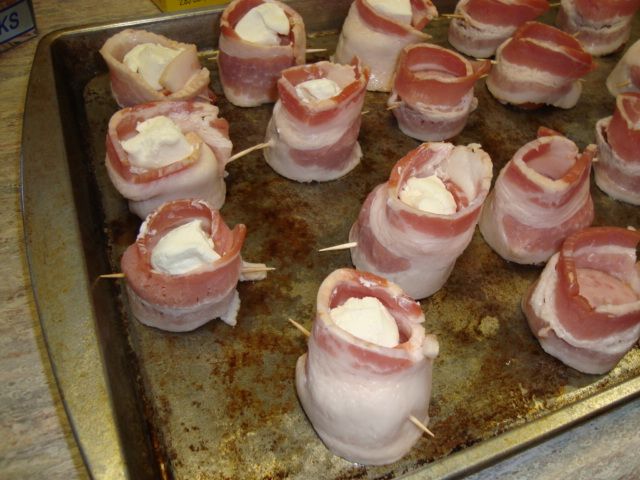 Next step is to put some cream cheese into the shot glass like you see in the picture.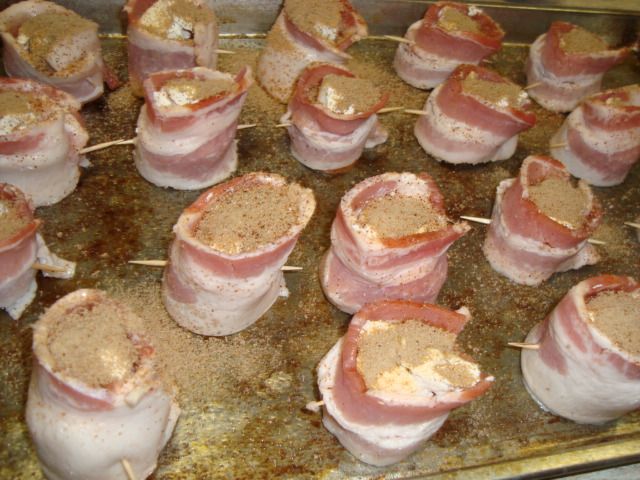 Then place some brown sugar (we use Sugar Twin to keep it low carb) on top of the cream cheese. Last step is to sprinkle it with your favorite rub.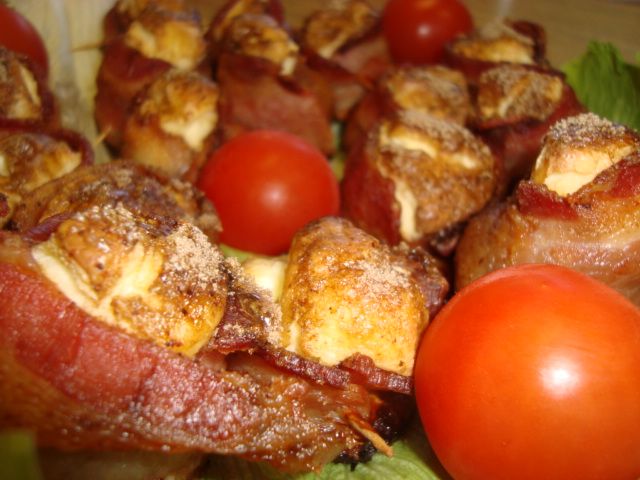 Then you can grill, bake, smoke, or what ever to get them done...all you are doing is getting the bacon as done as you like it.
These things are great and are definitely being added to my list of easy to make appetizers.