This cook on the charcoal fired CB 500X is a slab of St. Louis cut spare ribs which I will cook whole, a pork tenderloin, and twelve 1/3 pound fat burgers.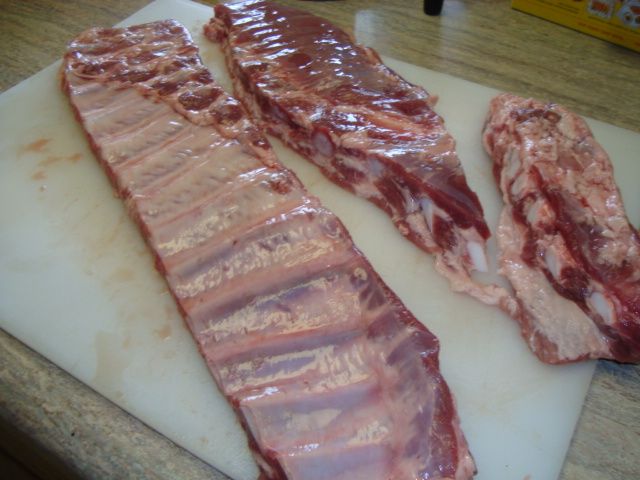 Kroger had some "bronto" spare ribs on sale again for $1.77 a pound and although they are injected with mucho salt water, I purchased one slab for kicks. I cut this 6.45 pound slab down to about 2-3/4 pound St. Louis cut and will have the balance for sausage or rib tips on another cook.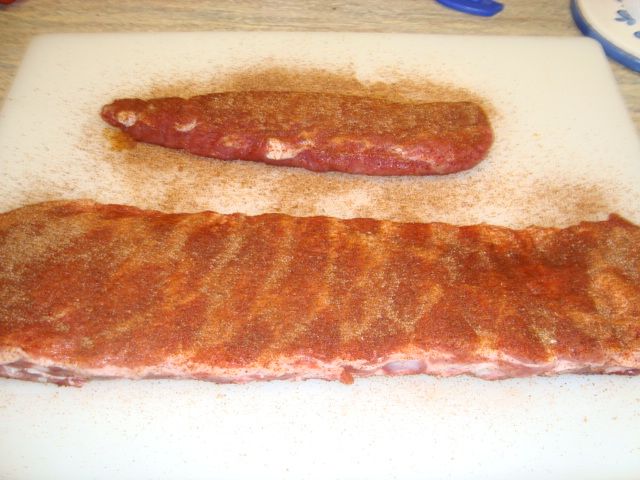 I sprinkled on a heavy coat of Cimmeron Doc rib rub and then rolled the ribs so they would fit on the cooker. I pinned them with some wooden skewers. I also added a light coat of Smokin" Guns hot rub to the pork tenderloin and it was ready for the smoker.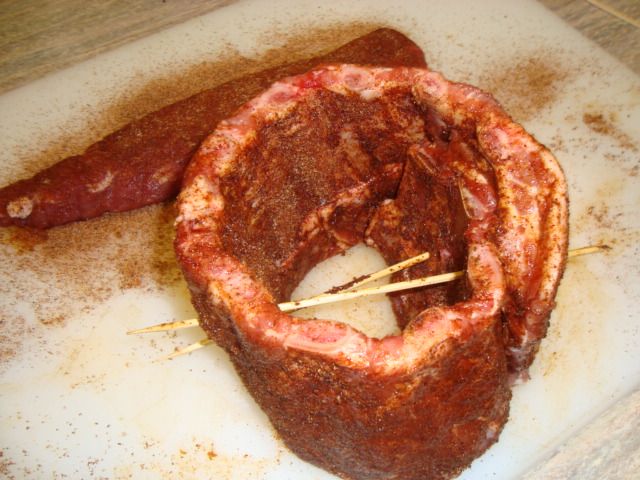 The ribs and tenderloin ready to go on the cooker.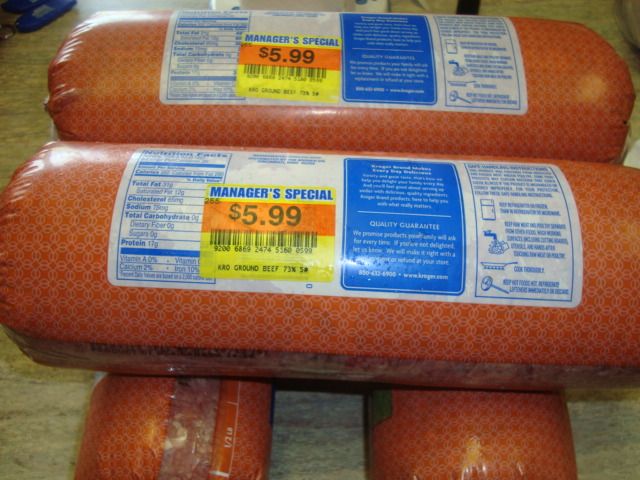 Kroger had a "Managers Special" on some 28% fat burger in the 5 pound rolls. Can you believe $5.99 for 5 pounds? Wow, that is just $1.20 a pound. Anyway, I bought 20 pounds of that good stuff. Jan made me up twelve 1/3 pound burgers for this cook.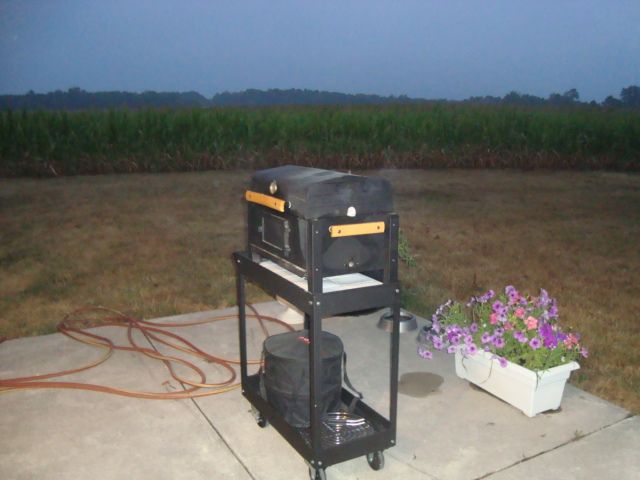 Kinda hard for this old fellow to fool around with these 100 degrees days so I started this cook about daybreak when it was a little cooler. I set the CB 500X up with 1/2 the cooker direct and the other half indirect. Just the same as I would it's big brother the CB 940X for this type of cook.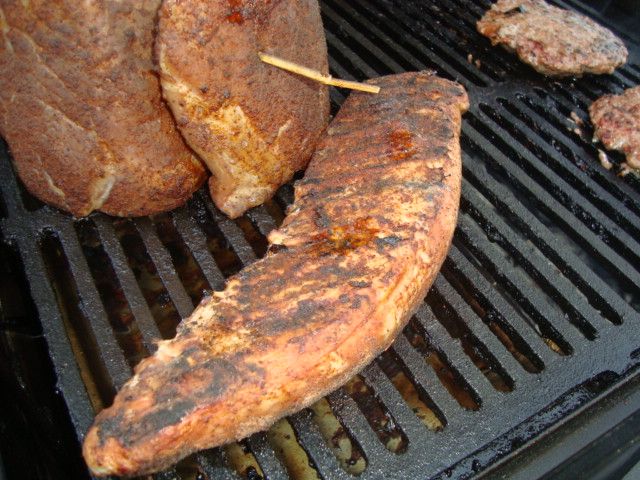 I placed both the pork tenderloin and the spare ribs on the indirect side of this fine little cooker.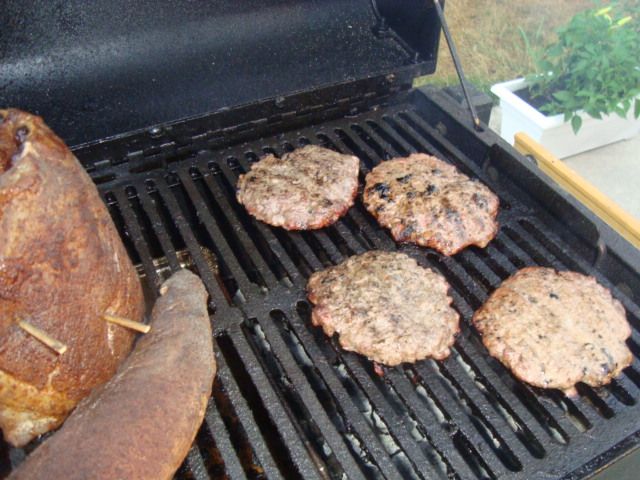 Then I started my fat burgers on the direct side of the cooker for their short sear and cook.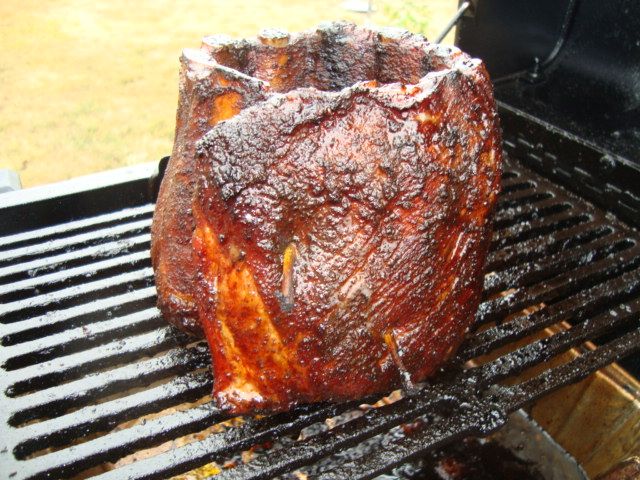 My slab of spares starting to get some nice color.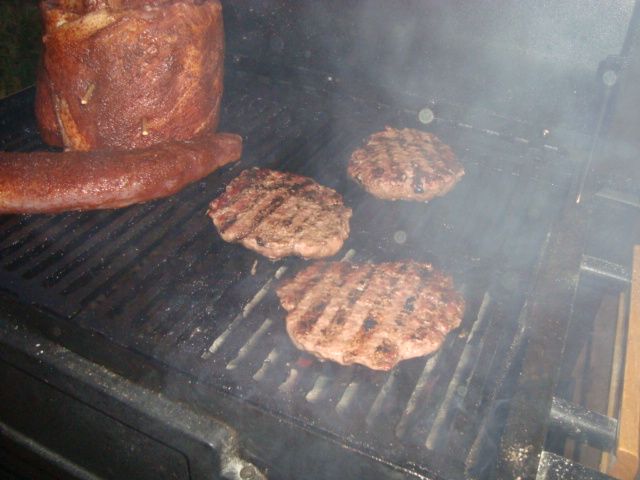 Kept working the burgers until I had all 12 done and on a plate.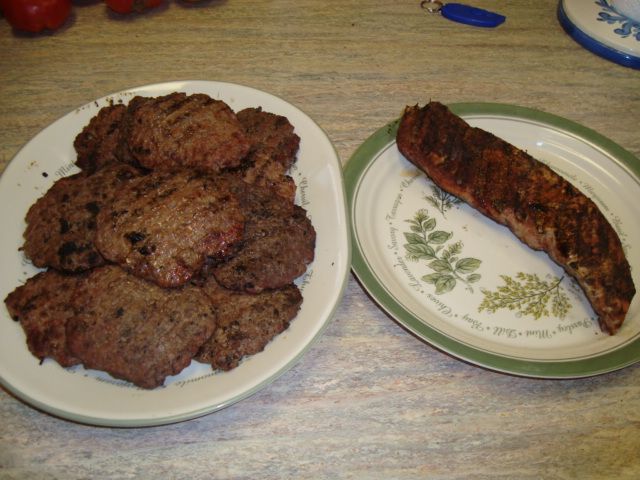 At about the same time, my pork tenderloin was at about 138 degrees internal and ready to come off the cooker so I took it off as well.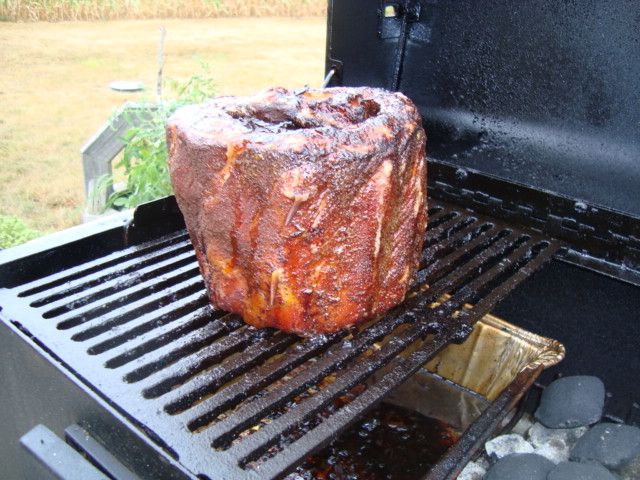 I did turn the ribs over for a while during the cook.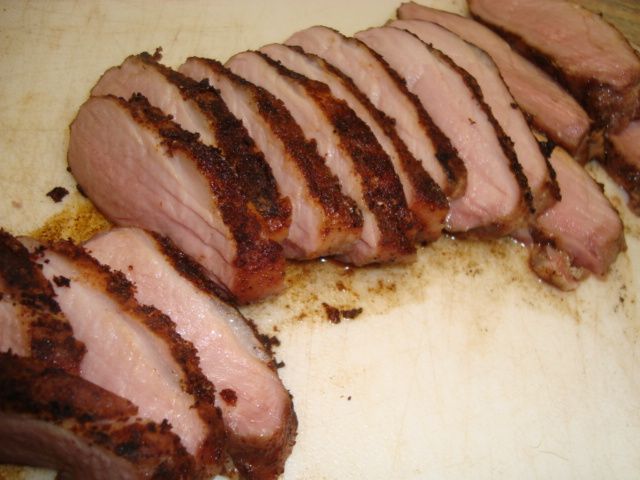 Cut that pork tenderloin up and Jan must have skarfed about half of the meat before I could get it put up!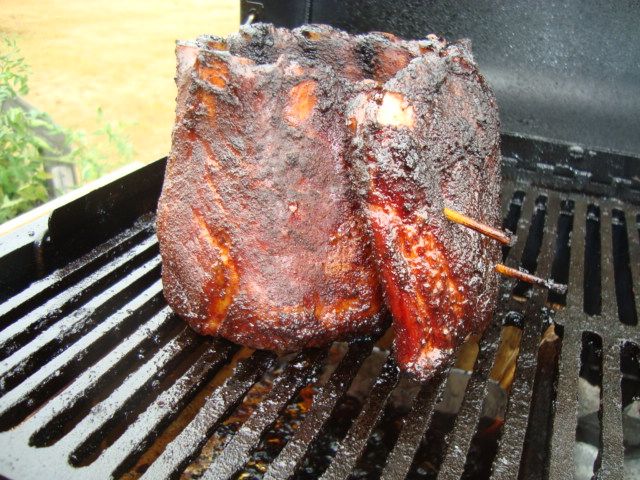 Ribs about ready to come off the cooker.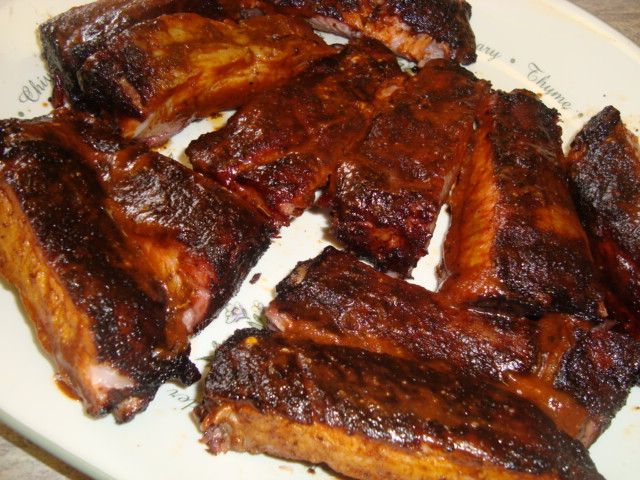 I cut them into individual pieces for serving.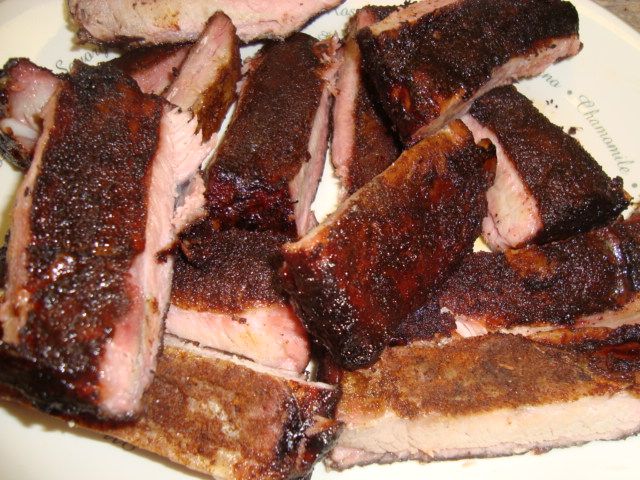 Another great cook on one slick little charcoal cooker.