This steak cook was done last week on the classic Char-Broil 940X along with some burgers, brats, dogs, pork steaks, and strip steaks.
Philly has it's Cheese Steaks, Chicago has it's Italian Beefs, and Old Dave has his not yet famous Coatesville Steak Hoagies.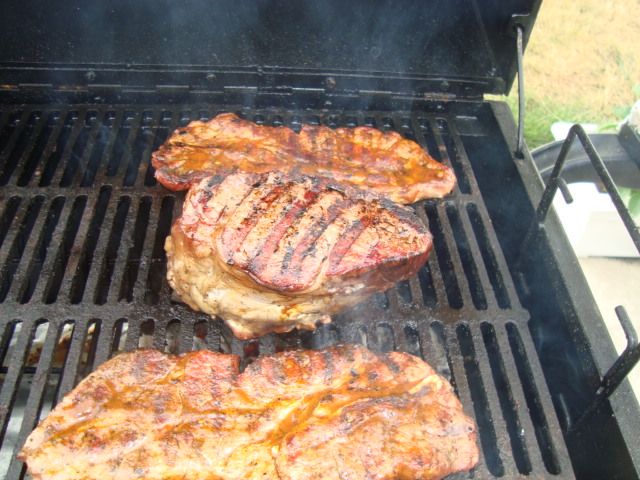 This is a rib-eye roast that I cut off the end of a whole loin and will make some good steak hoagies. It was prepped with some garlic salt and some fresh ground black pepper and was quickly seared and taken off the grill at an internal temp of about 125 degrees.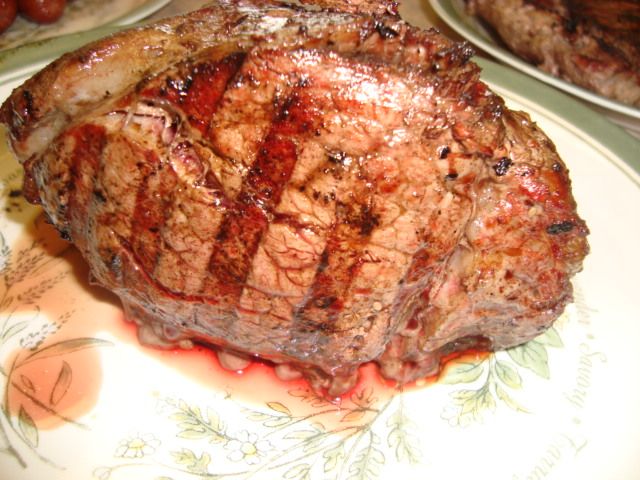 Rib-eye roast just off the cooker and looking good.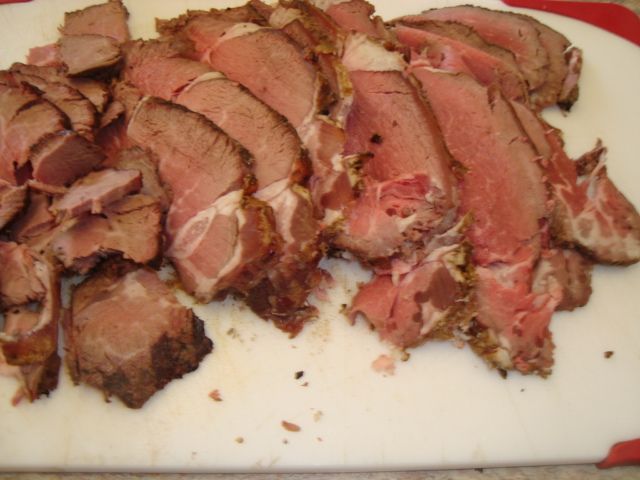 With this smaller amount of meat, I just sliced it by hand with a knife to save some time with cleanup.

Ok, now to make up my not so famous hoagies...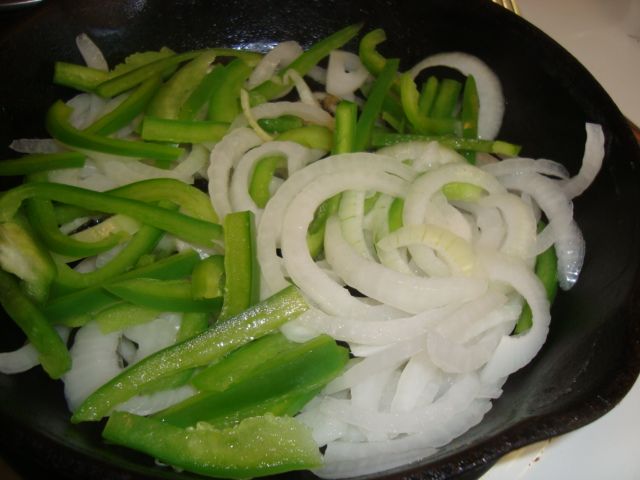 I start by slicing up some onions and bell peppers and placing in a black iron skillet along with some peanut oil and slowly cooking for a while until they are starting to brown up pretty good.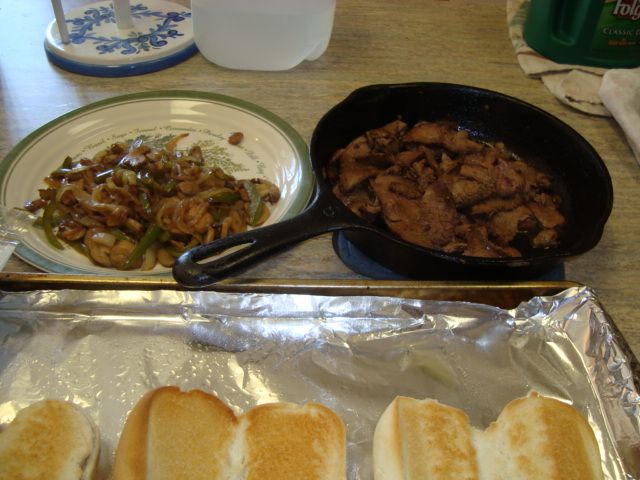 While my onion mix is cooking, I like to place my hoagie buns under the broiler to toast them up a little. Just before my onion mix is done, I add some mushrooms and let the mixture cook for an additional few minutes and it is ready.

My cut up steak goes into another black iron skillet along with some of "Rick's Sinful Marinade" to be just warmed but not cooked again as I like to keep the meat on the medium rare side if possible.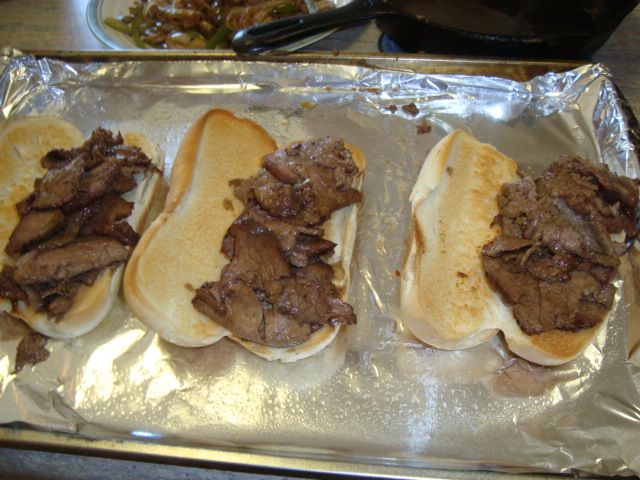 I add a generous portion of the marinated sliced steak to the hoagie rolls.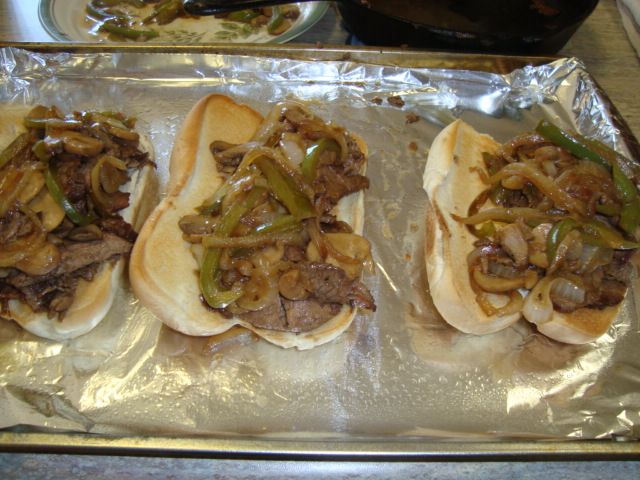 On top of the steak, I pile on some onion, pepper, and mushroom mix.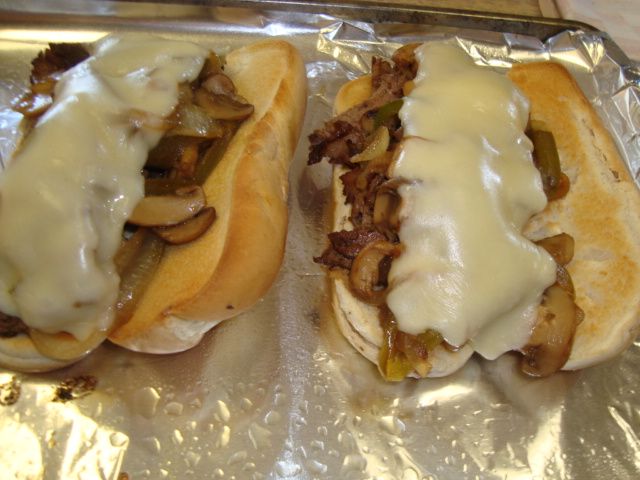 I then add some slices of mozzarella cheese and place the sandwiches into the oven to finish for a few minutes. I like the buns crisped up a little so they are crunchy when eaten.
And there it is....Old Daves not so famous Coatesville Steak Hoagie.

And remember, this cook was done on that no longer available classic Char-Broil 940X that made helped make Char-Broil famous.