I did this cook last fall and just now getting it up on the blog.
This is a great low carb lunch off of the charcoal fired Char Broil 500X cooker. It's kinda a main dish and salad combined.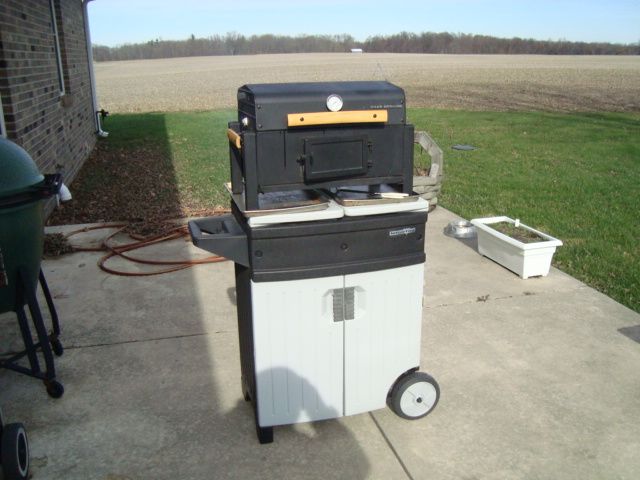 I rolled the "Trunk Monkey" out to my cooking patio and fired it up with some good Ozark Oak lump charcoal. Nice brisk morning with the temp at about 34 degrees and some sun.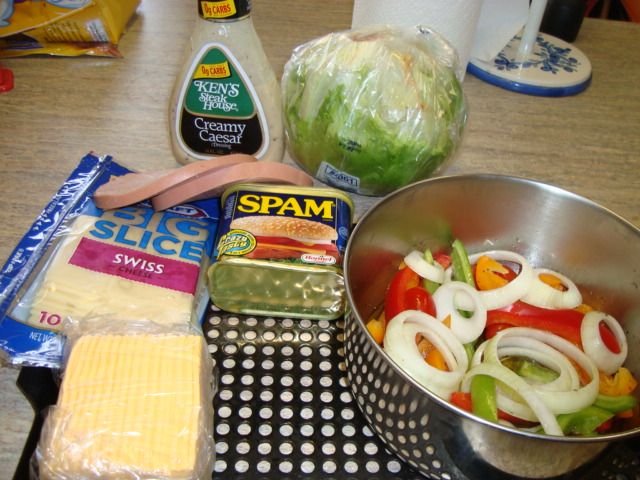 The ingredients for this cook are as follows:

1 can of that wonderful Spam
a couple of 1/2" thick cuts off of a chub of baloney
a few slices of American cheese
a few slices of Swiss cheese
some rolled and sliced lettuce
some strips of red, green, and orange bell peppers
some plum tomatoes
some onions sliced and cut into rings
some of my no-carb marinade
No-Carb Creamy Caesar salad dressing
low carb tortilla wraps

I also used a flat veggie cooking pan for the grill.

I start by slicing up the veggies and getting them into the marinade a couple of hours before the cook. I then sliced up the meat and brushed on a coat of the marinade to each piece. I also sliced up the cheese.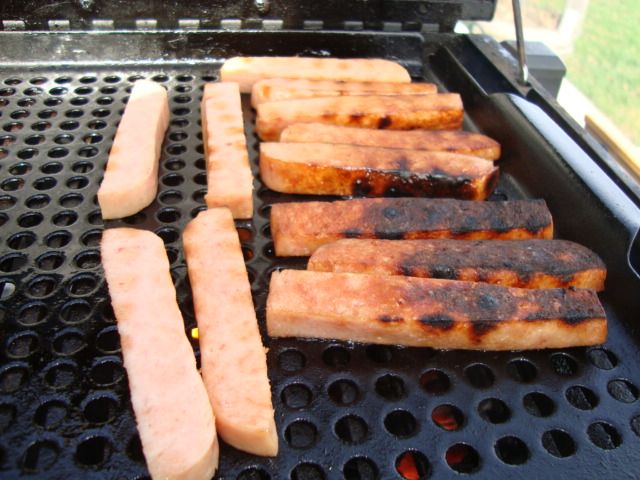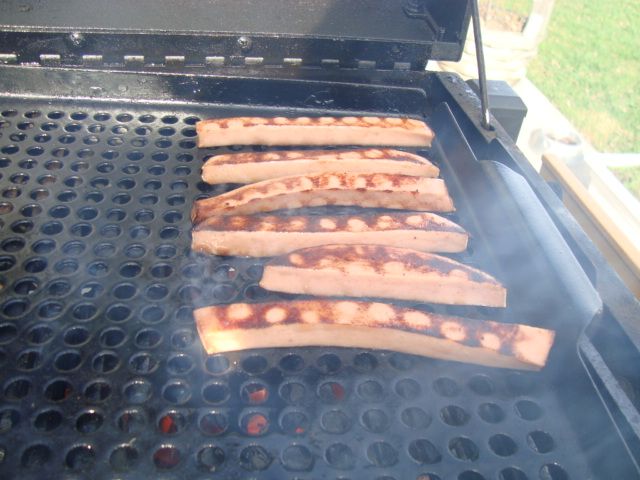 Put the meat on first with a very hot direct fire and it only took a few minutes to get it cooked to suit me.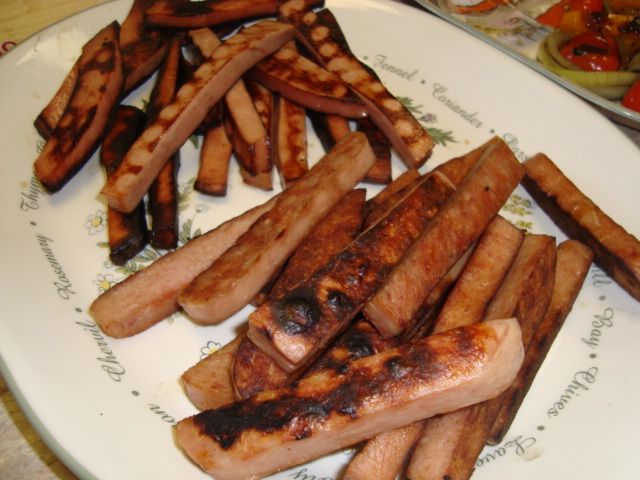 Doesn't that look good...I couldn't keep Jan out of it!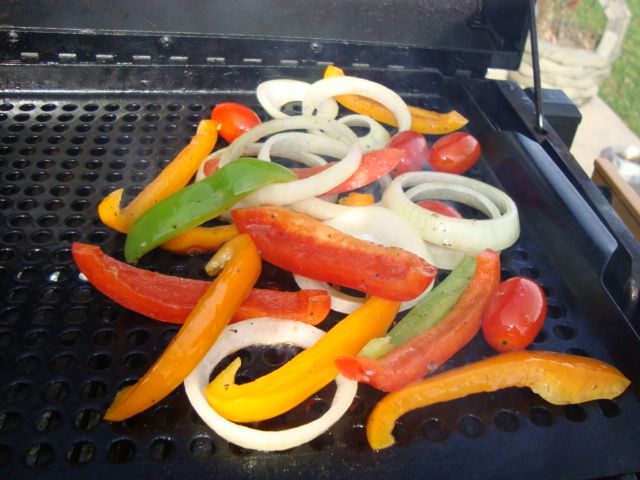 Next came the veggies and they cooked up nicely as well.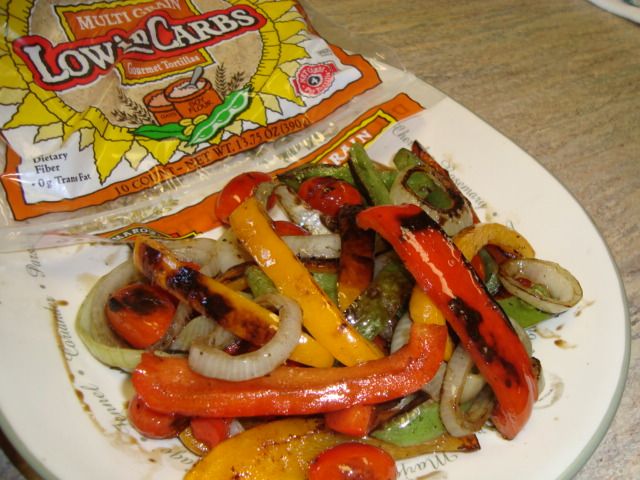 I got the low carb wraps out for this treat.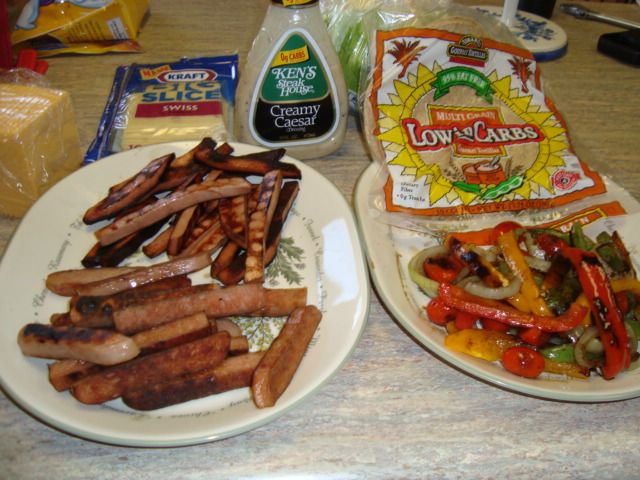 Make your own rollup time....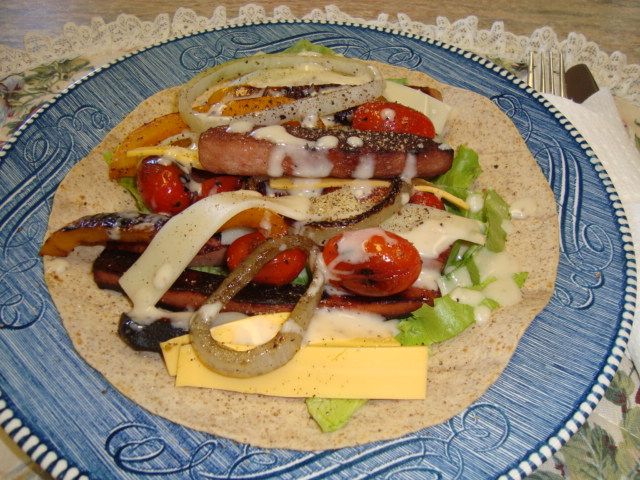 I made this one up and then poured on a little salad dressing.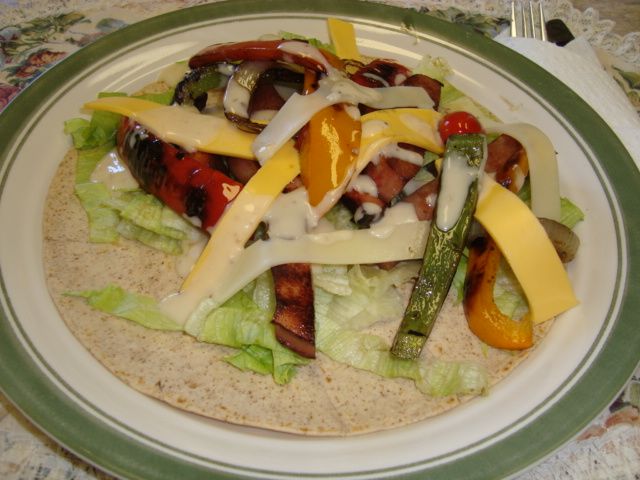 Jan made this one up for herself.

Really made a nice 5 carb lunch. Gotta love that Spam!!