I smoked a few pounds of cheese in the Char-Broil 940X yesterday and it came out well.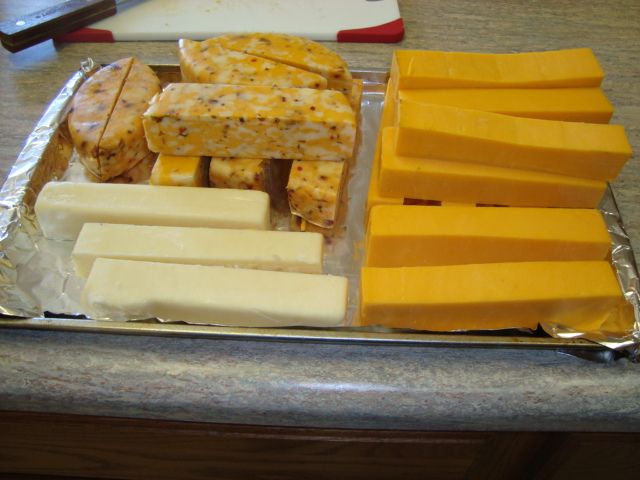 This is what was used in this smoke:

3.40 pounds of Alpenhaus Swiss
1.16 pounds of Danish Havarti
4.93 pounds of that wonderful Three Alarm Colby Jack
4.00 pounds of Sharp Cheddar
1.13 pounds of some extra, extra, sharp 4 year old Cheddar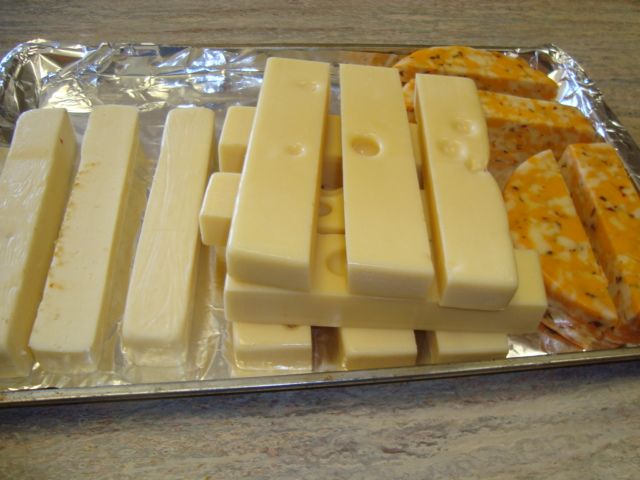 This is the other tray of my prepared cheese.

I started this cook by starting six Stubbs brickettes with a propane torch in my small charcoal chimney, After they were ashed over pretty good, I placed them in a pie pan on the ash pan of the CB940X.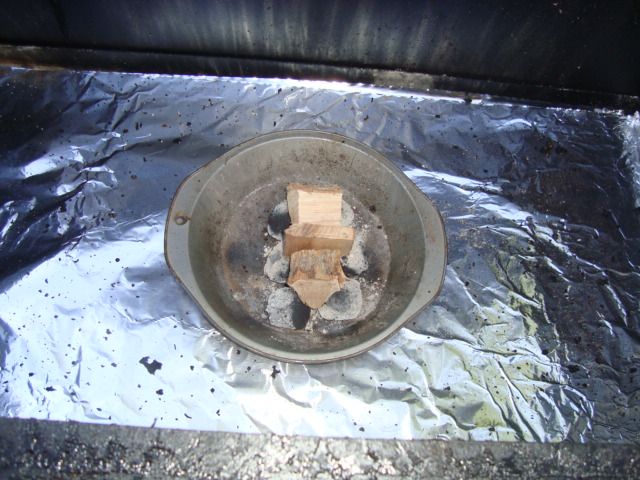 I had some mild hickory out of Maine and placed a few chunks on top of the coals in the pie pan for my smoke wood.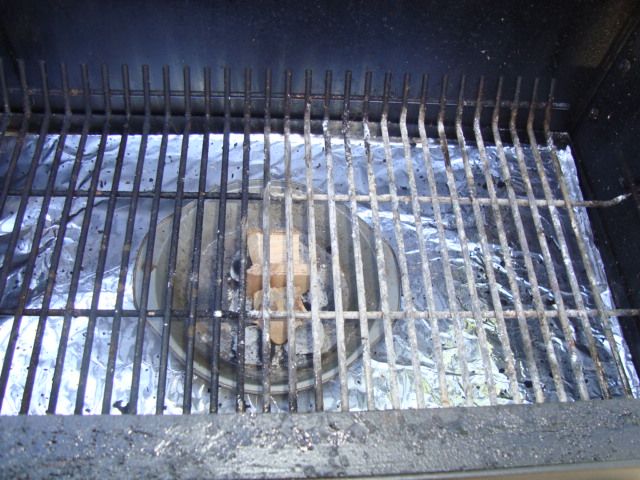 I placed the charcoal grate back into the cooker.
I used three half pans to keep the smoke indirect and I also use the pans for ice in the warmer weather. I was cool that morning with the temp around 52 degrees so I didn't have to use ice on this cook.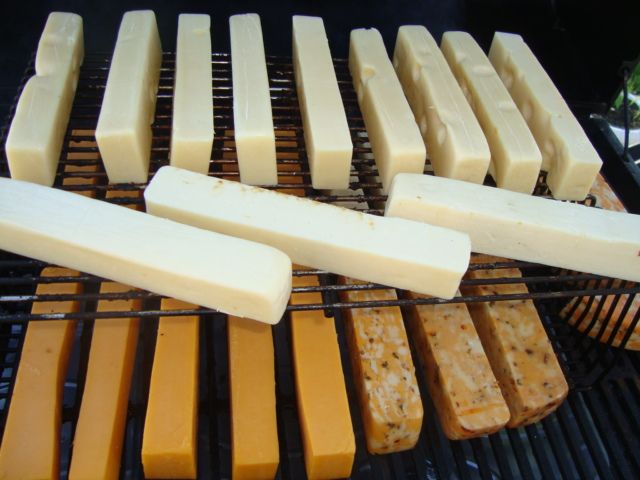 I then placed the cooking grids back into the cooker and also a raised grid and loaded the cheese on my two layers in the cooker.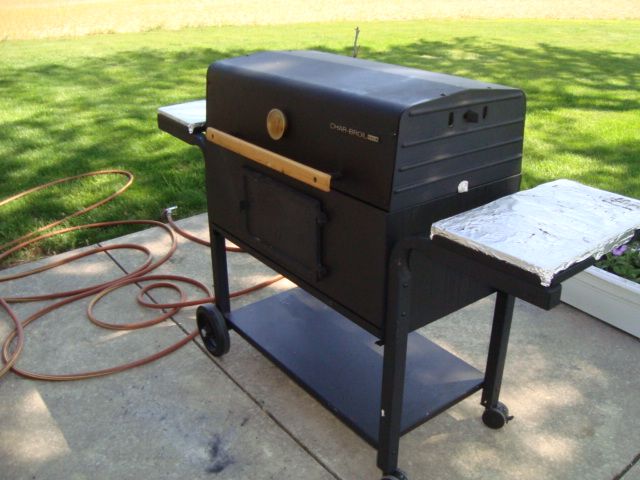 Was a nice morning although a little cool.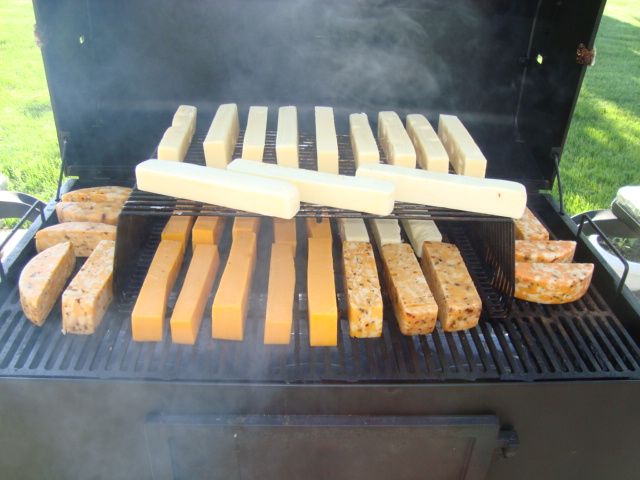 This batch took about 55 minutes and I removed it from the cooker.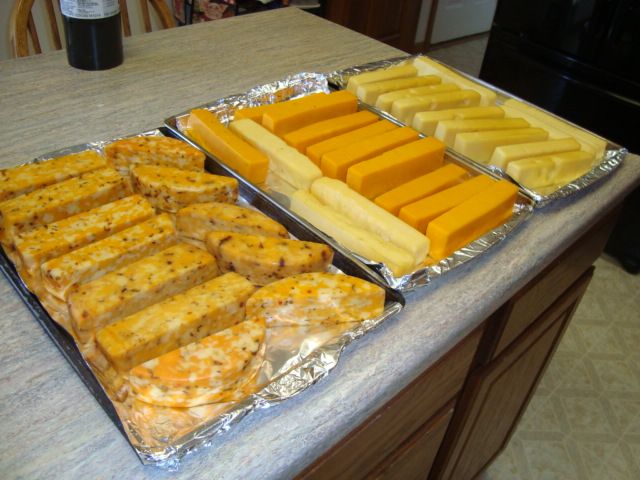 Looking good just off the smoker.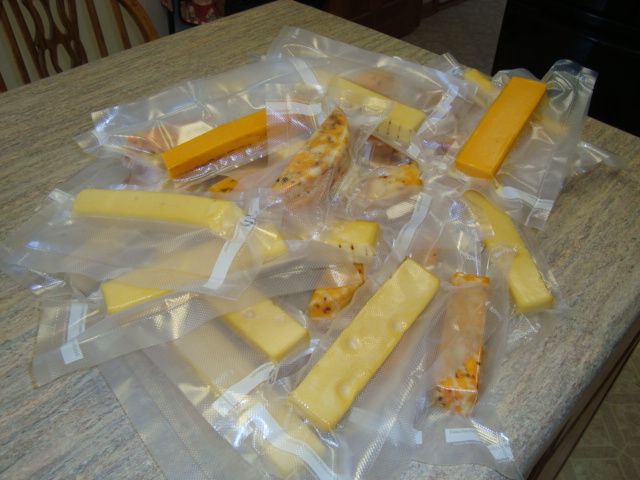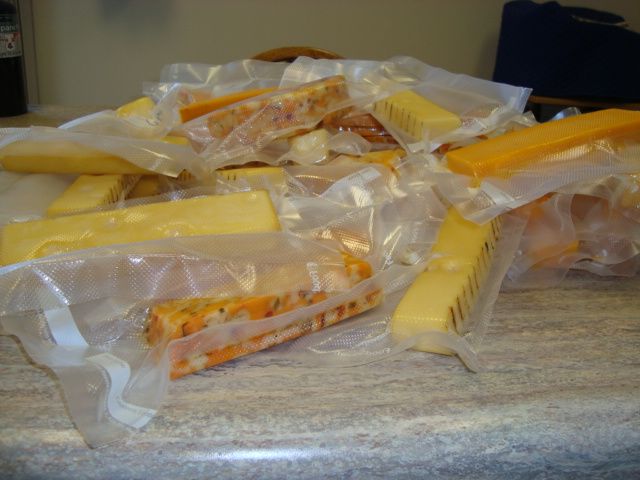 All sealed up and ready for the fridge.

Where's the crackers........?

There is additional information on my blog on the methods and technique used for this great treat. Find it in the Table of Contents under "Smoking Cheese".