I did this bake a few days ago to see if I could get a decent pizza off of my air fryer and I think I did come up with something that was pretty good. I am sure I can improve on it on my next bake as I did make a couple of mistakes on this first try.
I make dough for pizza, calzones, focaccia, French bread, and a couple of Italian flatbreads (all use the same dough) and freeze it for future use so this is a packet of dough from the freezer. I also used a pizza screen for this bake.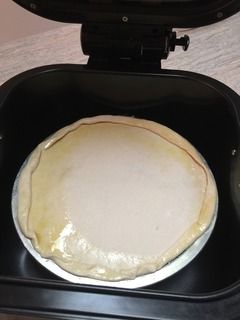 I pre-baked my dough on a raised setup in the air fryer. I used a temperature of 400 degrees and a time of 8 minutes.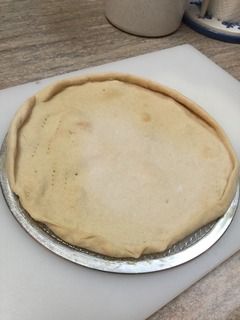 The pizza crust just out of the air fryer and ready to be finished.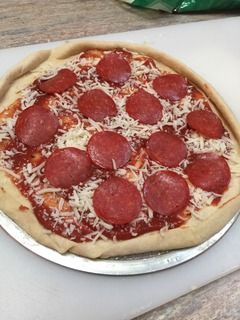 I added some sauce, then some cheese, and then the pepperoni. I figured I needed to have the meat covered to prevent it from blowing off the pizza.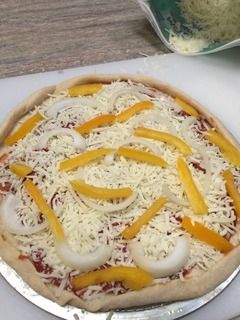 I added more cheese and then some onions and bell pepper pieces.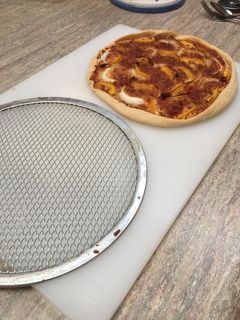 It was baked in my 10 quart NuWave air fryer. I set the temp for 400 degrees and the time for 16 minutes. I checked it at 8 minutes into the bake and found the bell pepper pieces starting to burn a little on the edges so I cut the temp back to 330 degree and finished the bake.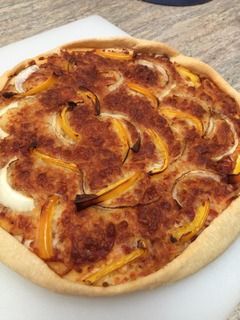 The pizza looked pretty good to me.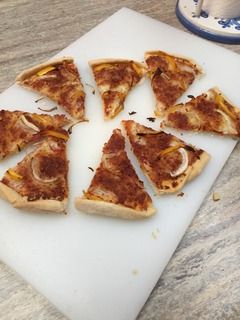 The pizza was about 10 inches in diameter.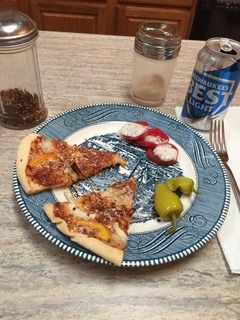 The pizza made a fine lunch. I will sure do this bake again as this pizza was great!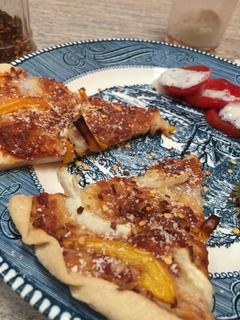 The crust was very good and slightly crunchy on the outside edges.