Here is another cook I did recently on my NuWave 10 quart air fryer.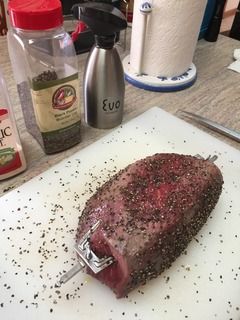 I started with a 3.58 pound bottom round roast. I trimmed it up and then applied some olive oil for a sticker and then some garlic salt and butcher cut black pepper to my roast and placed it on the rotisserie and turned it loose.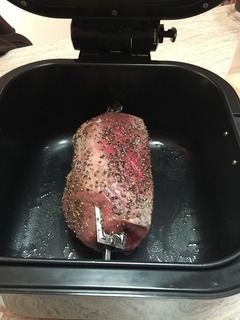 Was a pretty close fit in the cooker.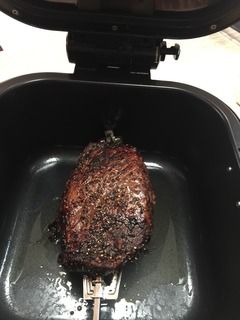 The meat about done on the rotisserie in my NuWave 10 quart air fryer. The meat was cooked at 370 degrees for 65 minutes and taken off the cooker at about 128 degrees internal temperature.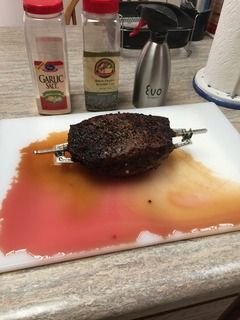 Resting and cooling off before I slice and shave it up for sandwiches. I wonder if it will be juicy? Nah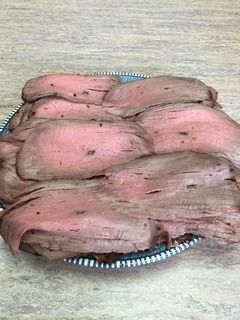 Came out great but I got it a little too done..had a little more temperature carryover than I expected with the higher cooking temperature.
Sure made a great roast beef sandwich with a couple of slices of Swiss cheese and some horsey sauce.