I did this little air fryer cook a couple of days ago and it came out quite nice. The cook was done in my NuWave 10 Quart Air Fryer.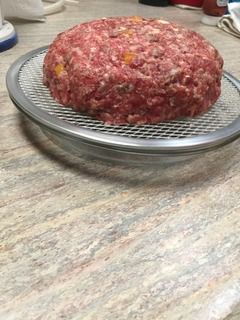 My setup for this cook was a 10" pizza screen over a 9" glass pie pan. This allows me to keep my meatloaf out of it's own grease and fat. This raises the meat up some inside the cooker and also makes for a much easier cleanup. Meat was made up with hamburger, sausage, onions, bell peppers, egg, spices, crackers, and some ketchup. It weighed slightly over two pounds.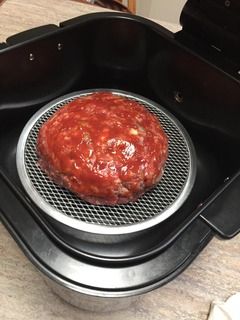 Going into the cooker at the start of the cook.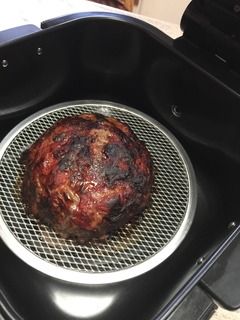 The meat done on the air fryer at 165 degree internal. I set the temperature at 360 degrees, and set the time at 60 minutes, and it came out perfect at 55 minutes so I removed it from the cooker.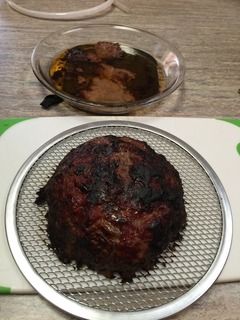 The meatloaf just off of the NuWave 10 quart air fryer. You can see all the extra fat that was cooked out of the meat in the glass pie pan.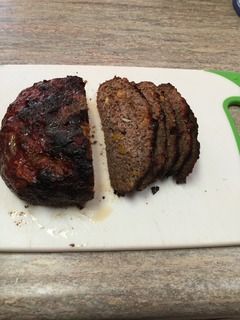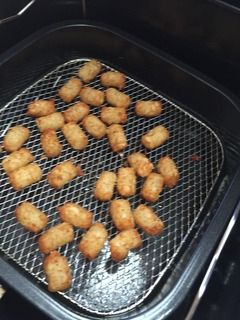 Tots were cooked after the meatloaf for about 7-8 minutes at 360 degrees.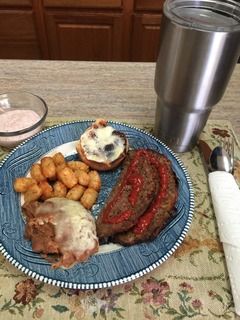 I served the meatloaf and tots with some refried beans, some cole slaw, and a garlic bun. I know there is too much ketchup on the meatloaf but I have it for the tots as well and dip them into the extra sauce. Sure was a fine lunch.