This is my second cook in my Hasty-Bake Ranger using my homebuilt rotisserie setup and it came out well.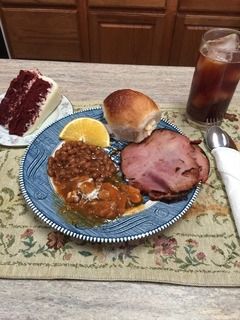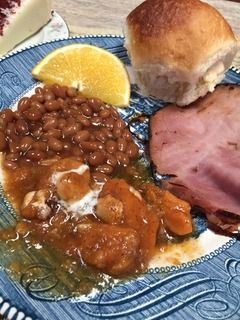 The ham, the candied yams, the baked beans, and the yeast rolls were all done on my Hasty-Bake Ranger. Sure made a fine lunch.
I cooked a Hickory Smoked Cumberland Gap ham that weighed a little under 8 pounds in the rotisserie using a good hardwood lump and some hickory chunks for smoke. I guess that would be called a double smoked ham.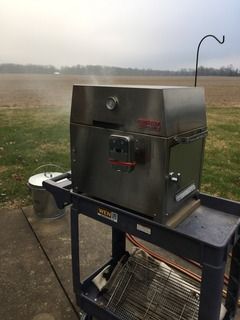 I did this cook early yesterday morning with a temperature around 39 degrees and in a light misting rain. That Ranger is one of two tailgater sized cookers that Hasty-Bake makes and is a nice all Stainless Steel cooker / smoker.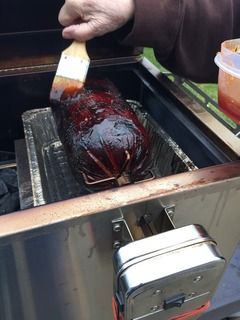 I glazed the ham a couple of times with a Honey Sriracha Glaze and the ham took about 2 hours and 45 minutes to get done in the rotisserie. I was using s cooking temperature of about 275-320 degrees.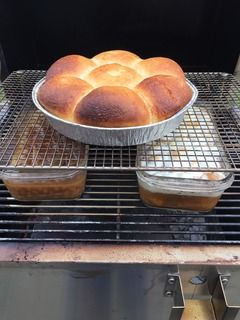 After I pulled the ham off of the cooker, I changed it back over for regular cooking and added my pan of candied sweet potatoes, a pan of baked beans, and a pan of yeast rolls to complete my meal.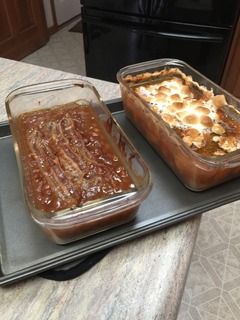 Sides just off of the cooker.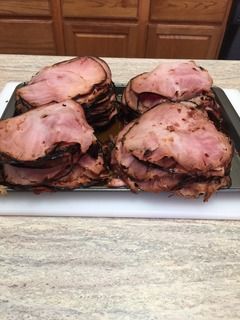 I ran the ham thru my slicer and it came out nice and ready to be served.