This cook was done on my GMG Davy Crockett pellet grill running hickory pellets.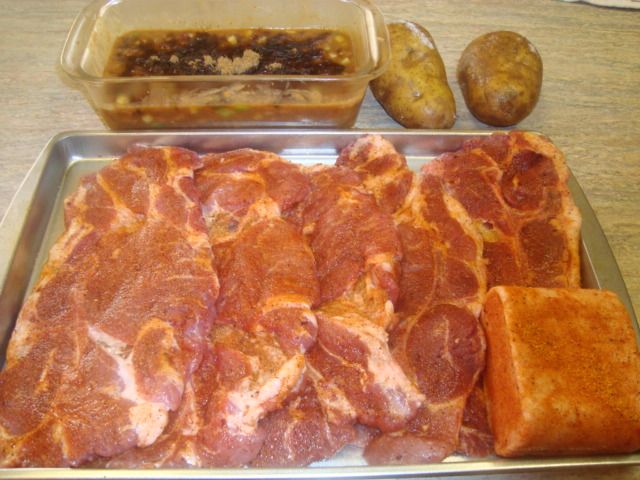 I rubbed the five large pork steaks and the Spam block with my favorite rub and they were ready for the grill. I then fried up some bacon, chopped it up, and then made up my maple bacon beans. Next step was to rub some peanut oil all over my baking potatoes and then add some sea salt and that concludes the prep for this cook.

Rolled the cooker around to my cooking patio and fired it up. I set the temp to 160 degrees for some extra smoke for the first hour.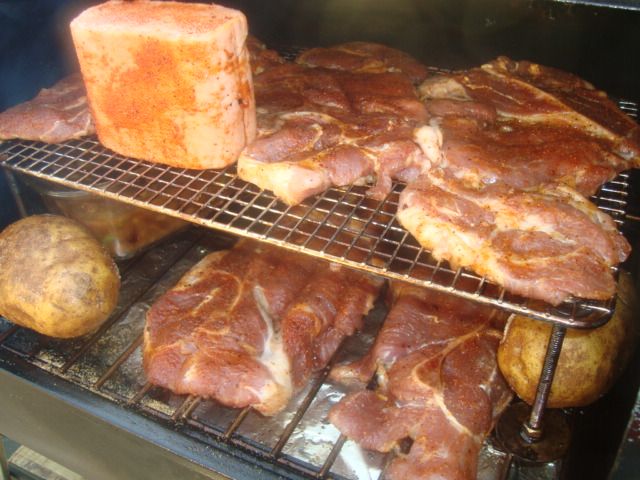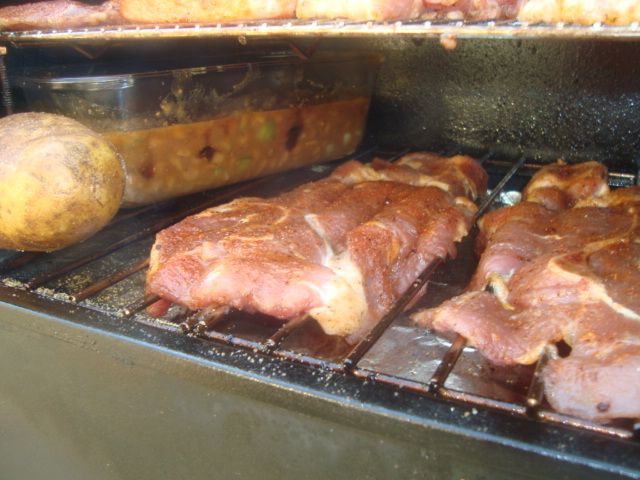 I used my raised second grip for this large cook.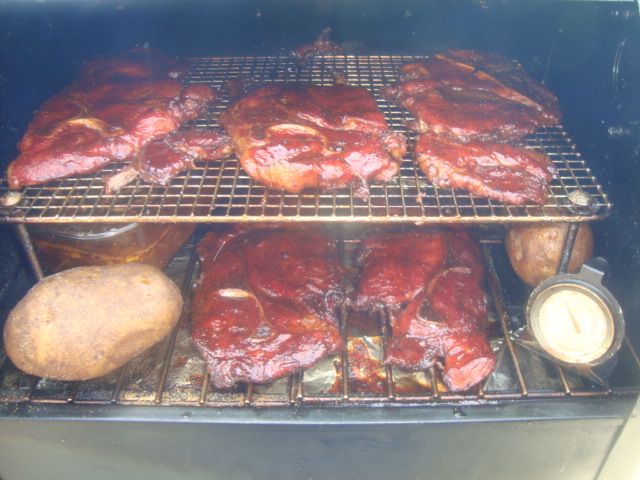 This picture was taken later into the cook.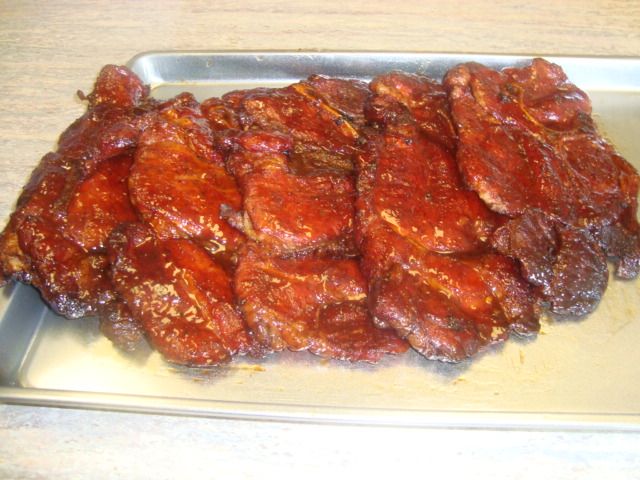 The pork steaks came off first and looked great.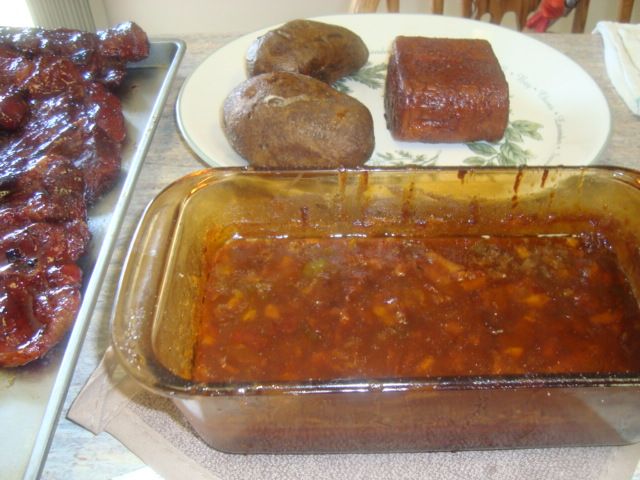 The balance of the cook. Total time was about 4 hours for the cook.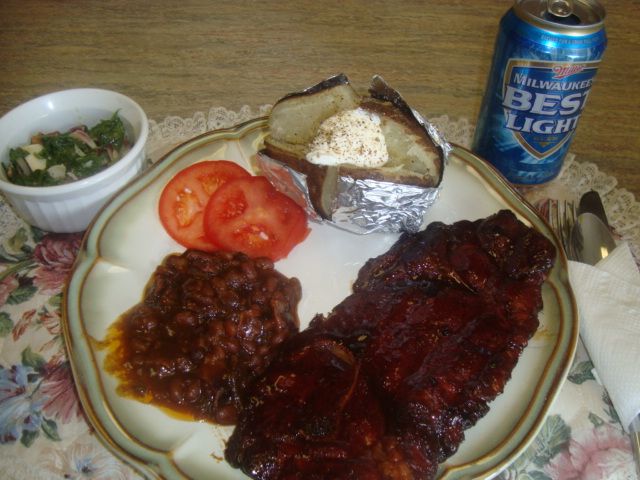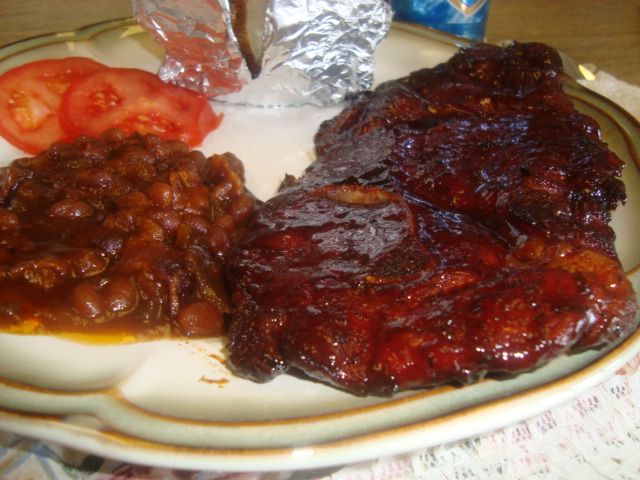 I added a hot bacon spinach and egg salad and some sliced tomatoes and had one great meal.
My Spam Slyder meal looked like this...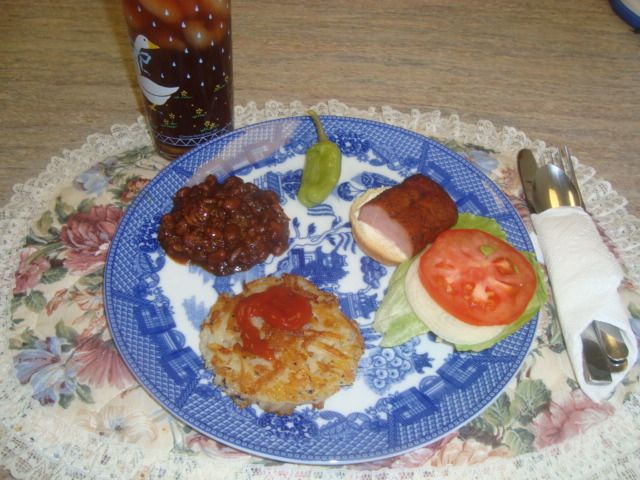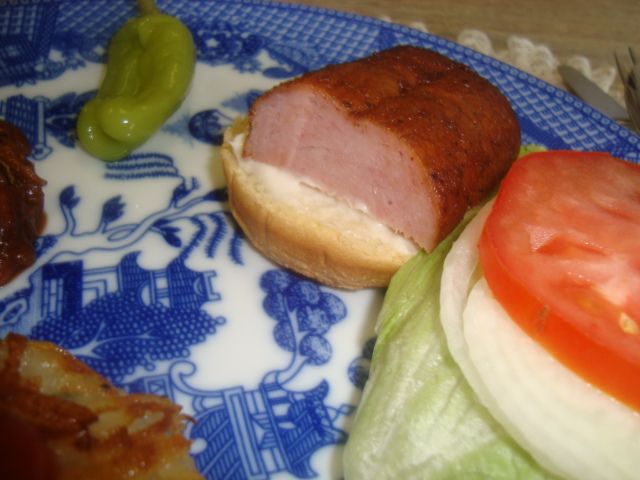 I cut a thick slab off of the Spam block for this meal and then dressed my sandwich with lettuce, tomato, onion, and some horsey sauce.