This is a chuck or pot roast with veggies cooked in a standard 12" Lodge camp oven over a charcoal fire.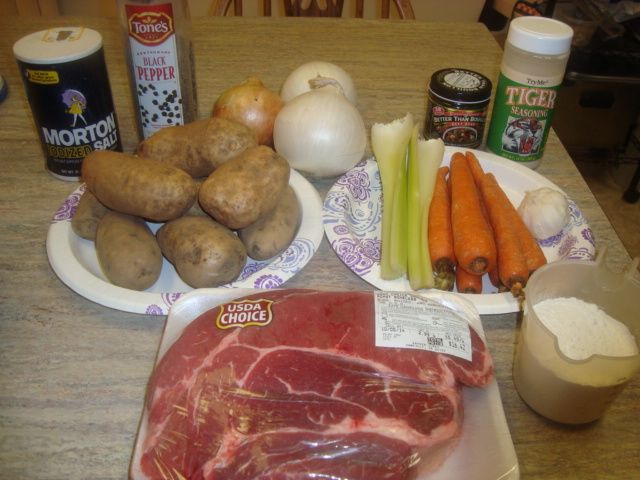 The ingredients are as follows:

2-4 pound chuck roast
7-8 small potatoes
3 large onions
4 cloves chopped garlic
6 medium carrots
2 stalks of celery
steak seasoning
1 cup flour
salt and pepper
Better than Beef concentrate
3 TBL veg oil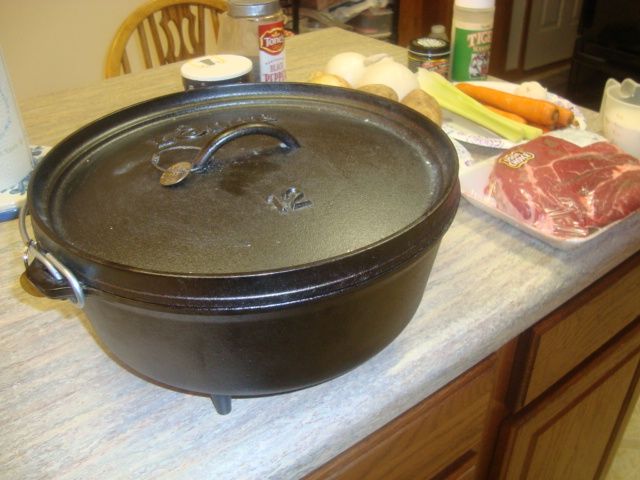 My 12" Lodge camp oven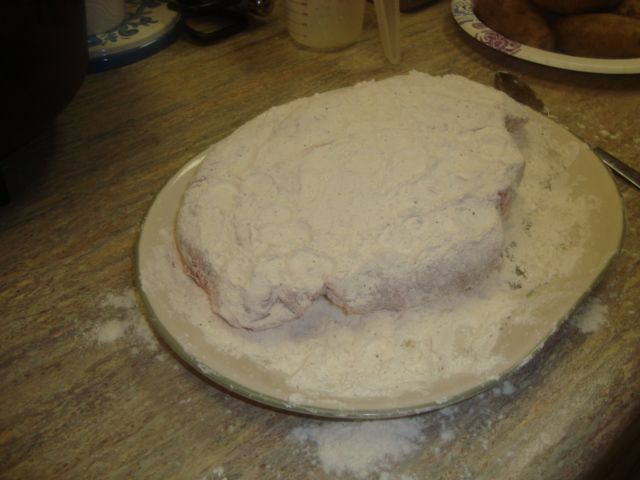 I mixed up the flour, steak seasoning, and salt and pepper and rolled my roast around in it until I had it covered well. I also sliced up one of the large onions into 1/4" slices. I made up about 3 tsp of the Better than Beef concentrate with about 16 oz of hot water for my roast. This is the broth that will be used in my cook.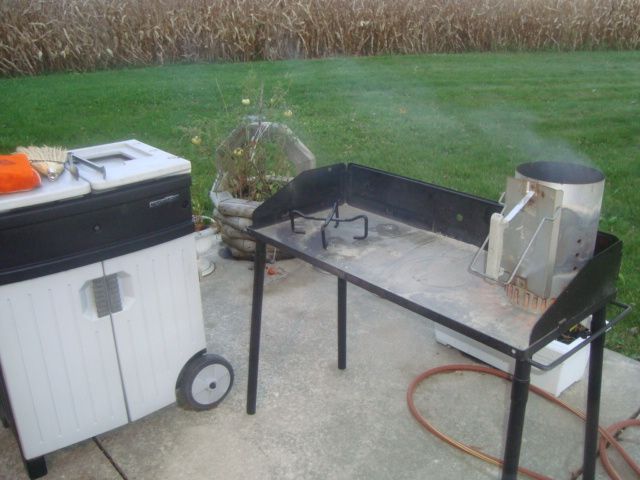 Was a cold Fall morning with the temperature at 38 degrees and it looked like rain and was very windy so I got an early start with this cook.
I started about 30 coals in a Weber chimney to be used to sear my roast.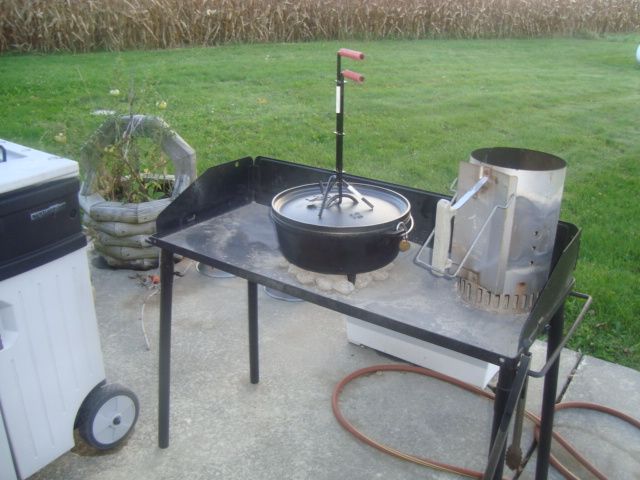 Laid a bed of coals down on the table and placed the camp oven on these coals and then added the vegetable oil for my sear. I let the pot warm up well and seared both sides of my meat.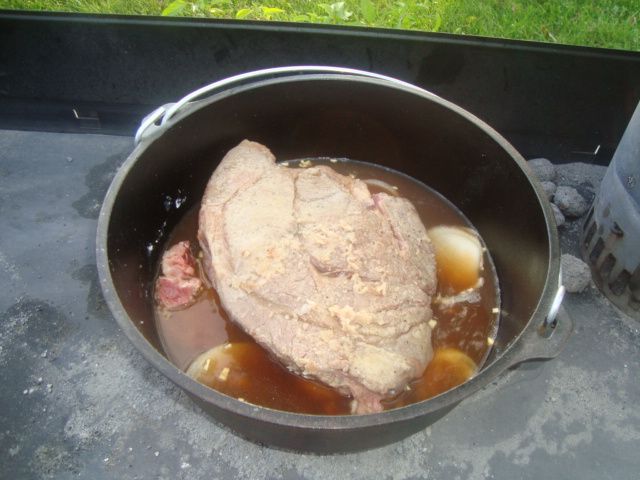 Took the pot off of the fire and then took the meat out of the pot. I then added the onion slices and garlic to the bottom of the camp oven and then placed the meat back on top of the onions. Next step was to add the 16 oz of broth to the pot.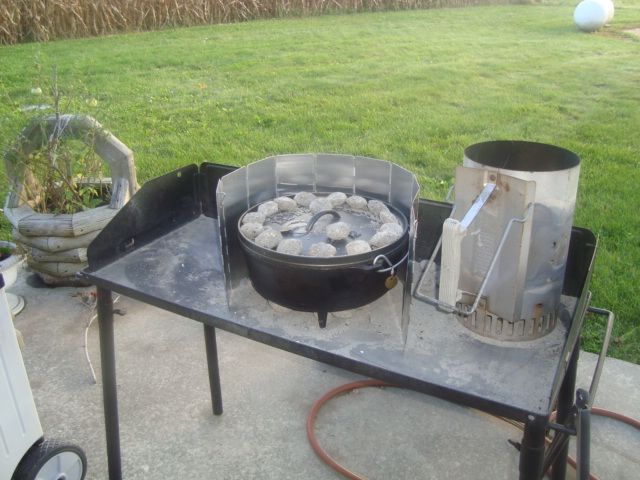 I used about 9-10 coals under the pot and about 17-19 coals on top (350 degrees) and had to re-fire this cooker about every 40 minutes due to the cold and windy weather. Cooked the meat this way for about 2 -1/2 hours until the meat was starting to get tender. I wanted it so I could pull it apart with a fork when finished.
While the meat was cooking, I peeled and cut the potatoes into bite sized chunks, quartered the onions, peeled and sliced the carrots, and sliced the celery into bite sized chunks.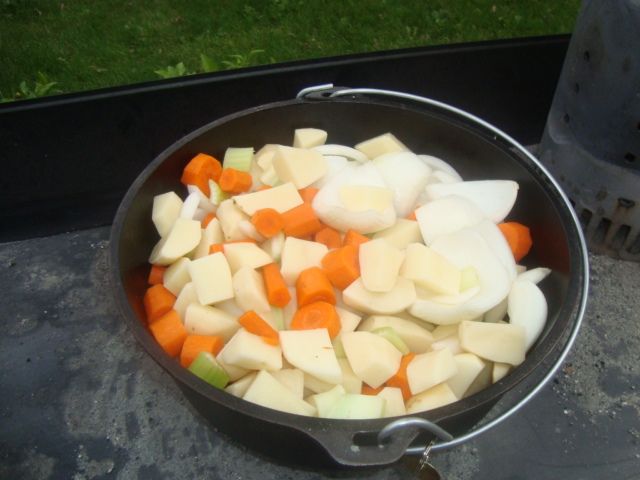 At the 2-1/2 hour mark into the cook, I poured the veggies on top of the meat.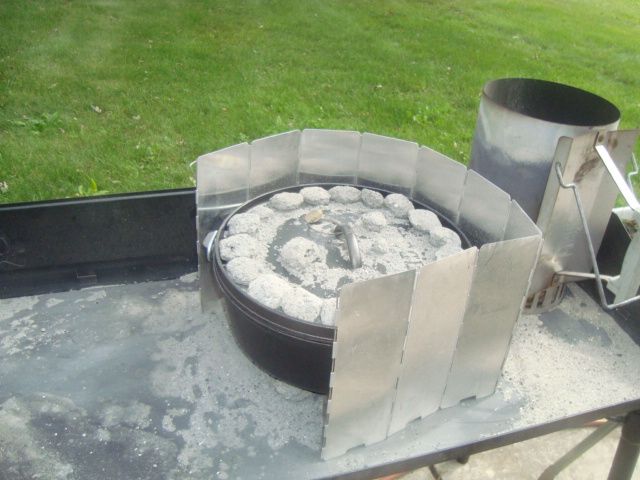 Cooked both the veggies and the meat about an additional 75 minutes until done.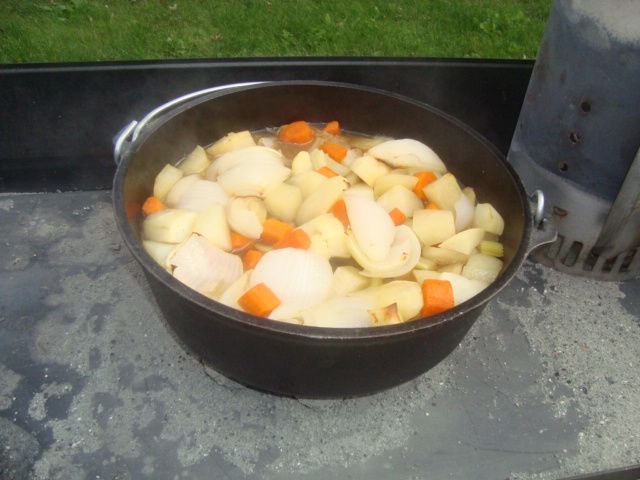 Just before I took the camp oven off of the fire.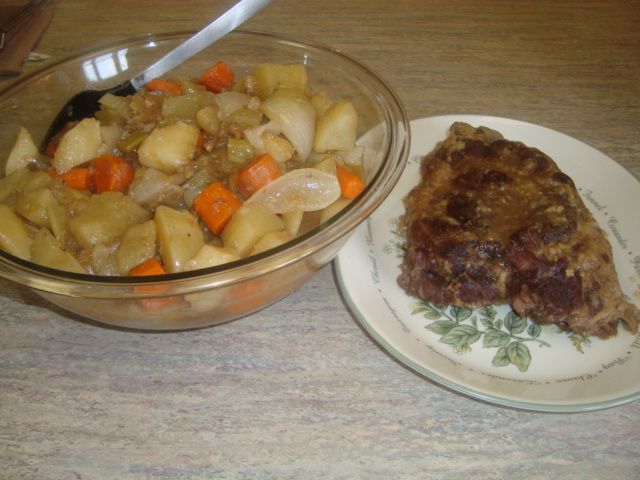 The veggies and meat dished and plated up.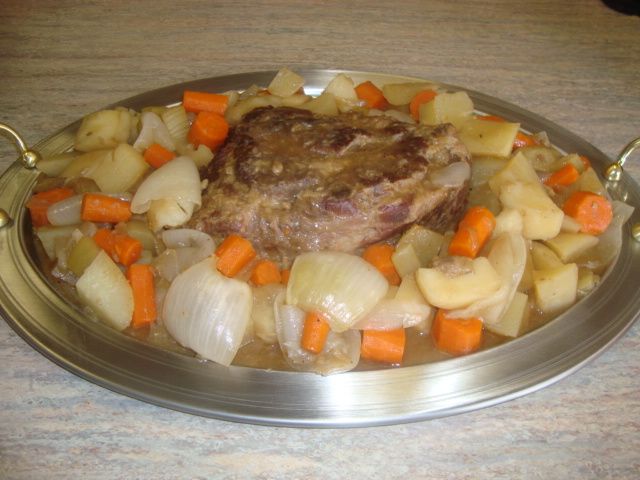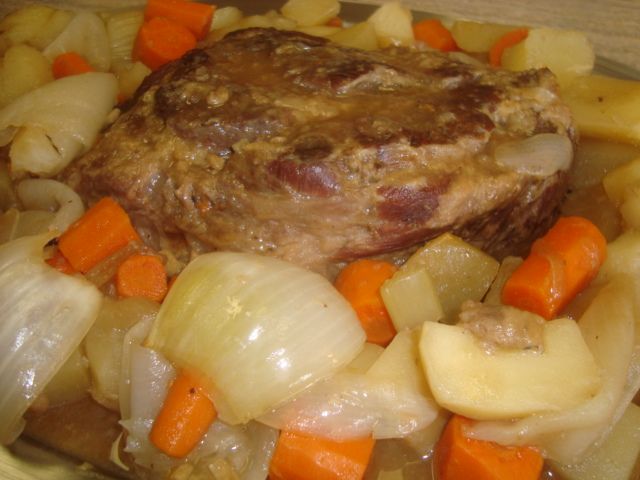 As served.