This cook was done on my little GMG Davy Crockett (Tailgater Size) pellet cooker using hickory pellets.
I started with a tube of Pillsbury Grands Blueberry Biscuits on a sheet pan.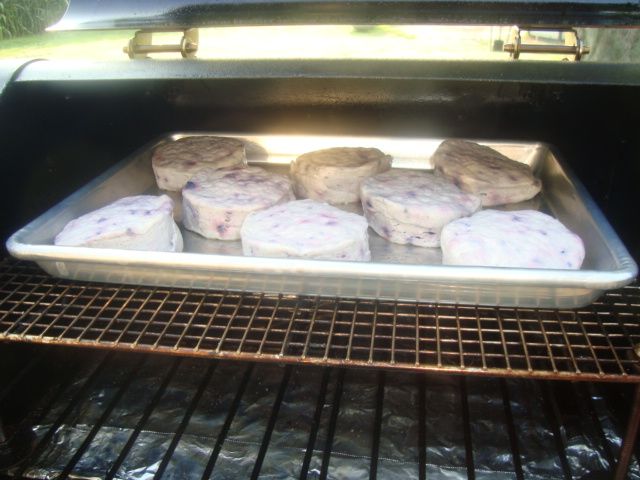 I got the cooker up to about 365 degrees measured on my baking surface and loaded the biscuits on my raised grid for baking.
About 20 minutes later, my biscuits browned up nicely and were ready for my treat.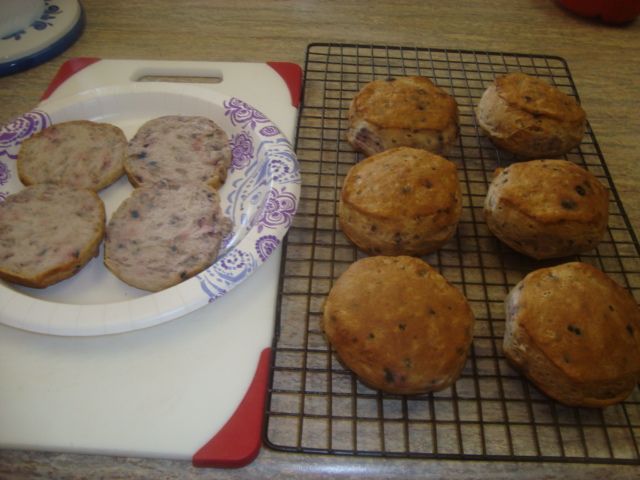 I cut a couple of them into two pieces as I wanted the inside toasted for my sandwiches.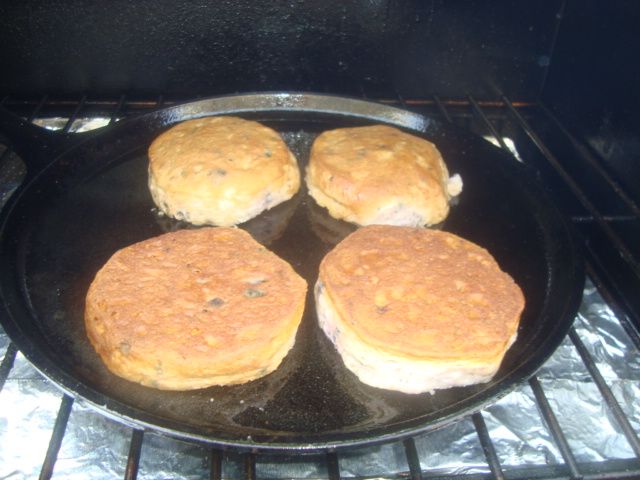 I put the two biscuits on my hot griddle and it took a few minutes to toast them like I wanted.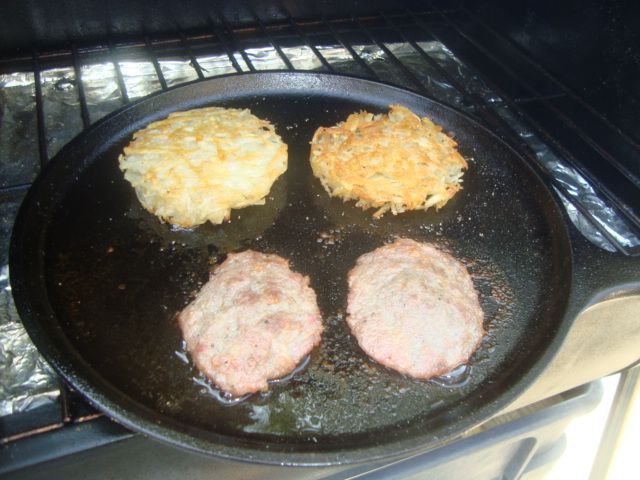 Next step was to put my hash brown potatoes inside an egg ring on the griddle for the first part of the cook. I also placed my two sausage patties on the griddle at the same time.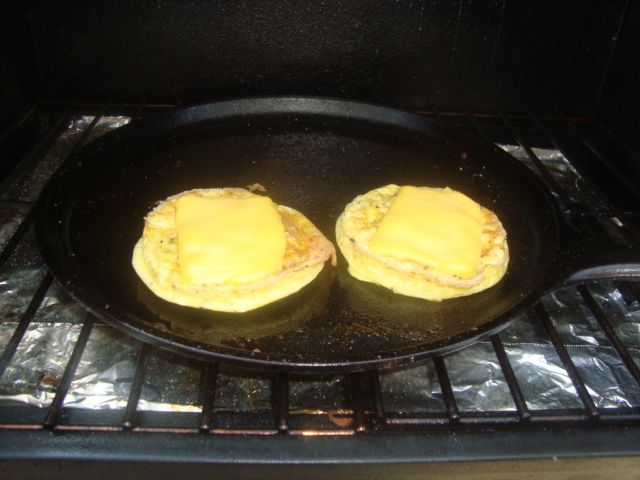 When that got done, I started my eggs in a couple of egg rings and after the first side was done, I turned them over and added the cheese.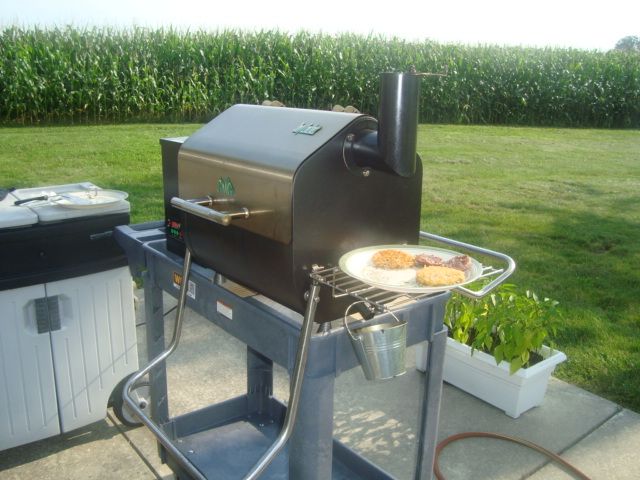 Sure was a nice morning for cooking and baking my breakfast and it came out great.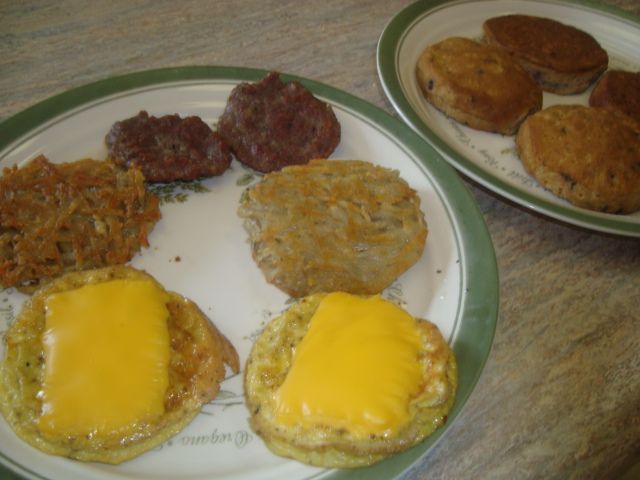 Here it is ready for the plate.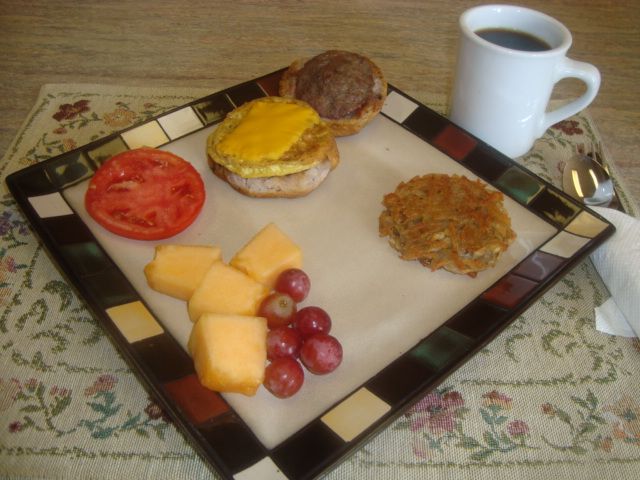 Added some breakfast fruit and it is ready to eat.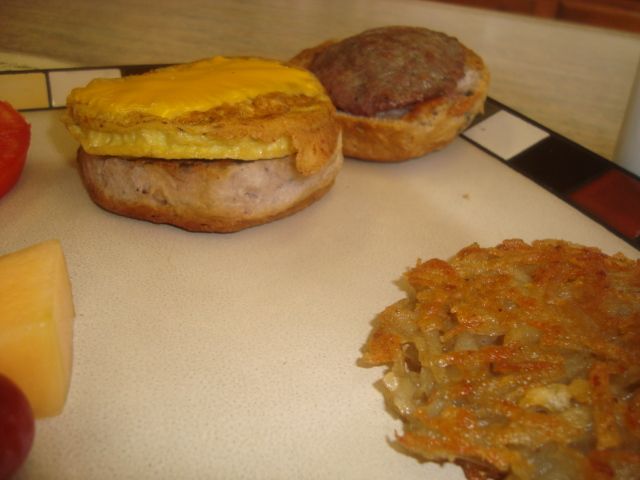 Some good stuff....