Another whole meal type of cook on my GMG Davy Crockett tailgater grill using a mixed blend of hardwood pellets.
I started with a tube of Pillsbury Grands Thwack Biscuits which I placed on a cookie sheet.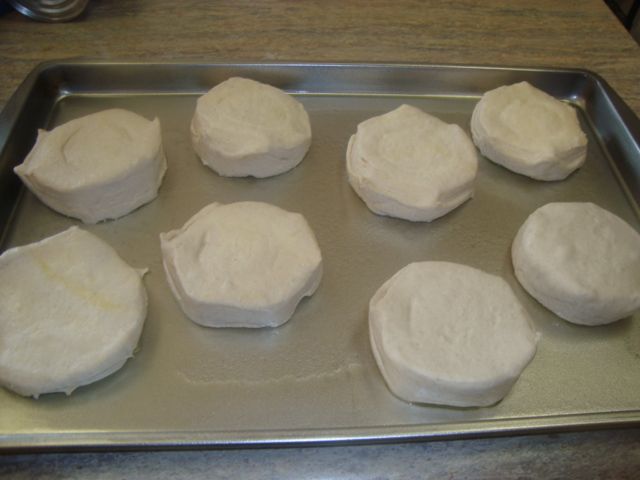 The cookie sheet went into the little cooker on my raised second grid. I baked them around 350 degrees for about 15 minutes and they come off looking and smelling wonderful.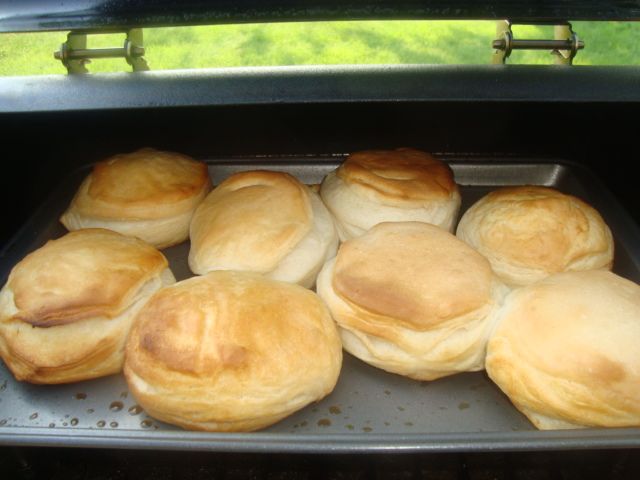 I couldn't stand it and tore one of them open and buttered it up and ate it on the spot.

Next step was to prep my green bean treat...I cut up about 3 strips of bacon and then sliced off about 1/4 pound of sausage and placed both into my small Dutch oven.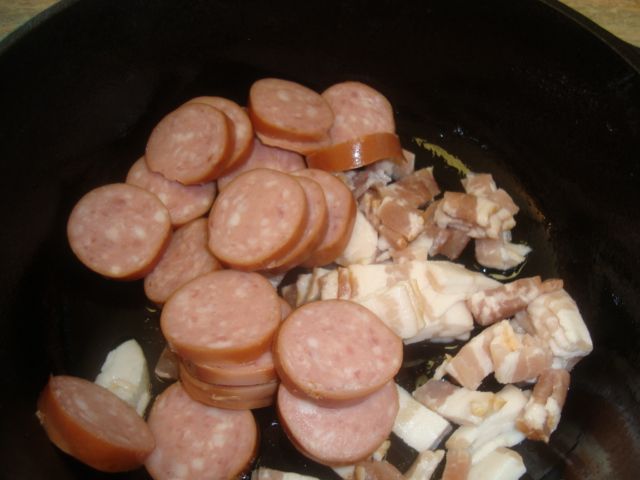 Got my 3 pound chuck roast out of the fridge and trimmed a little fat off and then sprinkled on some garlic salt and black pepper as this meat will be used in three different meals including beef enchiladas, Chicago style Italian beefs, and then some pulled beef sandwiches.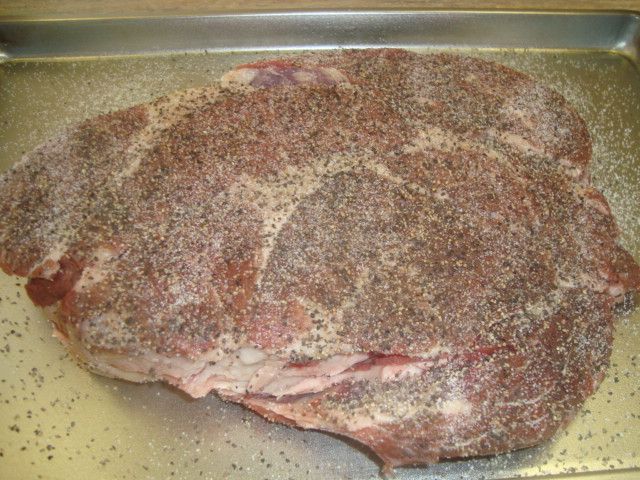 After the biscuits came out of the oven, I lowered the temp to around 250 degrees for the balance of the cook. I then loaded the meat into the grill and later into the cook, I loaded the Dutch oven and rendered the meat for about 15 minutes until the bacon got to where I wanted it. I then poured in all the liquid from the can of green beans into the pot and cooked it down to about half and then added the beans.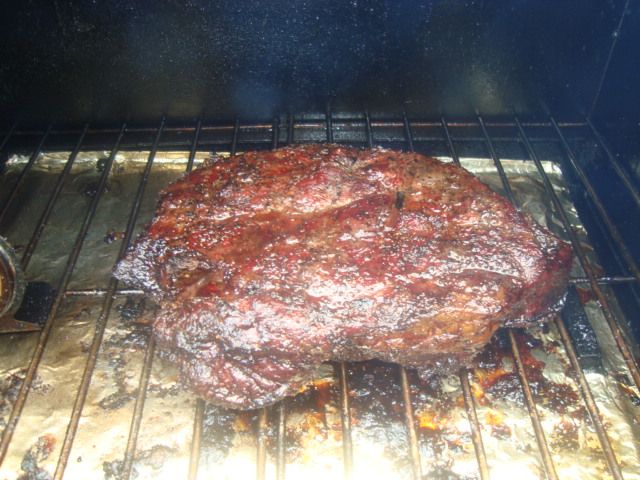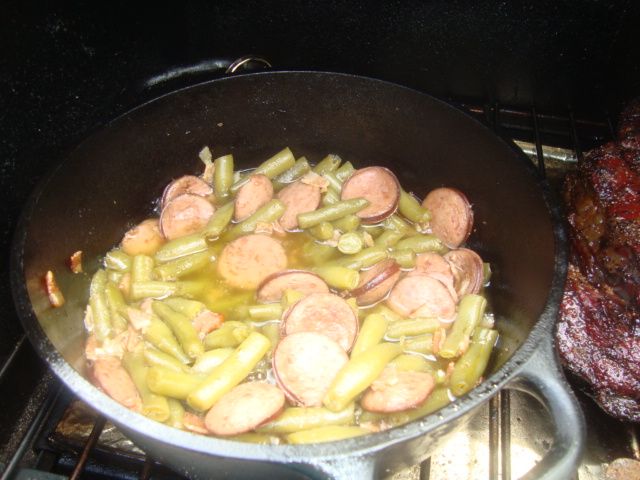 As soon as my roast looked right, I foiled it with some broth and placed it back into the cooker to finish up. At the same time, I took my Dutch oven beans off of the cooker.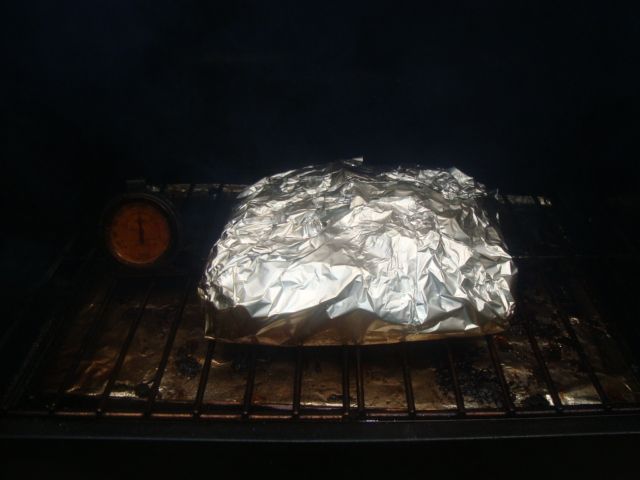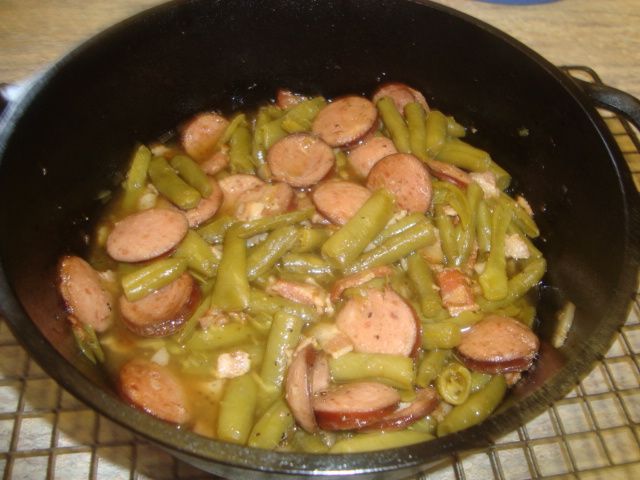 Beans looked great.

I took my chuck roast to about 208-212 degrees internal which is needed to get it to pull like a pork butt and then took it off of the cooker.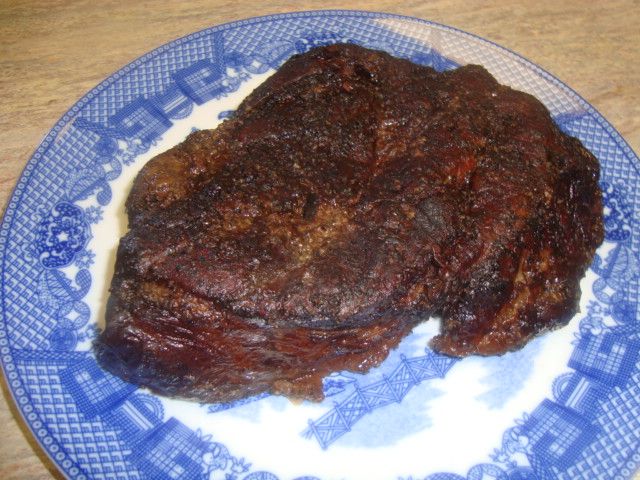 The chuck roast pulled nicely and looked great on the plate.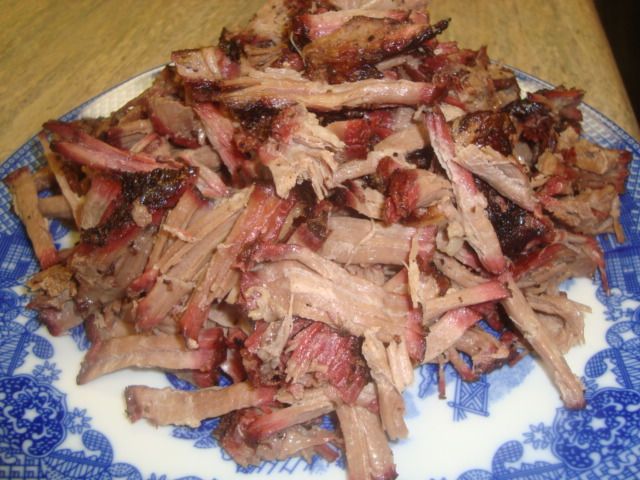 Pulled one of the biscuits apart and placed it on the plate and then loaded up a generous amount of the pulled beef. I also got my lettuce, tomato, onion, and cheese ready for my sandwich. And not shown was a big dollop of horsey sauce that went on my sandwich. Plated the balance up including the first hot hunky out of my container garden and I had a great meal.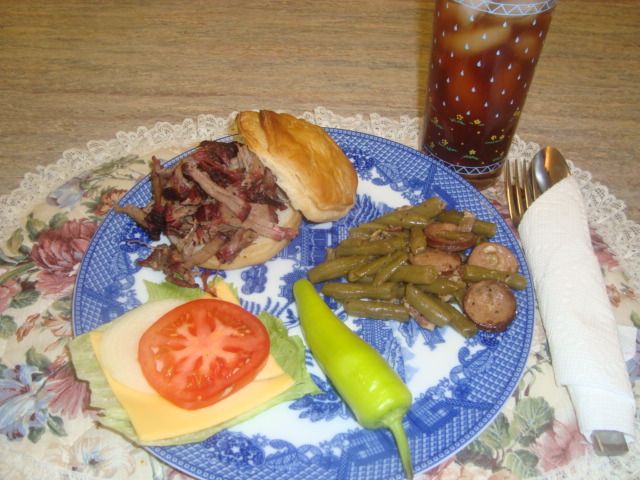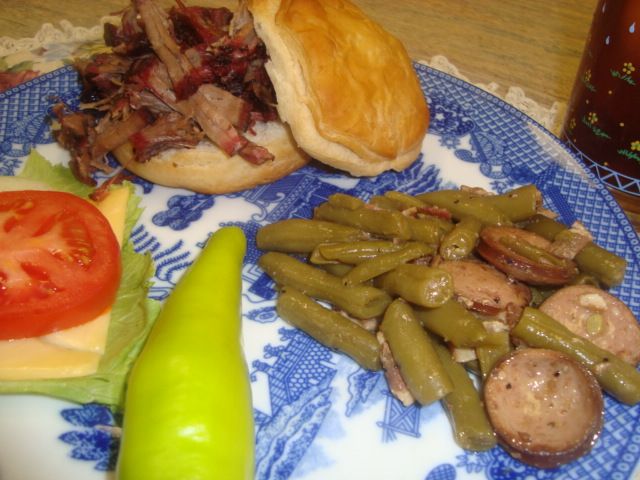 Can't wait to make my enchilada dish with the meat!

And speaking of Dutch ovens, I tried a new treat in a 12" camp oven that came out great. It is called "Pasta e Fagioli" and was a very good and hearty soup that will be nice during the Winter season. Will put some information up the next time I cook this wonderful soup.