I have enjoyed this old Midwest treat for many years and fried up a couple more today in a black iron skillet.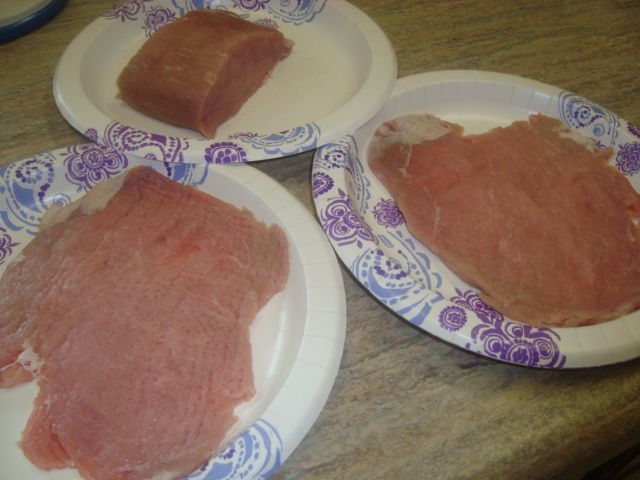 I start with some whole pork loin and cut each piece about 1-1/2 to 1-3/4 inch wide. I then place it in a gallon Zip-Lock bag and pound out each piece until it's about the size of a plate.

I run it thru an egg wash and then place it into my breading which consists of flour, Panko Crispy bread crumbs, and salt and pepper.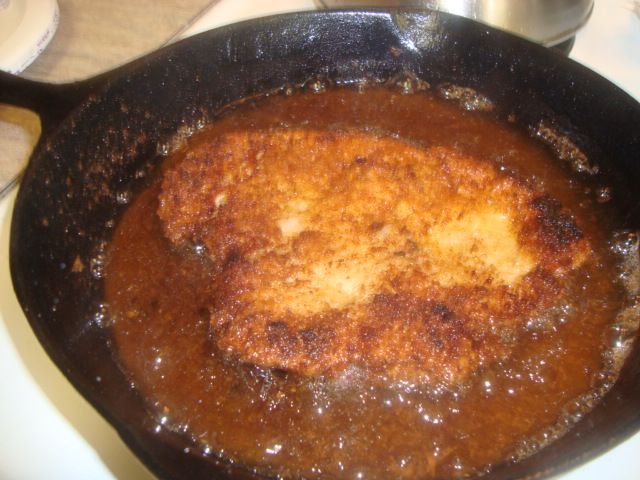 Use enough lard or Crisco in a black iron skillet or Dutch oven to fill it about 3/4" deep and bring the temp up to just over 350 degrees and fry the tenderloins until done turning once. It just takes a few minutes a side.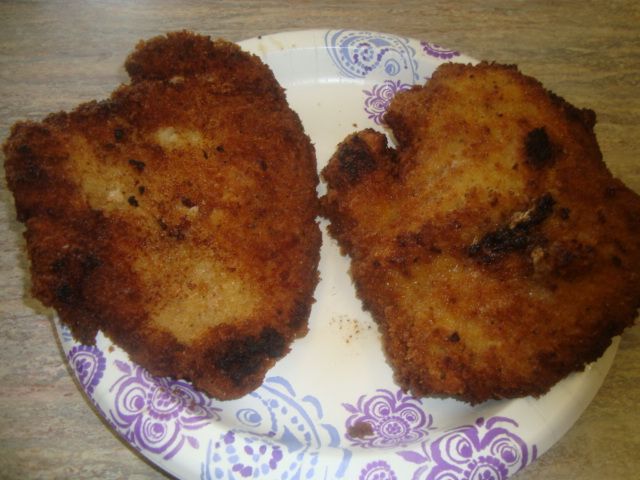 Ready for the sandwiches.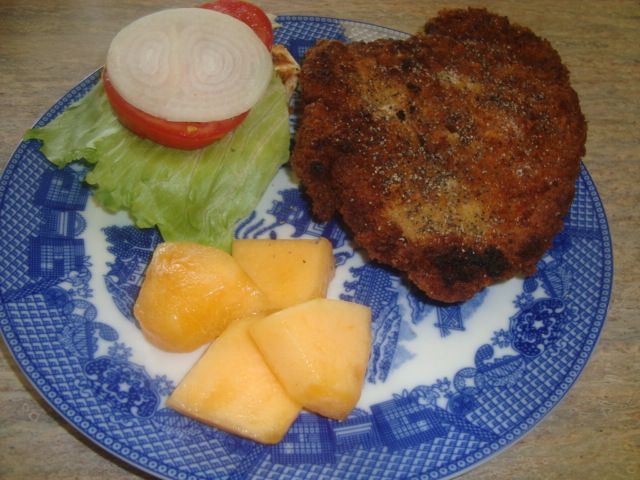 I like to toast my bun and then add the tenderloin, some lettuce, tomato, and a slice of onion along with some mayo or horsey sauce and close it up.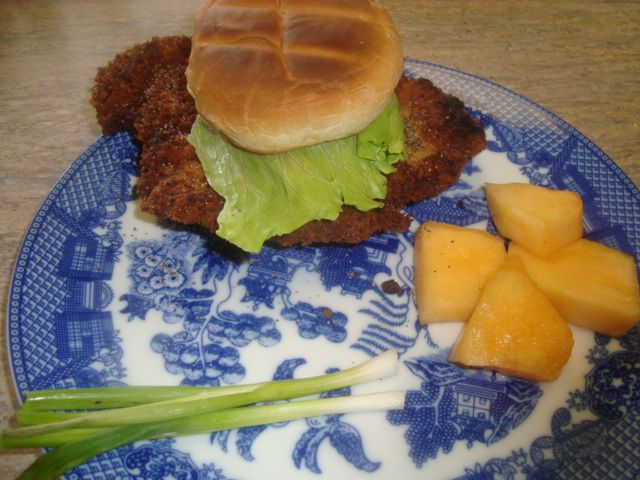 Wow!! Just like I would get from the tavern or local greasy spoon restaurant. Love it!