I did this backyard cook on the old school FE pellet cooker a couple of day ago for my neighbor who was nice enough to dig us out of a couple of heavy snows in the last two weeks. He has a little Bobcat type of loader that does make quick work out of pushing snow off of my driveway and sidewalks.
I cooked a brisket, a whole chicken, 3 slabs of St. Louis cut spare ribs, 5 large pork steaks, and some hot chicken wings for my self.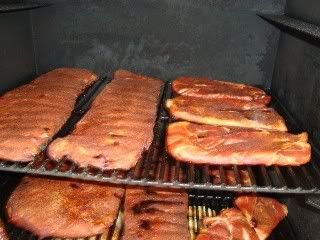 I placed two slabs of the ribs along with three of the pork steaks on the upper grid in the cooker.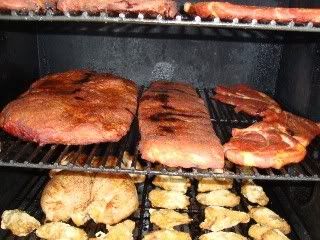 I put the brisket, the last slab of ribs, and the other two pork steaks on the next grid down in the cooker.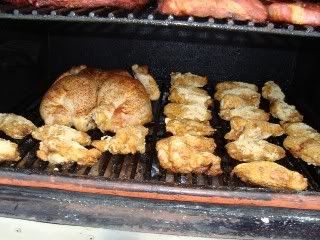 On the lower grid which is the hottest running grid in the cooker, I placed my butterflied chicken along with some wings so they wouldn't drip on any of the other meats.
I ran the cooker on smoke for about 90 minutes to get enough smoke flavor on my meat and then raised the temp up to about 275 degrees for the balance of the cook. I used my blend of hickory and cherry pellets for this cook.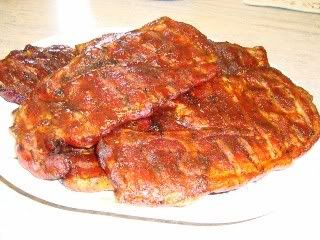 Pork steak looked good coming off the cooker.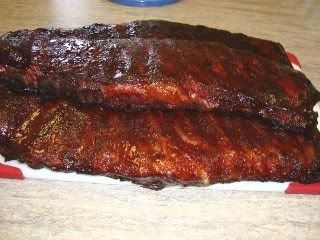 Ribs were finger lickin' good!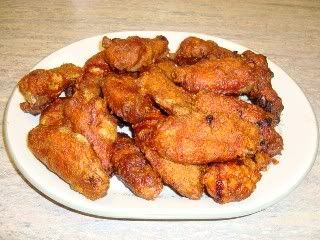 My breaded Buffalo wings as usual came out crunchy and very hot. I always find room on any cook for this great treat!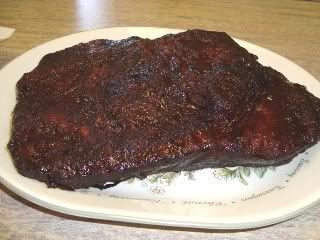 The brisket looked good.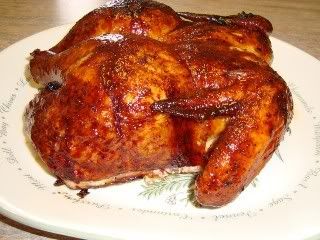 Chicken is always great coming off of my FE cooker.
The meat was delivered to my neighbor hot and ready for the table.